Sandra Bullock is a famous American actress and producer known for movies such as The Proposal, Miss Congeniality, and The Heat.
She was born to an opera singer and voice teacher, Helga Mathilde, and an Army employee and part-time voice teacher John Wilson Bullock. Her mother was from Germany, and her father was from Birmingham, Alabama.
For the first 12 years of her life, Gesine was raised between three different cities: Nuremberg, in Germany, Vienna, the capital of Austria; and Salzburg, another city in Austria.
Sandra later moved with her family to the USA, where she attended Washington-Lee High School. During these years, she performed in several school theater productions, such as Peter Pan and Three Sisters. She later moved to Manhattan as a bartender, cocktail waitress, and coat checker. Meanwhile, Sandra took part in several auditions trying to make it as a movie star.
Sandra grew up with her younger sister, Gesine. If you want to know more about these siblings, this article is right for you. Below is all the information you need about Sandra Bullock and her sister Gesine Bullock-Prado.
2. Sandra Bullock (July 26, 1964 – present)
Current Age (as of February 2023): 58 years, 7 months
Birthplace: Arlington County, Virginia, United States
Profession: Actor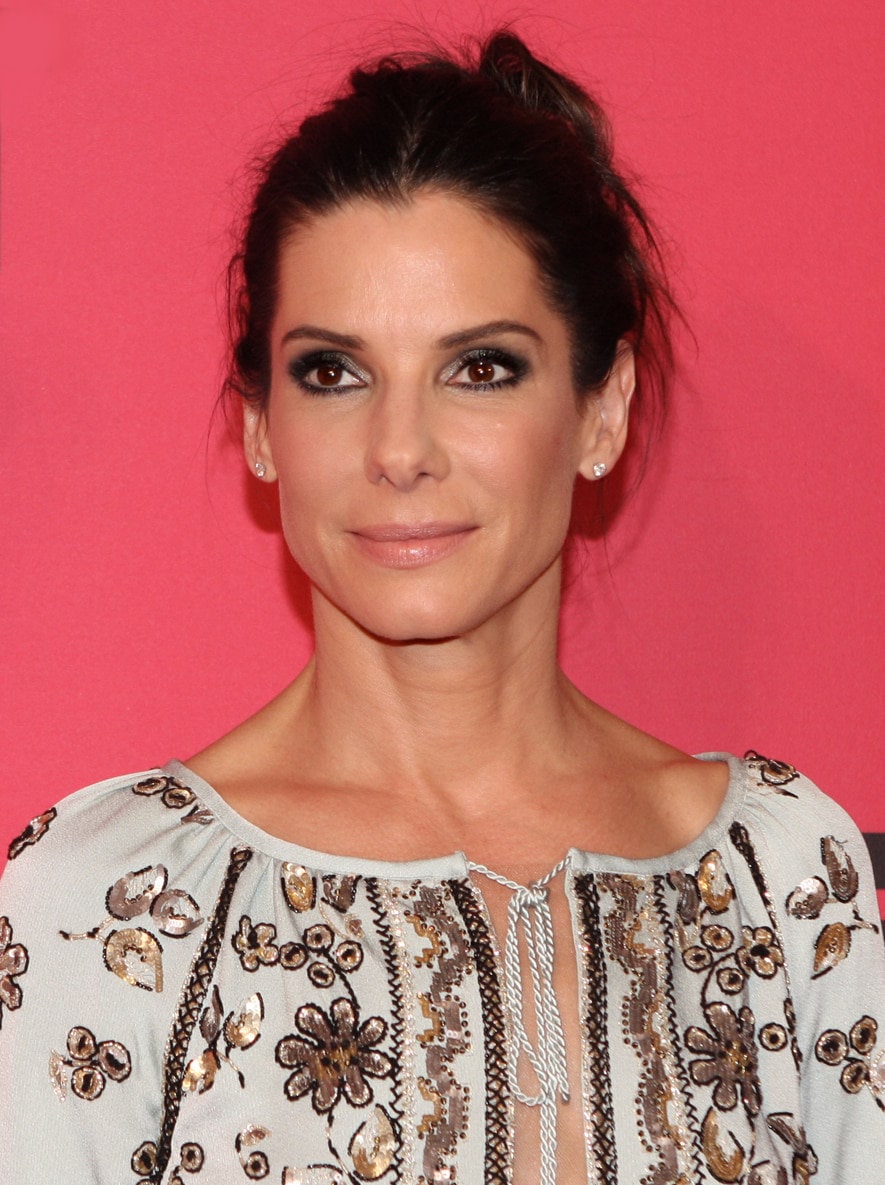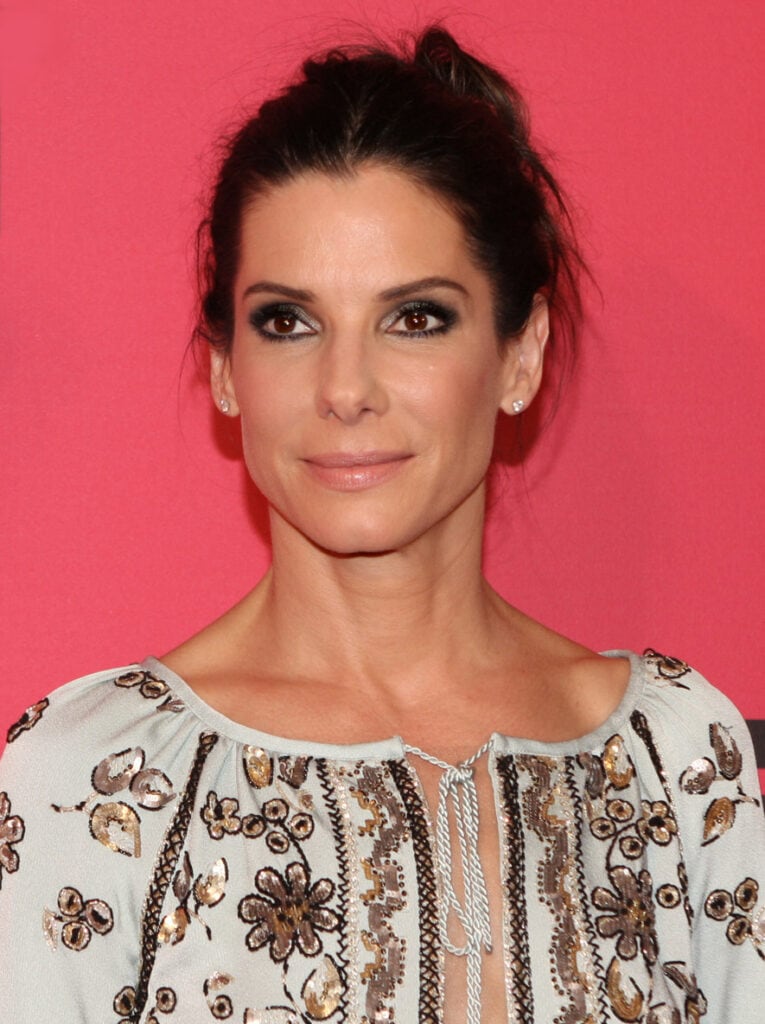 photo source: commons.wikimedia.org
Sandra Bullock was the oldest member of her family. She was born in 1964 and is currently 58 years old. Sandra works as an actress and producer and, throughout her career, has won an Academy Award and a Golden Globe Award.
Sandra made her debut in the movie Hangmen, which was published in 1987. Since then, her career has skyrocketed. In the following years, she was chosen for movies ranging from Demolition Man, A Time to Kill, and While You Were Sleeping.
Talking about her love life, Sandra dated several celebrities ranging from Tate Donovan to Troy Aikman, Matthew McConaughey, and Ryan Gosling. In 2005, she married a motorcycle builder known as Jesse James. In 2010 Sandra filed for divorce.
Today, this famous actress is married to a photographer known as Bryan Randall.
Did You Know?
In 2010, Time magazine included Sandra Bullock in its Time's 100 most influential people in the world list.
---
1. Gesine Bullock-Prado (March 6, 1970 – present)
Current Age (as of February 2023): 52 years, 11 months, 18 days
Birthplace: Washington D.C., USA.
Profession: Former Attorney; Producer, Actor, and Writer
View this post on Instagram
Gesine Bullock-Prado is Sandra Bullock's younger sister. She was born in 1970.
Gesine was born in Washington, D.C., and attended the University of Virginia and the Southwestern Law School. She officially became an attorney in 1997.
Two years before graduation, she joined the production company Fortis Films with her older sister. Here, she worked as a lawyer and president, co-producing films such as Miss Congeniality 2: Armed and Fabulous and Gun Shy. Apart from these two productions, Gesine also helped produce many other films and shows ranging from Practical Magic to Miss Congeniality and The George Lopez Show.
But after years in the film industry, Gesine decided it was time to change. In 2004, she relocated to Vermont and opened a bakery business called Gesine Confectionary in Montpelier. The business was open for roughly three years, from 2005 to 2008. Gesine now serves as a pastry instructor at her own baking school in Hartford, Vermont.
She also serves as host at Food Network's Baked in Vermont and appeared as a judge on several shows, including Beat Bobby Flay, Worst Cooks, and Christmas Cookie Challenge.
Gesine also loves writing and authored seven books, Confections of a Closet Master Baker, My Life from Scratch, Sugar Baby, Pie It Forward, Bake It Like You Mean It, Let Them Eat Cake, and Fantastical Cakes.
Talking about her private life, in April 1999, Gesine married a storyboard artist called Raymond Prado.
OTHER POSTS YOU MAY BE INTERESTED IN