Known for his many appearances in the Duck Dynasty show, John Luke is Willie and Korie Robertson's oldest biological son. The couple became known all over the world in 2012 when the show was first aired on A&E. The series follows the life of this Christian family, which reached success thanks to their Duck Commander business. This company makes products for duck hunters and was founded by Phip Robertson in 1972.
Known for their long beards and conservative, Evangelical Christian views, the Robertson family got a total of 11.8 million viewers on their show which has become the most-watched nonfiction cable series in history. The show had incredible success and earned $80 million in advertising sales just in the first nine months of 2013.
The series often portrays John Luke with his parents and many siblings. In fact, after John Luke's birth, Willie and Korie Robertson decided to adopt three kids and gave birth to two other biological children. If you would like to know more about this family, all you have to do is keep reading. We created a list of John Luke's siblings ranked oldest to youngest.
6. Rebecca Robertson (October 17, 1988 – present)
Current Age (as of January 2023): 34 years, 3 months, 10 days
Birthplace: Taiwan
Profession: Entrepreneur
View this post on Instagram
Rebecca Robertson was born in 1988. Unlike her siblings, she came into the Robertson family in her teenage years at the age of 16. At the time, she was in the US as a foreign student.
Her mother, Korie, commented that they "fell in love with her from day one" and decided to welcome her into their family. Despite this, Rebecca was never officially adopted by the Robertson family.
Rebecca is married to John Reed Loflin and has a son called Zane Israel. Even though Rebecca has been living in the US for most of her life now, she stated she still is a target of racism. In particular, during an interview, she talked about a racist comment she received at the beginning of the pandemic from one of her husband's acquaintances.
"He just came over and was like 'John Reed, you're so lucky because your wife and kid are Chinese. You can just send them to the grocery store to get toilet paper because everyone would just run away from them,' That was the beginning of quarantine when we were all out of toilet paper or whatever," said Rebecca.
Did You Know?
Despite her close connection with the Robertson family, Rebecca is still in good contact with her biological mother in Taiwan.
---
5. John Luke Robertson (October 11, 1995 – present)
Current Age (as of January 2023): 27 years, 3 months, 16 days
Birthplace: West Monroe, Louisiana
Profession: Business Owner
View this post on Instagram
John Luke Robertson was born in 1995. He took part in several episodes of Duck Dynasty with his siblings, becoming known all over the US. He first appeared in the show when he was only 17 years old and proceeded to get married two years later.
John Luke met his wife, Mary Kate Robinson, in 2015. The two first saw each other at a camp and decided to go to university together. They attended a local high school and graduated from Liberty University in Lynchburg, Virginia.
John Luke now owns a coffee shop known as Railway Coffee and serves as the director of a non-profit organization called Camp CH-Yo-Ca. Mary works as a blogger and was born in Delhi, Louisiana. The couple has two kids together, John Shepherd and Ella.
John Luke and Mary live in their home in Monroe, Louisiana, and have a peaceful life. However, in April 2020, their house was damaged by bullet holes. A man named Daniel Dean King Jr. was considered responsible for the assault and detained after being charged with aggravated assault, criminal damage of property, and criminal trespassing.
On top of this, Daniel was given a restraining order, and to this day, he has to stay at least 1,000 feet away from John Luke's family.
Did You Know?
John Luke loves to write and has published a total of six books: Willie's Redneck Time Machine, Si in Space, Young and Beardless, Phil and the Ghost of Camp Ch-Yo-Ca, Be Your Own Duck Commander, and Jase & the Deadliest Hunt.
---
4. Sadie Robertson (June 11, 1997 – present)
Current Age (as of January 2023): 25 years, 7 months, 16 days
Birthplace: Monroe, Louisiana
Profession: Actor and Writer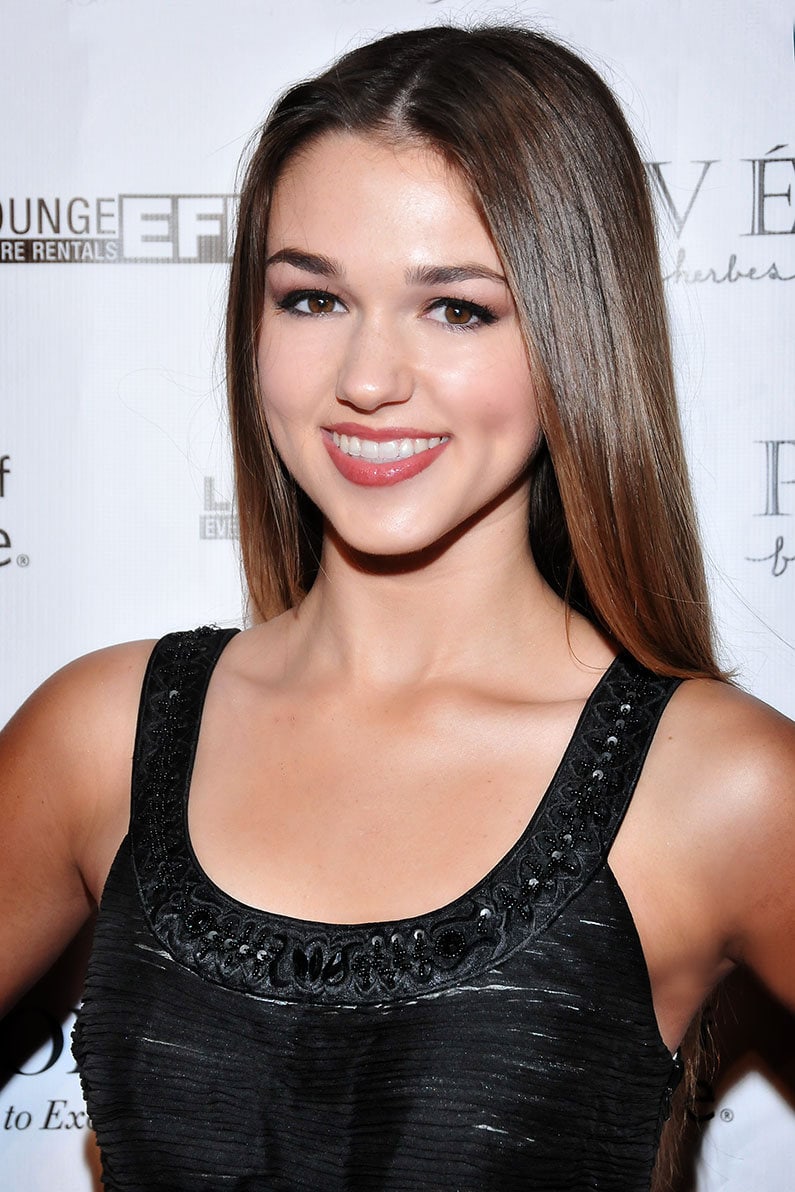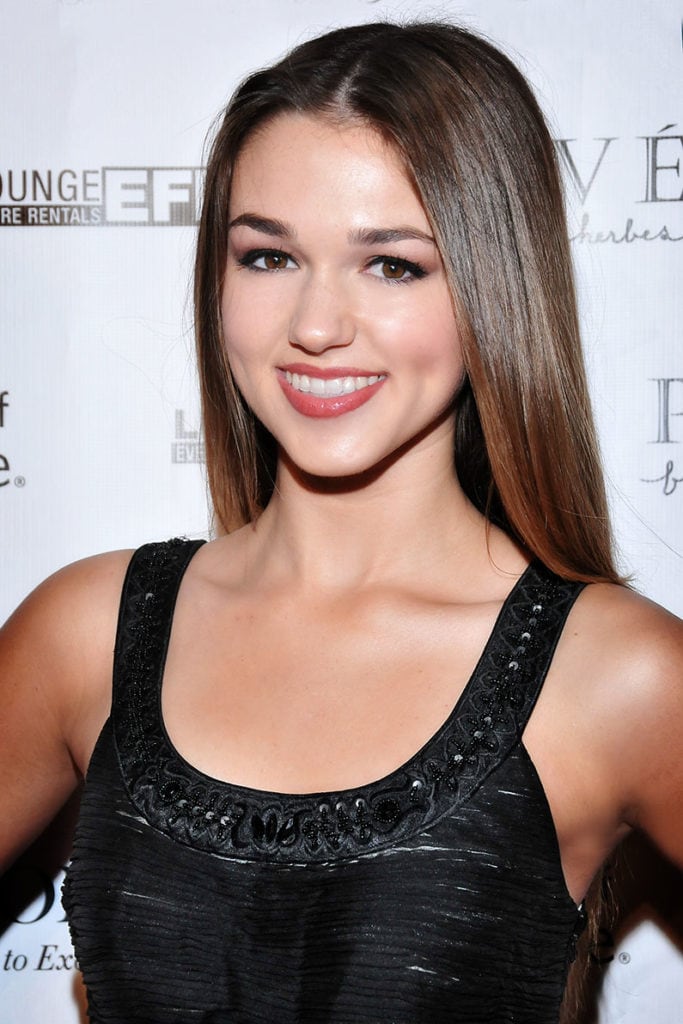 photo source: commons.wikimedia.org
Sadie Robertson was born in 1997 and is now 25 years old. Similarly to her siblings, she took part in the show Duck Dynasty. She now works as an actress and businesswoman. Sadie took part in shows such as Dancing with the Stars and acted in movies ranging from God's Not Dead 2 and I'm Not Ashamed.
Apart from her acting career, she is a Christian believer and regularly speaks at conferences throughout the US.
Sadie is also a writer, and in 2014 she wrote a New York Times bestseller book titled Live Original. The book was so popular that four years later, in 2018, she published a sequel titled Live Fearless. Also, this book was a success, and following its publication, Sadie decided to devote part of his life to her writing.
In 2020, she published Life: Remain Alive, Be Alive at a Specified Time, Have an Exciting or Fulfilling Life. This book encourages believers to live in the moment, embrace God's will, and deal with heaters.
Later in 2021, she announced the launch of another book called Live on Purpose: 100 devotionals for letting go of fear and letting God. But Sadie didn't stop there. On February 1, 2022, this young writer announced the release of her latest book, Who Are You Following?: Pursuing Jesus in a Social-Media Obsessed World.
Did You Know?
In November 2019, Sadie married Christian Huff. The two have a daughter called Honey James Huff, born in May 2021.
---
3. Willie Alexander Robertson (September 2001 – present)
Current Age (as of January 2023): c. 21/22 Years Old
View this post on Instagram
Willie Alexander Robertson is one of Willie and Korie Robertson's adopted sons. Willie is a very private person, and for this reason, we don't have much information about him.
---
2. Bella Robertson (September 16, 2002 – present)
Current Age (as of January 2023): 20 years, 4 months, 11 days
Birthplace: West Monroe
Profession: Entrepreneur
View this post on Instagram
Bella Robertson was born in 2002 and is John Luke's youngest sister. She made her first appearance in the Duck Dynasty in the episode 'Sauvignon Beard,' which premiered on April 18, 2012. At the time, she was only nine years old.
Apart from her presence in the show, Bella also took part in I'm Not Ashamed, an inspirational biographical drama based on the journals of one of the first victims of the 1999 Columbine High School massacre.
Concerning her romantic life, Bella first dated Lev Bure for a while, however, the two split up. She then began a romantic relationship with Jacob Mayo, and the couple got married on 5 June 2021.
---
1. Rowdy Robertson (December 10, 2002 – present)
Current Age (as of January 2023): 20 years, 1 month, 17 days
Birthplace: Seymour, Texas
View this post on Instagram
Rowdy Robertson is John Luke Robertson's youngest sibling, as he was born in 2002 and is currently 19 years old.
Rowdy joined the Robertson family in May 2016 and leads a private life.
Did You Know?
Rowdy is Willie and Korie's third adopted child.
OTHER POSTS YOU MAY BE INTERESTED IN