Several great quarterbacks have graced an NFL stage, wowed us with their ability, and kept us at the edge of our seats. Names like Joe Montana, Brett Favre, Joe Namath, and John Elway have redefined what greatness can be and opened our eyes to feats that fans once thought were impossible.
Plenty of legends have come and gone, but it's not every day that a once-in-a-generation talent enters the league, mystifying audiences with success and skill that seems fit for a football fairytale.
Of course, we're talking about none other than Tom Brady.
Mostly known for his successes with the New England Patriots, Brady now dons the colors of the Tampa Bay Buccaneers at the seasoned age of 44. Playing in an NFL game at 44 is impressive. To win your 7th Super Bowl (2021) in your first year with your new team is what gets you an induction into the Pro Football Hall of Fame in Ohio.
Brady, like Michael Jordan, will potentially never have their championship success matched ever again. It's a once-in-a-lifetime deal, and fans of the game understand that every week when he plays, we are witness to history.
So join us while we take a look at the three sisters that Tom Brady has the luxury of enjoying his successes with, just as we're sure he enjoys theirs.
4. Maureen Brady (Age Unknown)
Age (as of May 27, 2022): N/A
Born: San Mateo, California
Occupation: Nurse
Athletics: All-American Softball Pitcher
Tom Brady isn't the only one recognized for their incredible athletic ability, and he'd be the first to acknowledge who the best athlete in the family is! That would be none other than the oldest sibling in the Brady ensemble, Maureen Brady.
Not much can be found on social media, but we know Maureen was blessed with her athletic prowess by Tom Sr. and Galynn Patricia Brady.
Tom got a front-row seat to incredible women in his life who have achieved wonders in their respective fields of academics and athletics. It's how he first learned about what it takes to become a leader, taking inspiration from his big sister, Maureen.
She played softball in high school and did so well that she was offered to come to play at Fresno State University, where she would b named an All-American in the 1990s.
In interviews, Tom makes it a point to mention that his big sister Maureen was the first and best athlete in the family.
Did You Know?
Maureen Brady felt a professional calling removed from sports and pursued a career in nursing.
---
3. Nancy Brady (Age Unknown)
Age (as of May 27, 2022): N/A
Born: San Mateo, California
Occupation: Public Health Technical Advisor
Athletics: Basketball and Softball
Not much is known about Nancy Brady in the absence of a social media presence. However, we know she was also born with a natural ability for sports. A successful basketball and softball player, Nancy now works as a Public Health Technical Advisor.
Equipped with a degree from Boston University, Nancy has collected over 20 years of health care experience in the public and private sectors. Her expertise includes sales, marketing, business development, strategic communications, and human resources.
Did You Know?
Nancy has worked in Uganda after being selected as a Pfizer Global Health Fellow. On top of her degree in Public Health from Boston University, she also has a BA from the University of California at Berkeley.
---
2. Julie Brady (August 3, 1974 – Present)
Age (as of May 27, 2022): 47
Born: San Mateo, California
Occupation: N/A
Athletics: N/A
View this post on Instagram
Julie Brady was born the same day as Tom Brady, just three years apart. According to a few sources, she currently works as a teacher.
Because of their shared birthdays, he's affectionately referred to as the "twin."
Did You Know?
Julie Brady is famously married to former Boston Red Sox star Kevin Youkilis. The two married in 2012 and are still happily together.
---
1. Tom Brady (August 3, 1977 – Present)
Age (as of May 27, 2022): 44
Born: San Mateo, California
Occupation: NFL Quarterback
Athletics: Football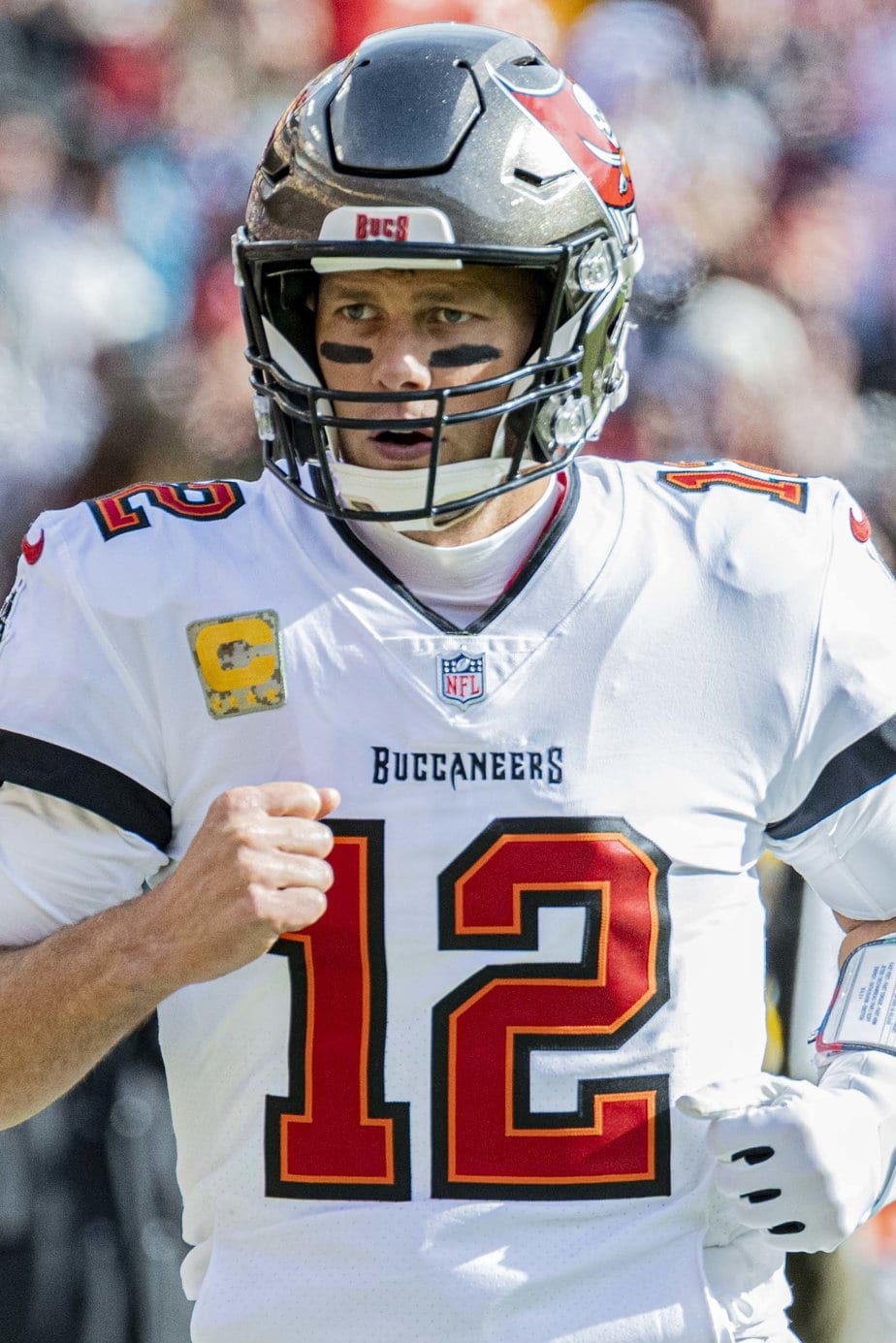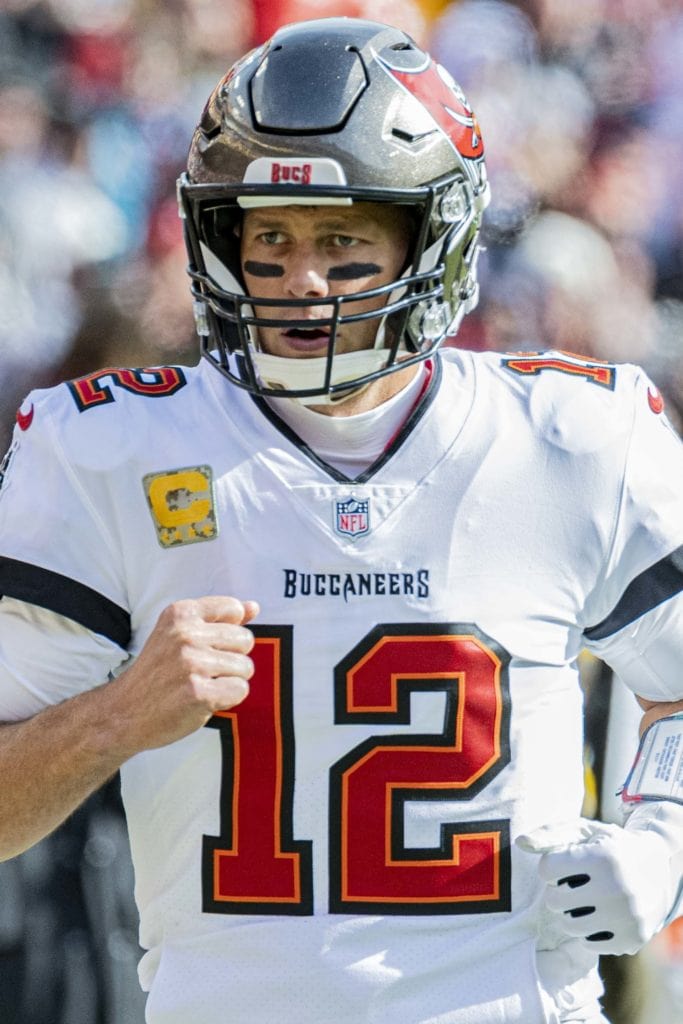 photo source: wikipedia.org
Tom Brady is the youngest among the four Brady siblings at 44-years-old!
Tom Brady hardly needs an introduction, even for those that have been living under a rock for the past two decades. Currently with the Tampa Bay Buccaneers in 2022, despite a retirement scare which was thankfully just a false start, Brady is considered the greatest of all time.
What makes his career achievements even more impressive is the fact that physically, Brady doesn't fit the mold of what we expect from a generational talent. His draft combine photos are used by the internet as fodder for jokes but also highlight you can never judge a book by its cover. Ability can come in all shapes and sizes, and Brady is Exhibit A in that case study.
What Tom Brady has that separates himself from the rest and what covers up for his deficiencies in physical ability is a brilliant tactician's mind. According to coaches and scouts, he's a football savant.
That's never been more clear than when he became the oldest MVP at 40, the oldest Super Bowl MVP at 43, and the oldest QB selected to the Pro Bowl at 44.
Famously, Tom wasn't selected until the sixth round of the 2000 NFL Draft following a poor combine performance, reinforcing scout's knee-jerk assumptions based on his unimpressive physique. It's a story that mirrors the tale of Michael Jordan not making the varsity squad in high school.
Did You Know?
Tom Brady is the winningest quarterback in NFL history, with 243 regular season games and 35 postseason games, culminating in 278 wins. It's the stuff movies are made of. He's also the leader in career passing yards, attempts, and touchdown passes in the regular season and playoffs.
OTHER POSTS YOU MAY BE INTERESTED IN