In the Western world, the average age one becomes a grandparent is usually between 55 and 65. That's thanks to kids deciding to marry and have children later in life after careers are established and financial situations are less dire and more secure. With the cost of living rising incrementally every five years, it's no surprise we don't see as many young grandparents these days. Like with anything, however, there are always exceptions.
So, if you thought that grandparents only come in rocking chairs, wheelchairs, with wispy gray hair, and a glass of water on the nightstand with a pair of dentures, then think again. These next few unique individuals are going to challenge our perceptions of what it means to be a young grandparent and the responsibilities that come along with it.
So, let's take a look at the youngest grandparents on the planet… so far.
8. Dale Wrighte
Age: 29
Job: Driver
Kids: 1
Country: United Kingdom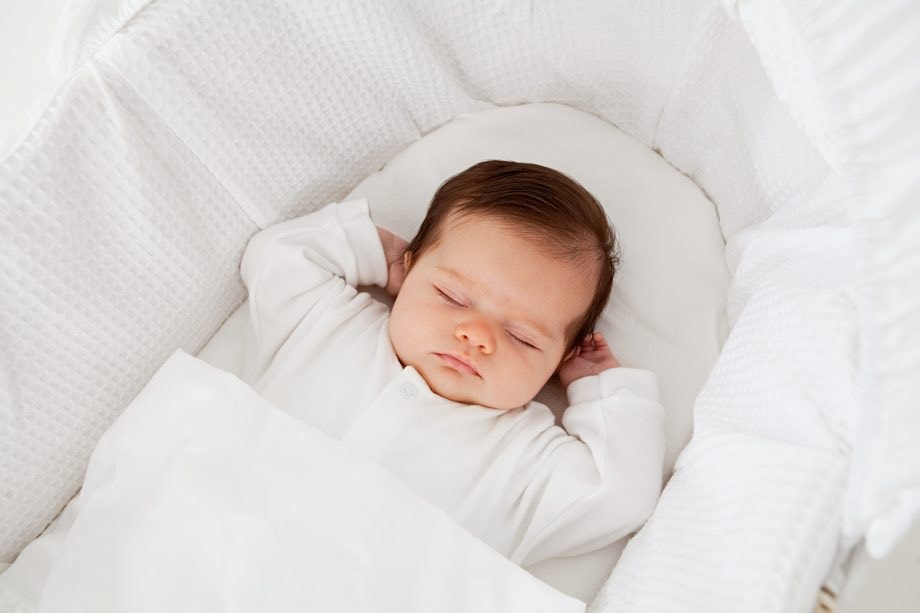 photo source: goodto.com
Dale Wright, a digger driver in Warwickshire, United Kingdom, who often teeters between employed and unemployed, became a father at just 14-years-old. A common thread among others that we'll see on this list is that they tend to follow their parents' footsteps and have kids at a young age as well. It goes to show that the amount of influence parents can have over young, impressionable children, can't be overstated.
That was the case with Dale's son, Stephen, who became a father at 14 as well. By the time Stephen and his girlfriend, also 14, had their child, Dale turned 29. This made him the youngest grandfather in Britain for some time in 1997. The responsibilities surely felt daunting, but the silver lining is with youthful energy still on Dale's side, he probably made for one of the coolest, hippest grandparents in all of the U.K.
Did You Know?
Dale Wright was initially regretful of his son's decision to have a child but later said, "I wish it hadn't happened, but I couldn't shout at Stephen too much – I'd done the same thing."
---
7. Belfast Woman
Age: 29
Job: N/A
Kids: 2
Country: Northern Ireland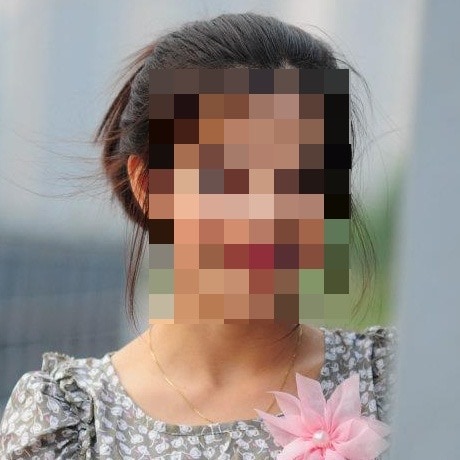 photo source: facepixelizer.com
An article in March 2015 was released in the Belfast Telegraph, a media outlet for Northern Ireland, covering a woman who would be the youngest grandmother in the United Kingdom. The mother-of-two from Belfast learned of her 15-year-old daughter becoming pregnant but couldn't bring herself to get upset considering she had her daughter at just 14.
The teenage parents weren't shy about sharing the news on their social media accounts. The soon-to-be grandmother stayed silent and chose not to bring any unnecessary and unwanted attention to the new addition to this young family.
Did You Know?
Outpourings of love and well-wishes showered the new parents online. The teenage boy's mother also added her congratulations, saying, "my precious little bundle so proud of you an [dad's name] love u." Thankfully, the newly minted grandma was supportive of her daughter and child and made sure to always be there as a support system and to help cope with the difficulties of parenthood.
---
6. Tam Gallacher
Age: 27
Job: Carpet Factory
Kids: 1
Country: Scotland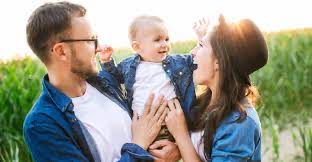 photo source: restaurant-hospitality.com
Tam Gallacher was just a 19-year-old Scottish carpet factory worker when he married his wife, Yvonne, 14 years his senior. The 33-year-old Yvonne had an 11-year-old daughter named Sheryl from a previous marriage. Though they may not be linked biologically, Gallacher assumed parenting duties as if she were his own.
Sheryl later got pregnant when she was 19 and gave birth to a baby girl named Brogan. With the birth of her daughter, Tam turned into a 27-year-old step-grandfather.
Did You Know?
Tam Gallacher took his new title and responsibilities well, saying, "we are an extremely close family, and becoming a granddad was one of the best things that has ever happened to me." His youth and ability to do the things that many grandparents cannot do in their older age made him very appreciative, and it's something he says he feels lucky for and doesn't take for granted.
---
5. Nikola Kostic
Age: 26
Job: N/A
Kids: 1
Country: Germany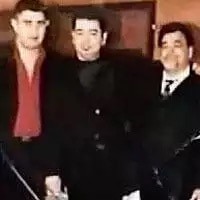 photo source: mumbaimirror.indiatimes.com
Nikola Kostic had a son at only 13-years-old. His boy, Stanko, repeated after his father and had a kid of his own at 13, which makes Nikola one of the youngest grandfathers in the world at just 26.
Nikola is shown in the center of the photograph above. His father was quite proud of the news of him becoming one of the youngest grandfathers ever when he was shown boasting in a YouTube video how his son made the news in German newspapers. He even showed off a photo of five generations of the Kostic men in the family, clearly proud of his bloodline.
Did You Know?
Kostic's father and wife, Todora, were in their mid-40s when their grandson, Stanko, had his child. So, on top of Nikola becoming one of the youngest grandfathers ever, his mother and father got a little shine of their own when they became one of the youngest great-grandparents in not just Germany but likely the entire world.
---
4. Rifca Stanescu
Age: 23
Job: Roma (Gypsy)
Kids: 1
Country: Romania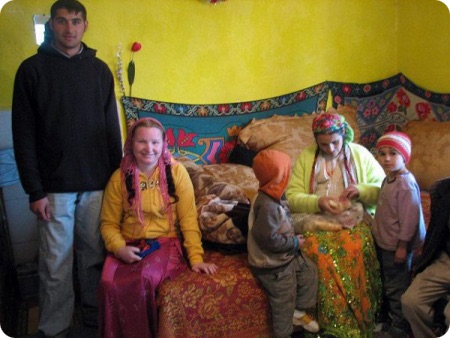 photo source: kterrl.wordpress.com
In the Roma community, it's commonplace to get married and have children in step with the time puberty takes place. Rifca Stanescu, who gave birth to daughter Maria at only 12-years-old, became one of the youngest grandmothers in the world at 23. To give birth at 12 is nearly impossible to understand, but in the case of Maria Stanescu, who gave birth at just 11-years-old, it makes you wonder about the kinds of terrible psychological consequences that might have on a pre-pubescent girl. Maria's son was named Ion, after her father, Ionel,
That fact wasn't lost on Rifca, who pleaded with her daughter to stay in school and get an education. Rifca told a publication in 2011, "I am happy to be a grandmother but I wished something else for Maria – and something else for me."
Did You Know?
Rifca was set in a future arranged marriage when she was only 2-years-old. As a result, she rebelled against her family and ran away from home at 11 with jewelry seller Ionel Stanescu, who was only 13-years-old. They got married soon after. Before long, Rifca became pregnant with Maria.
---
3. Jewish Damascus Girl
Age: 21
Job: N/A
Kids: 1
Country: Middle East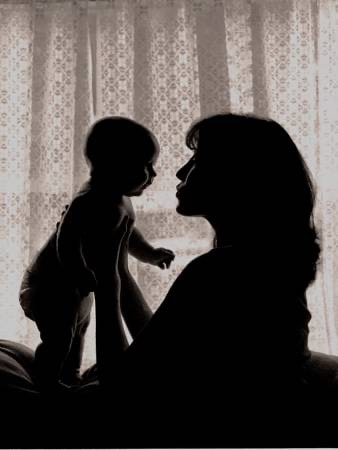 photo source: docpixel.imagekind.com
The further back you get in history, the more common it was for families to marry off their young daughters. In 1861 for a Middle Eastern Jewish family, that tradition still held. A young girl in Damascus was married before she even hit double digits in age. By the time she was 10-years-old, she was a mom.
An arranged marriage, her and her equally as young husband's parents were enthused with the new union. After giving birth to a daughter shortly after, that daughter had a girl at just 11-years-old.
Did You Know?
The Jewish Damascus Girl was officially a grandmother at 21-years-old and one of the youngest in the Middle East.
---
2. Marcolo Nersta
Age: 17
Job: Student
Kids: 1
Country: Walhk, Burma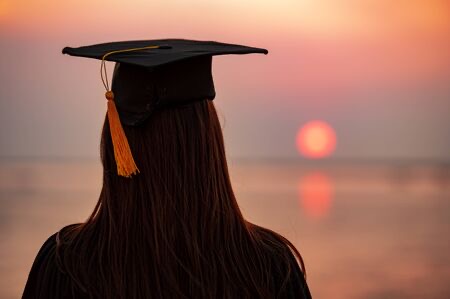 photo source: 123rf.com
Marcolo Nersta became a grandmother at the incredibly young age of 17. A teen from Walkhk, Burma, Marcolo walked off her high school graduation stage when just minutes before, she was greeted by her new set of grandchildren. Yes, they were twins and double the trouble! Her daughter, 10, gave birth to a boy and girl.
Marcolo's husband, Fralto, 18-years-old, who graduated alongside his wife, also received the additional honor besides the diploma of becoming a young grandparent. It's easy to assume which gift they treasured more. Though at just 10-years-old, its hard to fathom the moral justifications in a child giving birth to twins let alone just one.
Did You Know?
Marcolo and Fralto married when they were essentially babies at eight and seven.
---
1. Mum-Zi
Age: 17
Job: N/A
Kids: 1
Country: Nigeria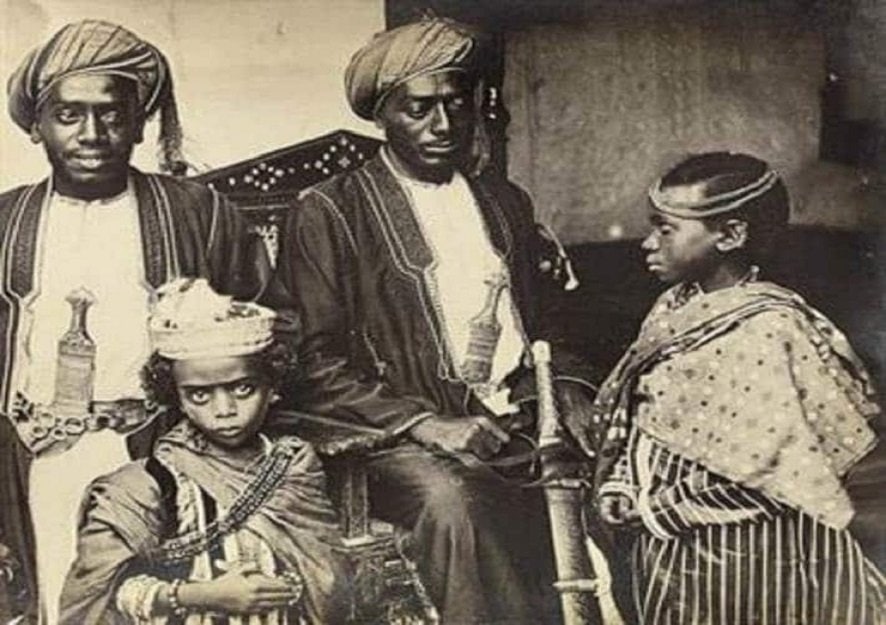 photo source: kuulpeeps.com
Mum-Zi is the youngest grandparent in the world!
Mum-Zi was barely eight when she gave birth to a girl in 1884. Labor is grueling enough and one of the most physically demanding acts on an adult human body, let alone an eight year old's.
She was from an island called Akwa Akpa. It's now known as the city of Calabar. Mum-Zi's daughter, not unlike the others on the list, followed her mom's footsteps and had a child at eight.
Did You Know?
According to a book written in 1936 by author, Lyell Archibald, The Future of Taboo in These Islands, Mum-Zi was a member of Chief Akkiri's harem in Akwa Akpa, who was discovered to be the father of Mum-Zi's daughter.
OTHER POSTS YOU MAY BE INTERESTED IN