Katharine Hepburn is one of the most famous actresses in Hollywood. She is mostly known for her strong willpower and independence. This famous Hollywood star was born to Thomas Norval Hepburn, a urologist at Hartford Hospital, and Katharine Martha Houghton Hepburn, a known feminist campaigner.
Katharine was the second of six children and grew up with many sisters and brothers. If you want to know more about her family, this article is for you!
Below you will find a list of Katharine Hepburn's siblings ranked oldest to youngest.
6. Tom Hepburn (1905 – 1921)
Age at time of death: 16 Years Old
Birthplace: Hartford, Connecticut
Tom Hepburn
was Katharine's oldest sibling. He was born in 1905 and unfortunately died at the young age of 16 years old in 1921.
Tom was the first son of Thomas Norgal and Katherine Houghton Hepburn. He was extremely close to his sister Katharine, who was only two years younger than him.
Unfortunately, throughout his childhood, Tom developed a tick due to an illness. According to records, his father pushed him to overcome the problem by using his willpower which did not work.
Tom always had a troubled relationship with his father. Dr. Hepburn was known for encouraging his kids to be extremely athletic and was particularly obsessed with his first son, who, on the other hand, did not have a passion for sports.
His sister Katharine soon proved more athletic than him, receiving Dr. Hepburn's constant praise. It is said that this deeply influenced Tom, who, as a result, grew up with low self-esteem.
Tom and Katharine often spent time with their parents' friends, especially with Mary Towle and Bertha Rumbaugh. Unfortunately, it was in their house in New York City that Tom tragically lost his life.
One morning, Katharine found his dead body suspended by a curtain tie from one of the ceiling beams. Kathrine was obviously in shock but still managed to get her brother down from the beam and lay him on the bed.
After this, she ran to the house of a doctor living next door and told the housekeeper that her brother was dead. Unfortunately, she did not get any help from her, as the housekeeper hastily replied: "Then the doctor can't help him, can he?" and proceeded to close the door.
The hypothesis of suicide was never confirmed, as the family left the possibility that the young boy was practicing a magic trick.
---
5. Katharine Hepburn (May 12, 1907 – June 29, 2003)
Age at time of death: 96 years, 1 month, 17 days
Birthplace: Hartford, Connecticut
Profession: Actress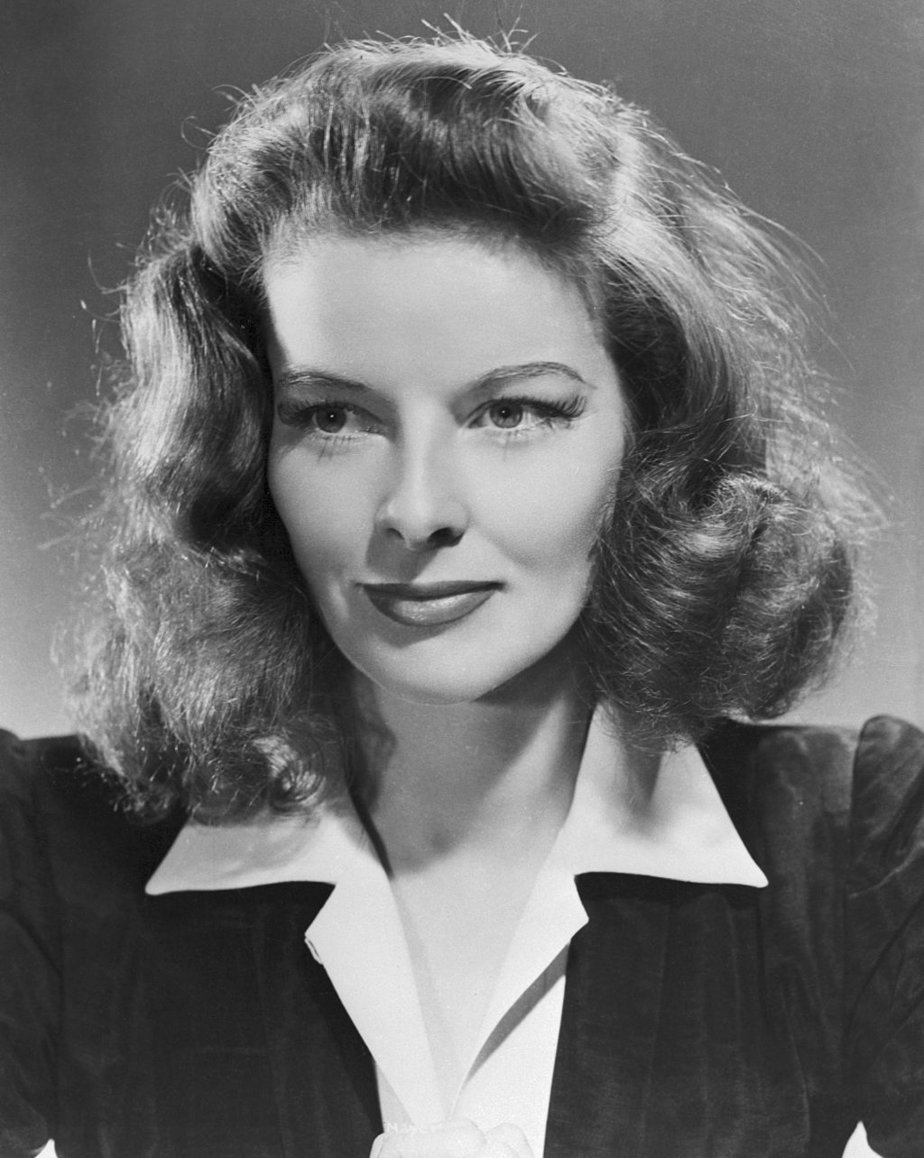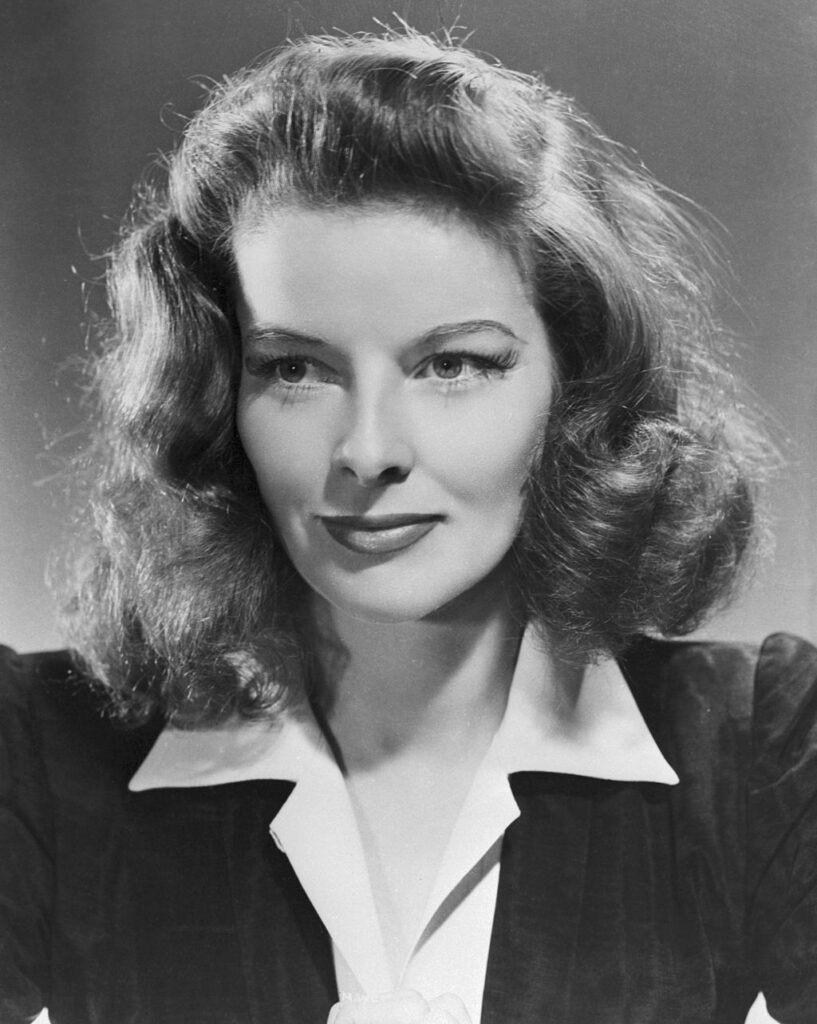 photo source: Stockvault.net
Katharine Hepburn was born in 1907 in Hartford, Connecticut, and worked as an actress for over 60 years!
Katharine was known for her strong independence, personality, and outspokenness. She was, in fact, one of the first to wear trousers in public before they became fashionable for women.
She was often assigned roles that reflected her personality and were therefore characterized by strong determination and sophistication. Throughout her career, she won several accolades, including four Academy Awards!
Katharine began her acting career at Bryn Mawr College. During these years, she got positive reviews, bringing her to Hollywood's attention. Her third big role was in the movie Morning Glory, published in 1933, for which she won the Academy Award for Best actress.
Unfortunately, after this performance, she took part in several films, which were failures.
In the second half of her career, Katharine decided to act on stage and tackled several Shakespeare plays and dramas. In the 70s, she finally started to appear in television films which became her main focus.
Concerning her love life, Katharine was briefly married when she was still young. Her husband was called Ludlow Ogden Smith and was a socialite-businessman from Philadelphia. The two met at Bryn Mawr, where they studied together.
Katharine and Ludlow married on December 12, 1928, when she was only 21. However, Katharine never fully committed to the marriage and often prioritized her career. She eventually decided to file for divorce on April 30, 1934.
Despite this, Katharine truly appreciated Smith's financial and moral support throughout the first years of her career and even called herself a 'terrible pig' for having exploited him. The two remained friends till Smith's death in 1979.
Did You Know?
In 1999, the American Film Institute nominated Katharine as the greatest female star of classic Hollywood cinema.
---
4. Richard Hepburn (September 8, 1911 – 2000)
Age at time of death: 89 Years Old
Birthplace: Hartford, Connecticut
Profession: Playwritght
Richard Hepburn was born in 1911 in Hartford, Connecticut. Unfortunately, not much is known about his life except that he married a woman called Estelle Morrison on October 25, 1954.
The two ended up divorcing after Estelle gave birth to four children, Mundy Morrison Hepburn, Tor Morrison Hepburn, Kuy Morrison Hepburn, and Aile Morrison Hepburn.
Did You Know?
Richard Hepburn worked as a playwright.
---
3. Robert Hepburn (April 4, 1913 – November 26, 2007)
Age at time of death: 94 years, 7 months, 22 days
Birthplace: Hartford, Connecticut
Profession: Doctor and Director of Urology at Hartford Hospital
Robert was born in 1913 in Hartford, Connecticut. He studied at Kingswood School, from which he graduated in 1931, and then attended Kingswood School majoring in Economics. But his studies did not end there.
Robert enrolled in Harvard Medical School, from which he graduated in 1939. During World War II, he served in the United States armed forces and opened a medical practice in Hartford, which was associated with the Hartford Hospital. Robert retired in July 1973 after being promoted to director of the Urology department. At the time, he was only 60 years old.
Following his retirement, Robert lived a long life and spent a month every summer in Fenwick, on the shore of Connecticut. He also went abroad a few times before passing away in 2007.
Regarding his love life, in January 1942, Robert married a woman known as Susanna Floyd. The wedding took place in Boston at the house of the bride's parents. Robert chose his brother Richard to serve as best man at the wedding performed by Rev. Vivian T. Pomeroy of the First Unitarian Church in Milton. Susanna and Robert have been married for a total of 64 long years.
Concerning his political views, Robert was strongly against the Vietnam War. He believed that he could have saved way more life by ending the war instead of practicing medicine, a very popular opinion at the time.
---
2. Marion Grant (1918 – 1986)
Age at time of death: 68 Years Old
Birthplace: Unknown
Profession: Historian and author
Marion Grant was one of Katharine's youngest sisters. She was born in 1918 and passed away at her seaside home due to a heart attack in 1986.
Marion worked as a historian and co-founded the Greater Hartford Urban League. Throughout her career, she published seven books on the history of Connecticut and its many legends.
Marion was married to Ellsworth S. Grant, who also worked as a historian and served as Mayor of West Hartford. The two had two sons and a daughter together, John Grant, who went to live in California, Toby Grant, who moved to Seattle, and Katharine Houghton, who resided in New York.
Did You Know?
At the time of her death, Marion also had two grandchildren.
---
1. Margaret Hepburn (1920 – 2006)
Age at time of death: 86 Years Old
Profession: Librarian
Margaret Hepburn was Katharine Hepburn's youngest sibling, born in 1920. She was a private person, and very little was known about her life.
OTHER POSTS YOU MAY BE INTERESTED IN