When it comes to legends with the last name Franklin, only one comes to mind if you're not thinking of Benjamin. That legend is none other than American singer-songwriter extraordinaire Aretha Franklin.
More than a transcendent musical talent, she was the uncontested "Queen of Soul." With her exceptional gifts for writing, singing, and quite an accomplished pianist to boot, she used her platform to thrust her into the forefront of the height of the civil rights movement as a powerful voice for justice.
She's been on the covers of magazines, a chart-topper, a civil rights champion, a philanthropist, and much more. She was simply a giant in soul music. Her star was so bright that it even overshadowed her five siblings to some degree, who were each accomplished musicians and religious figures in their own right.
That's why we decided to take some time to learn a little more about each of the Franklin siblings and rank them from oldest to youngest while we do!
6. Carl Ellan Franklin Kelley (November 17, 1940 – January 30, 2019)
Born: Memphis, Tennessee
Nationality: American
Resting Place: Evergreen Washelli Cemetery (Seattle, Washington)
Zodiac Sign: Scorpio
Carl Ellan Franklin Kelly was 78-years-old at the time of her passing. Not much is known about Carl other than she was a beloved mother and grandma to her two sons and seven grandchildren.
Her father, C.L. Franklin, was an American Baptist minister and civil rights activist known as the man with the "Million-Dollar Voice." Clearly, exceptional talent touched the entire Franklin family.
Did You Know?
Carl Ellan Franklin Kelly was the only daughter of C.L., making her half-sister to Aretha.
---
5. Aretha Franklin (March 25, 1942 – August 16, 2018)
Born: Memphis, Tennessee
Nationality: American
Resting Place: Woodlawn Cemetery (Detroit, Michigan)
Zodiac Sign: Aries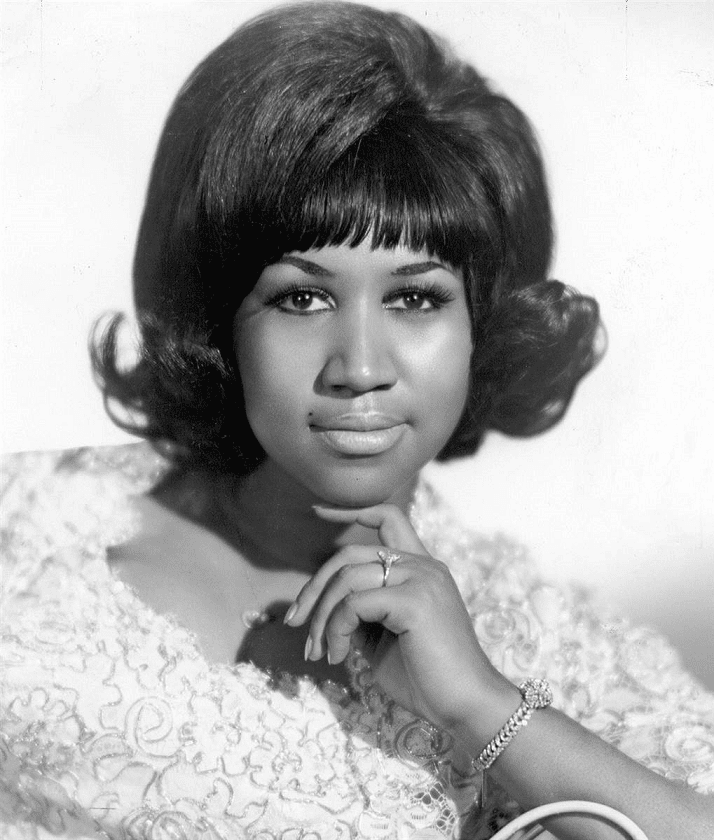 photo source: Wikimedia Commons
The undisputed "Queen of Soul." Aretha Franklin is synonymous with heavenly vocals that could thaw even the iciest hearts. Her soulful style made her one of the "100 Greatest Artists of All Time," according to Rolling Stone magazine. Her music existed above color, creed, religion, and practically anything used to divide us. She bridged gaps through her inspiring voice.
As most prolific entertainers do, she began her career as a child singing gospel at New Bethel Baptist Church in Detroit. It was the perfect training ground for her to sharpen her instrument, and it didn't take long for others to notice.
By 18, Aretha signed to Columbia Records as a recording artist. There's practically no one in the world that hasn't come across some legendary hits like "Respect," "Amazing Grace," and "(You Make Me Feel Like) A Natural Woman."
Her talent catapulted her to the top of the charts, recording 17 top-ten pop singles and 20 number one R&B singles — to list just a few achievements. Over her career, she was awarded the National Medal of Arts and the Presidential Medal of Freedom.
Aretha was also the first woman to be inducted into the Rock and Roll Hall of Fame. She could do it all, and there wasn't a single thing she touched that didn't turn into gold.
Did You Know?
Aretha Franklin was 76-years-old when she passed away. Her life was well-lived, and for as impactful she was in the world of music, she was equally important to the civil rights movement.
Her song, "Respect," became a civil rights and feminist anthem. The sone was originally written by Otis Redding, who was so impressed with her rendition that he gave it his stamp of approval and even said: "That little girl done took my song away from me."
---
4. Vaughn Franklin (December 24, 1934 – November 12, 2002)
Born: Shelby, Mississippi
Nationality: American
Resting Place: Pine Crest Cemetery (Mobile, Alabama)
Zodiac Sign: Sagittarius
Vaughn Franklin was 67-years-old at the time of his passing. According to his obituary, he was a retired Senior Master Sargent for the United States Air Force. He spent 20 years in the service as a flight engineer. He was a well-traveled man – a result of his military service time.
He was called to places like Vietnam, Hawaii, Panama, and Guam, but he was no stranger to bouncing around different corners of the world as the son of a man in the ministry.
Did You Know?
Vaughn came home from the military in 1974 as a highly decorated Vietnam Veteran.
---
3. Erma Franklin (March 13, 1938 – September 7, 2002)
Born: Shelby, Mississippi
Nationality: American
Resting Place: Woodlawn Cemetery (Detroit, Michigan)
Zodiac Sign: Pisces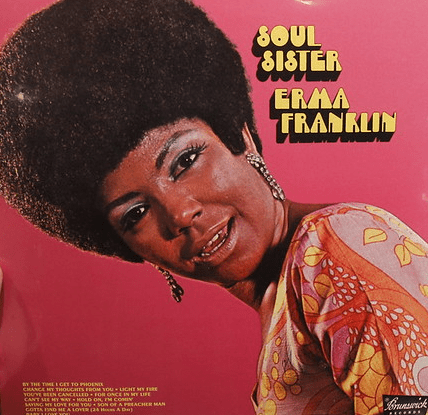 photo source: Flickr via Montreal Concert Poster Archive
Erma Franklin was 64-years-old when she passed away. Like her older sister Aretha, Erma knew her way around the art of entertainment and was quite a good soul and gospel singer herself. She gained traction for her original version of "Piece of My Heart," written and produced by Bert Berns. It became a top 10 hit for the Soul genre and touched #62 on the Billboard Hot 100.
With that recording, Erma was able to step out of her sister's shadow if only for a moment. She was nominated for a Grammy Award for the track. Erma developed her skills alongside Aretha and Carolyn at the New Bethel Baptist Church. In hindsight, imagine how lucky those churchgoers were every Sunday!
Did You Know?
Erma Franklin landed a lofty gig as Aretha's backing vocalist when she began to tour. She even sang backup for arguably Aretha's biggest hit, "Respect." Erma was passionately involved in community service. For 25 years, she worked at the Boysville Holy Cross Community Center, helping the homeless and disadvantaged minority children.
---
2. Cecil Franklin (March 31, 1940 – December 26, 1989)
Born: Memphis, Tennessee
Nationality: American
Resting Place: Detroit, Michigan
Zodiac Sign: Pisces
Cecil L. Franklin was only 49-years-old when he died at his home due to a heart attack brought on by complications from a two-month-long bout with pneumonia.
Cecil was an Assistant Pastor at the New Bethel Baptist Church, where his father, C.L. Franklin, was the Senior Pastor. Not just singing ran in the family.
Did You Know?
Apart from living the modest life of a preacher, he was also Aretha's personal manager. When one is as iconic as Aretha Franklin, it was wise to keep her inner circle tight and within the family.
---
1. Carolyn Franklin (May 13, 1944 – April 25, 1988)
Born: Memphis, Tennessee
Nationality: American
Resting Place: Woodlawn Cemetery (Detroit, Michigan)
Zodiac Sign: Taurus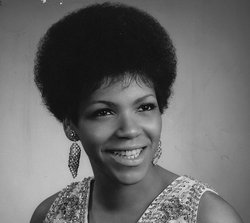 photo source: wikipedia.com
Carolyn Franklin was the youngest Franklin sibling!
Carolyn Franklin was the youngest of the star-studded family but also the youngest to pass away at just 43-years-old, due to metastatic breast cancer. Following her siblings' footsteps, she took to the choir, where she honed her vocal talent at her father's New Bethel Baptist Church.
She had a front-row seat to the success of her older sister and knew immediately she wanted a piece of it too. Inspired by their careers, she ventured into her solo career in the early 1960s. She started with RCA Records, where she remained throughout the entire length of her career (1969-1976).
Ultimately, Carolyn took a role behind the scenes as a songwriter for Aretha, which was a fruitful collaboration. But who's surprised? Who better to understand Aretha than her sister?
Together, they birthed classics like "Ain't No Way" — originally just a b-side! It reached the R&B Top 10 and was in the Top 20 on the Billboard Hot 100. Another was a track called "Angel." It was a ballad, like their previous success. The song featured Carolyn and Erma.
Did You Know?
Though she retired in 1976, she made sporadic appearances singing with her beloved sisters. She even appeared as a background singer for Aretha in the 1980 movie The Blues Brothers.
OTHER POSTS YOU MAY BE INTERESTED IN