Jenna Ortega is a renowned actress known for her several appearances on Disney Channel, Netflix, and many independent productions. She was born in 2002 and grew up together with her five siblings. However, unlike her, it seems that none of her brothers and sisters decided to pursue an acting career. Despite this, most of them are active on social media and have successful accounts.
Would you like to know more about them? Then this is the perfect article for you! Below you will find a list of Jenna Ortega's siblings ranked oldest to youngest.
5. Isaac Ortega (January 1, 1998 – present)
Age: 23 Years Old
Zodiac Sign: Capricorn
Birthplace: California
Isaac Ortega is Jenna's oldest sibling. He was born in 1998 and is currently 24 years old.
Isaac attended Xavier College Prep School and then studied at Grand Canyon University. He is active on Instagram and has a total of 1,770 followers as of November 2022. Here, he mainly posts videos of himself playing the guitar while singing.
Did You Know?
Isaac was born in January and is therefore a Capricorn.
---
4. Mariah Ortega (January 25, 1999 – present)
Age: 23 Years Old
Zodiac Sign: Aquarius
Birthplace: California
Mariah Ortega was born in 1999 and is now 23 years old. Unfortunately, she is a very private person and for this reason, not much is known about her life.
---
3. Mia Ortega (May 15, 2000 – present)
Age: 22 Years Old
Zodiac Sign: Taurus
Birthplace: California
View this post on Instagram
Mia is one of Jenna's oldest siblings. She was born in 2000 and is currently 22 years old. Together with her brothers and sisters, she was raised in Southern California's Coachella Valley.
Mia has a popular Instagram account with roughly 10k followers. Here she often posts selfies and pictures with her friends. She is also active on Twitter as mia_ortega4.
Did You Know?
Mia was born in May and is therefore a Taurus.
---
2. Jenna Ortega (September 27, 2002 – present)
Age: 20 Years Old
Zodiac Sign: Leo
Birthplace: California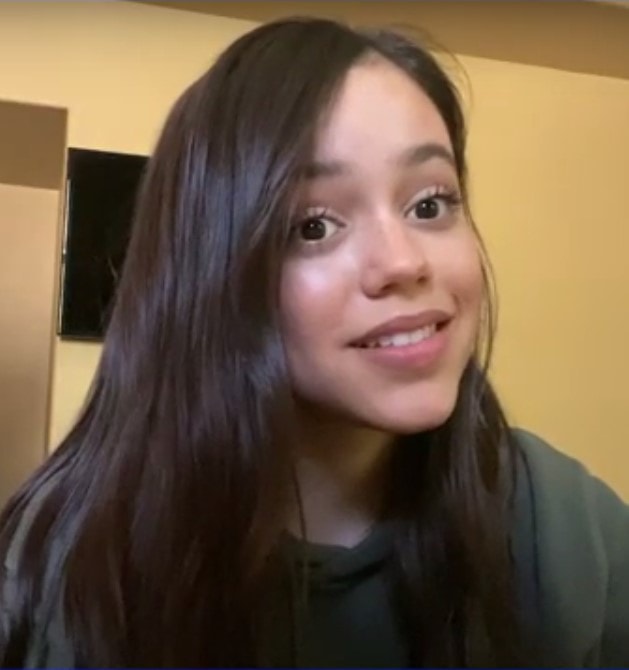 photo source: commons.wikimedia.org
Jenna Ortega was born in 2002 and is now 20 years old. She started her career when she was very young playing the role of young Jane in the comedy-drama Jane the Virgin.
Jenna continued acting and, in 2016, was chosen for the Disney Channel series Stuck in the Middle. Thanks to this role, she also won the Imagen Award for Best Young Actor on Television.
In 2018, Jenna starred as Ellie Alves in the thriller series You, by Netflix. She later also appeared in movies ranging from Yes Day, to The Babysitter: Killer Queen.
Did You Know?
Jenna is also known for her activism for LGBT rights.
---
1. Markus Ortega and Aaliyah Ortega (July 23, 2004 – present)
Age: 18 Years Old
Zodiac Sign: Leo
Birthplace: California
View this post on Instagram
View this post on Instagram
Markus and Aaliyah Ortega are Jenna's youngest siblings, as they were born in 2004 and are currently 18 years old. Let's start by talking about Markus!
This young boy is popular on social media and his Instagram account has over 20k followers. Markus also has a Youtube channel on which he publishes vlogs and challenges. His first video came out roughly five years ago and currently has 41k views. Markus released a total of 13 videos but quit posting content within a year.
Aaliyah is also active on social media. In fact, her Instagram account has over 90k followers! Here she usually posts selfies and photos showing her outfits. Aaliyah also had a musical.ly account, now known as TikTok, where she gained 400,000 fans with her lip-sync videos. Jenna's youngest sister loves sports and is a championship-winning cheerleader. On top of this, she also plays football.
Did You Know?
Markus and Aaliyah were born in July and are Leos.
OTHER POSTS YOU MAY BE INTERESTED IN