Paul Walker was a famous actor mainly known for his role as Brian O'Conner in the Fast & Furious saga. He won his first MTV Movie award in 2002 for Best On-Screen Team and was later awarded a second one in 2014 for Best On-Screen Duo.
Paul was born to Paul William Walker III and Cheryl Walker and had three siblings and a half-sister. While some of his siblings preferred to keep their life private, avoiding media attention, others decided to follow in Paul's footsteps pursuing an acting career. If you would like to know more about them, keep reading.
Below you will find a list of Paul Walker's siblings ranked oldest to youngest.
5. Amie Walker (1967 – present)
Current Age (as of January 2023): c.55/56 years old
Profession: Philanthropist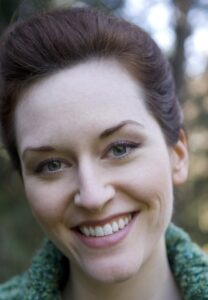 photo source: commons.wikimedia.org
Amie Walker is Paul's oldest sibling as she came into the world in 1967 and is currently 55. She was born into one of Paul William Walker III's relationships. Amie is, therefore, Paul's half-sister, as the two have different mothers.
Amie's father, Paul William Walker III, was a sewer contractor, amateur boxer, and two-time Golden Gloves champion. Unfortunately, not much is known about her biological mother, however, we know that Amie was later adopted by Cheryl Walker.
Similarly to her siblings, Amie had to cope with the premature death of her brother Paul. Soon after his death, she commented: "It's just unbelievable, unbelievable. It just shouldn't have happened."
Did You Know?
Following Paul's death, his siblings, including Amie, decided to keep his philanthropic endeavors.
---
4. Paul Walker (September 12, 1973 – November 30, 2013)
Age at time of death: 40 years, 2 months, 18 days
Birthplace: Glendale, California, USA
Profession: Actor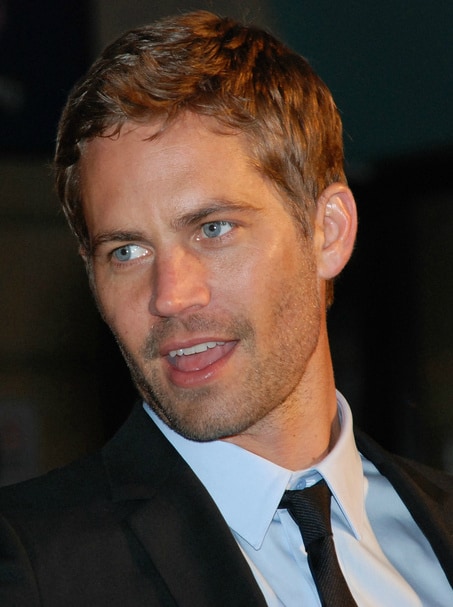 photo source: commons.wikimedia.org
Paul Walker was born in 1973 and is Paul William Walker III and Cheryl Walker's first son.
He lived most of his childhood in the Sunland neighborhood of Los Angeles, where he graduated from Village Christian School in 1991. He later attended a few community colleges in Southern California and eventually graduated in marine biology.
Paul worked as an American actor and was mainly known for his role as Brian O'Conner in the Fast & Furious saga. This talented actor began his career very early and worked as a child actor. He started in the 80s but became famous only a decade later thanks to his appearance in the soap opera The Young and the Restless.
Before gaining international fame with his role in Fast & Furious, he also took part in She's All That, a teen comedy that came out in 1999, and Varsity Blues, a comedy-drama from the same year.
Paul had a daughter called Meadow Rain Walker from his relationship with Rebecca Soteros. Mother and daughter lived together in Hawaii for 13 years, but in 2011 decided to move to California to be next to Paul.
Paul loved Brazilian jiu-jitsu and held a brown. He was later awarded his black belt by Ricardo 'Franjinha' Miller posthumously. Paul was also passionate about marine biology and starred in the National Geographic Channel series Expedition Great Whale.
Unfortunately, in a car accident, Paul died while still very young. The collision happened on November 30, 2013, when Paul was only 40. The accident occurred following an event of Paul's charity organization.
The famous actor was in his 2005 Porsche Carrera GT with his friend Rodas who was driving the vehicle. The car crashed into a concrete lamp post and two trees and soon caught fire.
While Paul died from trauma and severe burns, his friend Rodas died of multiple traumas. According to the authorities, both bodies were burned beyond recognition.
Following Paul's death, several colleagues expressed their grief on social media. His body was cremated, and his ashes were buried at Forest Lawn Memorial Park.
Did You Know?
Paul loved cars and had a huge collection of roughly 30 vehicles. In January 2020, 21 of his cars were sold for $2.33 million at an annual car auction in Arizona.
---
3. Ashlie Walker (June 15, 1976 – present)
Current Age (as of January 2023): 46 years, 6 months, 29 days
Birthplace: Los Angeles, California, USA
Profession: Registered Nurse
Ashlie Walker is one of Paul's sisters. She came into the world in June 1976 and is currently 46. Ashlie is a registered nurse and is the mother of four kids.
She has also been a market partner with Monat since December 2020. This company produces skincare products, shampoos, as well as conditioners.
Like her brother Paul, Ashlie was born to Paul William Walker III and Cheryl Walker. Her mother is a former fashion model and is now married to another man whose last name is Hann. Following the death of her beloved brother Paul, some people started to spread the false assumption that Paul died while racing through the Santa Clarita neighborhood.
Ashlie was shocked by the rumors and angrily denied them, stating that they made her family's grief even more painful. She then stated that the family's faith in the Mormon practice helped them cope with their loss.
With her siblings, Ashlie helped produce a documentary of Paul's life titled I Am Paul Walker. In the documentary, she states: "He liked to go fast. As soon as I was old enough to hang on tight, I was on the back of his big wheel with him going for the ride of my life."
Ashlie is now married to Jeffery Herod, an interior designer who graduated from La Canada High. The two tied the knot on February 4, 2010, and now live between their two houses in Huntington Beach and La Canada Flintridge, California. Together they have a son called Jericho.
This was not Ashlie's first marriage. She first became a mother in 1996 when she gave birth to her first daughter, Caitlin Ashlie, who now lives in Vegas and works as a Youtuber, blogger, and aesthetician. Ashlie later gave birth to two sons before getting a divorce from her first husband.
Did You Know?
With her brother Paul, Ashlie used to be a runner-up for the game show I'm Telling.
---
2. Caleb Walker (October 4, 1977 – present)
Current Age (as of January 2023): 45 years, 3 months, 9 days
Birthplace: Los Angeles, California, USA
Profession: Actor and Producer
View this post on Instagram

Caleb Walker was born in October 1977 and is now 45 years old. He currently works as a part-time actor and producer in Los Angeles.
Caleb started his acting career in 2012 when he took part in the short drama The Ultimate Sacrifice portraying the character of Son. He also appeared in the documentary I Am Paul Walker to pay tribute to his brother.
Caleb is married to Stephanie Branch, and the two have a son, Maverick Paul Walker. Paul's Younger brother loves Italian cuisine, traveling, and music.
Did You Know?
Caleb worked as a producer for the movie Furious 7.
---
1. Cody Walker (June 13, 1988 – present)
Current Age (as of January 2023): 34 years, 7 months
Birthplace: Los Angeles, California, USA
Profession: Actor and CEO of Reach Out Worldwide
View this post on Instagram
Cody is Paul Walker's youngest sibling, who was born in 1988. He grew up with four siblings and graduated from La Canada High School in 2006. He later attended the University of California in Santa Barbara, earning a Bachelor's degree in Cultural Anthropology.
Cody later completed the Emergency Medical Technician certification from the University of California and is now a licensed paramedic. Following his studies, he decided to move to Coos County, in Oregon, where he worked as a paramedic in an ambulance for almost three years.
Later in life, Cody pursued an acting career and debuted in the horror movie Abandoned Mine, which came out in 2013. In the film, Cody portrayed the character of Thomas. He later appeared in the movie Furious 7, produced by his brother Caleb.
He decided to finish his brother's scenes following his death. The movie was a huge success and became the third-highest-grossing film of 2015 and the fourth-highest-grossing film of all time at the time of release.
Following his experience with Furious 7, Cody decided to get into acting properly and signed with Paradigm Talent Agency. Since then, he has portrayed several characters, such as James West in USS Indianapolis: Men of Courage and Eric Shaw in Shadow Wolves. He also participated in the film The Last Full Measure, and I Am Paul Walker.
Cody serves as the Chief Executive Officer of Paul's charity foundation, Reach Out Worldwide. This nonprofit organization brings first responders to disaster areas.
Did You Know?
Cody is married to Felicia Knox. The two tied the knot on August 15, 2015, after seven years of relationship. Cody and Felicia have two kids together, a daughter born in 2017 and a little boy born in 2020.
OTHER POSTS YOU MAY BE INTERESTED IN