Dwayne Johnson, known as The Rock, is one of the biggest box-office draws in Hollywood. He's also done the impossible and shed his image as the high-flying half-Samoan warrior of the WWE and turned himself into a leading man and one of America's highest-paid actors. You can't go more than three months without seeing his face on a billboard promoting his next blockbuster.
His star power commands so much of the spotlight that many aren't aware he's not the only piece to his family puzzle. He's joined by two sisters, and as of a recent Sports Illustrated article in 2022, he might be adding a few more siblings to the prestigious entertainment family!
Join us while we take a closer look at Dwayne and his family as we rank the Johnson siblings from oldest to youngest!
8. Lisa Purves
Personal and professional information on Lisa Purves is unknown. However, it appears she's working on a documentary detailing the reunion she and four of Dwayne's newly discovered half-siblings shared in 2018 at an Airbnb in Toronto.
When she was 53-years-old, she recounted to Sports Illustrated how she made several attempts at making a connection with Rocky before he passed away in 2020, beginning at 18-years-old. On the first occasion, he hung up on her. She made intermittent attempts to reach him until she was 30 but was consistently ignored.
When asked about their famed brother, a few of his half-siblings commented. Lisa remarked, "Dwayne doesn't owe us anything. We just want to be recognized." Paula also commented, "We sat on the back burner forever. Rocky was our dad just as well as Dwayne's."
---
7. Paula Parsons
Personal and professional information about Paula Parsons is unknown.
---
6. Trevor Edwards
Personal and professional information about Trevor Edwards is unknown.
---
5. Adrian Bowles
Personal and professional information about Adrian Bowles is unknown.
---
4. Aaron Fowler
Personal and professional information about Aaron Fowler is unknown.
---
3. Curtis Bowles (June 1, 1965 – Present)
Age (as of November 2022): 57 years, 5 months, 20 days
Born: N/A
Occupation: N/A
Known For: Half-Brother of Dwayne Johnson
View this post on Instagram

Curtis Bowles is one of Dwayne's siblings that the general public and fans of the WWE champion were already aware of before this bombshell sibling revelation. He is the only son of Rocky and Una Johnson.
He grew up with his younger sister Wanda in Canada. After Rocky and Una's divorce, they would travel back and forth between Canada and America to spend time with their parents.
---
2. Wanda Bowles (1960s – Present)
Age (as of August 31, 2022): In her 60s
Born: N/A
Occupation: N/A
Known For: Half-Sister of Dwayne Johnson
Wanda Bowles is away from the public eye. Based on the little information we have, she lives quietly but maintains a relationship with her Dwayne.
---
1. Dwayne Johnson (May 2, 1972 – Present)
Age (as of November 2022): 50 years, 6 months, 19 days
Born: Hayward, California
Occupation: Actor, Producer, Wrestler, Businessman
Known For: WWE Champion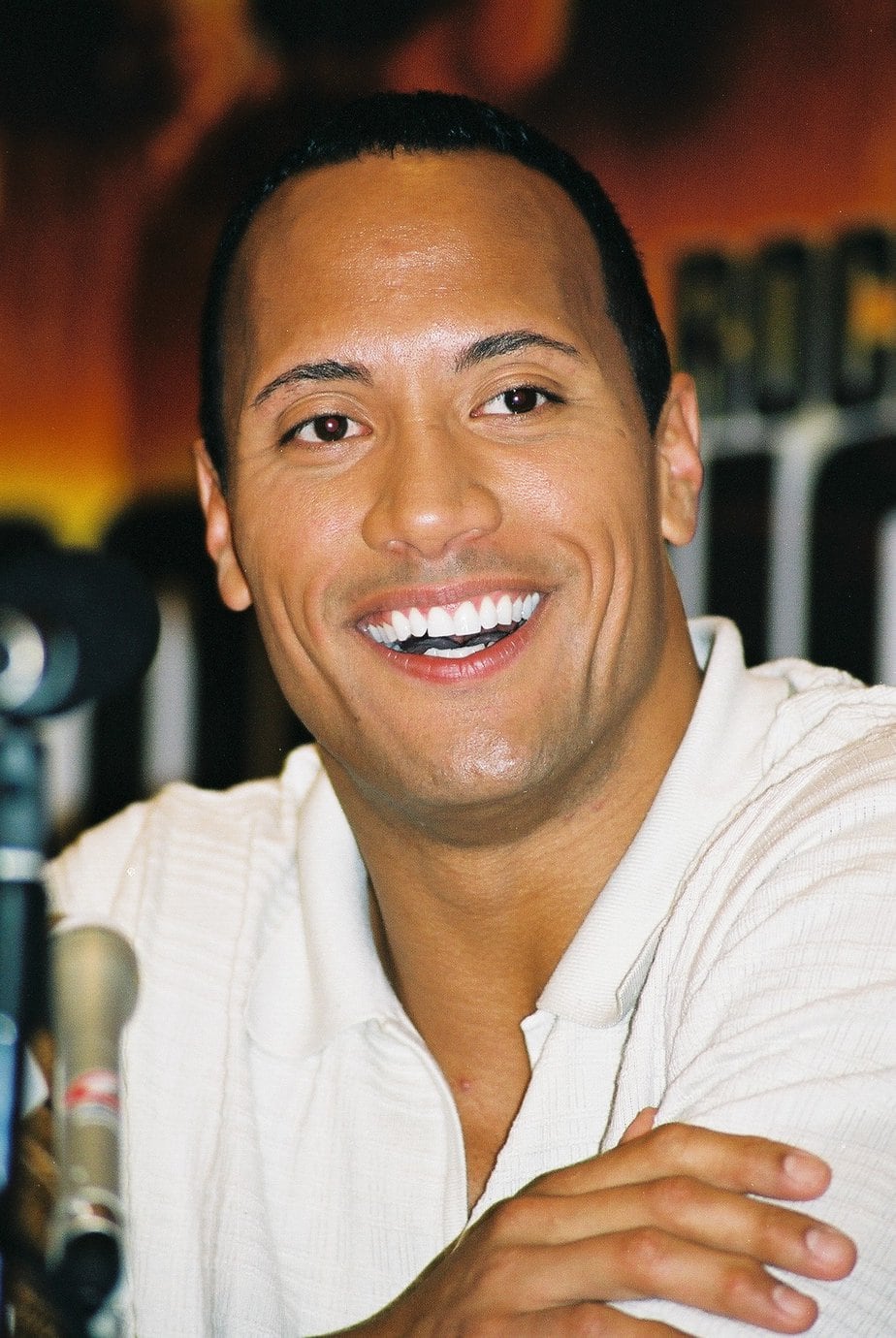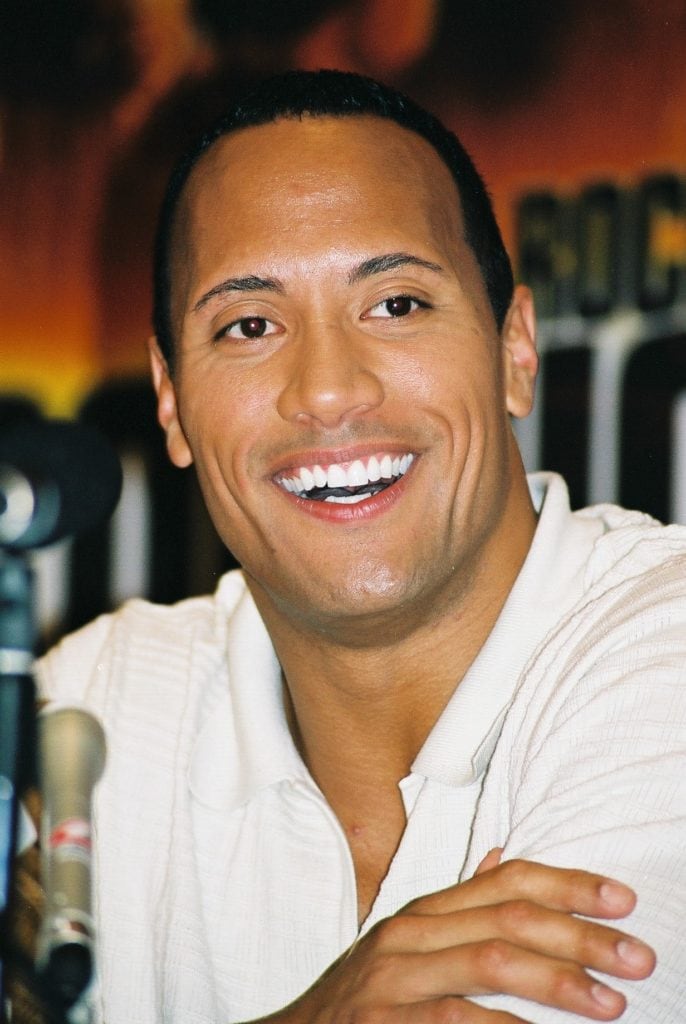 photo source: commons.wikimedia.org
Dwayne Johnson is the youngest Johnson sibling (age listed) at 50-years-old!
Dwayne Johnson is the son of Rocky and actress Ata Johnson. Born in California to a father regarded as one of the best pound-for-pound wrestlers of his generation, it's clear his larger-than-life influence had a profound effect on a young Dwayne Johnson.
As he started to grow into his body and showcased athleticism like his father's through rugby and football, coupled with his Samoan ancestry from his mother's side, it became evident that he would pull off the impossible and fill his father's enormous shoes.
Life in Johnson's teen years was anything but smooth sailing and a total contrast to who we know today. Before he turned 17, he was arrested several times for theft, fighting, and even check fraud.
His high school football coach, Jody Cwik, recognized the potential in the troubled teen and brought him on board the Freedom High School football team, which was the perfect place for him to channel his aggression, on top of the wrestling and track and field programs he was involved in.
Despite playing only two years for the team, recruiters and scouts took notice. They ranked him as a top ten high school defensive tackle in the nation, and he accepted a full athletic scholarship from the University of Miami. In 1995, he graduated with a Bachelor of General Studies and a double major in criminology and physiology.
When he made his WWF debut, he wrestled under the name Rocky Maivia – a combination of his father's and grandfather's ring names. He was nicknamed "The Blue Chipper" and told to flaunt his royal lineage in the wrestling community.
Fast forward a few years, and Dwayne, now known as The Rock, had become one of the greatest and most influential wrestlers of all time, with children everywhere raising an eyebrow and yelling to the sky, "can you smell-el-el-el what The Rock is cooking?"
Success has followed him at every step of his life, especially acting. So far, Johnson's films have grossed over $10.5 billion worldwide and turned him into one of the world's highest-paid actors.
Did You Know?
Dwayne Johnson is currently married to Lauren Hashian and has three children. His family made history once again as his daughter, Simone Johnson began training at the WWE Performance Center, which makes her the first fourth-generation wrestler the WWE has seen.
OTHER POSTS YOU MAY BE INTERESTED IN