Chris Hemsworth has taken practically every pop culture headline by storm, thanks to his recurring stellar portrayal of the mighty God of Thunder himself, Thor Odinson.
With the release of Thor: Love and Thunder, which brings us to four films dedicated to the standalone titan of the Marvel Universe, Chris Hemsworth stands at the top of the Hollywood heap, hoisting his metaphorical Stormbreaker in victory as one of the highest-paid actors in the industry.
He's the darling of the Marvel universe, and with their cinematic universe slated for a whole new onslaught of films that will bring us to the next series of Avengers films, we can expect to see more from Chris reprising the role he was born to play.
And if you happened to have forgotten that he has two other siblings who have careers in the industry, we don't blame you, considering the championship parade tour he's been on the last few months.
So we wanted to take time to recognize Chris and the brothers he maintains such a close bond with as we rank Chris and his siblings from oldest to youngest!
3. Luke Hemsworth (November 5, 1980 – Present)
Age (as of June 27, 2022): 41
Born: Melbourne, Australia
Occupation: Actor
Known For: Nathan Tyson in Neighbours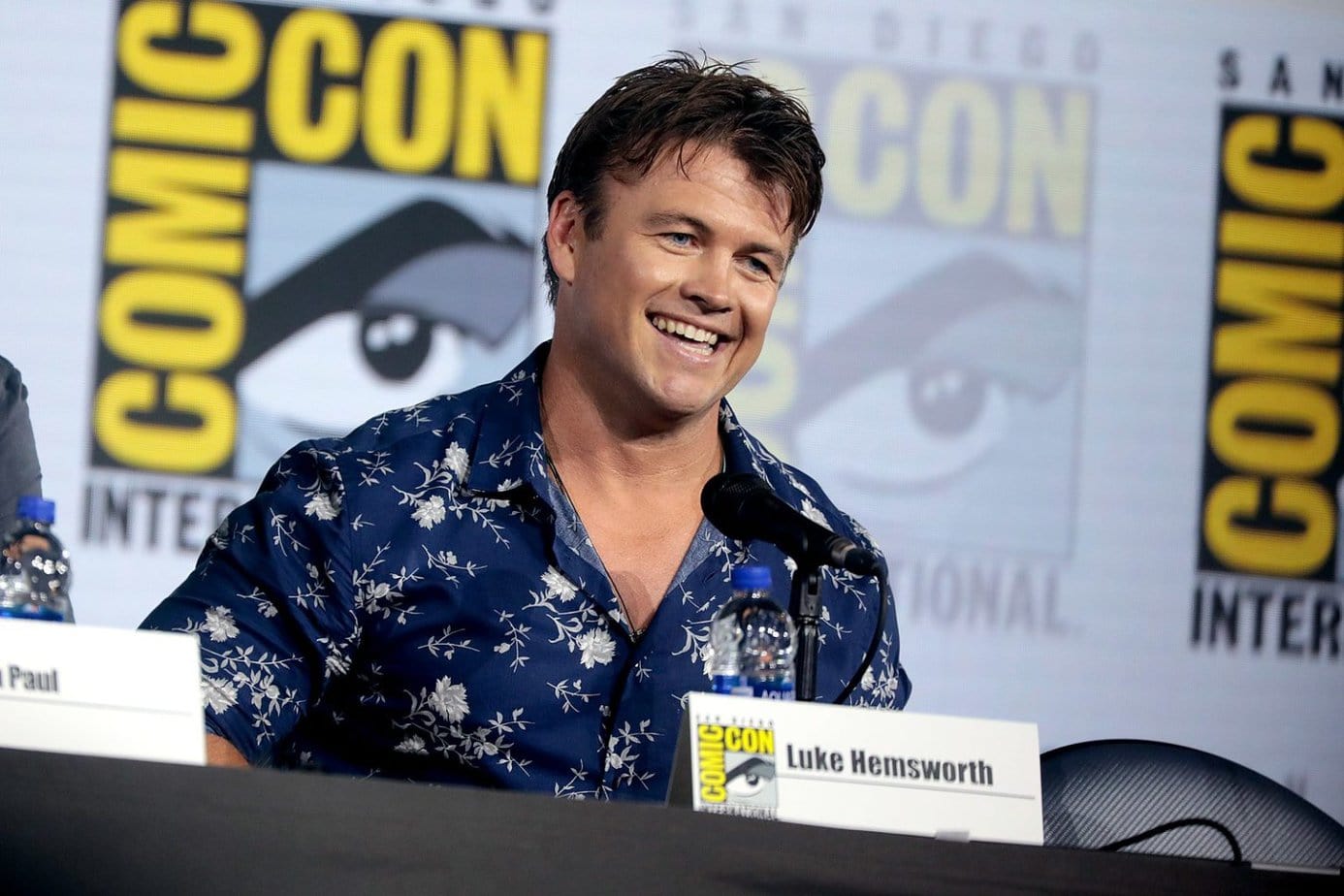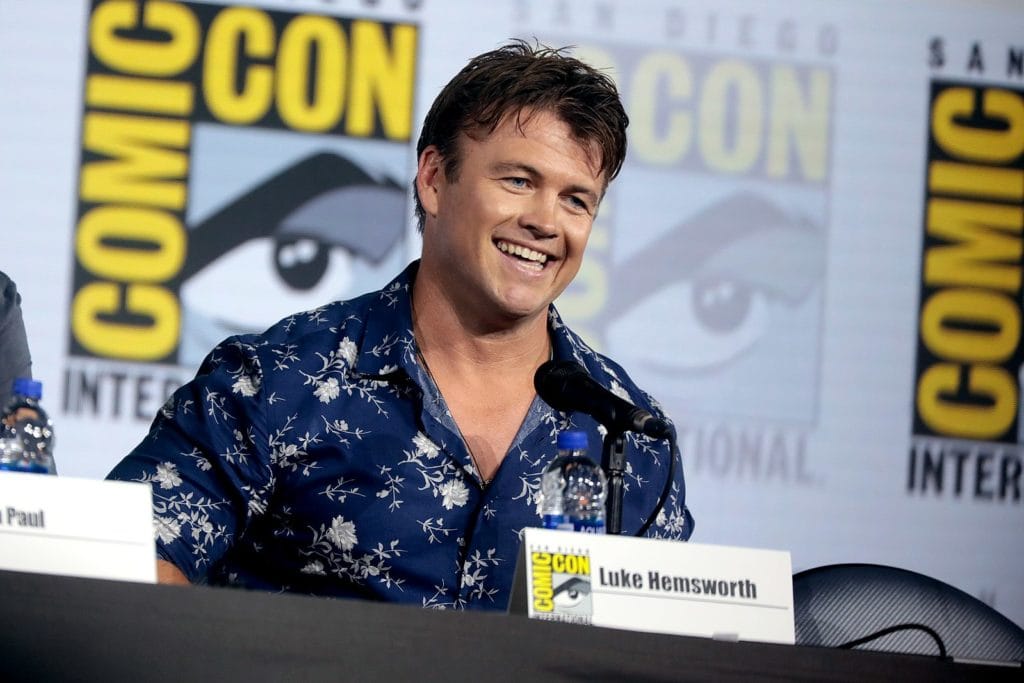 photo source: commons.wikimedia.org
Luke Hemsworth is the eldest of the Hemsworth sibling trio. The son of Leonie, an English teacher, and Craig, a social-services counselor, it's safe to assume that a career in drama wasn't the predicted outcome.
Nevertheless, Hemsworth took to the theater and trained at the National Institute of Dramatic Art. Like many actors looking to get their foot in the door, he sharpened his craft on the Australian soap opera Neighbours, where he played Nathan Tyson – a steroid-obsessed football player.
He's appeared in other television programs like The Saddle Club, Blue Heelers, Last Man Standing, and most notably, Westworld, which found a home on HBO Max and attracted over 3 million viewers during its initial launch.
At the same time Westworld was airing in 2012, he starred in a six-part miniseries titled Bikie Wars: Brothers in Arms. But maybe in his greatest achievement yet, the oldest Hemsworth was tapped to become the new face of Tourism Australia while also appearing in a Dundee ad.
To any Aussie, no matter how successful, it's a great honor, and we wouldn't be surprised if Chris were a little jealous at Luke's chance to represent his country in such a public display.
Did You Know?
Luke Hemsworth married Samantha Hemsworth in 2007 and is still together as of July 2022. They share four children; Harper, Ella, Holly, and Alexandre Hemsworth. At some point soon, you can be on the lookout for the Hemsworth acting dynasty to add a few more members to the family business!
---
2. Chris Hemsworth (August 11, 1983 – Present)
Age (as of June 27, 2022): 38
Born: Melbourne, Australia
Occupation: Actor
Known For: Thor Odinson in the Marvel Cinematic Universe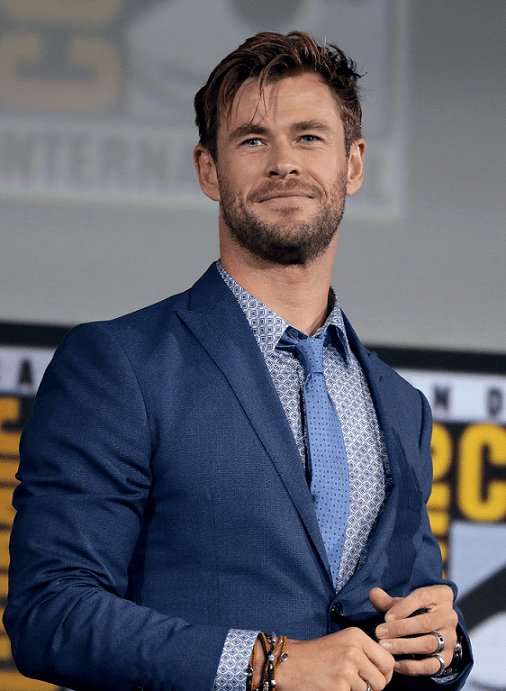 photo source: Wikimedia Commons
Chris Hemsworth may be the middle child in the Hemsworth family, but he's certainly no black sheep so far as we can tell! As of the release of Thor: Love and Thunder, where he stars alongside Natalie Portman as Lady Thor, Chris officially became one of the highest-paid actors in Hollywood.
He joined the likes of Dwayne Johnson and Robert Downey Jr, the latter of whom also earned most of his wealth through his portrayal as one of our favorite billionaire, genius, playboy philanthropists, Tony Stark.
Coming off the immense success that's been his continued run in the MCU, Chris hasn't quite managed to recapture a similar success with a different franchise, but he never fails to entertain.
Other roles you might recognize him in are Star Trek, Red Dawn, Snow White, and the Huntsman, Men in Black: International, Blackhat, Extraction, and as of 2022, Spiderhead.
Though they failed to reach critical acclaim, Hemsworth probably isn't hanging his head too low. He's still a major box office draw. In 2012 and 2013, he starred in two films that are regarded as fan favorites from his catalog, excluding his role in MCU films. These are The Cabin in the Woods and Rush.
Throughout his preparation and journey to becoming the God of Thunder, his physique was the talk of the town from fitness enthusiasts and those looking to achieve similar results. He heard the demand for access to his celebrity training regiment.
In response, Hemsworth created a fitness app called Centr to peel back the curtain on his nutrition, wellness, and exercise routines that got him in shape to look like "the strongest avenger," as Thor would phrase it.
Looking to the future, Chris Hemsworth is set to appear in a sequel to Extraction in 2023. Additionally, fans of the recent Mad Max film, which starred Tom Hardy, anticipate Hemsworth's appearance as Immortan Joe in a spin-off film based on Charlize Theron's character, Furiosa, in a film of the same name releasing in 2024.
Did You Know?
Chris Hemsworth began dating Brazilian model and actress Elsa Pataky in 2010. She's best known for her role as Elena Neves in the Fast & Furious franchise. They married in 2010 and share three children – India, and two twins, Tristan and Sasha.
India, who is ten as of July 2022, is one of his three children to get a taste of what it's like to star in a Hollywood blockbuster. She plays "Love," Gorr the God Butcher's daughter in Thor: Love and Thunder.
---
1. Liam Hemsworth (January 13, 1990 – Present)
Age (as of June 27, 2022): 32
Born: Melbourne, Australia
Occupation: Actor
Known For: The Hunger Games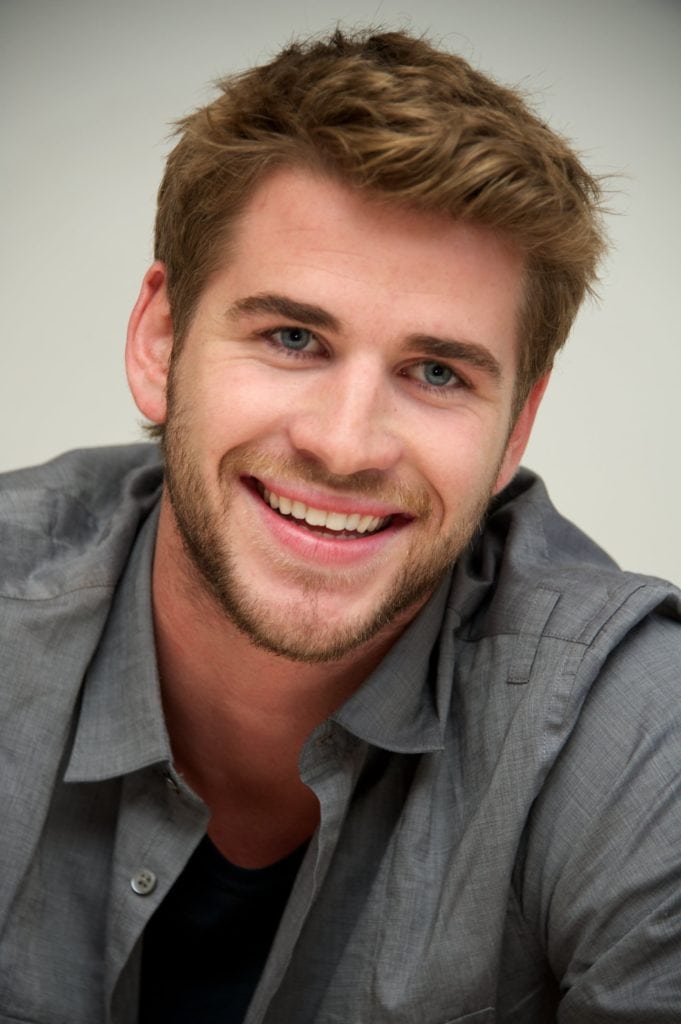 photo source: commons.wikimedia.org
Liam Hemsworth is the youngest of the Hemsworth sibling trio at 32-years-old!
Liam comes from humble beginnings, working construction and laying floors for a few months before deciding manual labor wasn't all it's cracked up to be and instead pursued a career in Hollywood.
A stint working construction contains similar echoes of Harrison Ford's journey to acting, but it's yet to be determined if Liam can come close to the level of success Ford achieved in his prolific career!
As of 2022, Liam has helmed a blockbuster or two, starring as Jake Morrison in Independence Day: Resurgence and as Gale Hawthorne in The Hunger Games franchise.
He's also appeared in the children's television series The Elephant Princess and joined Luke Hemsworth in the soap opera Neighbours, playing the role of Josh Taylor.
Based on media spectacle alone, Liam has received more attention for his off-screen romances than he has for the ones he has on-screen. That's what comes with the territory when you're involved in a high-profile relationship with one of America's most famous pop stars of the last decade, Miley Cyrus.
They met in 2009 while filming The Last Song. Since then, they have had the stereotypical rocky relationship pop culture followers are accustomed to when it comes to young romance combined with the unlimited access that's associated with being a celebrity. The couple eventually married in 2018 but separated a year later and divorced in January 2020.
Did You Know?
Liam Hemsworth was one of the actors alongside Tom Hiddleston in the running to star as Thor.
OTHER POSTS YOU MAY BE INTERESTED IN