Lil Durk is a famous rapper, singer, and songwriter. He was born in Englewood in Chicago and grew up with his older brother Dontay. His father was sent to prison when he was only seven months old.
As a consequence, his family struggled financially throughout Lil's childhood. Lil remembers that at times there was not even enough food to feed the whole family.
Lil Durk started his career uploading music on social media pages, such as Youtube and Myspace. At the young age of 17 years old, he became a father and started to take his dream of becoming a rapper seriously. He dropped out of school at Paul Robeson High School but soon ended up spending too much time with the wrong group of people and joined the Black Disciples, a street gang in Chicago. As a consequence, he started to get in trouble with the law. In 2011, Lil was imprisoned due to gun charges. Also, Lil's brother, Dontay, had problems with the law. Unfortunately, he was brutally killed in a shooting in 2021.
From 2011 onwards, Lil's musical talent finally emerged and he started to dedicate more and more time to his music. If you would like to know more about Lil and his brother, keep reading!
2. Dontay Banks Jr. (1988/1989 – June 5, 2021)
Died At The Age Of: 32 Years Old
Birthplace: Unknown
Zodiac Sign: Unknown
Dontay Banks was Lil Durk's older brother, as he was born at the end of the 80s, either in 1988 or 1989. Unfortunately, he passed away on June 5, 2021. Dontay was known as DThang and was killed in a shooting in south suburban Harvey.
According to a spokesperson, the tragedy occurred at Club O. Multiple shots were fired from different weapons. Dontay was fatally shot just before a local police officer arrived on the scene.
The officer was also hit, specifically on the thigh but did not return the fire. Luckily he managed to survive with only minor injuries. Unfortunately, Dontay was not as lucky and got hit in the head. He was pronounced dead at the scene.
Dontay lived in Chicago's Gresham neighborhood. Following his death, several rappers voiced their condolences on social media. One of these was Chicago rapper Lil Reese who wrote, "Long live DThang love you broski…"
Did You Know?
The same night Dontay was shot another man was killed in a possible retaliation shooting.
---
1. Lil Durk (October 19, 1992 – present)
Age: 30 Years Old
Birthplace: Englewood, Chicago, Illinois, United States
Zodiac Sign: Libra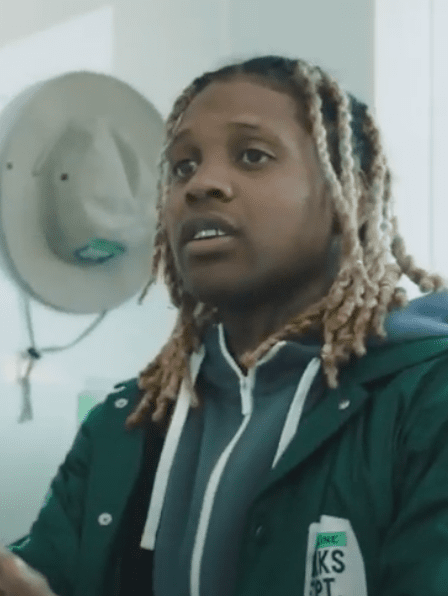 photo source: commons.wikimedia.org
Lil Durk was born in 1992 and is now 30 years old. He is the lead member and founder of the record label Only the Family.
This songwriter became known following the release of his 'Signed to the Streets' mixtape series. This got him a great deal with the American multinational record label Def Jam Records. Thanks to the contract, Lil Durk was able to release his two debut albums, Remember My Name, which came out in 2015, and Lil Durk 2X, released in 2018.
In 2020, Lil made his first appearance as a lead artist on the Billboard Hot 100. At the moment, Lil has published a total of six studio albums.
Concerning his private life, Lil Durk now has a total of six children. According to records, he was also engaged to his longtime girlfriend, India Royale, but the two seem to no longer be together.
Unfortunately, his brother, Dontay, was not the only member of the family who was brutally assassinated. In fact, in May 2014, Lil's cousin was killed. Some of Lil Durk's friends, unfortunately, had the same fate. Among these was his manager as well as his close friend King Von.
Durk is a Muslim and sometimes talks about his faith in his songs.
Did You Know?
Lil's real name is Durk Derrick Banks.
OTHER POSTS YOU MAY BE INTERESTED IN