Fiona Apple is a famous American singer and songwriter. She was born to singer Diane McAfee and Hollywood actor Brandon Maggart. Her parents met at work in the Broadway musical Applause and had two daughters, Fiona and Maude. Apart from her sister Maude, Fiona has five step-siblings from her father's previous wedding with Lu Jan.
If you want to know more about her family, this is the perfect article. Below you will find a list of Fiona Apple's siblings ranked oldest to youngest.
Unfortunately, we could not find the birth date for two of them, Jennifer and Julienne Maggart. We decided to add them to the top of our list.
7. Jennifer Maggart
Jennifer Maggart was born to painter, actor, and author Brandon Roscoe Buddy Maggart and Lu Jan Hudson. Jennifer likes to keep her life private.
---
6. Julienne Maggart
Julienne Maggart is one of Fiona's step brothers. Similarly to his sister Jennifer, Julienne doesn't like media attention.
---
5. Justine Maggart (January 12, 1960 – April 21, 1985)
Age at time of death: 25 years, 3 months
Birthplace: New York, USA
Profession (before death): Paralegal secretary
Justine Maggart was born on January 12, 1960, and unfortunately passed away on April 21, 1985. She died in a car accident in Norwalk, Fairfield County, Connecticut. At the time of her death, she was only 25 years old.
Did You Know?
Before passing away, Justine used to work as a paralegal secretary for GE Credit Corp.
---
4. Spencer Maggart (July 30, 1962 – present)
Current Age (as of January 2023): 60 years, 5 months, 13 days
Birthplace: Darien, Connecticut, USA
Profession: Director and actor
Spencer Maggart is one of Fiona's step-brothers. He was born on July 30, 1962, and is currently 60 years old.
Spencer works as a director and actor and has collaborated with his step-sister on many projects. For instance, he helped her produce the video Fiona Apple: Parenting Gift, which came out in 2005, and Fiona Apple: Extraordinary Machine, which was released in the same year.
Apart from the work with his step-sister, in 1997, Spencer worked in the production of the one-hour movie Things That Go Bump by director Rod Daniel.
---
3. Garett Maggart (May 24, 1969 – present)
Current Age (as of January 2023): 53 years, 7 months, 19 days
Birthplace: Darien, Connecticut, USA
Profession: Actor
Garett Maggart was born in May 1969 and is currently 53 years old. He works as an actor.
For instance, he appeared in The World According to Garp, a comedy-drama film released in 1982. Roughly 20 years later, he also participated in Demon Under Glass, a film directed by Jon Cunningham, which narrates the story of a vampire called Simon Molinar, who is captured by a government group called The Delphi Project.
In 2007, Garett also got a role in the movie Because I Said So, a romantic comedy film starring movie stars such as Diane Keaton, Mandy Moore, Lauren Graham, Piper Perabo, Tom Everett Scott, Gabriel Macht, and Stephen Collins. Unfortunately, the film was not praised by the critics, who considered it the worst movie of the year.
Garett also worked for several tv shows. One of these was Brothers, a sitcom, three produced a total of 115 episodes focusing on the life of three brothers. He also participated in Frasier, another sitcom of 11 seasons. The series was a spin-off of the sitcom Cheers and followed the story of a psychiatrist called Frasier Crane after returning to his hometown in Seattle.
From 1996 to 1999, Garett also started collaborating with the action crime drama series The Sentinel. In 2002, he also participated in the famous medical drama TV series ER; in 2004, he acted in Days of Our Lives.
Last but not least, in 2008, Garett took part in CSI Miami. The following year, he participated in Doc West, an Italian Western comedy film starring Terence Hill and Paul Sorvino.
---
2. Maude Maggart (February 24, 1975 – present)
Current Age (as of January 2023): 47 years, 10 months, 19 days
Birthplace: Manhattan, NYC, USA
Profession: Cabaret performer and singer
View this post on Instagram
Maude Maggart is Fiona Apple's youngest sibling, as she was born in 1975. Her parents are Brandon Maggart and Diane McAfee, and they gave her the name Amber, however, she decided to change it to Maude in her 20s to honor her paternal great-grandmother, Maude Apple.
Maude debuted in 2001 in Los Angeles, where her father lived. The critic Les Traub was positively surprised by her performance and wrote that she was "destined to become a major cabaret star."
Maude was described as a "strikingly beautiful and poised performer" and has been praised for her vast musical taste, from Irving Berlin to George Gershwin and Harold Arlen.
During her concerts, Maude often paid tribute to several popular singers, such as Annette Hanshaw, Alice Faye, and Helen Forrest. Her first album, Look For the Silver Lining, is a collection of songs from the 1920s, while her second one, With Sweet Despair, features different music styles.
Throughout her career, Maude has released seven albums and taken part in several cabaret shows, among which Shaking the Blues Away, Good Girl Bad Girl, and Everybody's Doin' It.
Maude has also been featured on The New York Times, National Public Radio, and Time Out New York. In 2005, she received the Backstage Ira Eaker Award and a Tony Award for Outstanding Achievement in Cabaret.
---
1. Fiona Apple (September 13, 1977 – present)
Current Age (as of January 2023): 45 years, 3 months, 30 days
Birthplace: NYC, New York, USA
Profession: Singer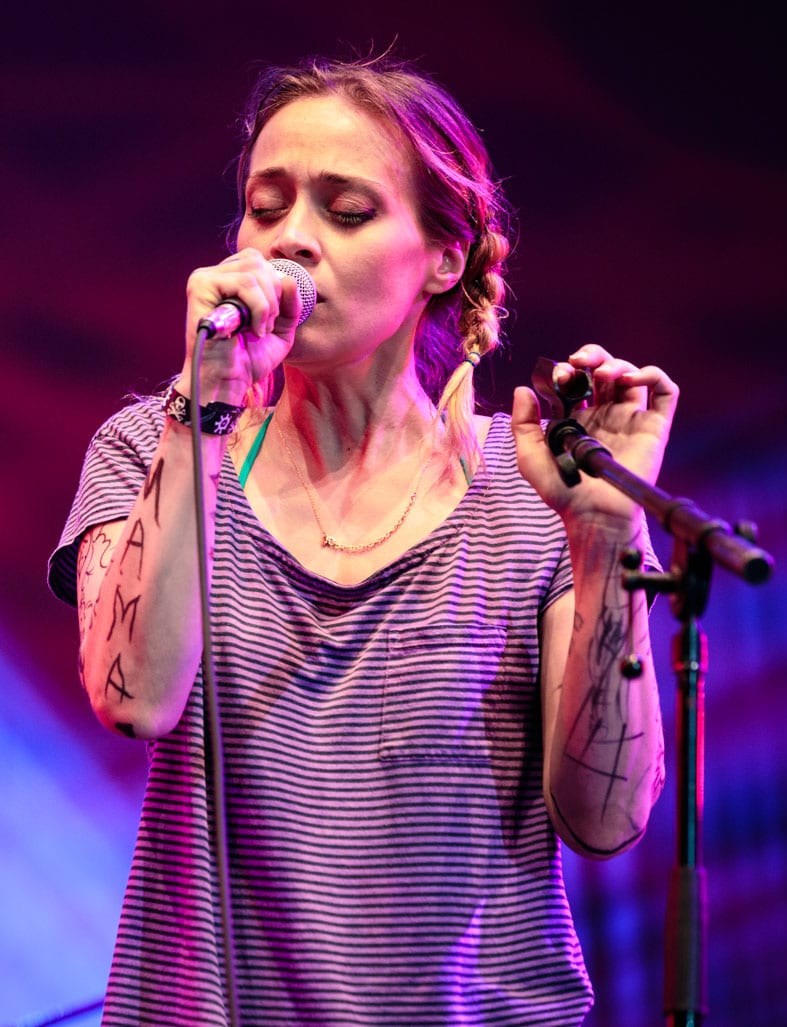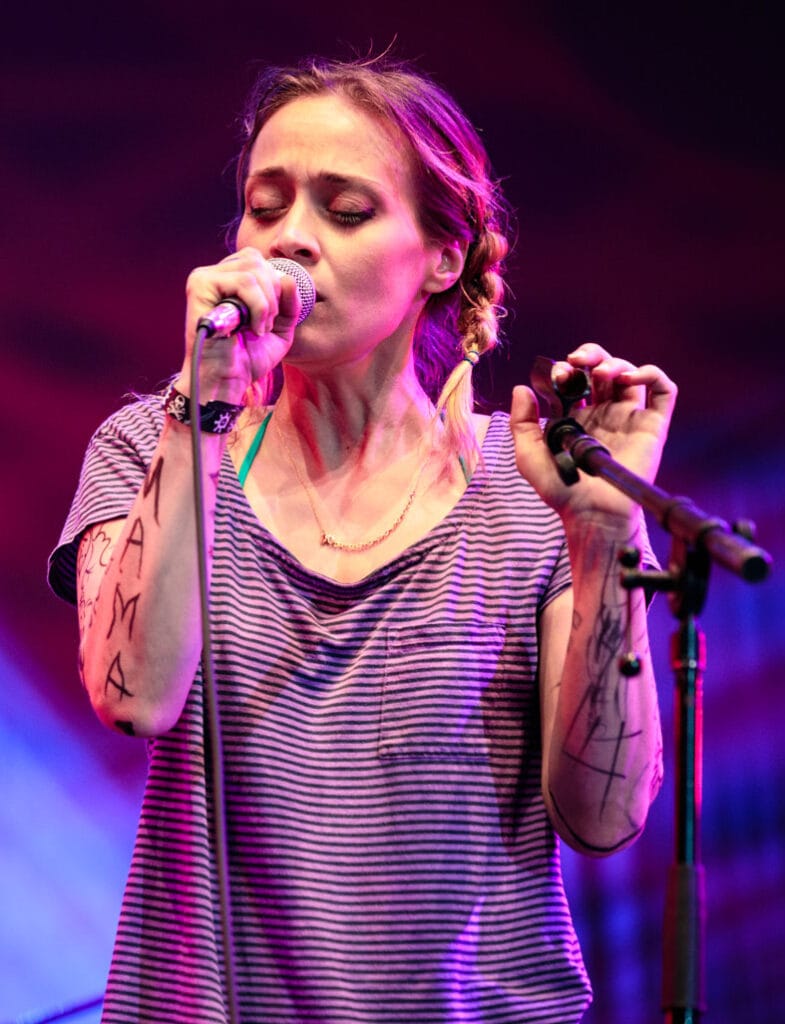 photo source: commons.wikimedia.org
Fiona Apple is the youngest member of her family.
Fiona is a famous singer and songwriter and has released five albums from 1996 to 2020. These have reached the top 20 in the U.S. Billboard 200 chart.
Fiona was born in NYC and was raised between her mother's home in New York and her father's in Los Angeles. She started to take piano lessons when she was very young and began to compose her music at the age of eight.
Fiona was exposed to the music of artists such as Billie Holiday and Ella Fitzgerald from a very early age, and these soon became some of her major influences.
Her first album was released in 1996 and was titled Tidal. This contained songs composed by Fiona when she was only 15 years old. Her second album, When the Pawn…, became certified Platinum.
Fiona kept producing music throughout the 2000s and 2010s. Her third album, Extraordinary Machine, came out in 2005, after which she took a seven-year break. In 2012 Fiona released a fourth album titled The Idler Wheel, and two years ago, in 2020, she published her last creation, Fetch the Bolt Cutters.
Fiona is also an active philanthropist. In 2019 she promised to donate two years' worth of earnings from her song 'Criminal' to the While They Wait for the fund. This fund helps refugees with basic necessities, from immigration fees to legal services.
In 2020, it was also revealed that the famous singer donated $90,000 to help 15 families. Since 2021, Fiona has also served as a volunteer for the organization Courtwatch PG.
Did You Know?
Throughout her career, Fiona Apple has won several awards, including two MTV Video Music Awards, three Grammys, and a Billboard Music Award.
OTHER POSTS YOU MAY BE INTERESTED IN