The last name Cyrus is synonymous with music royalty. Talent, controversy, rumors, and intrigue have been attached to that name ever since Miley stepped out of the confines of the squeaky clean image Disney enshrouds their stars.
Perhaps it was inevitable since a talent like Miley Cyrus isn't meant to be distilled to a few hit songs for a family-friendly television show. Like many Disney stars, the individual eventually has to shine through. And to do it, it needs to be with their own identity.
For anyone following her career, then you know she became the consummate pro at cultivating a persona that can both seduce and repel. She's picked up a thing or two from her father, Billy Ray. Typically for celebrities with large families, not much is known about the siblings.
However, a few from the Cyrus clan have managed to forge careers that are worth a mention as they've successfully stepped out of their sister's overwhelming shadow while still maintaining that cherished family bond.
Let's take a look at the six that make up this electric bunch and rank the Cyrus siblings from oldest to youngest!
6. Brandi Cyrus (May 26, 1987 – Present)
Born: Nashville, Tennessee
Occupation: Actress, DJ
Zodiac Sign: Aries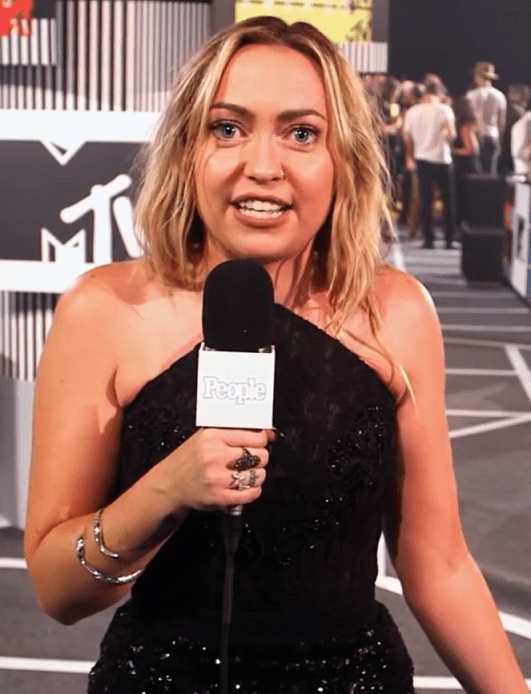 photo source: Wikimedia Commons
Brandi Cyrus is the multi-talented eldest sibling of the Cyrus bunch. She is an actress who's appeared in shows many of us kids in the early 2000s grew up with, like Zoey 101, Hannah Montana, and What's Up. On top of her stint as an actress, she was bitten by the music bug. That means you might also find her DJ'ing!
She was the former co-host of Cyrus vs. Cyrus: Design and Conquer on the Bravo network and a former host for the Your Favorite Thing podcast.
Did You Know?
Brandi knows her way around a guitar and was part of the pop duo Frank + Derol, signed to Interscope records. As of 2022, she currently sports over 1 million followers on Instagram.
---
5. Trace Cyrus (February 24, 1989 – Present)
Born: Ashland, Kentucky
Occupation: Musician
Zodiac Sign: Pisces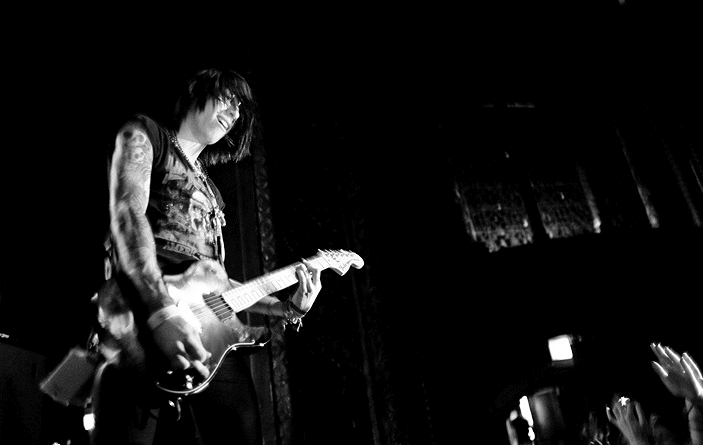 photo source: Wikimedia Commons
Trace Cyrus might be hard to recognize now, but if we take a moment to reminisce and look back at some of the bands and songs that shaped our core high school memories, one of those bands that might come to mind would be Metro Station.
Trace was the backing vocalist and guitarist with that unmistakable, era-appropriate emo hairdo many of us wish we never tried. Trace spent his formative high school years performing with Billy Ray, absorbing the ins and outs of the industry.
Did You Know?
Billy Ray is not Trace's biological father. However, when his mother married Billy, he was legally adopted. His original name, Neil Helson, was changed to the one we all know now.
---
4. Christopher Cody (April 8, 1992 – Present)
Born: U.S
Occupation: Attorney
Zodiac Sign: Aries
Christopher Cody is Billy Ray's son and half-brother to the rest of the Cyrus family. Not much is known about Christopher, as he lives a modest life as a Litigation Associate after graduating from the University of Texas School of Law in 2017. He was previously a judicial law clerk in the Southern District of Texas.
It's a far cry from the life of his celebrity siblings, but Christopher Cody has achieved success in his field of academia. From what we do know, he prefers his quiet lifestyle away from any unwanted attention.
Did You Know?
Christopher Cody isn't particularly close with the rest of his family. Though their relationship is amicable, he does mention: "I'm on good terms but I don't have a relationship with them really."
---
3. Miley Cyrus (November 23, 1992 – Present)
Born: Franklin, Tennessee
Occupation: Singer, Songwriter, Actress
Zodiac Sign: Sagittarius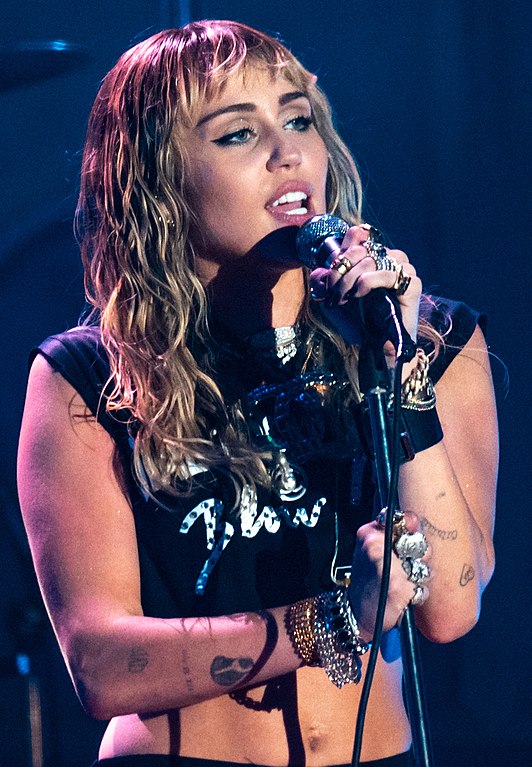 photo source: Wikimedia Commons
Miley Cyrus is the definite breadwinner and most recognizable face in the entire family. The singing, songwriting, and acting extraordinaire is a true multi-talented superstar who's been able to traverse genres and styles pretty well in her career.
Miley's made hit records in experimental, pop, rock, country pop, and even hip-hop. Long gone are the days when she was the adorable Disney star in Hannah Montana.
At only 29-years-old as of August 2022, Miley's been named MTV's Best Artist of 2013, made it on Billboard's Greatest of All Time Artists Chart for 2019, and received acclaim for her acting chops on the Netflix series Black Mirror.
She isn't without her controversial moments and her fair share of faux pas, but overall, Miley stands out as a representation of someone who was able to escape the worst of the pitfalls that come with child superstardom.
Miley's influence extends beyond music. She's been involved in philanthropic missions since the start of her career and contributed to charity singles like "We Are the World 25 for Haiti" and is a frequent donator to the City of Hope National Medical Center in California.
Did You Know?
Miley Cyrus is the founder of the Happy Hippie Foundation — an organization dedicated to fight the injustices that plague homeless and at risk youth, LGBTQ peoples, and any other vulnerable demographic. The organization has been vital to the rehabilitation of so many homeless in Los Angeles and helped over 25,000 people who identify as LGBTQ.
---
2. Braison Cyrus (May 9, 1994 – Present)
Born: Nashville, Tennessee
Occupation: Musician
Zodiac Sign: Taurus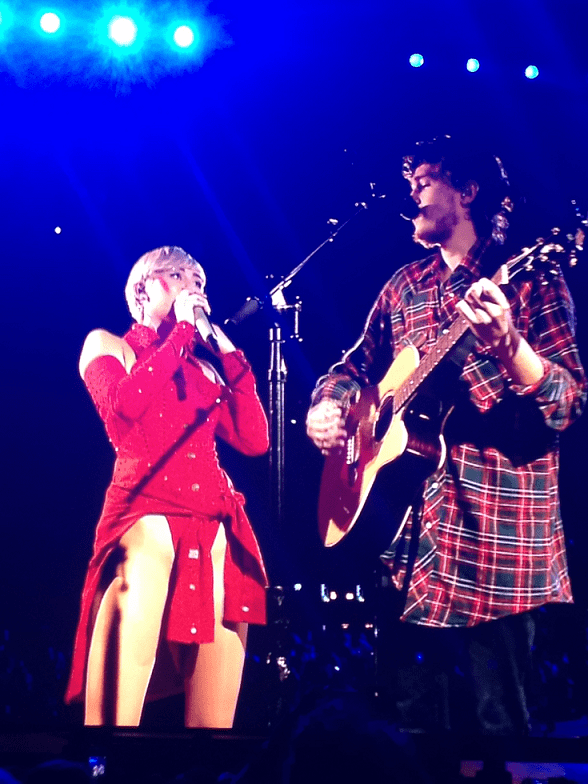 photo source: Wikimedia Commons
Braison Cyrus is an actor, composer, and musician known for his role as Jacob Lackey in Heels.
He married Stella McBride on November 3, 2019. Together, they have a son named Bear Chance Cyrus, born on June 8, 2021.
Did You Know?
Braison is a self-described "Nashville Noise Maker" and a "Part-Time Cranberry Farmer," but we're not sure how serious he takes his cranberry farming career. At least as far as hobbies go, there aren't much better! He has over 430k followers on Instagram.
---
1. Noah Cyrus (January 8, 2000 – Present)
Born: Nashville, Tennessee
Occupation: Singer, Songwriter, Actress
Zodiac Sign: Capricorn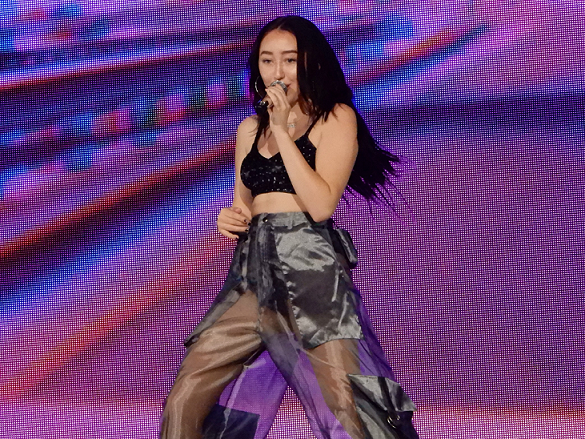 photo source: Wikimedia Commons
Noah Cyrus is the youngest of the Cyrus siblings!
Noah is an American singing, songwriting, and acting triple threat, just like her older sister, Miley. Coincidentally, she bears the most resemblance to her as well! Noah has achieved her success in the industry through breakout performances as an artist, releasing her debut single in 2016 titled "Make Me (Cry)."
One year later, Noah was named in TIME Magazine's 30 Most Influential Teens in 2018.
Noah burst onto the scene with her distinct style, earning her a nomination for Best New Artist at the 63rd Annual Grammy Awards. Noah has been open about her mental health struggles in hopes she can reach and help someone else who might be struggling with the same issues of anxiety, depression, and panic attacks.
Her music reflects those challenges. Like her sister, she is active in charitable giving, and in 2019 after the release of her single "Lonely," she collaborated with the Crystal Campaign and released a merchandise collection called The Lonely Collection, inspired by a song from her EP, "The End of Everything." All funds were given to The Jed Foundation.
Did You Know?
Noah Cyrus was destined for a career in the entertainment industry. Even at two, she began her acting career, playing Gracie Herbert on a television show called Doc. In 2009, she made a small appearance as a backup dancer in Hannah Montana: The Movie. For any anime fans, you may know that in the same year, she voiced the main character in the anime feature film – Ponyo.
OTHER POSTS YOU MAY BE INTERESTED IN