The title of Master Chief in the Navy is often abbreviated as MCPON. It was originally registered as Senior Enlisted Advisor in January, 1967, but three months later, the name was changed to MCPON. In 1971, the individual rating was changed to an inverted star.
The rank is also non-commissioned, meaning it is earned through promotion. In other words, an officer has to prove that they are capable of delivering if appointed. It's no wonder there hasn't been an overly young MCPON in the US. In fact, the Navy has yet to see an under-44 officer serve in this prestigious office…with one six-year-old exception!
Stay with us – we're about to explore the eight youngest master chiefs in the Navy.
8. Michael D. Stevens
Age: 47 years 11 months
Born: 10.10.1964
Birthplace: Hamilton, MT, USA
Years Active: 28.09.2012 to 02.09.2016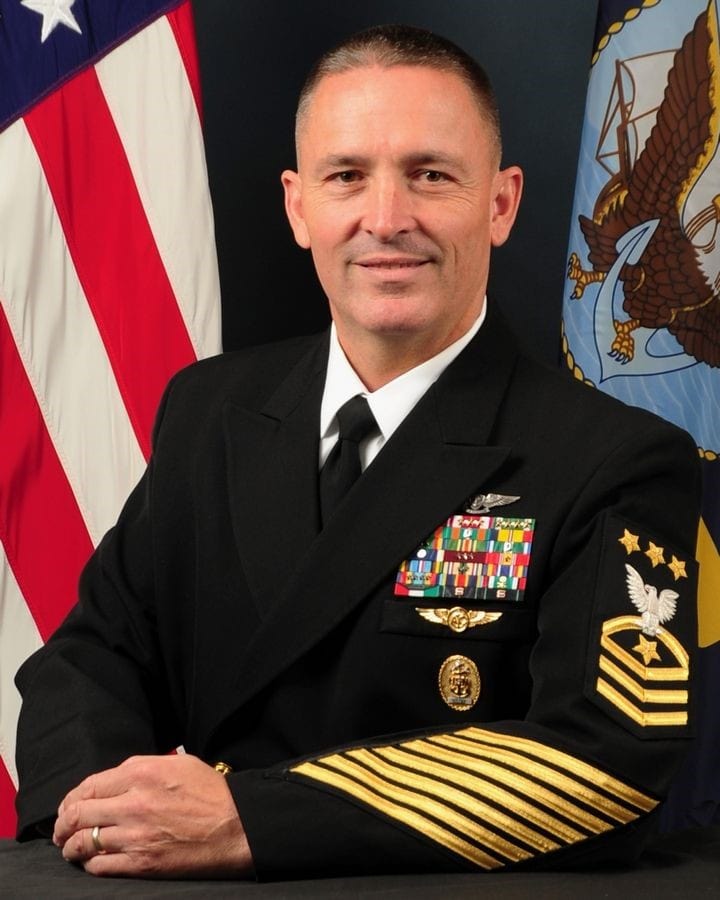 photo source: dailyherald.com
Michael D. Stevens was the 13th Master Chief in the U.S. Navy. His tenure was marked with remarkable changes. For instance, he banned alcohol use among Navy chiefs and first-class petty officers, including during social events. Profanity was also outlawed. Overall, misconduct in the Navy has been diminished, thanks to Michael D. Steven's strategies.
Stevens grew up in Montana. He underwent basic training in San Diego immediately after graduating from Arlee High School, after which he joined the Navy. His first assignment was VQ-2 Rota in Spain.
The ex-MCPON would work in different capacities until 2002, when he was promoted to Master Chief Petty Officer. His impressive performance resulted in his selection as the 13th Master Chief Petty officer of the U.S. Navy. The year was 2011. Steve was 47 years old, and the youngest ever MCPON at the time in the history of the American Navy.
Did You Know?
Michael D. Stevens is single, and details about his dating life remain extremely private.
---
7. John D. Whittet
Age: 46 years 7 months
Born: 02.09.1925
Birthplace: Providence, RI
Years Active: 01.04.1971 to 25.09.1975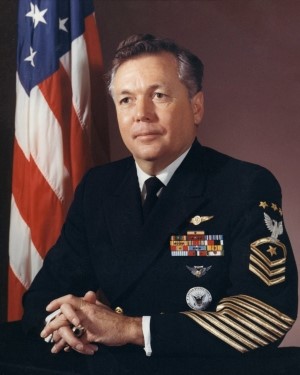 photo source: history.navy.mil
Before he was appointed Master Chief of the Navy, Whittet had already served for 28 years. He was born and raised in the state of Rhode Island, but left home at 17 to pursue his love for the army. Young Whittet would train for a year before being deployed to Guam alongside Torpedo Squadron 38.
On his 42nd birthday, Whittet was appointed as Aviation Master Chief (AFCM). During that time, his commander recommended him for the position of MCPON. Although he was transferred to Norfolk, he was among the four finalists summoned to Washington. Five months later, Whittet became the 2nd and youngest ever MCPON.
John D. Whittet died following a diving accident in the Colorado River on May 7, 1989, marking the end of the officer's four-year-long tenure. News of his death spread quickly, since Whittet's deep love for his work was well known.
Did You Know?
Whittet's time in the navy was tumultuous. He not only fought during WW2, but participated in the Vietnam and Korean wars.
---
6. Billy C. Sanders
Age: 46 years 4 months
Born: 21.07.1936
Birthplace: Montgomery, AL
Years Active: 01.10.1982 to 04.10.1986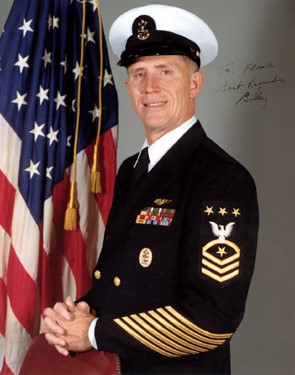 photo source: frankdeangelis.com
Like his predecessors, Billy C. Sanders loved his job. "Joining the Navy was the best decision I ever made," Sanders said, after resuming service and advancing to Master Chief Avionics Technician.
The ambitious young Sanders joined the Air Force shortly after completing high school. He was discharged three years later, in 1957. At that time, Sanders opted to advance his education, and enrolled at Huntingdon College in Montgomery, Alabama, in 1957. He then attended Aviation Electronics Technician "A" School, graduated, and worked as a crewman on a C-121.
Sanders would have been the 4th MCPON, since he was among the six officers who'd made it to the finals. However, Thomas B. Hayward, the then-Chief of Naval Operations, appointed Thomas S. Crow.
Crow originally advised Sanders to apply for the position, but he declined. However, Sander's commanding officer appointed him, and he went on to become the 5th MCPON and the youngest ever at that time in U.S. history.
Did You Know?
Billy Sanders' participation in the Vietnam War earned him international recognition, and he was awarded with an Air Medal and a Gold Star.
---
5. Delbert D. Black
Age: 46 years 6 months
Born: 11.07.1922
Birthplace: Love County, OK
Years Active: 13.01.1967 to 01.04.1971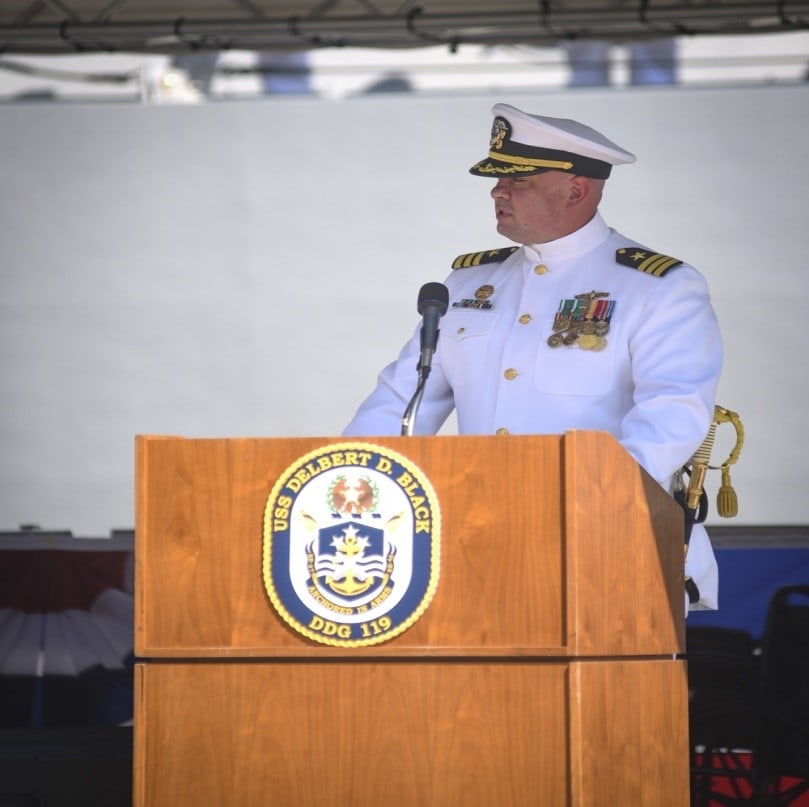 photo source: dvidshub.net
Upon meeting Master Chief Delbert Black for the first time, former CNO Admiral Thomas M. Moorer said, "I was impressed by our first meeting. It was clear to me that here was a man that radiated leadership and self-confidence, but I was still not sure that he was completely aware of the job he faced…"
Nonetheless, Delbert Black served as the first Master Chief Petty Officer of the U.S. Navy. He was 46 years old at the time, and he diligently served for four years before retiring. Before his appointment, Delbert Defrece Black was a senior sailor in the U.S. Navy.
Black was born and raised in Oklahoma. Soon after graduating from high school, he enlisted in the Navy and trained in San Diego. He was 22 years old at the time.
Did You Know?
Black's wife, Irma Black, was instrumental in his being appointed as the first MCPON. While undergoing an appendectomy treatment, Black heard that the Navy intended to hire a Senior Enlisted Advisor (a position that evolved to MCPON). When he called Irma to ask about it, she told him that she believed in him; sure enough, he was appointed.
---
4. John Hagan
Age: 46 years 3 months
Born: 20.05.1946
Birthplace: Luton, United Kingdom
Years Active: 28.07.1992 to 27.03.1998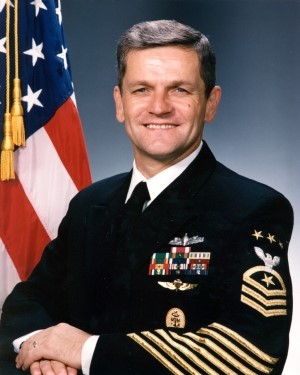 photo source: history.navy.mil
John Hagan was born in Luton, England, and would go on to follow in the footsteps of his mother and father, who both worked in the army. His British mother served in the British Auxiliary Territorial Force, while his American father served in the U.S. Air Force Army.
Shortly after completing his high school career, Hagan enlisted in the U.S. Army, and started his basic training at the San Diego Recruit Training Center. The year was 1964, and Hagan was 18 years old.
John Hagan undertook various assignments inside and outside of the U.S. However, he was appointed as the 8th MCPON in 1992 while working as the Commander Master Chief in Mayport, Florida. Hagan was then 46 years old. Since his predecessors had been older than he, Hagan became the youngest MCPON in the history of the U.S. Navy at that time.
Did You Know?
Retired MCPON Hagan is married to Cathy Hagan, and is also one of the advisors at Veterans Direct.
---
3. Joe R Campa Jr.
Age: 45 years
Born: 24.06.1961
Birthplace: Lynwood, CA
Years Active: 1980 to 2009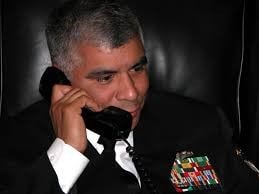 photo source: commons.wikimedia.org
Joe R. Campa was inspired by his uncle and father. Both were servicemen during the Korean and Vietnam Wars. However, he wasn't sure he wanted to serve in the Navy until a recruiter told them interesting stories about his assignments, which sold Campa on enlisting.
It wasn't uncommon to find sailors without a high school certificate. Campa was no exemption. The MCPON was only 18 when he enlisted for service in June, 1980. He undertook his Recruit as well as Hospital Corpsman training at San Diego.
Afterward, the MCPON took many courses that led him to acquire a Bachelor of Science degree. He also enrolled for a Master's of Science and Strategic Studies, which he completed successfully. Joe served in different capacities inside and outside the U.S.
Campa was working as the Command Master Chief in Guatemala when his promotion came calling in July, 2006. He was 45 years old.
Did You Know?
Campa is not only one of the youngest MCPON, but also the first Hispanic-American to occupy that office.
---
2. Duane R. Bushey
Age: 44 years 4 months
Born: 03.03.1944
Birthplace: Lebanon, NH
Years Active: 09.09.1988 to 28.07.1992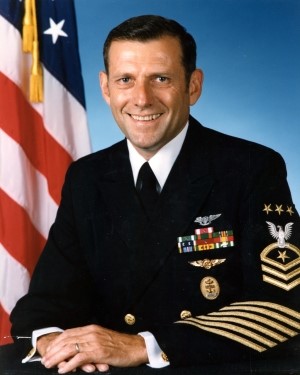 photo source: history.navy.mil
Legend has it that Duane never studied at home; however, he made good enough grades to merit entry into any "A" school in the Navy. Nonetheless, his poor performance in math hindered him from becoming an aviation electronics technician.
"You're too dumb to be an aviation electronics technician," was the response he received from his burly classifier. Undeterred by his decision, Duane stood his ground – and took supplementary math lessons to catch up with the rest!
Duane served in different capacities. His last was Command Master Chief in 1980 before being selected to become the 7th MCPON in the Navy.
Did You Know?
Aside from working for the state, Duane loved farming, fishing, and driving his 18-wheeler in his free time.
---
1. Diego Enrique Santiago
Age: 6 years
Born: 2000
Birthplace: 2006 (Lung Cancer)
Years Active: 02.06.2006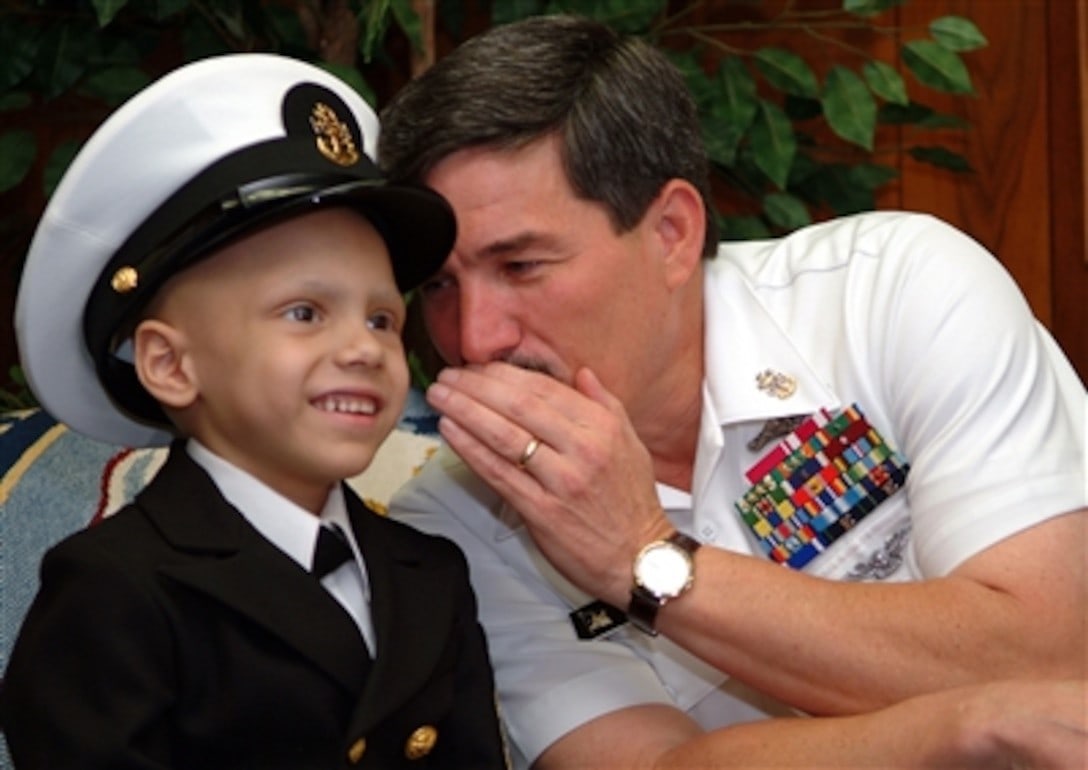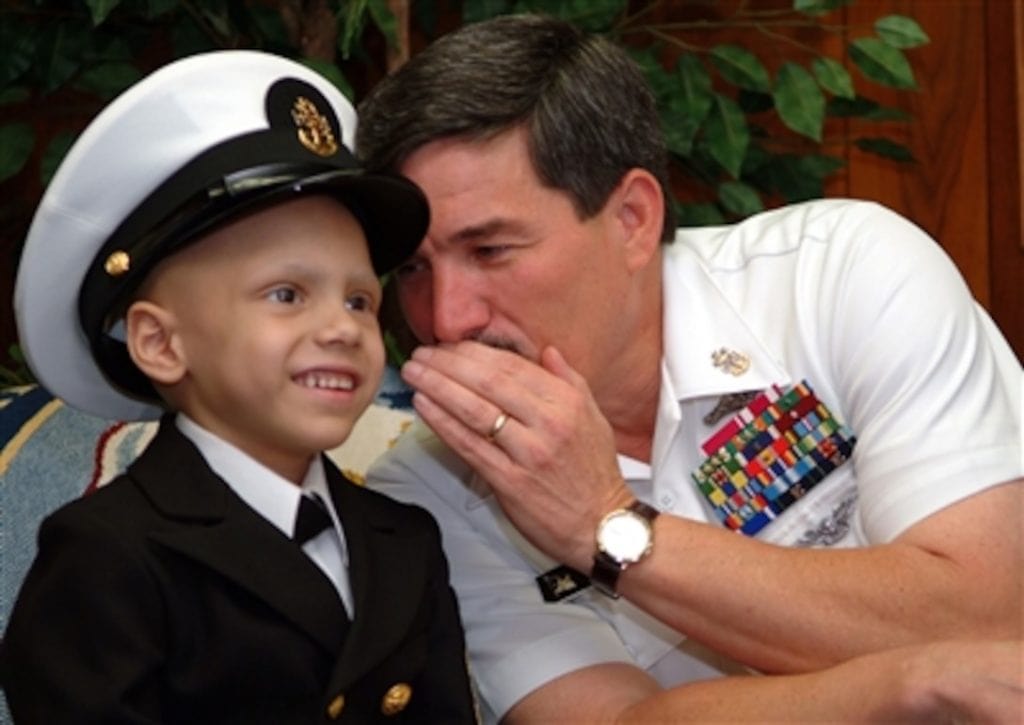 photo source: defense.gov
The youngest Master Chief Petty Officer in the Navy is Diego Enrique Santiago, aged 6.
Santiago's pinning ceremony took place on June 2, 2006, at the Arlington Navy Annex. Like other pinning events, the sitting MCPON Terry D. Scott approved the ceremony.
Sadly, little Enrique had lung cancer. His doctors had given him three weeks to live since the disease took a toll on him. His dream was to become a Navy Chief someday. Though it seemed a near impossibility, his father's friend heard about Enrique's fight with cancer and his passion for the Navy, and decided to put a smile on the little army man by helping him achieve his dream.
Although MCPON Diego Enrique Santiago passed on soon after his appointment, he left behind a legacy—the youngest Master Chief Petty Officer in the Navy. Enrique was just six years old at the time of his appointment.
Did You Know?
Enrique's dream to be in a Navy officer stemmed from his desire to imitate his father, HMC Jesus Santiago, who was enlisted.