The Hemsworth brothers have made waves in the movie industry in the last decade, securing the family's place in the Hollywood hierarchy as a dynamic acting powerhouse. Thanks to roles like Thor, one of Marvel comics' mightiest heroes, played by Chris Hemsworth, and Liam Hemsworth flooding the front pages of gossip magazines as Miley Cyrus's long-time boyfriend, the Hemsworth family is a fixture in popular culture.
It's not often you find a family trio of charismatic, talented Australian kids with leading-men looks. When you do, you better get them an agent! The native pride of Australia were born in Melbourne, Victoria, to parents Leonie and Craig. The picture-perfect and star-studded family we see today was a far cry from their humble beginnings. Between Luke, Liam, and Chris, growing up in the Hemsworth house was as chaotic as you could imagine a house full of testosterone-crazed boys would be. At times, the brotherly aggression would reach such extremes that they would need to be separated while their parents were away on holidays.
Today presents a new chapter in the wholesome history of the Aussie ensemble. The days of family bullying are long gone, or at least channeled more subtly. But one thing that we can be sure doesn't change is the role of age and how it affects family power dynamic.
So, let us take a look at the youngest of the Hemsworth brothers!
3. Luke Hemsworth
Age: 41
Born: 11/05/1980
Hometown: Melbourne, Victoria, Australia
Notable Role: Ashley Stubbs in HBO's Westworld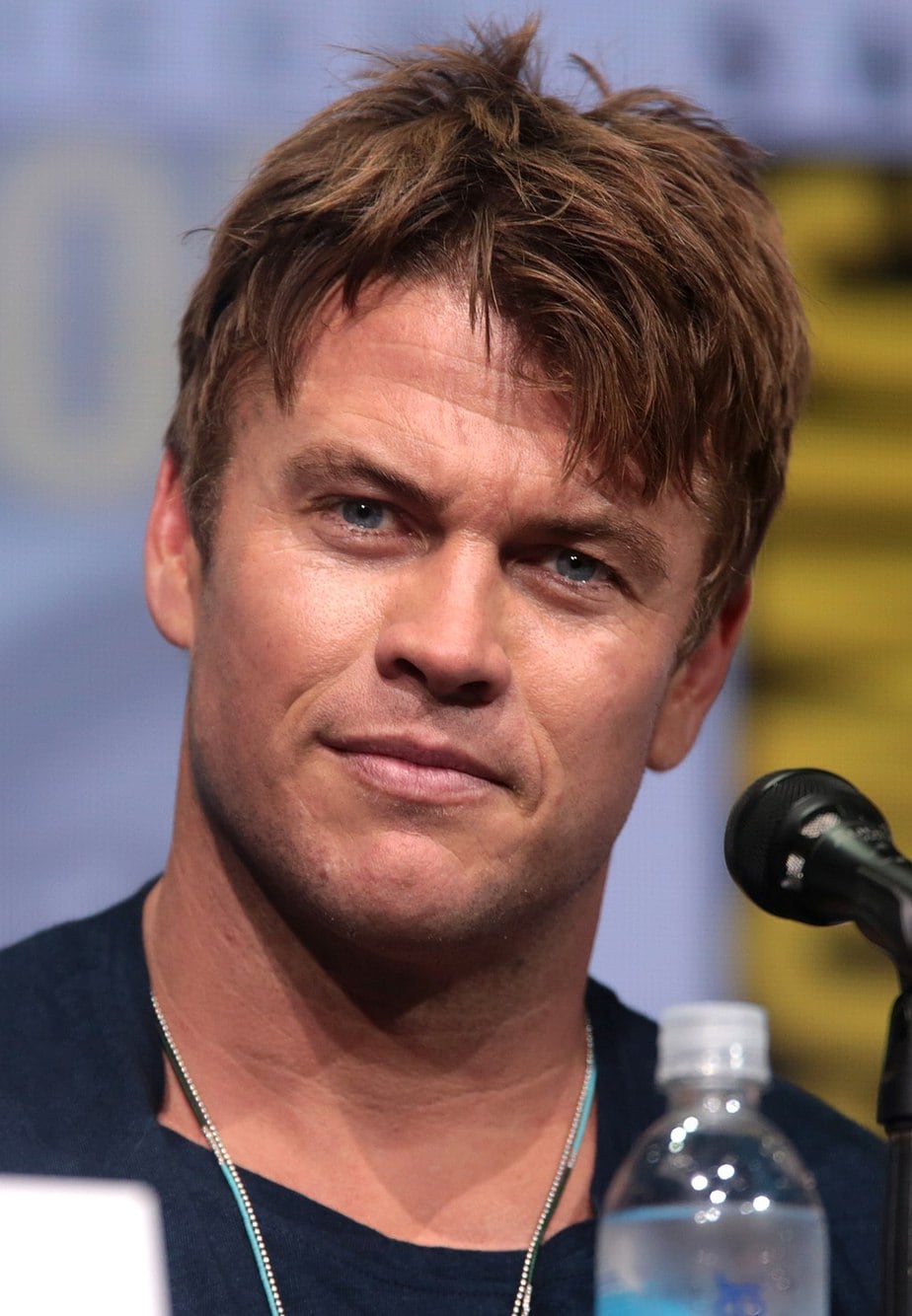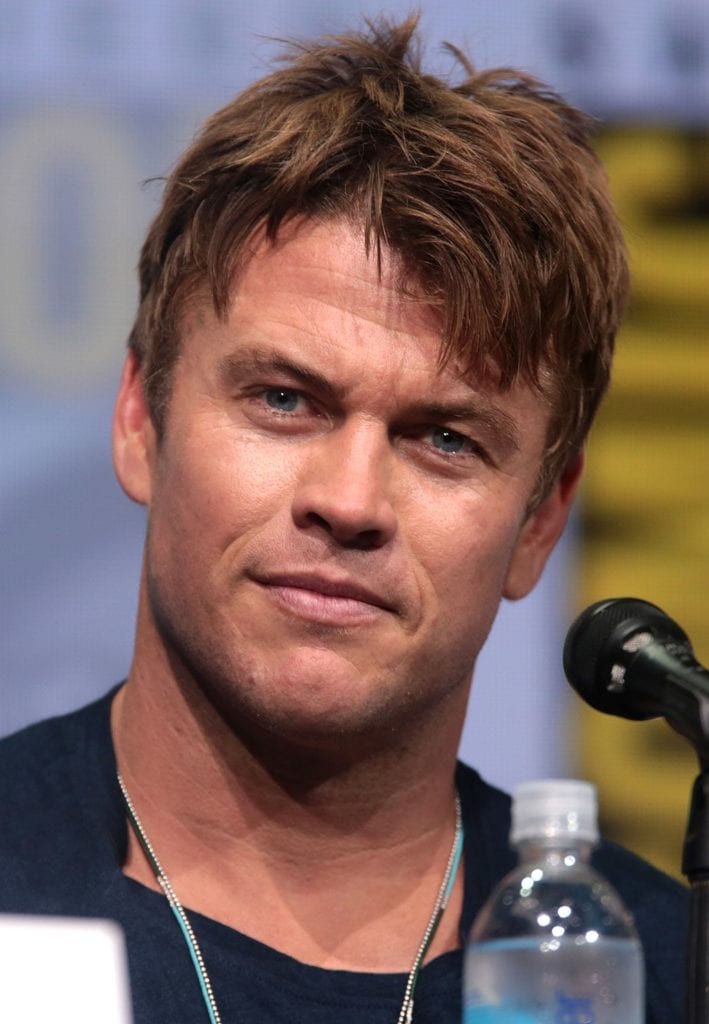 photo source: commons.wikimedia.org
Luke Hemsworth is the first son of Leonie and Craig Hemsworth. As such, this probably grants him the head seat at the dinner table come Thanksgiving. Though Luke has flown under the radar relative to his two brothers' very public lives, he has established his name in Hollywood and carved out a career that deserves recognition.
He began his career in 2001 after being classically trained at the National Institute of Dramatic Art. A common thread we see between some of the biggest box office draws in Hollywood today are their beginnings in the world of soap opera dramas. From the outside looking in, it seems like the perfect sandbox to sharpen an actor's skills and to exercise the creative curiosity of a new graduate. This held true for Luke, with his first gig coming in the popular Australian soap opera Neighbours, where he played Nathan Tyson. Since his debut, he's had a career of steady work, which in his profession is rare with the influx of talent breaking into Hollywood.
Did You Know?
In 2018, Luke Hemsworth was chosen as the face of Tourism Australia, following his brothers, Chris and Liam! He appeared in a popular Dundee ad, which is an homage to the 1986 action comedy film Crocodile Dundee. Since that movie's release in 1986, it's become the de facto mascot of Australia, not unlike how James Bond is to the United Kingdom. With the film becoming a worldwide phenomenon and extending its influence to general audiences in America, tourism revenue and outreach have soared to new heights with Luke accepting the mantle as the face of its $36 million push to visit the land down under.
---
2. Chris Hemsworth
Age: 38
Born: 08/11/1983
Hometown: Melbourne, Victoria, Australia
Notable Role: Thor in Marvel's Avengers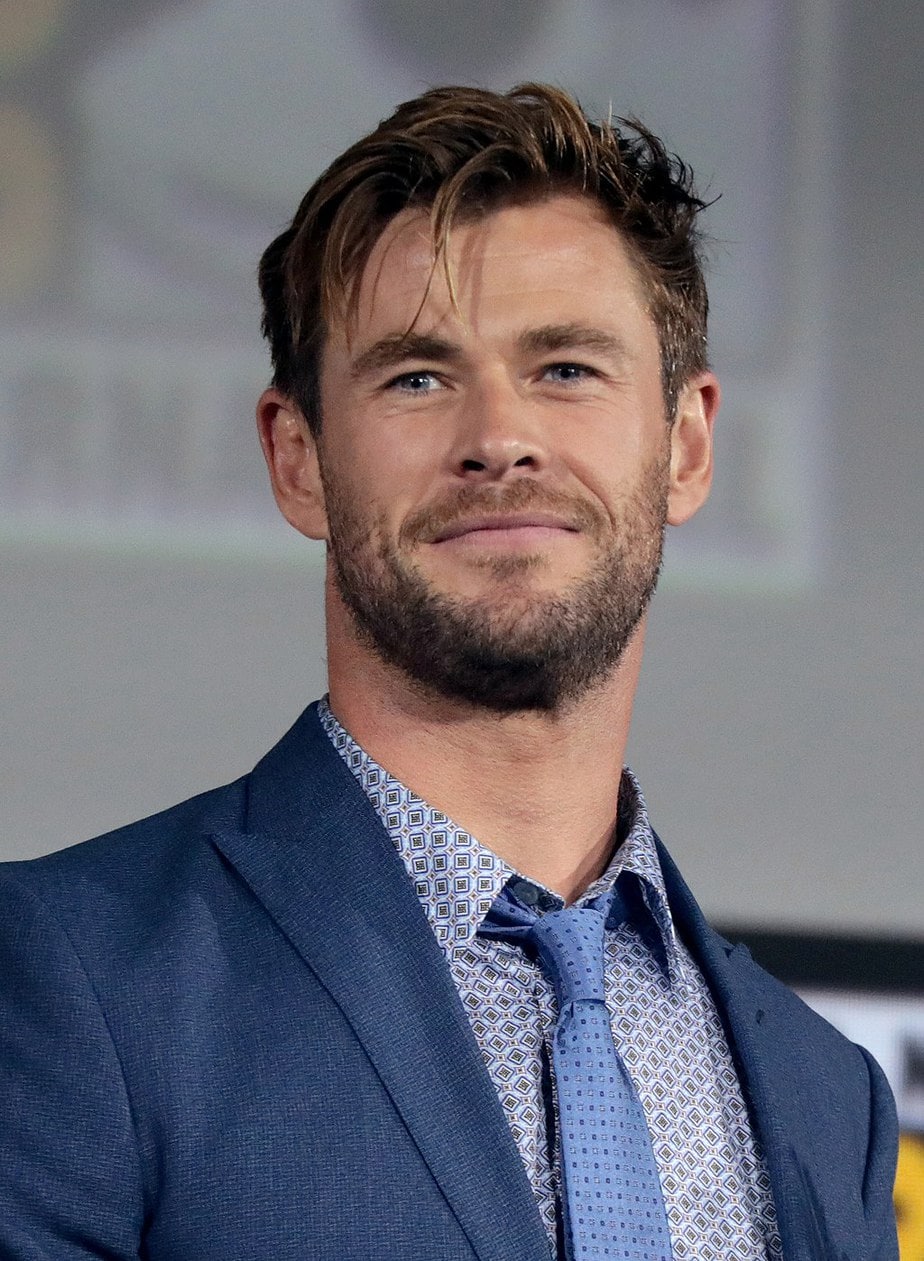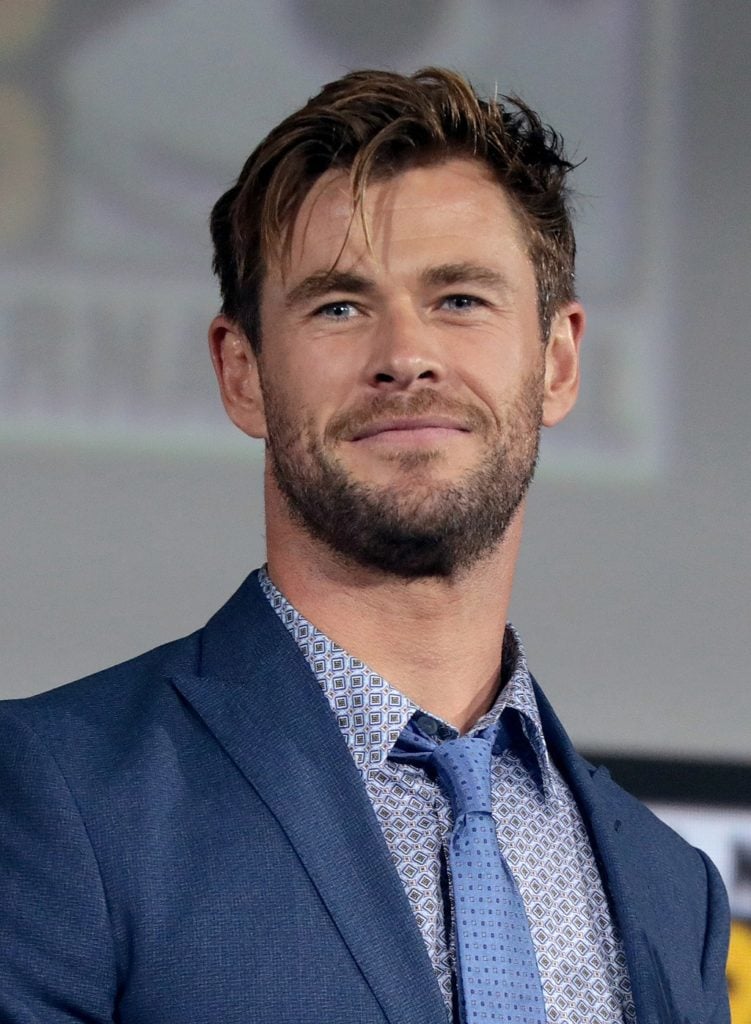 photo source: commons.wikimedia.org
Chris Hemsworth may be the middle child, but unless you've been living under a rock, then it's clear to see he hasn't suffered from the black sheep stereotypes and misfortunes. Thanks to his recurring role as The God of Thunder in his solo movies and team-ups with the mightiest heroes of the galaxy, he's become one of the highest-paid actors in the industry. His first film in the Marvel franchise came in 2011, and with each movie, he's become more of a box office draw, endearing himself into the hearts of millions of fans worldwide.
Chris has been featured in Forbes' World's Highest-Paid Actors in 2014, 2015, and 2018. On top of his career success, he's shown his skill for business, releasing his workout plans in his fitness app, Centr. So, if you've ever had any interest in achieving that superhero physique, he lays it all out for you with his no-nonsense, no-frills, nutrition, and fitness advice. Combine his two worlds of acting and business, and you have an individual that kept his promise to his parents, making sure they would never have to deal with the financial hardships they all suffered from as kids.
He even told W Magazine in 2017, "We grew up with very little money, and that kind of frustrated me as a kid listening to my parents talk about bills every week and sort of seeing the sort of weight that put on them. I thought that's it. I'm gonna make money and pay off their house." Chris is happily married to Spanish model and actress Elsa Pataky, whom he began seeing in 2010. Married that same year, they now have twin sons and a daughter.
Did You Know?
Remember how we mentioned Crocodile Dundee? Well, in a stroke of convenient, divine coincidence, Rod Ansell (the man which the film is based on) is the Hemsworth brothers' uncle by marriage. The film, the tourism ads, and the positive efforts to progress Australian representation seem to be a family business!
---
1. Liam Hemsworth
Age: 31
Born: 01/13/1990
Hometown: Melbourne, Victoria, Australia
Notable Role: Gale Hawthorne in The Hunger Games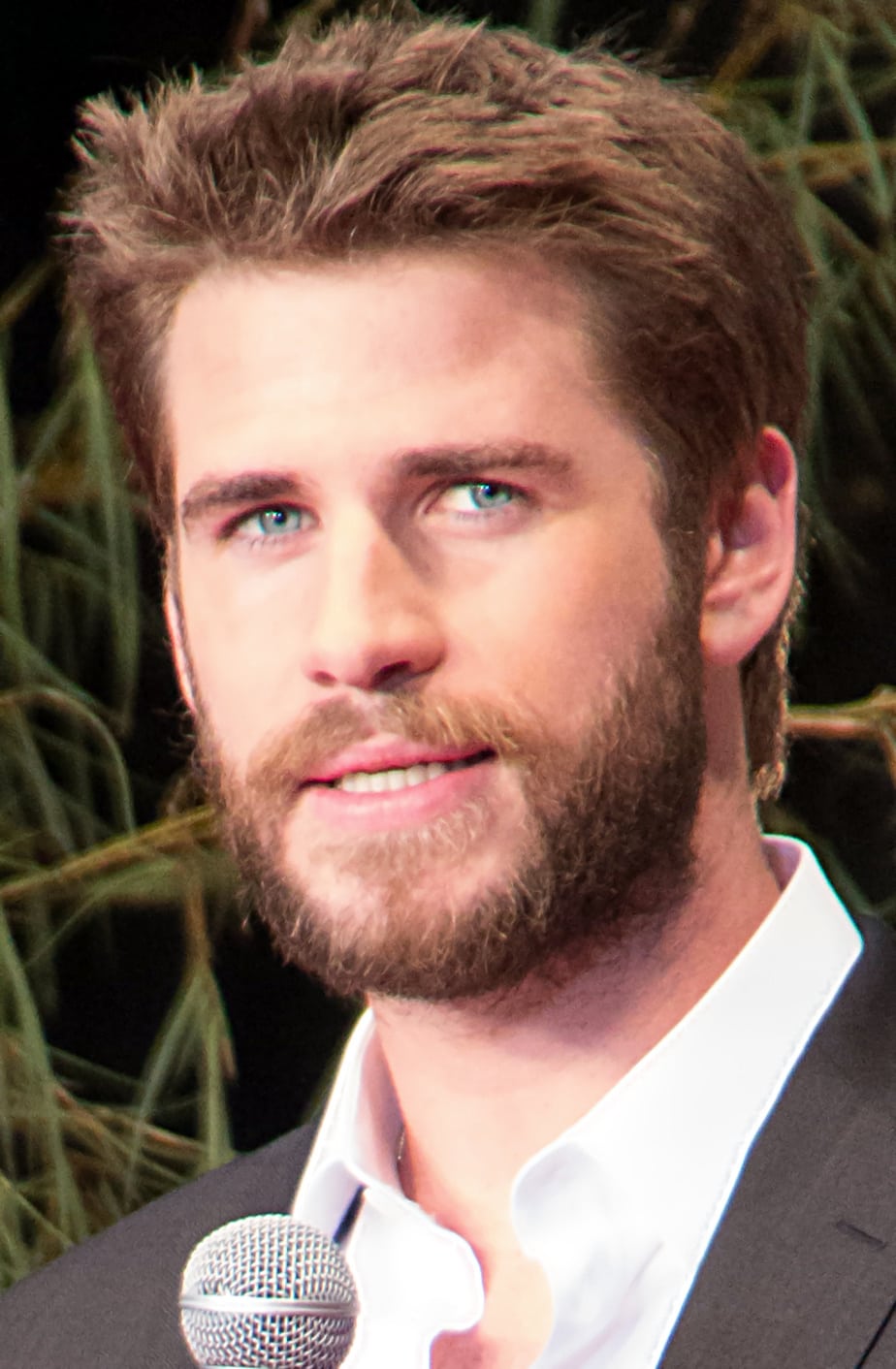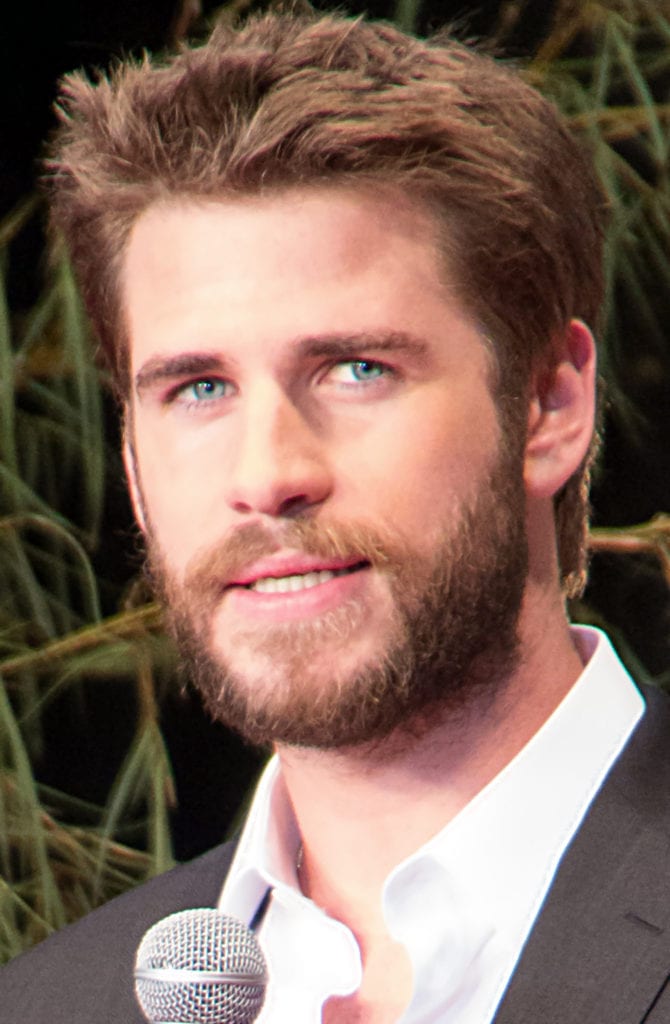 photo source: commons.wikimedia.org
Liam Hemsworth is the youngest brother in the Hemsworth crew!
And like almost any family where you hold the gift and the curse of being the baby in the group, you're never immune from brotherly punishment. Don't let the celebrity mystique fool you into thinking that those dynamics ever change or that you can't relate. In their early days down under, Liam was used as unwilling BB gun target practice for Luke and Chris. "We made Liam put a motorbike helmet on, and a couple of jumpers and some gloves, and we said 'run,' and we had to hunt him around the house," Chris once told the Herald Sun.
Liam, like his brothers, had a role in the soap opera Neighbours, before kickstarting his career in America. It wasn't until high school that he considered joining the family business when he took a liking to the school theater productions. Beforehand, he took a page out of Harrison Ford's playbook, working in construction and laying floors for six months. Liam has had a modest career, but fans might know him primarily as the arm candy to pop star Miley Cyrus. The two have had a tumultuous relationship as an on-again, off-again couple, but that's nothing new in this business. As unfortunate as it is, the drama they generate is cannon fodder for the press, and it attracts the kind of attention that keeps them relevant, whether it be for the right or the wrong reasons. After their marriage in December 2018, their separation was announced. Due to irreconcilable differences, their divorce was official in 2020.
Did You Know?
Liam held a few traditional jobs before delving into the world of the rich and famous, perfecting that struggling actor persona. He's worked at a bowling alley and a bakery. Coincidentally, in The Hunger Games series, he played the son of a baker as Gale Hawthorne. It's always a little easier when you have some real-world experience to draw from.
Could you imagine anyone other than Chris donning the cape and hammer as Thor? Neither can I. However, in a possible act of brotherly revenge for the BB gun trauma, Liam was on the shortlist to play the Asgardian. He ultimately lost to his brother, not due to a lack of talent, but because he was just too young to portray the grizzled, battle-hardened hero we've come to know.
OTHER POSTS YOU MAY BE INTERESTED IN