Sean Murray and his eight brothers and sisters have established themselves in the movie industry. For fans of the long-running TV drama NCIS, you'll recognize Sean as Special Agent Timothy McGee, which remains his most notable role.
Like his talented siblings, acting called to him at an early age as if it chose him instead of the other way around. As early as 11-years-old, he landed a modest role as an extra in a film called My Blue Heaven. His and his siblings' careers have continued to grow since then, so join us while we take a closer look at the lives and careers of Murray and his siblings while ranking them from oldest to youngest!
9. Chad Murray
Age (as of June 29, 2022): Unknown
Occupation: Actor
Known For: NCIS
Chad Murray is an actor who appeared in the first season of NCIS in an episode titled The Immortals. He took a small role as Seaman Russell MacDonald.
He is the son of Vivienne Bellisario and Craig Harland Murray.
Did You Know?
Chad transitioned from front of the camera to behind, working as an executive producer for NCIS and later moving to their spin-off, NCIS: Los Angeles.
---
8. Joy Bellisario-Jenkins
Judging by the lack of any online presence for Joy Bellisario-Jenkins, it's safe to say she hasn't pursued a career in film or television.
Did You Know?
Information regarding her personal or professional life is unavailable to us, but she is the half-sister of Troian.
---
7. Leslie Bellisario-Ingham
Information regarding the personal or professional life of Leslie-Bellisario Ingham is unknown.
Did You Know?
Leslie is Troian Bellisario's half-sister.
---
6. David Bellisario (July 18, 1957 – July 24, 2020)
Age at Time of Death: 63 years, 6 days
Born: Mojave, California
Occupation: Producer
Known For: NCIS: Los Angeles
David Bellisario was a producer throughout the entirety of his career, learning the ropes as a lowly production assistant and graduating to associate producer on Magnum P.I. between 1980 to 1988. Shortly after, he landed a gig as a producer on Quantum Leap.
His dad, Donald P. Bellisario, was the creator of Magnum P.I. and Quantum Leap. David was synonymous with NCIS, having been tied to it since 2003 and working on 11 seasons of NCIS: Log Angeles.
All indications say he had no plans of slowing down as he was only 63-years-old when he passed in 2020 after a bout with brain cancer which he was diagnosed with in March 2019.
Did You Know?
The cast and crew of NCIS: Los Angeles paid a heartwarming tribute to their longtime colleague, collaborator, and friend with a title card at the end of the season 12 premiere episode titled "The Bear."
It read, "In loving memory of our friend, and colleague, whose gentleness and wisdom will be forever cherished."
To see pictures of David, click here.
---
5. Julie B. Watson (October 1, 1964 – Present)
Age (as of June 29, 2022): 57
Born: Los Angeles, California
Occupation: Associate Producer
Known For: Quantum Leap
Julie B. Watson is the daughter of Quantum Leap producer and creator Donald Bellisario and Margaret Schaffran. She was responsible for associate producing 39 episodes of Quantum Leap alongside her father.
She's involved in popular shows like Magnum, P.I., JAG, NCIS, and Tequila & Bennett – the latter of which didn't come close to the success of the others.
Did You Know?
She also flexed her scriptwriting prowess on an episode of JAG titled Silent Service. Julie married her husband, Alex Watson. They have two children.
---
4. Sean Murray (November 15, 1977 – Present)
Age (as of June 29, 2022): 44
Born: Bethesda, Maryland
Occupation: Actor
Known For: NCIS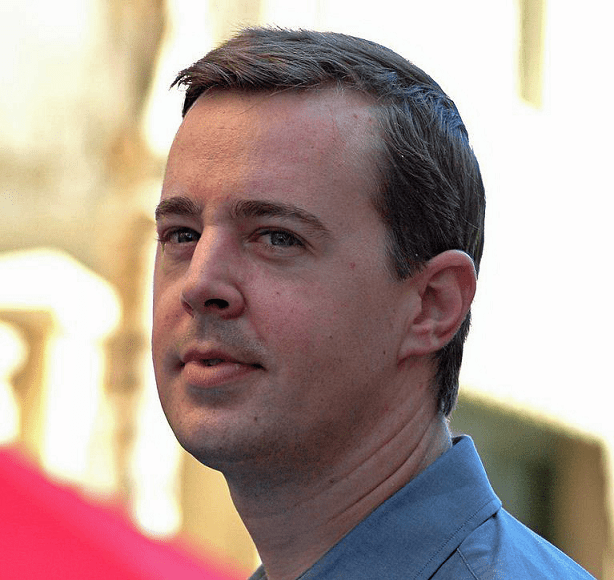 photo source: Wikimedia Commons
Sean Murray is an accomplished actor with a resume indicating a very fruitful career in the business, with one of his most notable appearances (first feature film appearance) coming in 1993 as the character Thackery Binx in the award-winning Disney film Hocus Pocus.
He's also starred in NCIS as Special Agent Timothy McGee and as Danny Walden in the military drama JAG.
Murray was a military baby. His father, Craig Harland Murray, was an American Navy Captain, while his mom, Vivienne, is Australian.
After his parents divorced, Vivienne and Sean moved to Los Angeles, which is where he began his acting career, but the constant travel and unique family background enriched him culturally. It most definitely informed his career aspirations and performances.
Did You Know?
Sean married Carrie James in 2005. They have two children – Caitlyn Melissa and River James.
---
3. Michael Bellisario (April 7, 1980 – Present)
Age (as of June 29, 2022): 42
Born: Los Angeles, California
Occupation: Actor
Known For: NCIS
View this post on Instagram
Michael Bellisario is a California native born to renowned scriptwriter and producer Donald P. Bellisario and Lynn Halpern. He's held roles in JAG as Midshipman Michael Roberts, NCIS season 3 as Charles Sterling, and four episodes of Quantum Leap.
He worked as part of the additional crew on the cult-favorite comedy Grandma's Boy and played James Vane in The Picture of Dorian Gray.
Did You Know?
Michael is Troian Bellisario's half-brother and a step-brother of Sean Murray.
---
2. Troian Bellisario (October 28, 1985 – Present)
Age (as of June 29, 2022): 36
Born: Los Angeles, California
Occupation: Actress
Known For: Pretty Little Liars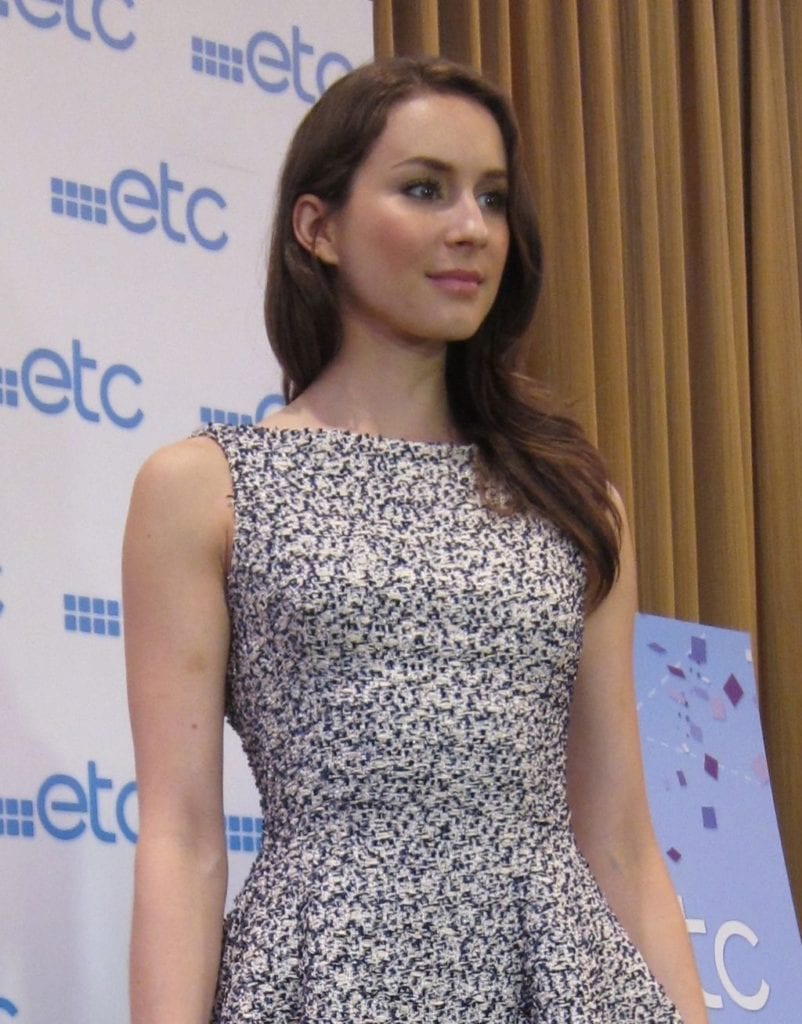 photo source: commons.wikimedia.org
Troian Bellisario is the daughter of Donald Bellisario and actress Deborah Pratt. Since the age of three, Troian was in front of the cameras, slowly building up a resume that would lead her to the role and show that garnered her worldwide adulation, awards, and nominations – Spencer Hastings in Pretty Little Liars.
She appeared on the show for seven seasons between 2010 and 2017.
In 2019, Troian landed a role in the Cate Blanchett film, Where'd You Go, Bernadette. Though critically, it was panned and suffered an abysmal 5.8/10 on Rotten Tomatoes, it wasn't an indictment on Troian or her character, Becky.
She's managed to stay busy each year, which as an actor is the one thing you could hope for. She's appeared in films like Amy, In the Shadows of the Rainbow, Surf Noir and even showcased some writing and producing talent on Life on Mars and We Are Here.
Did You Know?
Troian was valedictorian of her class at Campbell Hall School. In 2009, she graduated with a Bachelor of Fine Arts from the University of Southern California. But despite the success, she revealed that she dealt with an immense personal struggle in high school, which led to self-harm and an eating disorder.
"I was the youngest daughter, the perfect little girl. My school was a very intense college prep school. So it was about wanting to please my father and mother and wanting to be perfect to everybody."
---
1. Nicholas Bellisario (August 26, 1991 – Present)
Age (as of June 29, 2022): 30
Born: Los Angeles, California
Occupation: Actor
Known For: Girlfriends
Nicholas Bellisario is the youngest of the Murray siblings at 30-years-old!
Nicholas took after his accomplished siblings and parents, throwing himself into the world of performance, beginning with his appearance as Nick Palmer in Girlfriends (1997).
He's also played a young Joseph Novelli in First Monday (2002) and Marcus in JAG (2003), of which his father was a head producer from 1995 to 2005.
Did You Know?
Bellisario is the son of Donald Bellisario and Deborah Pratt, the latter of whom is a multi-talented creative force in her own right. In addition to acting and directing, she's worked alongside Donald as a co-producer and writer on the Quantum Leap television series.
OTHER POSTS YOU MAY BE INTERESTED IN