The Grammy Awards is an annual awards ceremony that honors the best in music and more. The award show has been held annually since 1958. It was originally called the Gramophone Awards, as the trophy depicts a gilded gramophone. Because of its uniqueness and grandeur, it's widely considered the most prestigious music award in the United States.
It is often called the "music industry's biggest night," and many artists look forward to being nominated for a Grammy Award because it helps them gain popularity and exposure. Apart from that, the awarding ceremony itself usually attracts a large audience. While several popular artists have been given this award, only a few young music talents secured a win for this award.
To know more about it, read on as we explore the seven youngest individual Grammy winners in this article.
7. Daya (October 24, 1998 – present)
Age Won: 18 years, 105 days
Genre(s): Pop, synthpop, electronic
Years Active: 2015–present
Parent(s): Hans Tandon, Christine Tandon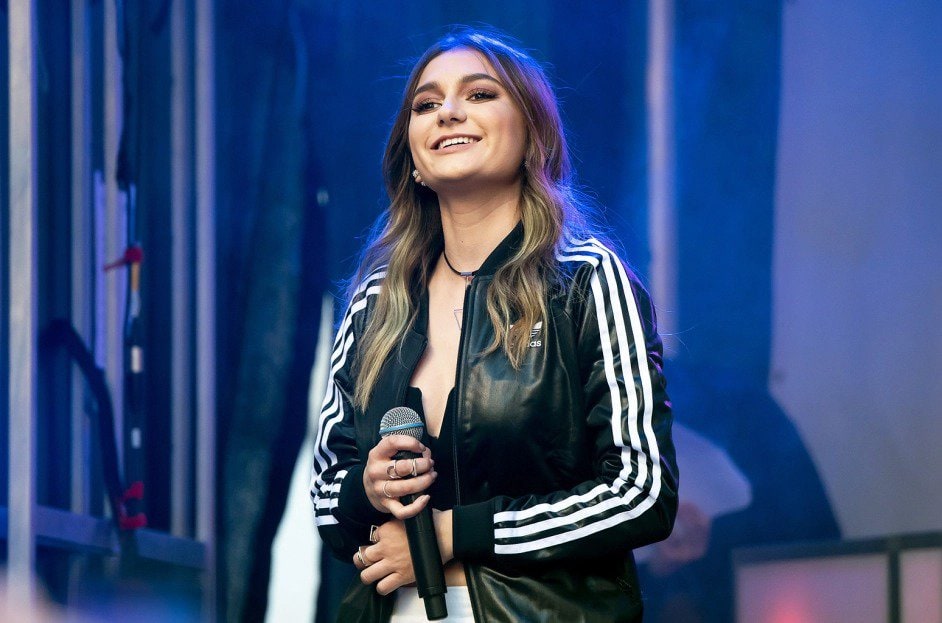 photo source: Billboard
Daya is the stage name of Grace Martine Tandon, an American singer, and composer from Mount Lebanon, Pennsylvania. She is a member of the Sandlot Records and AWAL record labels.
On September 4, 2015, she released her self-titled debut extended play (EP), Daya, which included the song "Hide Away," reaching its top number 23 on the Billboard Hot 100. Daya started learning the piano when she was three years old and began studying jazz piano when she was eleven.
She had mastered the flute, saxophone, guitar, and ukulele. Daya also attended Interlochen Arts Camp for a summer to learn songwriting. Daya began attending the Pittsburgh-based Accelerando Music Conservatory, run by Christina Chirumbolo when she was eleven. There, she ran with Chirumbolo's colleague and guest speaker, Gino Barletta, a composer, and producer.
Did You Know?
For National Coming Out Day in October 2018, Daya publicly came out as bisexual. After releasing the song "Bad Girl" about her, Daya made her relationship with her three-year partner, Clyde Munroe, public on Instagram on April 2, 2021.
---
6. Billie Eilish (December 18, 2001 – present)
Age Won: 18 years, 39 days
Genre(s): Pop, alt-pop, electropop
Years Active: 2015 – present
Parent(s): Maggie Baird, Patrick O'Connell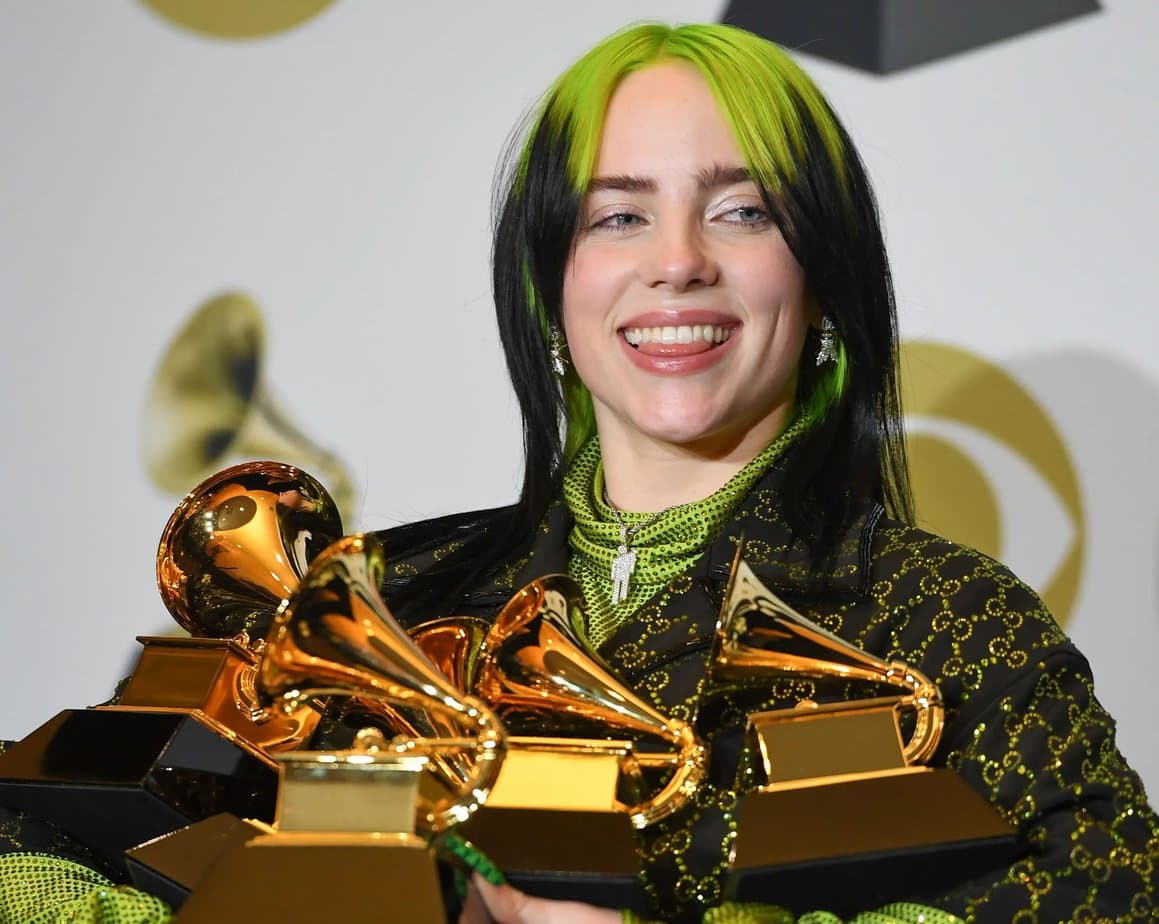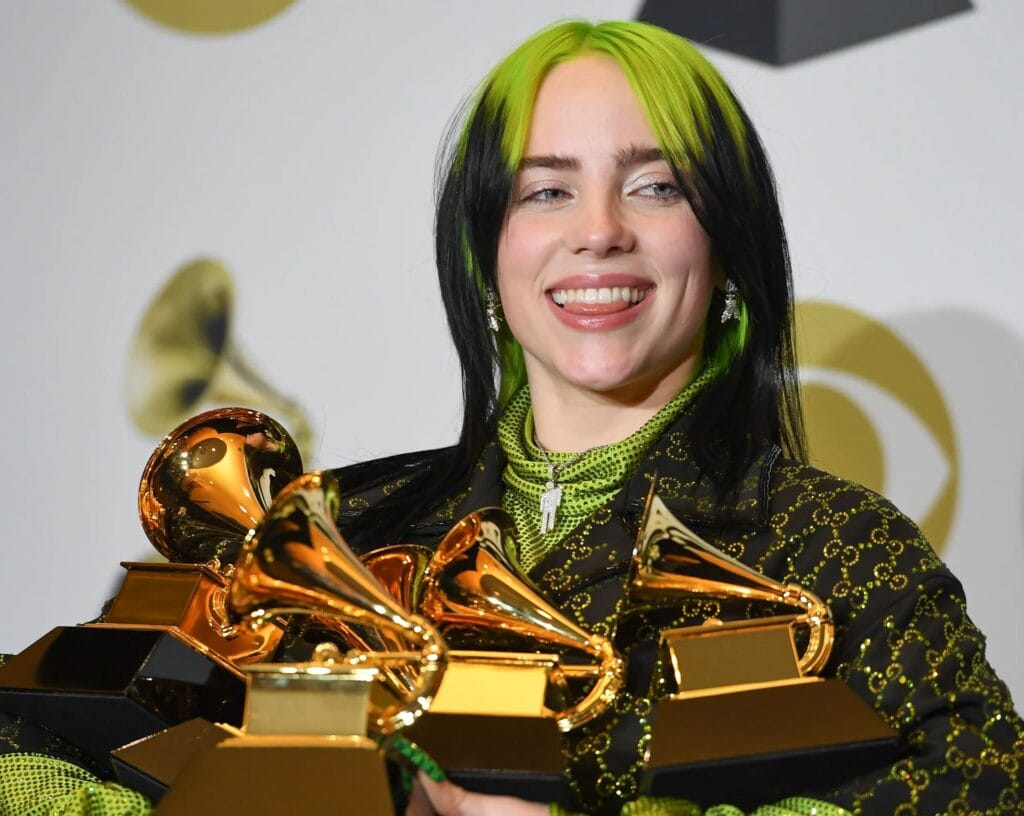 photo source: Vogue
Singer-songwriter Billie Eilish is from the United States. 2015 saw the release of her first single, "Ocean Eyes," written and produced by her brother Finneas O'Connell, with whom she often records and performs live.
In addition to several awards, Eilish has won seven Grammys, two American Music Awards, two Guinness World Records, three MTV Video Music Awards, three Brit Awards, a Golden Globe Award, and an Academy Award. The Best New Artist, Record of the Year, Song of the Year, and Album of the Year awards were all won by her in the same year, making her the youngest artist in Grammy history to do so.
Did You Know?
In 2019's Time 100 Next list and 2021's Time 100, Billie Eilish was profiled and included in the list by Time magazine.
---
5. Lorde (November 7, 1996 – present)
Age Won: 17 years, 80 days
Genre(s): Electropop, alt-pop, Indie pop
Years Active: 2009 – present
Parent(s): Sonja Yelich, Vic O'Connor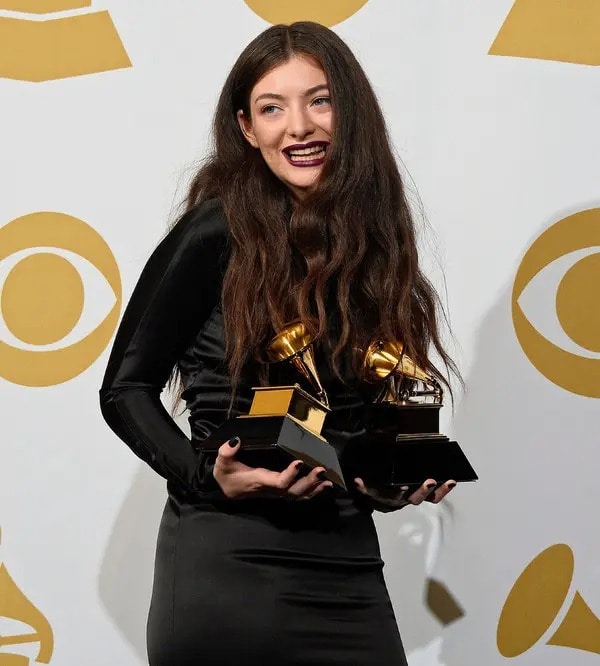 photo source: The New York Times
Singer-songwriter Ella Marija Lani Yelich-O'Connor is from New Zealand. She chose an aristocratic-sounding stage name and is well-known for her experimental musical tastes and reflective compositions. In her early teens, Lorde showed a desire to play at nearby places. To begin creating songs, she teamed up with producer Joel Little and joined Universal Music Group (UMG) in 2011.
Before UMG released it commercially in 2013, they self-uploaded The Love Club, an extended play (EP), for free on SoundCloud in 2012. The EP's #1 worldwide hit "Royals" contributed to Lorde's fame. Lorde's achievements include two Grammy Awards, two Brit Awards, and a Golden Globe nomination.
Did You Know?
Lorde was included in the 2014 Forbes 30 Under 30 list and Time's 2013 and 2014 lists of the most important youngsters.
---
4. Stephen Marley (April 20, 1972 – present)
Age Won: 16 years, 308 days
Genre(s): Reggae
Years Active: 1979-present
Parent(s): Bob Marley, Rita Marley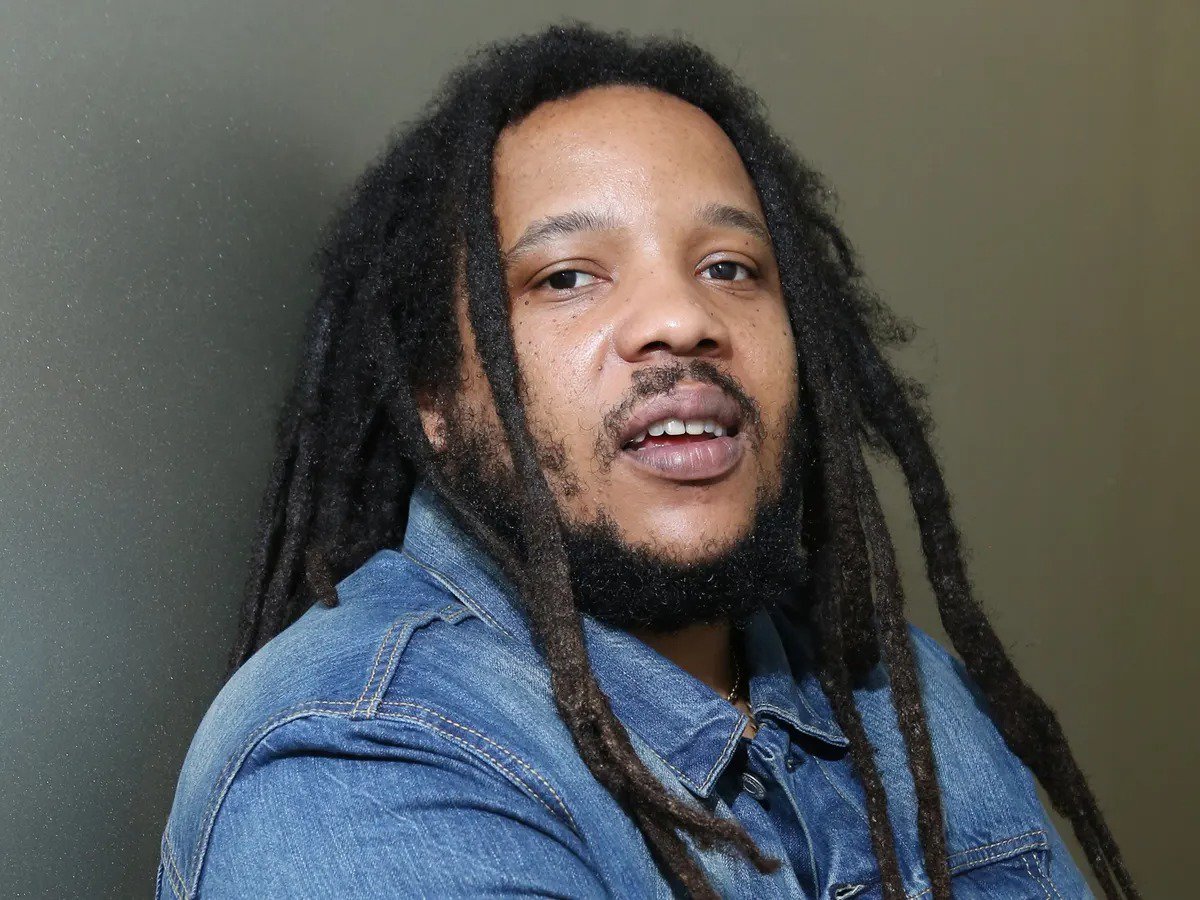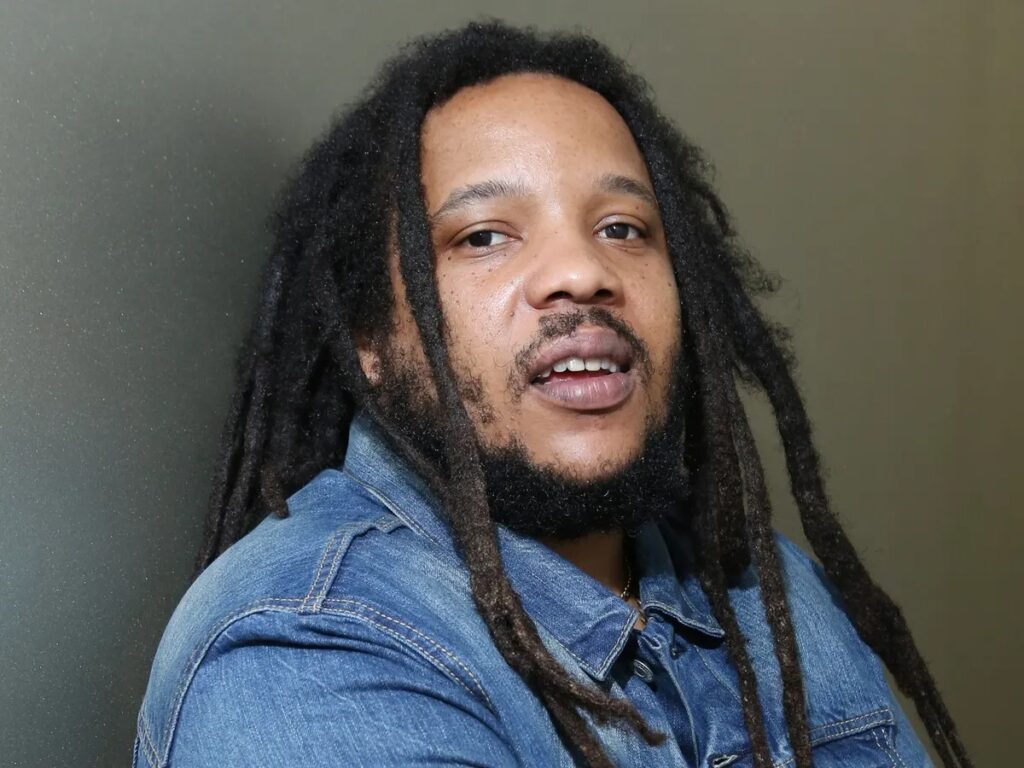 photo source: The Guardian
American musician Stephen Robert Nesta Marley is of Jamaican descent. Marley, the son of Bob Marley, has won eight Grammy Awards. He has won three times as a solo artist, twice as a producer of Damian Marley's albums Halfway Tree and Welcome to Jamrock, and three more times as a member of Ziggy Marley & The Melody Makers.
He has written, produced, and performed all of the songs on numerous of his self-produced solo albums, including Mind Control (2007), Mind Control Acoustic (2008), Revelation Part I: The Root of Life (2011), and Revelation Part II: The Fruit of Life (2016).
---
3. Luis Miguel (April 19, 1970 – present)
Age Won: 14 years, 313 days
Genre(s): Latin pop, bolero, mariachi
Years Active: 1987 – present
Parent(s): Luisito Rey, Marcela Basteri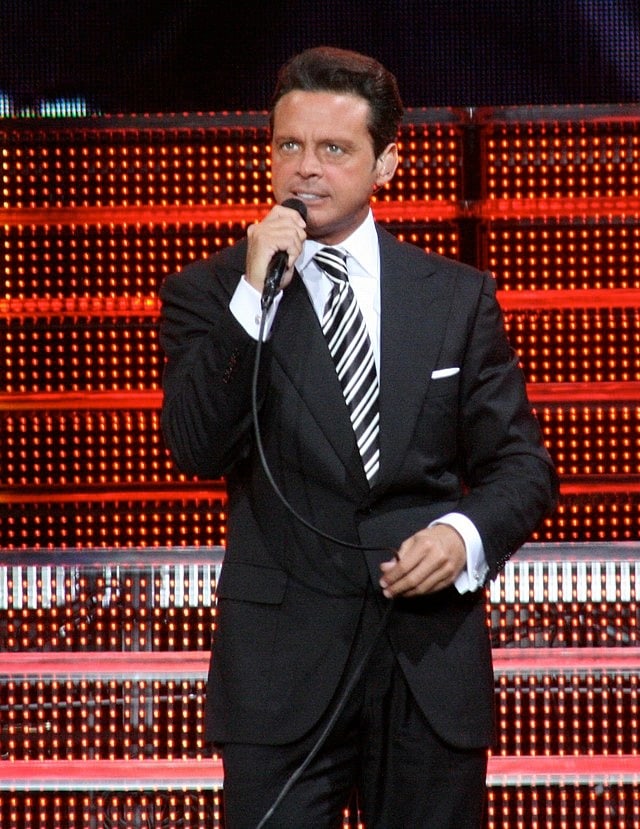 photo source: Wikipedia
Mexican artist Luis Miguel, born in Puerto Rico, is frequently called El Sol de México (The Sun of Mexico), the moniker his mother gave him when he was a youngster. In addition to mainstream songs, Luis Miguel has performed ballads, boleros, tangos, jazz, big band, and mariachi music.
During the "Latin Explosion" of the 1990s, Luis Miguel is regarded as the only Latin performer of his generation who avoided the Anglo market. Luis Miguel has been a famous figure in Latin pop music for virtually the entire duration of his career, which began in Mexico in 1981.
Did You Know?
He is the youngest male artist in music history to have won a Grammy, having done so at 14 with his duet with Sheena Easton, "Me Gustas Tal Como Eres."
---
2. LeAnn Rimes (August 28, 1982 – present)
Age Won: 14 years, 182 days
Genre(s): Country, pop, Christian, contemporary
Years Active: 1990 – present
Parent(s): Wilbur Rimes, Belinda Butler Rimes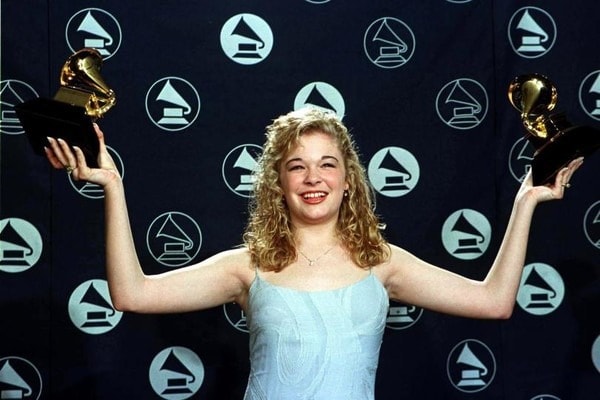 photo source: Zimbio
American actress, singer, and songwriter Margaret LeAnn Rimes. With the release of "Blue" in 1996, she first found recognition as a country music performer at the age of 13. Since then, she has branched into various musical genres, including pop and contemporary Christian.
Since 1996, Rimes has landed more than 40 hits on worldwide charts. Texas was Rimes' home state, and she showed an early talent for singing distinctively.
Rimes started participating in various programs, including musical theater and regional music competitions, thanks to her parents' efforts. As a preteen who was gaining popularity in her community, Rimes made two studio albums. She won the Best New Artist and Best Female Country Vocal Performance Grammys in 1997 when she was just 14 years old for her performance of "Blue." She was the first performer of Country music to win the Best New Artist award.
Did You Know?
With 20.8 million albums in the US alone, LeAnn Rimes has sold over 37 million records globally.
---
1. Blue Ivy Carter (January 7, 2012 – present)
Age Won: 9 years, 66 days
Genre(s): Unspecified
Years Active: 2015 – present
Parent(s): Jay-Z, Beyoncé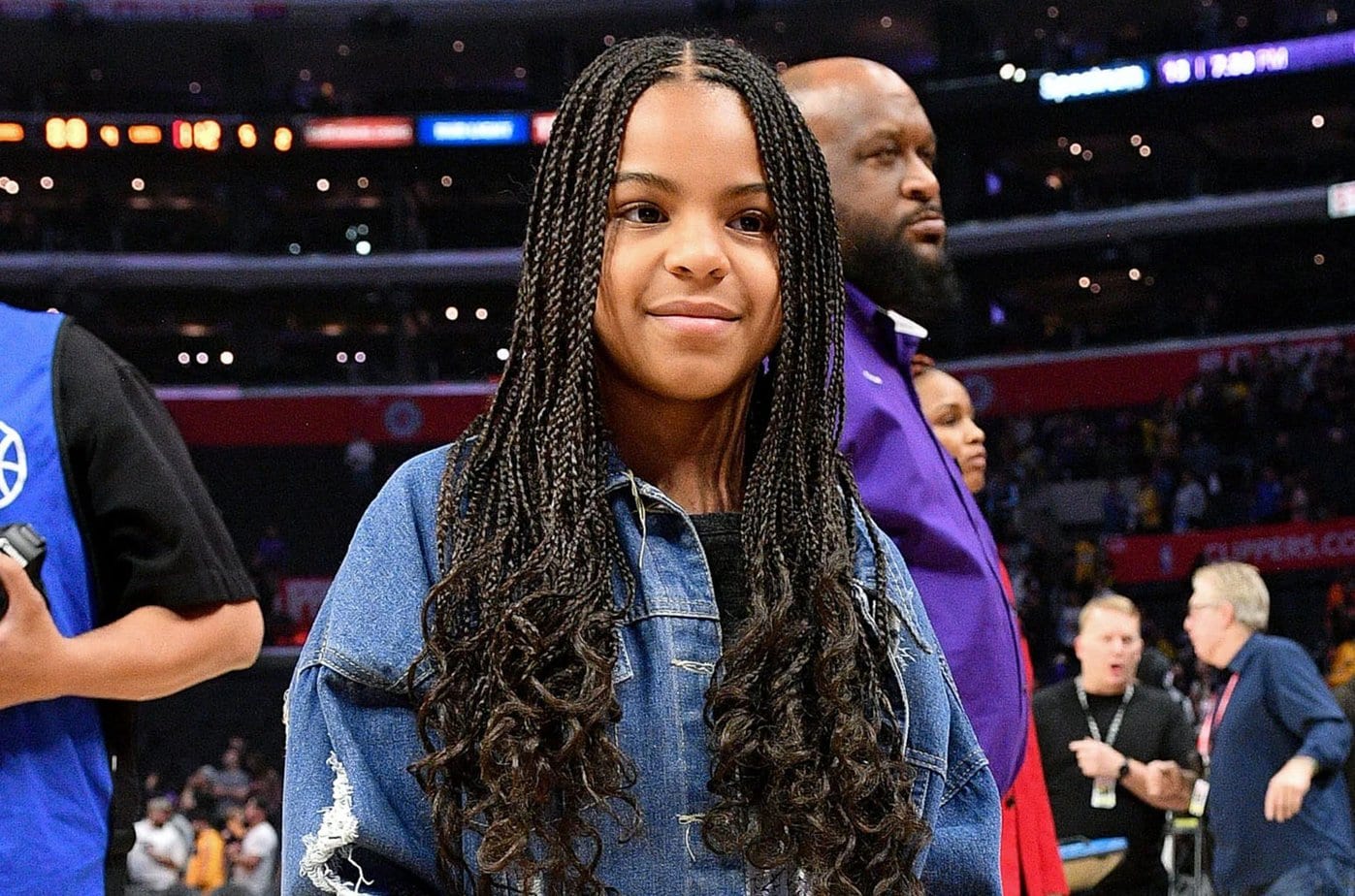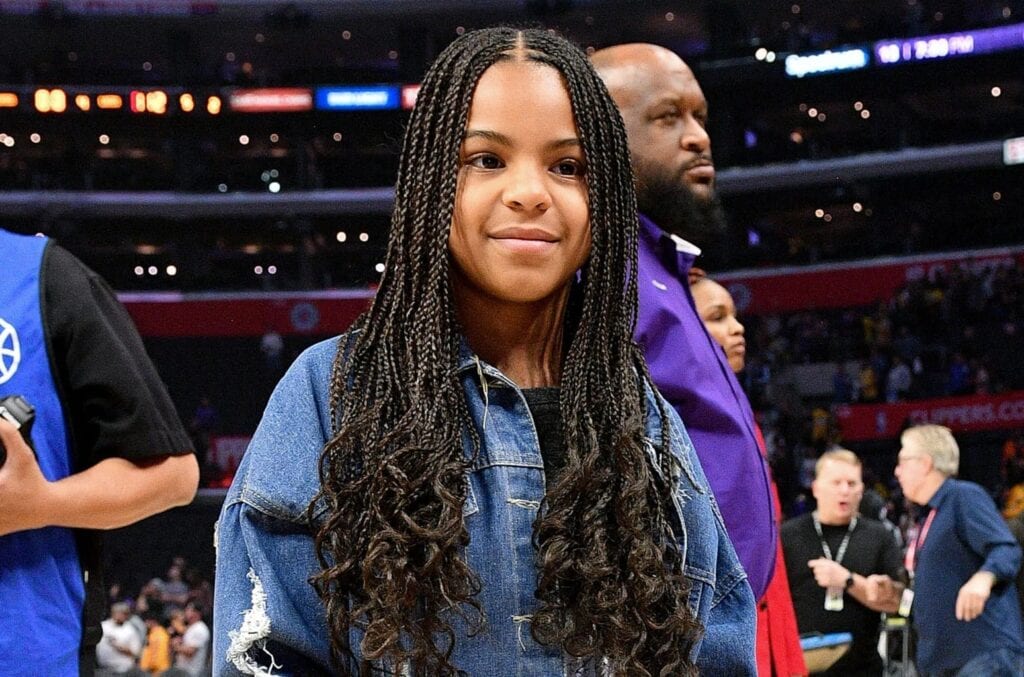 photo source: Billboard
At the age of 9, American singer Blue Ivy Carter is the youngest individual Grammy winner in history. She is the first child of Jay-Z and Beyoncé.
Carter has been featured in media, including impersonations on Saturday Night Live and RuPaul's Drag Race, and Time labeled her "the most famous baby in the world" two days after her birth.
She appeared alongside Wizkid and Saint John on Beyoncé's song "Brown Skin Girl" in 2020. She received recognition for the song with the NAACP Image Award and the BET Her Award, making her the youngest Grammy Award winner and setting a new Guinness World Record.
Did You Know?
Blue Ivy Carter is also the youngest recipient of a BET Award when she received the BET Her Award.
OTHER POSTS YOU MAY BE INTERESTED IN