Drew Barrymore became one of the most famous child actresses in the world, in 1982 for her role in E.T. the Extra-Terrestrial. This famous actress was born to Jaid and John Drew Barrymore but did not have a happy childhood. In her autobiography, Little Girl Lost, she talks about her early years being characterized by drug and alcohol abuse. She first went to rehab at the young age of 13 and attempted suicide the following year.
Following these difficult years, Drew has appeared in a number of movies including Charlie's Angels, Boys on the Side, and Blended. Throughout her career, Drew has won several awards, such as a Golden Globe, a Screen Actors Guild Award, and five Emmys! In 2004, she also received a star on the Hollywood Walk of Fame.
Drew has a total of three step-siblings, but she doesn't seem to be close to any of them. If you would like to know more about this topic, keep reading. We created a list of Drew Barrymore's siblings ranked oldest to youngest.
3. John Blyth Barrymore III (May 15, 1954 – present)
Age: 68 years
Profession: Actor
Parents: John Drew Barrymore and Cara Williams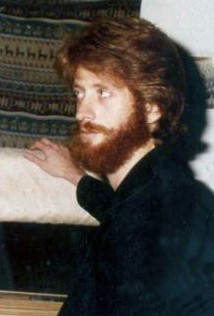 photo source: wikipedia.org
John Blyth Barrymore is Drew Barrymore's oldest sibling, as he was born in 1954 and is currently 68 years old. His mother, Cara Williams, was a famous actress known for her role in The Defiant Ones, for which she was nominated for the Academy Award for Best Supporting Actress. Cara married John's dad in 1952 but divorced him in 1959.
John came into the world in Beverly Hills and decided to follow in his parents' footsteps and become an actor. The first good opportunity arrived during his childhood when Norman Abbott asked him to play the role of Eddie Munster in his show The Munsters. However, John's mother refused as she did not want his son to be exposed to media attention at such a young age. John had always been grateful to his mother for this wise decision.
Throughout his life, John struggled to make enough money with his acting career. He often got sporadic roles in horror and comedy movies such as Nocturna, which came out in 1979, Americana, released in 1981, and Full Cry-Baby, which was first screened in 1990. Unfortunately, in 2012 John became homeless. During this period, he started to wear a shirt reading 'I'm Drew Barrymore's brother'.
John was never particularly fond of his half-sister and after his youngest step-sibling's death, he openly criticized Drew for never trying to help them.
Did You Know?
John was born in May and is a Taurus.
---
2. Blyth Dolores Barrymore (1960 – present)
Age: 62 Years Old
Profession: Unknown
Parents: John Drew Barrymore and Gabriella Palazzoli
Blyth Dolores is Drew's current youngest step-sibling. She was born in 1960 and is currently 62 years old. Her mother was a famous movie actress known for films such as Buonanotte… Avvocato!
Blyth is now married to Antonio Gioffredi and the two have two children together, Nicole and Gabriella.
Did You Know?
Gabriella Palazzoli and John Drew Barrymore married in October 1960, a few months after the birth of their first daughter. The marriage lasted for ten years and the couple officially divorced on March 29th, 1970.
---
1. Jessica Blyth Barrymore (July 31, 1966 – July 29, 2014)
Died At The Age Of: 47 Years Old
Profession: Unknown
Parents: John Drew Barrymore and Nina Wayne
Jessica Blyth Barrymore was Drew Barrymore's youngest sibling, as she was born in July 1966 to John Drew Barrymore and Nina Wayne. Unfortunately, she was found dead in her car a couple of days before her 48 birthday. Her death was due to an overdose, as the authorities found pills and meth all over her vehicle.
According to some sources, her childhood was taught as her father often compared her to her famous half-sibling, which resulted in Jessica's low self-esteem.
Relatives said that Jessica had struggled with her weight all her life. A few months before her death, she had started a diet that resulted in a drastic weight loss.
Did You Know?
Even though Drew did not know her half-siblings well, she decided to issue a statement to People magazine after her death, stating: "Although I only met her briefly, I wish her and her loved ones as much peace as possible, and I'm so incredibly sorry for their loss."
OTHER POSTS YOU MAY BE INTERESTED IN