Patricia Arquette is a famous actress known for movies such as True Romance, The Act, and Boyhood. She was born to Lewis Arquette and Brenda Olivia. Her father was an actor, while her mother worked as a therapist. While Lewis was a Christian who converted to Islam, Brenda identified as Jewish. Patricia is of Polish, Russian, as well as French-Canadian descent.
This talented actress was born in Chicago, but her family soon moved to a commune in rural Bentonville, Virginia. Here, her parents struggled financially, but Patricia later recall this experience as an opportunity for her to enlarge her empathy.
Unfortunately, Patricia did not have a happy childhood as her father was an alcoholic while her mother was violently abusive. When she was seven, the family returned to Chicago to settle in LA, California.
Here, Patricia attended Catholic school and started to think of becoming a nun. At 14, she found out her father was having an affair and ran away from home to live with her older sister, Rosanna, who was also an LA resident. In this period, Patricia tried to become a midwife, but in an unexpected turn of events, entered the cinematic world, becoming a renowned actress.
Patricia grew up with her four siblings, all deciding to pursue an acting career. If you want to know more about them, this article is for you. Below is a list of Patricia Arquette's oldest and youngest siblings.
5. Rosanna Arquette (August 10, 1959 – present)
Current Age (as of February 2023): 63 Years Old
Birthplace: NYC, New York, USA
Profession: Actor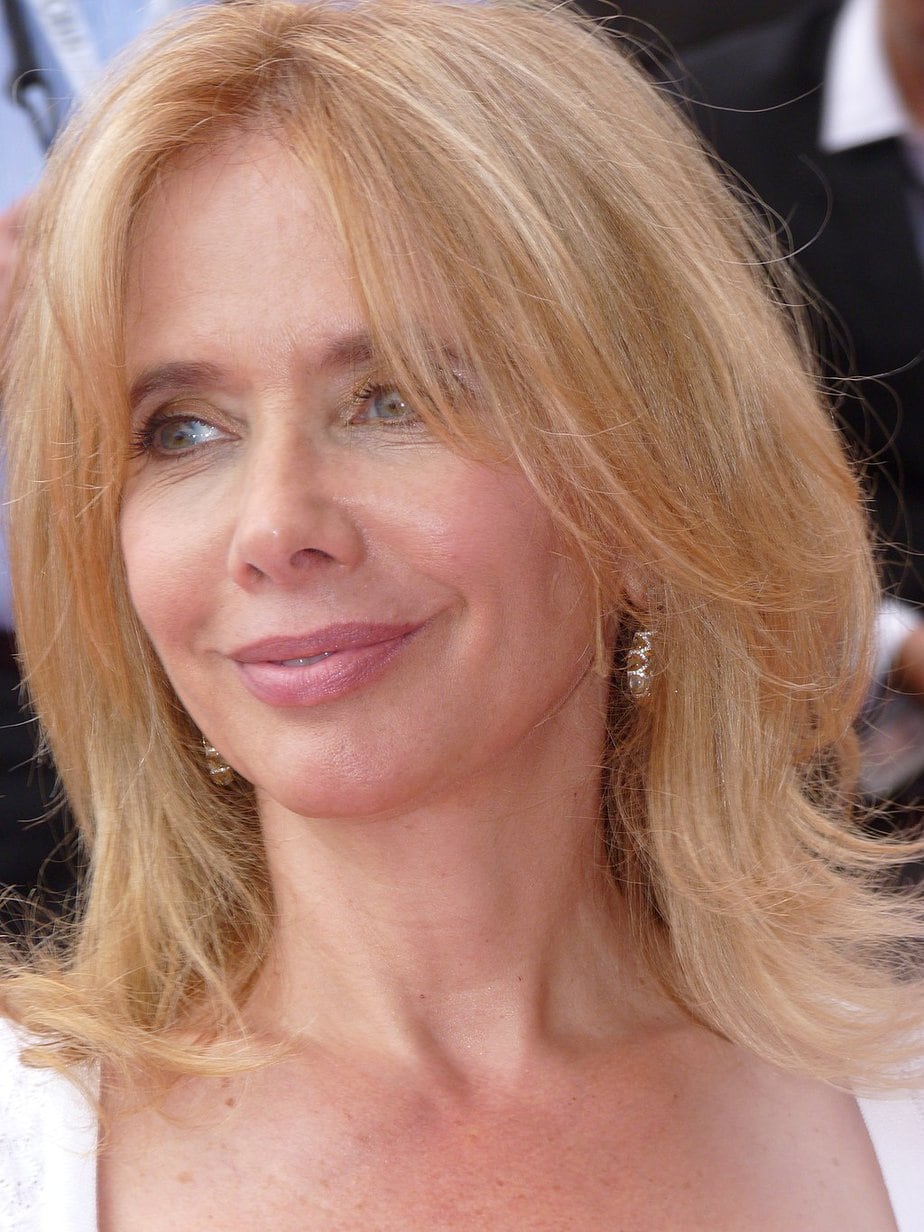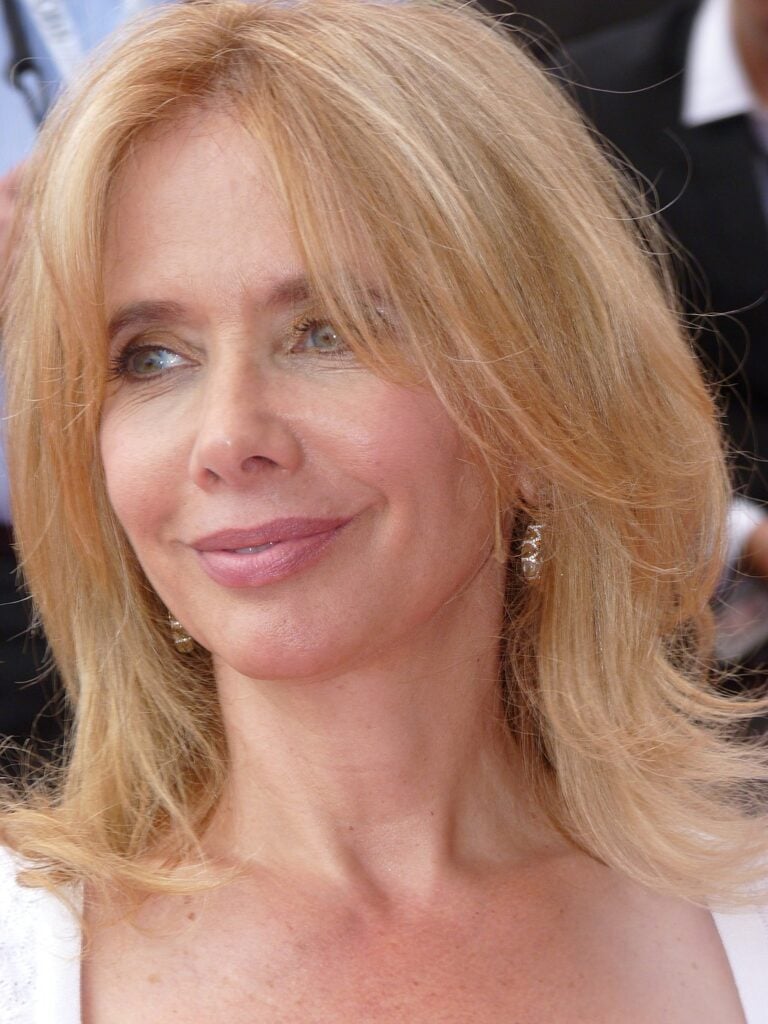 photo source: commons.wikimedia.org
Rosanna Arquette is Patricia Arquette's oldest sibling, as she was born in 1959 and is now 63 years old.
Rosanna worked as an actress and was awarded an Emmy Award for her performance in the tv movie, The Executioner's Song, which came out in 1982. Despite the success, in an interview, Rosanna declared that she wasn't fully happy with the movie. In particular, she mentioned a nude scene in which the audience can see her full body.
Rosanna declared that she felt uncomfortable about it and regretted her choice to shoot the scene. In fact, following the release of the movie, most directors asked her to pose naked in at least one scene of their production.
Following The Executioner's Song's success, Rosanna took part in the movie, Baby It's You by John Sayles, which came out in 1983. Two years later, she also starred in Desperately Seeking Susan, featuring the famous Madonna singer. Thanks to this production, Rosanna was awarded a British Academy Film Award for her supporting role.
In an interview talking about the movie, Rosanna stated: "The two questions I hate the most are 'What was it like working with Madonna?' and 'Are you the Rosanna in the song "Rosanna"?'"
In the following years, Rosanna participated in several movies ranging from Silverado, After Hours, and 8 Million Ways to Die. Unfortunately, none of these productions was a success. This is why Rosanna decided to leave Hollywood and move to Europe. Here she acted in The Big Blue, a French movie directed by Luc Besson.
Later on, Rosanna was cast for a role in Pulp Fiction and also appeared in a nude pictorial in Playboy; however, she declared she never gave her consent for the photo to be published.
In 2017, Rosanna made the news again when she accused producer Harvey Weinstein of having sexually harassed her. In particular, she said the man threatened her after she refused to enter his hotel room. Rosanna was also one of the interviewees in the documentary Untouchable, which came out in 2019 and focuses on Weinstein's alleged crimes.
Did You Know?
In the 80s, Rosanna dated Steve Porcaro, the keyboardist of the famous band Toto. Later on, she also dated Peter Gabriel.
---
4. Richmond Arquette (August 21, 1963 – present)
Current Age (as of February 2023): 59 years, 6 months, 3 days
Birthplace: NYC, New York, USA
Profession: Actor
Richmond Arquette is Patricia's oldest brother, as he was born in 1963 and is now 59 years old. Similarly to his sister Rosanna, he also decided to pursue an acting career. However, he was slightly less successful.
Starting from the early '90s, Richmond took part in several movies, including Do Me a Favor, released in 1997, Sugar Town, which came out two years later, and See Jane Run, a production from 2001. Richmond also acted in many tv shows, ranging from Son of the Beach to Tallhotblond, and Vegas.
Did You Know?
Richmond took part in an episode of CSI: Miami. In particular, he played the character of Marvin Hill in the episode "F-T-F."
---
3. Patricia Arquette (April 8, 1968 – present)
Current Age (as of February 2023): 54 years, 10 months, 16 days
Birthplace: Chicago, Illinois, USA
Profession: Actor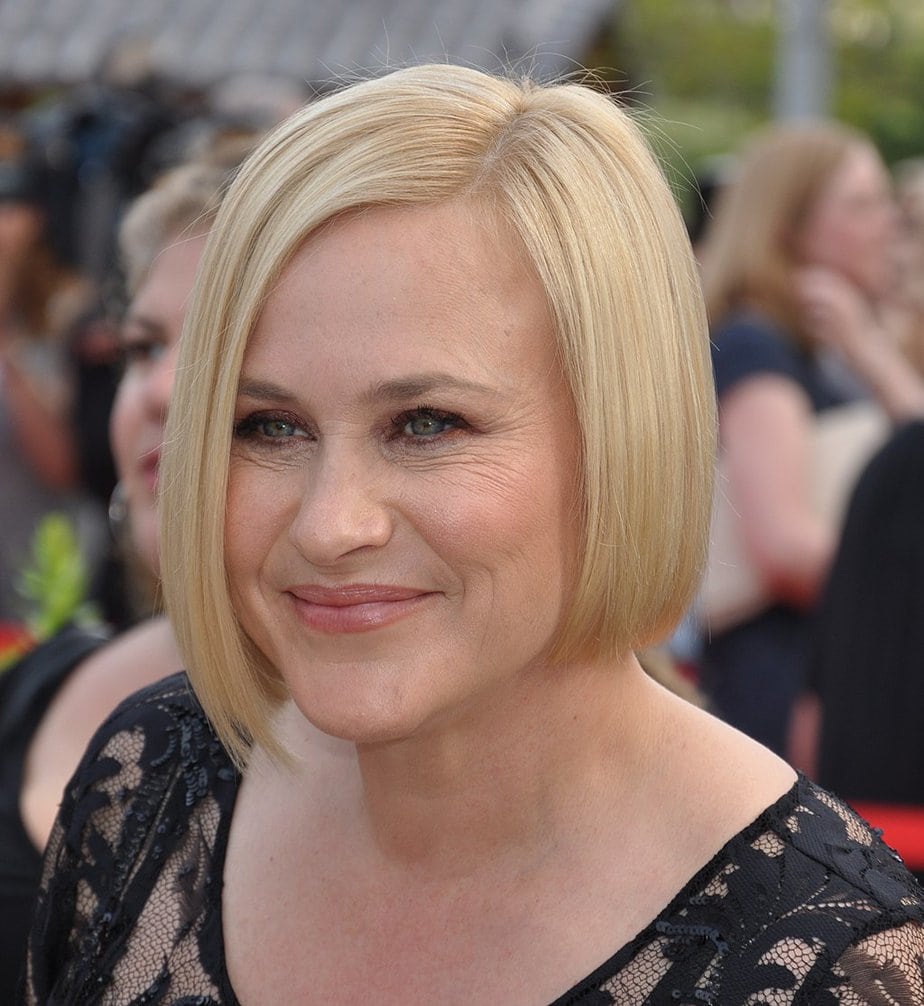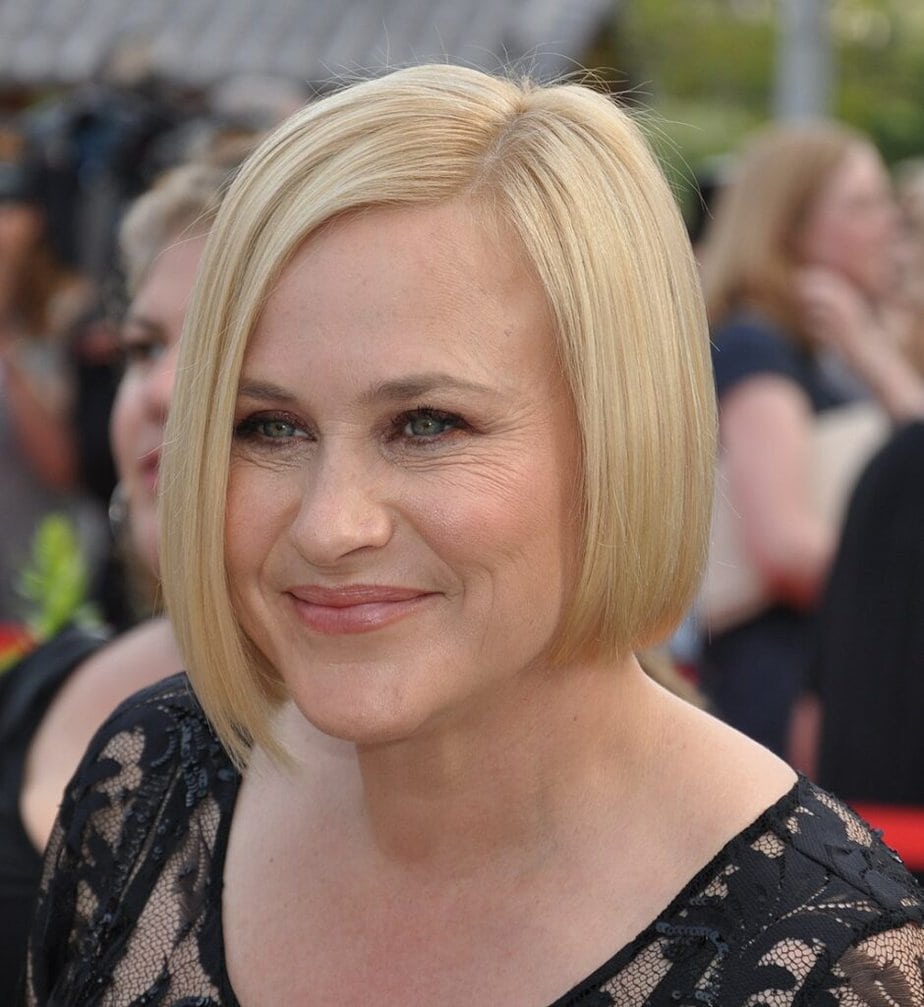 photo source: commons.wikimedia.org
Patricia Arquette was born in April 1968 and is now 54 years old. Throughout her career, she won several accolades, including three Golden Globe Awards, two Primetime Emmy Awards, and even an Academy Award for Best Supporting Actress.
Talking about her love life, Patricia dated Paul Rossi, a musician with whom she had a son, Enzo Rossi. However, the relationship was bound to fail. In 1995, she married Nicolas Cage, but the two split up after only nine months.
In 2002, Patricia became engaged to Thomas Jane. Together they had a daughter, Harlow Olivia Calliope Jane, born in 2003. The two got married only years after the engagement. The ceremony took place in June 2006 in Venice. Unfortunately, Patricia and Thomas divorced in 2009 because of irreconcilable differences. The divorce was finalized only in 2011.
Did You Know?
Following her mother's death due to breast cancer, Patricia decided to raise awareness of the disease and run in the annual Race for the Cure. Two years later, in 1999, she also served as spokesperson for Lee National Denim Day, which raised millions of dollars for research against cancer.
---
2. Alexis Arquette (July 28, 1969 – September 11, 2016)
Died At Age: 47 years, 1 month, 14 days
Birthplace: LA, California, USA
Profession: Actor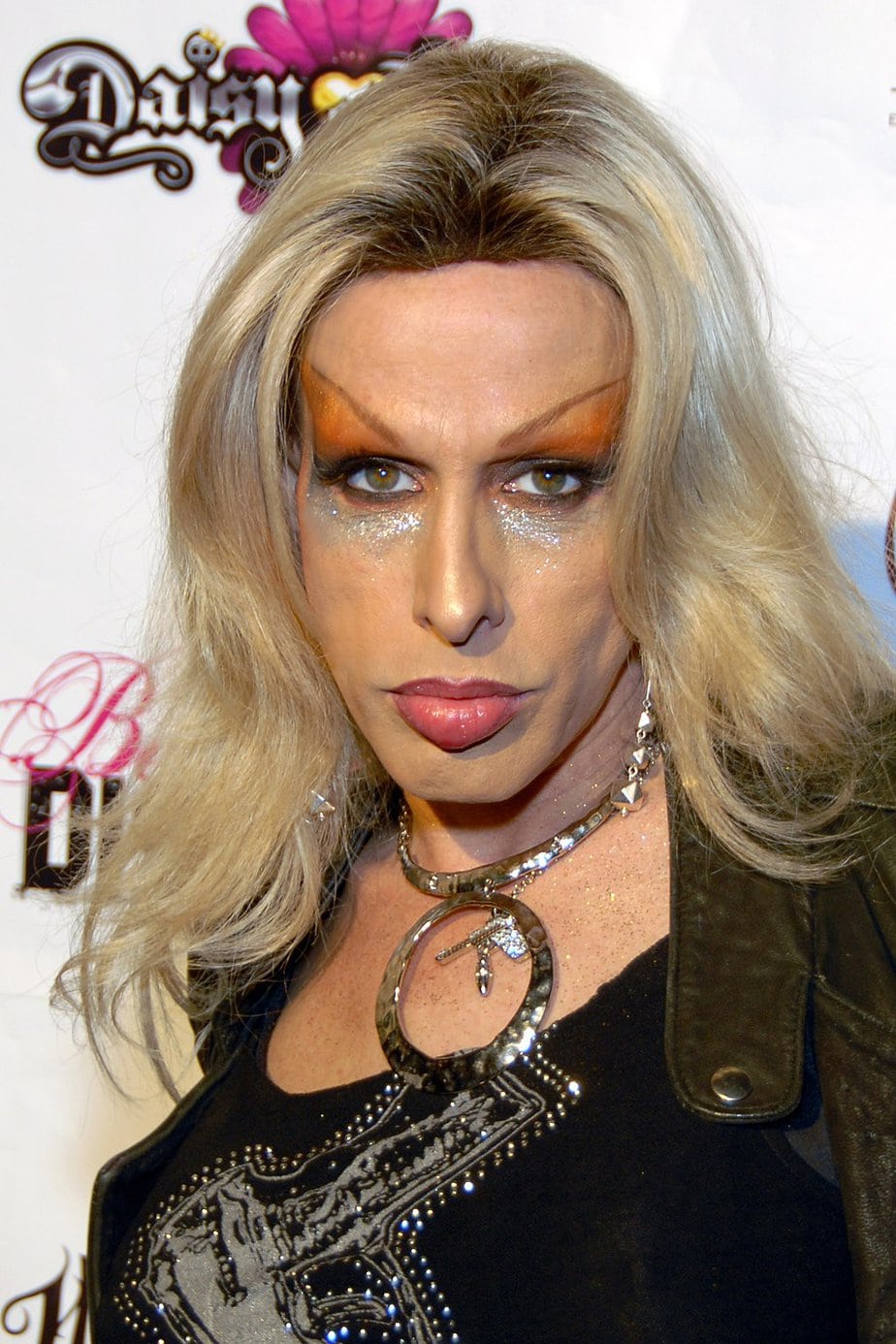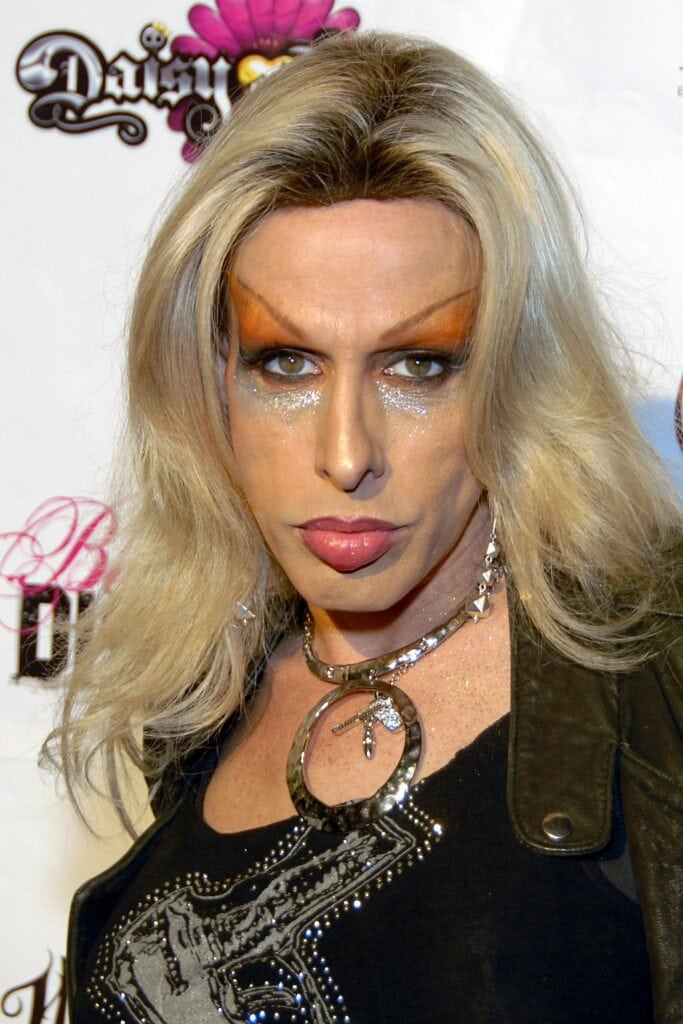 photo source: commons.wikimedia.org
Alexis Arquette is Patricia's younger sister. She was born in 1969 and unfortunately passed away in 2016 at 47. But let's start from the beginning.
Similarly to her siblings, Alexis decided to pursue an acting career. She debuted at the young age of 12 in 1982. This year, she played a part in the mosaic video 'She's a Beauty' by The Tubes. Four years later, she acted in the movie Down and Out in Beverly Hills, in which she played the role of Alexis, an androgynous friend of Max Whiteman, a sexually ambivalent teenager.
At 19, Alexis played the role of Georgette, a trans sex worker, in the movie Last Exit to Brooklyn. She later also participated in productions such as I Think I Do, Children of the Corn V: Fields of Terror, and Sometimes They Come Back… Again. In total, she acted in over 40 films.
Alexis often performed as a female impersonator at the beginning of her career and used the name Eva Destruction. In later years, however, she publicly declared she decided to transition, openly stating that she considered her gender female.
Similarly to her sister Rosanna, Alexis also acted in Pulp Fiction, and in 2001, she also played the Roman emperor Caligula in two episodes of the famous series Xena, Warrior Princess. Alexis also played a role in Friends, in particular in the episode "The One with Chandler's Dad."
Did You Know?
Unfortunately, in 1987, Alexis was diagnosed with HIV. She died of cardiac arrest caused by myocarditis stemming from HIV in 2016.
---
1. David Arquette (September 8, 1971 – present)
Current Age (as of February 2023): 51 years, 5 months, 16 days
Birthplace: Bentonville, Virginia, USA
Profession: Actor and Producer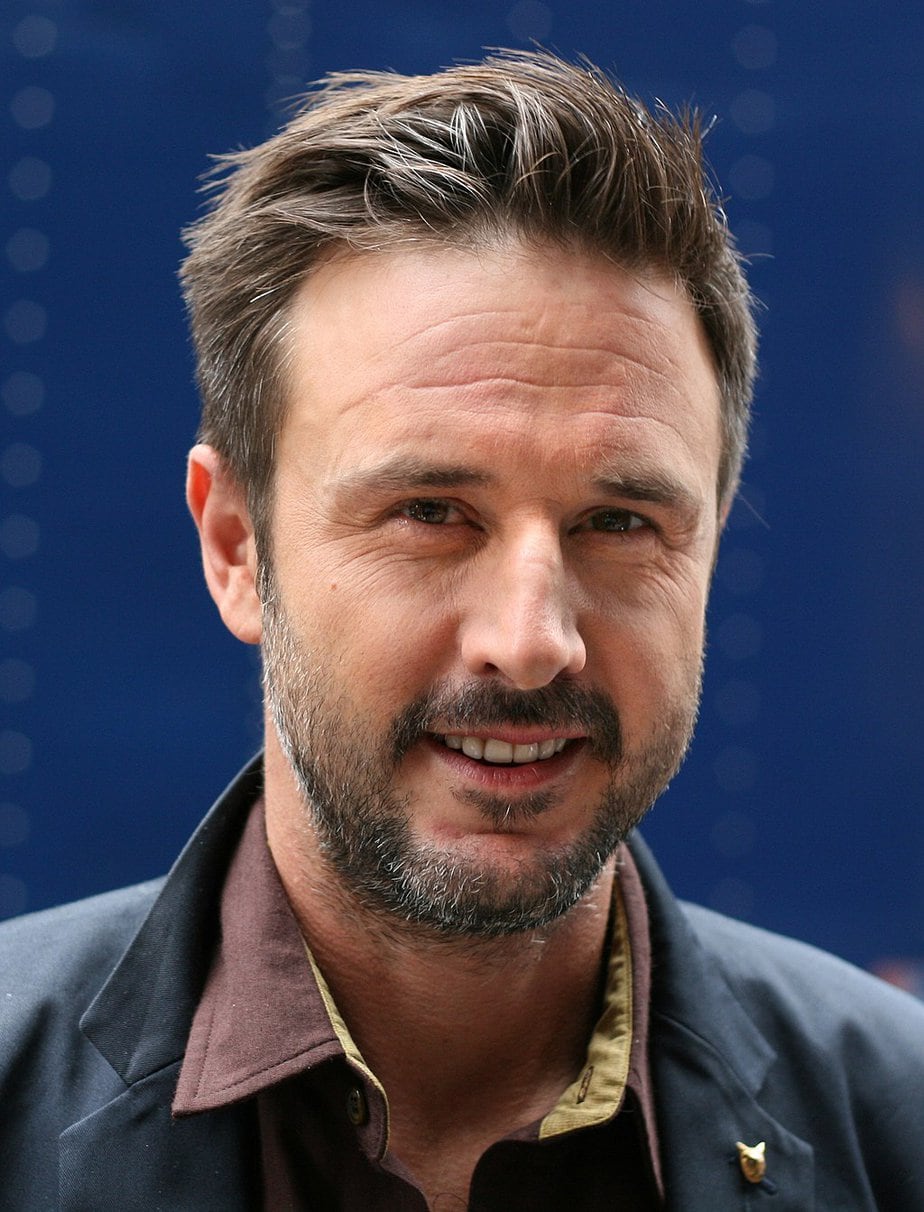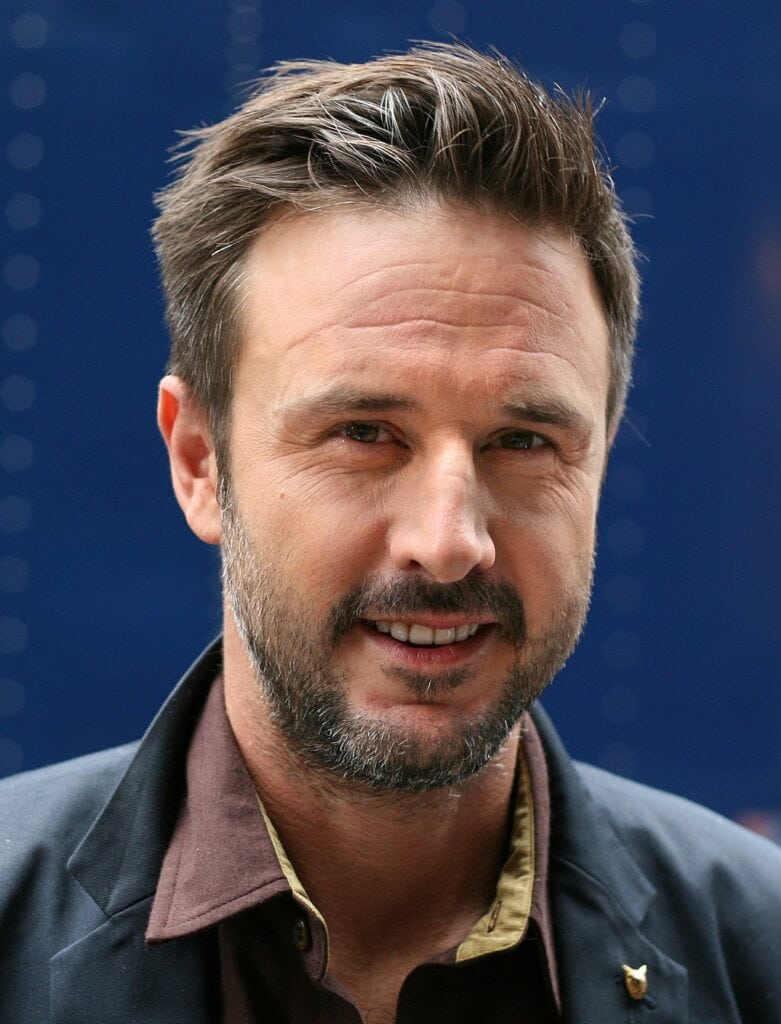 photo source: commons.wikimedia.org
David Arquette is Patricia Arquette's youngest sibling, born in 1971. Unlike his other siblings, David did not only pursue an acting career but also worked as a producer and professional wrestler.
Concerning his acting career, David took part in several movies such as Buffy the Vampire Slayer, Never Been Kissed, and It's a Very Merry Muppet Christmas Movie. He also featured on several tv shows ranging from Friends to Beverly Hills, 90210, and Blossom.
As we mentioned earlier, David also worked as a professional wrestler. In fact, in 2000, he was brought into WCW storylines, making his first appearance in April. He remained in the business until 2021, when he officially announced his retirement from this sport.
Apart from fighting and acting, David is also a talented painter. He is, in fact, a certified Bob Ross instructor.
Talking about his love life, in 1996, David met Courteney Cox, the famous actress playing the role of Monica Geller in Friends. The two got married in 1999 and formed the production company, Coquette.
Did You Know?
David is one of the owners of Bootsy Bellows, an exclusive nightclub located in LA. The nightclub's name was inspired by David's mother, who used this nickname during her burlesque shows.
OTHER POSTS YOU MAY BE INTERESTED IN