Dakota Johnson and her five siblings are a household name in acting, and if you've had a chance to catch any of Dakota's past or recent work, you'll know why.
She is the daughter of Don Johnson and Melanie Griffith, both of whom have experienced the pinnacle of success in their field of acting and film producing. It was inevitable she and her five siblings would carry the mantle as some of the industry's most bankable, box office drawing stars.
Dakota began her career before she was a teenager. However, it wasn't until her role in Fifty Shades of Grey as Anastasia Steele, which sent a shockwave through pop culture, that she became known on a first name basis and had directors desperate to cast her in their next scandalous romantic drama.
In 2022, it's easy for her to attract much of the media attention as the centerpiece of her family, but she has five siblings who also deserve a mention for their accomplishments in the industry. So join me as we draw the curtains back and take a look at the illustrious Johnson clan, ranking them from oldest to youngest!
6. Jesse Johnson (December 7, 1982 – Present)
Born: Los Angeles, California
Occupation: Actor
Notable Role: Killing Lincoln
Jesse Johnson is the oldest of the Johnson Hollywood family at 39-years-old. In 2001, Jesse dipped his toe into the world of showbiz as a guest appearance on the series Nash Bridges, which aired on CBS. That means it wasn't exactly small potatoes!
In 2013, Jesse portrayed the infamous presidential assassin, John Wilkes Booth, in the T.V film Killing Lincoln. Because of the cultural and political magnitude of that historical event itself, it was considered his breakthrough role and received positive reviews.
---
5. Alexander Bauer (August 22, 1985 – Present)
Born: Los Angeles, California
Occupation: Writer, Cinematographer
Notable Role: Unknown
Alexander Bauer strays from his family when it comes to living a life open to the public eye. Though not an actor, he has been involved in the movie business as a writer and cinematographer. He contributed to the 2013 movie, Kazoos. In 2015, he was a second assistant cameraman in This Loneliness.
He's the only child from his parents' marriage (Steven Bauer and Melanie Griffith).
Did You Know?
Alexander Bauer is of mixed ethnicity. His father, Steven, is regarded as a legendary actor and producer. He's most famous for his roles in Scarface, Primal Fear, and Traffic.
---
4. Dakota Johnson (October 4, 1989 – Present)
Born: Austin, Texas
Occupation: Actress, Model
Notable Role: Fifty Shades of Grey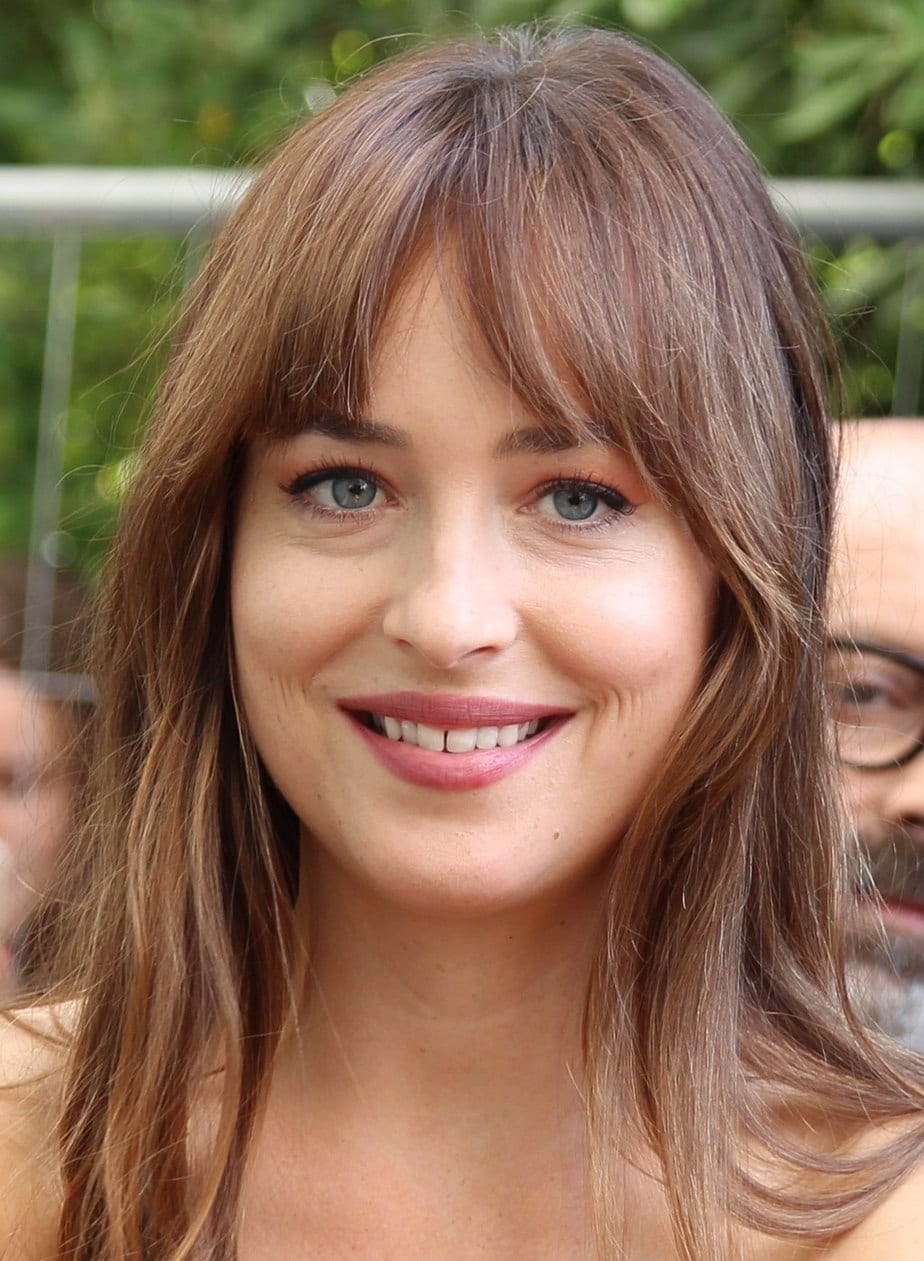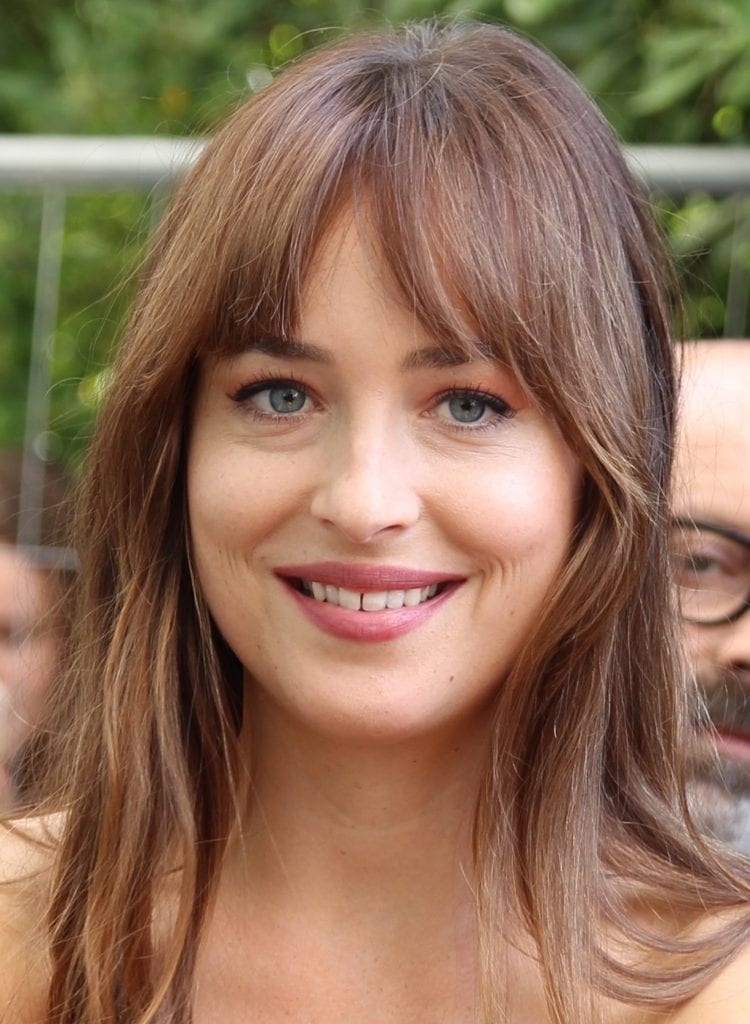 photo source: Wikimedia Commons
Dakota Johnson has enjoyed the highest tier of fame as an American actress, producer, and model. Thanks to her recurring role in the Fifty Shades series, she skyrocketed to the top of every casting agent's wish list as a marquis movie star.
Dakota has had small roles in many films that we now consider classics, with The Social Network (2010) being the most prominent. Fans of her career might even consider her breakthrough role not to have come from the Fifty Shades erotic drama, but from her supporting role in the widely praised action comedy 21 Jump Street (2012).
Dakota was a BAFTA Rising Star Award nominee in 2016, and the accolades didn't stop there. She has a People's Choice Award and a nomination for two MTV Movie & TV Awards. Her impressive career resume tells us that she has a knack for picking excellent scripts.
She's been in films like the mob drama Black Mass, Suspiria, The Lost Daughter, and the endearing comedy-drama The Peanut Butter Falcon.
Did You Know?
Dakota Johnson is a brand ambassador for the legendary luxury fashion brand, Gucci. She's also a co-creative director, investor, and ambassador for the sexual wellness brand Maude.
---
3. Stella Banderas (September 24, 1996 – Present)
Born: Marbella, Spain
Occupation: Actress, Model
Notable Role: Crazy in Alabama
View this post on Instagram
Stella Banderas is named after her mother's (Melanie Griffith) acting teacher Stella Adler. It all came full circle when she began attending the Stella Adler Studio of Acting in New York in pursuit of following in the family's footsteps.
Stellas is fluent in English and Spanish, which shouldn't come as a surprise considering her father is one of the most prolific Spanish actors of the last century!
She's best known for her role as Marilyn in Crazy in Alabama, directed by her father, Antonio Banderas.
Did You Know?
Stella Banderas maintains a close relationship with her parents, but did file a petition to have her original last name of Griffith dropped. According to her, it was to simplify her name and make it shorter, presumably to make it more marketable.
---
2. Grace Johnson (December 28, 1999 – Present)
Born: Unknown
Occupation: Actress, Model
Notable Role: N/A
View this post on Instagram
When it comes to acting, Grace remains out of the spotlight. But that's not to say she's not in front of the cameras! Grace Johnson is currently signed to IMG Models agency and is the daughter of Don Johnson and Kelley Phleger.
Grace made her runway debut in 2019 at the Christian Cowan x The Powerpuff Girls fashion show in Los Angeles, California.
Did You Know?
Grace Johnson sports over 40k followers on her Instagram page. It offers a window into her life as an IMG Model and life's adventures as a Hollywood socialite.
---
1. Jasper Johnson (June 6, 2002 – Present)
Born: Los Angeles, Callfornia
Occupation: Student
Notable Role: N/A
Jasper Breckenridge Johnson is the youngest of the Johnson siblings!
Jasper Breckenridge Johnson has not followed the family blueprint thus far in his life. He's the son of Don Johnson and Kelley Phleger. At just 19-years-old, Jasper cemented himself as a pretty talented high school basketball player and now plays at the collegiate level. He even was named a part of the West Coast Elite Under Armor team.
If professional basketball isn't the path he chooses to take, he wrote on his Next College Student Athlete Page, "I intend to major in business and graduate with a 4-year degree and pursue a career in that field."
Jasper shares a strong bond with his half-siblings, including Dakota Johnson. Their father emphasizes the importance of a close family and always keeps everyone as close as possible despite their busy schedules. Jasper's mother, Kelley, previously worked as a nursery school teacher before having kids with Don.
OTHER POSTS YOU MAY BE INTERESTED IN