Scarlett has been one of the most recognizable faces in Hollywood, and that was way before her portrayal as our favorite Russian super spy, Natasha Romanoff — a.k.a Black Widow. Her versatility as an actress earned her high praise and recognition in the form of prestigious accolades. They include but aren't limited to Academy Awards and Golden Globe Awards.
These days, she's solidified herself as a bonafide action star and one of the top earners in her field. At 37, she's still young and shown no signs of getting off the wild ride that is the life of an A-list actress.
But Scarlett has five siblings who keep her grounded and who have achieved success of their own in the industry. So let's learn a little more about Scarlett and where she fits among this six-sibling troupe.
6. Adrian Johansson (November 3, 1976 – Present)
Age (as of June 17, 2022): 45
Born: New York, New York
Occupation: Actor
Known For: Rain (film)
Adrian Johansson is the oldest sibling at 45-years-old and the son of Karsten Johansson and Melanie Sloan.
Despite his modest career in front of the camera, information on Adrian and any future projects he has coming up isn't public knowledge yet.
Did You Know?
He's an actor like his sisters, appearing in films like Rain (2001), Grand Theft Auto IV: The Lost and Damned (2009), and Red Lights August (1999).
---
5. Vanessa Johansson (January 12, 1980 – Present)
Age (as of June 17, 2022): 42
Born: New York, New York
Occupation: Actress, Director
Known For: Shark in Venice (film)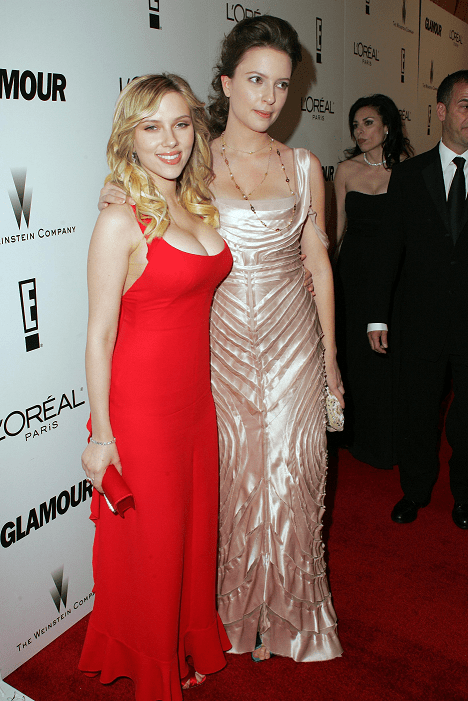 photo source: depositphotos.com
Vanessa Johansson is the 42-year-old big sister of Scarlett, and you can most frequently find her supporting her projects on red carpets and other high-profile events. She's also an actress and director, known for playing the lead role in Sharks in Venice (2008) and Manny & Lo (1996).
Vanessa also starred in Skavengers, Shifted, Battle for Terra, The Objective, Reservations, and Day of the Dead.
Did You Know?
Vanessa is Danish from her father's side and American from her mother's. She has lived in the U.S her entire life.
---
4. Christian Johansson (1985/90 – Present)
Age (as of June 17, 2022): 32-37
Born: N/A
Occupation: Writer, Cinematographer
Known For: Blåljus (film)
Christian Johansson is a writer, cinematographer, and contributor in the camera and electrical department.
The exact date of birth and other details of his life and career are unknown.
Did You Know?
He's known as a writer for the Danish film Blåljus (2004). He worked as part of the additional crew on Sven (1997).
---
3. Hunter Johansson (November 22, 1984 – Present)
Age (as of June 17, 2022): 37
Born: New York, New York
Occupation: Actor
Known For: Manny & Lo (film)
View this post on Instagram
Hunter Johansson is the twin brother of Hollywood superstar Scarlett Johansson. Judging by the many events they're seen at together arm in arm, it looks like their relationship is as close as we'd expect twins to be.
Hunter and his sister's career began together, appearing in the film Manny & Lo. He's also appeared in the popular TV series covering everything in the world of celebrity, Entertainment Tonight (1981).
Did You Know?
You can find Hunter on his Instagram – @hunterjo. He currently has just over 10k followers.
---
2. Scarlett Johansson (November 22, 1984 – Present)
Age (as of June 17, 2022): 37
Born: New York, New York
Occupation: Actress
Known For: Marvel's Avengers (film)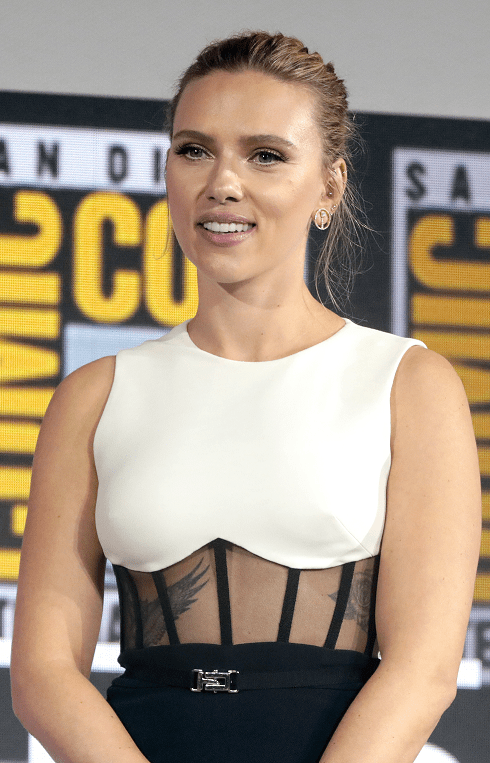 photo source: Wikimedia Commons via Gage Skidmore
Scarlett Johansson is not just the breadwinner in her family, but as recently as 2018-2019, she became the highest-paid actress in Hollywood. Her films have earned an unbelievable $14.3 billion globally, thanks to the success and popularity of her character Black Widow in the Marvel Cinematic Universe.
Scarlett was among the fortunate few to have a clear vision of what she wanted for the future. Aspiring to act since childhood, she got her start on stage on Off-Broadway productions, eventually making her screen debut in the fantasy comedy North (1994).
It wasn't long before she was unwillingly labeled a sex symbol by the media. For Scarlett, her choice in films started to show resistance against the title, choosing to do niche, indie films like Under the Skin (2013), a dark story of an alien who preys on unsuspecting men while in search of personal meaning on Earth.
Until her reoccurring role in the Marvel Universe, Scarlett was regarded as an indie actor, taking on avant-garde roles and projects that continued to challenge her range as an actress.
In 2022, now that her run as a superhero is over, she's returned to smaller budget and offbeat films. She's set to star in a Wes Anderson romance titled Asteroid City, as well as two Apple TV+ exclusives: Bride and Project Artemis.
Did You Know?
In 2019, Scarlett Johansson received two simultaneous Academy Award — Best Actress and Best Supporting Actress — nominations for her roles in two different movies, Marriage Story (2019) and Jojo Rabbit (2019).
---
1. Fenan Sloan (2008 – Present)
Age (as of June 17, 2022): 14-15
Born: Ethiopia
Occupation: N/A
Known For: N/A
Fenan Sloan is the youngest of the Johansson siblings at 13 or 14-years-old!
Fenan Sloan was adopted by Melanie Sloan when she was just over a year old, during the same time Iron Man 2 was set to premiere. In fact, Melanie had to miss the premiere because she was on her way to Ethiopia to take home the Johansson family's newest beloved sibling.
Details on her life as she's now entering her teenage years are unknown.
Did You Know?
In a stroke of terrible timing, Melanie was reportedly stranded in Germany while en route to Ethiopia due to a volcanic ash cloud. "The volcano put the whole adoption process in jeopardy due to time constraints," a source told Us Magazine. "But it worked out in the end."
OTHER POSTS YOU MAY BE INTERESTED IN