Friends is without a doubt one of the most popular tv comedy series of all time. Despite being first broadcasted in the 90s, young people are still watching its ten seasons, following the lives of Monica, Chandler, Rachel, Ross, Phoebe, and Joy.
Surprisingly enough, despite the huge success, after the end of the show most of these actors disappeared from the media, except for one: Jennifer Aniston.
This actress has joined all sorts of movies and is still making the news to this day. After more than 20 years since Jennifer's debut in Friends, her fans know everything about her life, except for one detail. In fact, this amazing actress has always been very private about her family.
However, in the last year, her two half brothers, John and Alex, became known to the public. And this is exactly what we are going to discuss in this article!
If you want to know more about Jennifer Aniston's siblings, just keep reading.
3. John T. Melick (June 6, 1959 – present)
Age: 63 Years Old
Parents: Nancy Dow, Jack Melick
Birthplace: LA, California
John T. Melick is Jennifer's oldest brother and is currently 63 years old.
He was born to Nancy Dow and Jack Melick and became known to the public only in 2016 when Jennifer mentioned him in a statement regarding her mother's death.
Just like his half-sister, also John works in the film industry, but not as an actor. He served as assistant director and production supervisor for movies such as The Tribes of Palos, Verdes, and Christmas in Palm Springs.
John is married to Shannon Melick, and the two have two children together: John IV and Eilish K.
Did You Know?
In her statement provided to People, Jennifer declared: "It is with great sadness that my brother John and I announce the passing of our Mother Nancy Dow. She was 79 years old and passed peacefully surrounded by family and friends after enduring a long illness."
---
2. Jennifer Aniston (February 11, 1969 – present)
Age: 53 Years Old
Parents: Nancy Dow, John Aniston
Birthplace: LA, California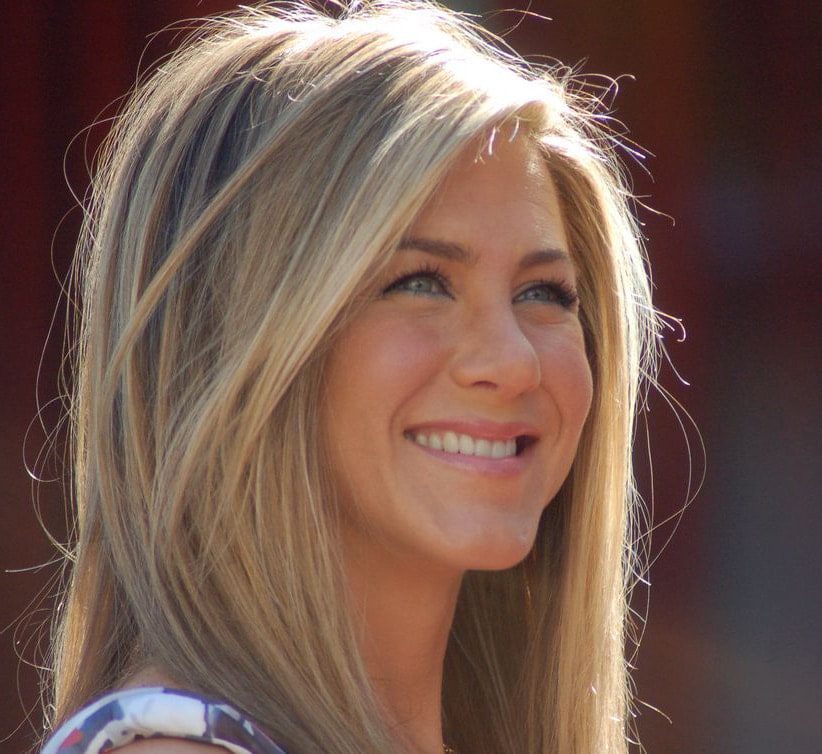 photo source: commons.wikimedia.org
Jennifer Aniston is currently one of the most famous actresses in the world and is particularly known for her role as Rachel Green in the series Friends.
Jennifer was born to two actors, Nancy Dow and John Aniston. Her parents moved to NYC when she was very young, and here Jennifer discovered her passion for acting.
Throughout her career, Jennifer took part in all sorts of movies, such as Bruce Almighty, The Break-Up, Marley & Me (2008), and Just Go with It.
Did You Know?
Jennifer also won several awards! Some of these include the Primetime Emmy Award, a Golden Globe Award, and two Screen Actors Guild Awards.
---
1. Alex Aniston (May 2, 1989 – present)
Age: 33 Years Old
Parents: John Aniston, Sherry Rooney
Birthplace: Unknown
Alex is Jennifer's youngest sibling, as he was born in 1989 and is currently only 33 years old.
He's Jennifer's half-brother as he was born to John Aniston's second wife, Sherry Rooney. Unlike his half-siblings, Alex is not interested in movies.
In fact, in his late teenage years, he decided to start traveling all over America with his black van. Alex mainly went from the US to Alaska and back. On the way, he worked cleaning the roads from dead animals hit by cars and other vehicles. He would then sell the corps to taxidermy.
Alex identifies as an artist. He collects animal skulls and makes his own clothes. In 2014, he started dating model Adriane Hallek. Together they had two children, however, they later split up. Alex is now in a relationship with Kiri Peita.
Did You Know?
One of Alex's friends declared: "I feel he does his own thing, he makes his own clothes, he's a really creative guy. I remember he was interested in things like animal skulls but I've not seen him that recently and not sure what art he does with them, I would describe him as an artist. He also likes to make original bikes out of different bike parts."
OTHER POSTS YOU MAY BE INTERESTED IN