Many people consider blues an old music genre that has little to offer to the new generations. It's not a mystery that the most popular blues musicians, such as B. B. King, Muddy Water, and Eric Clapton, used to be popular decades ago. Throughout the years, other genres such as rock, pop, and rock have slowly gained popularity, and blues has become less and less popular. It's now quite rare for young kids to get passionate about this music genre, however, some still do!
Blues haven't disappeared, and there are still young artists releasing new albums every year! In this article, we will discuss eight of the youngest blues singers currently active!
8. Jontavious Willis (1996 – present)
Birthplace: Greenville Georgia
Age:25-26 Years
Occupation: singer, guitarist, songwriter, multi-instrumentalist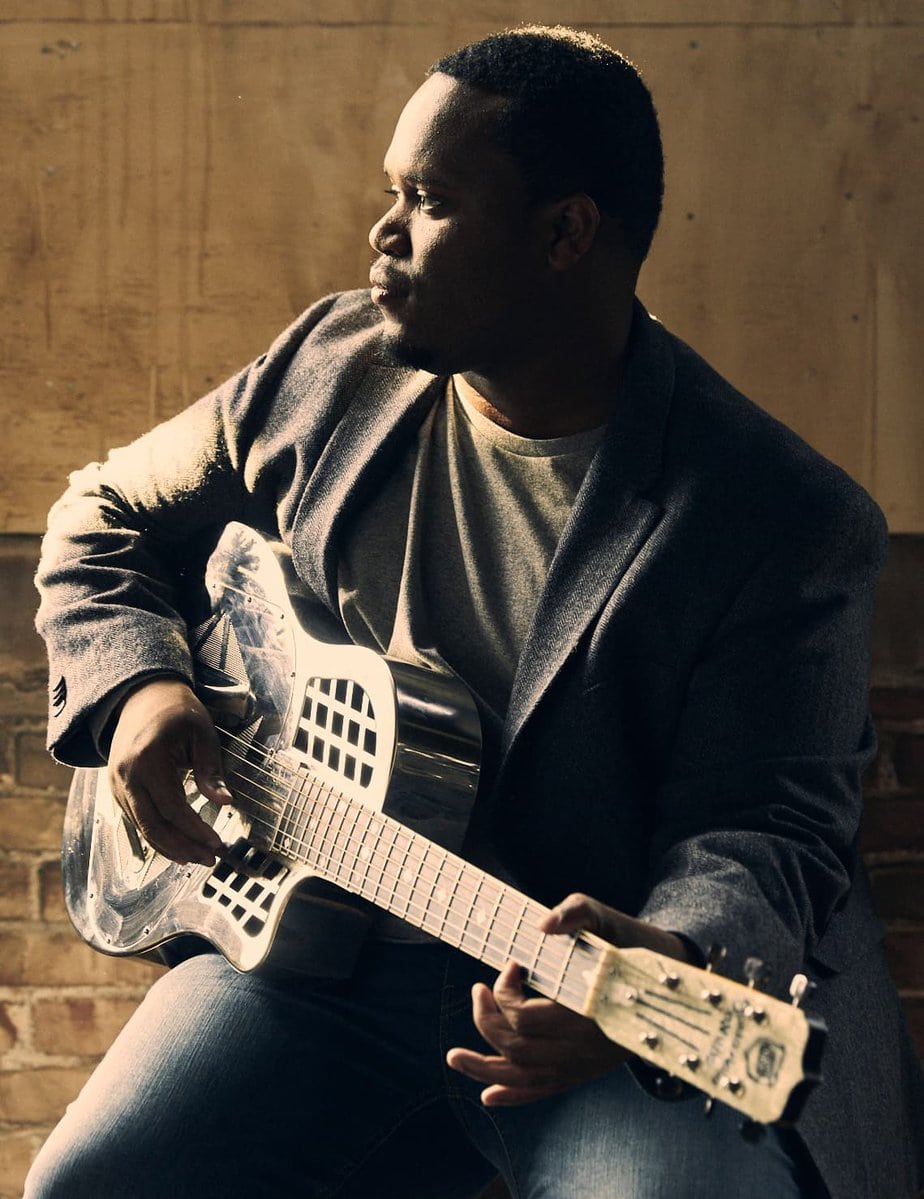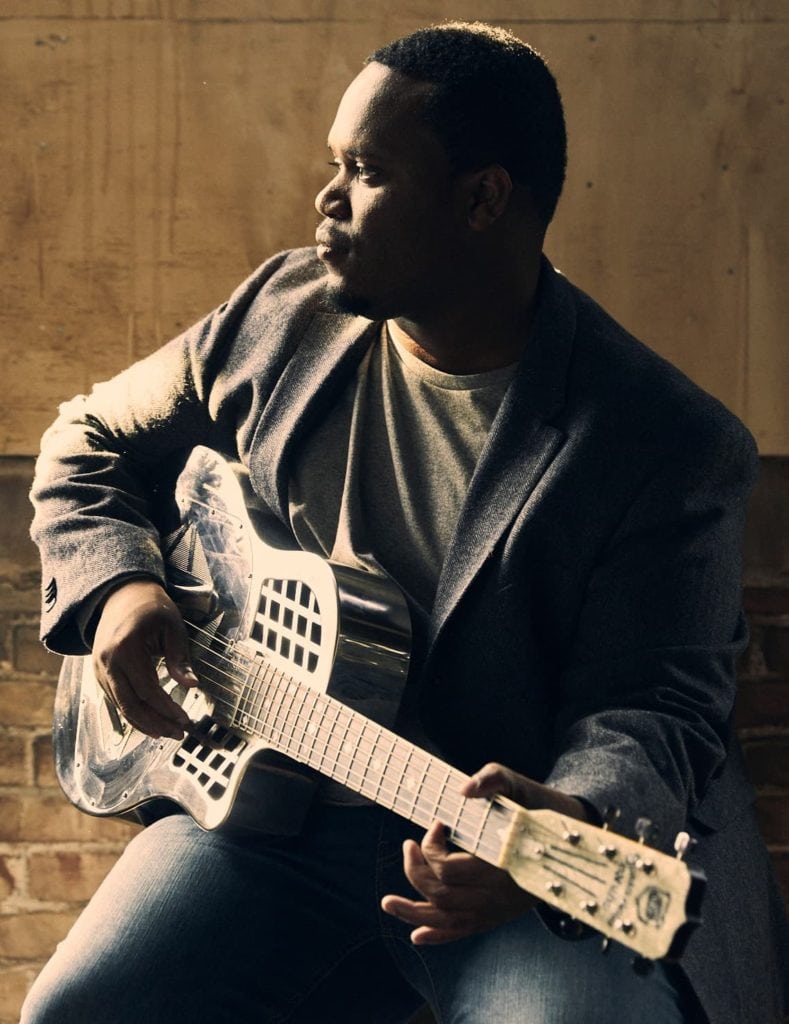 photo source: jontaviouswillis.com
Jontavious Willis was born in 1996 and is a successful blues singer and songwriter.
This young artist grew up in Georgia, where he sang gospel music, together with his grandad at the local Baptist Church. When Jontavious was fourteen, he watched a Youtube video of Muddy Waters performing 'Hoochie Coochie Man' and decided to start studying music. He learned many blues styles ranging from Piedmont, Delta, and Texas.
During his teenage years, Jontavious taught himself how to play several instruments ranging from the harmonica to the five-string banjo. In 2015, he was given the chance to play on stage with Taj Mahal, a famous American blues singer.
This helped his career greatly! In fact, soon after, Jontavious was able to release his first studio album, Blue Metamorphosis. In 2019, he released a second album, Spectacular Class, with the record label Kind of Blue Music. From 2019 onwards, Jontavious has been performing in several countries in Europe, ranging from Switzerland to Denmark and Norway.
Did You Know?
When Paul Oscher listened to Jontavious play, he stated: "When I heard him play I said to myself: this is how the blues, as I know it, is going to stay alive".
---
7. Marcus King (March 11, 1996 – present)
Birthplace: Greenville, South Carolina
Age: 26 years and 2 months
Occupation: singer, songwriter, guitarist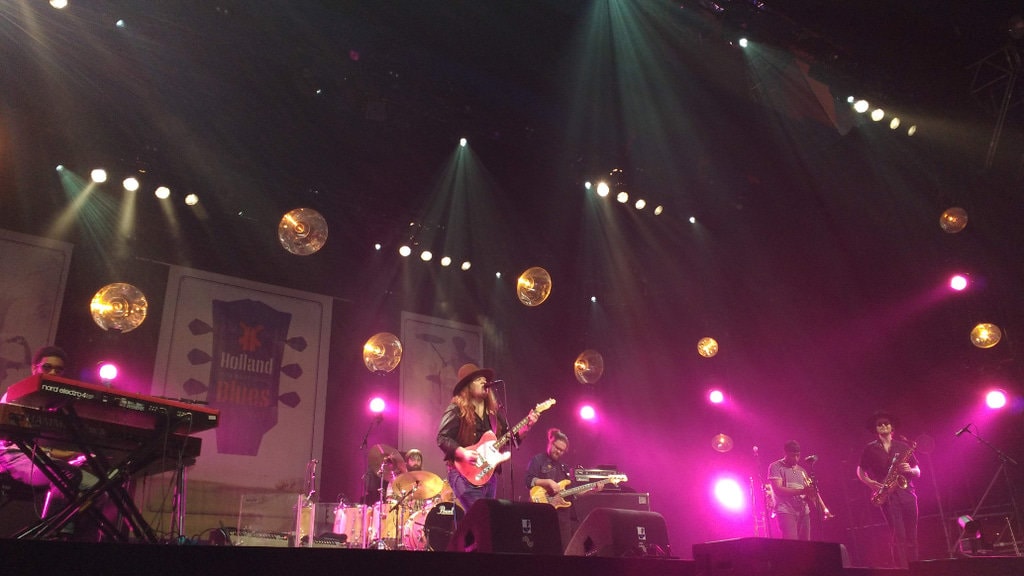 photo source: commons.wikimedia.org
Marcus King was born in March 1996 and is currently one of the youngest blues singers in the world.
This young musician was born in South Carolina into a musical family. His dad, Marvin, was, in fact, a famous blues guitarist, while his grandad was a popular musician.
When Marcus was only eight, he started to play at different shows together with his father. Three years later, he also performed in an album released by his dad.
It was during his teenage years that Marcus started to play with his own band and experiment with what he and his bandmates called the 'soul-influenced psychedelic Southern rock.'
Marcus soon decided to pursue a career in music and dropped out of college. He began to play and study jazz, inspired by his idols, Duane Allman, B. B. King, and Albert King. Marcus also studied jazz theory and performance at the Greenville Arts Center. In 2019, he released his first debut album, El Dorado.
Did You Know?
Marcus' first album received a nomination for Best Americana Album at the 63rd Annual Grammy Awards.
---
6. Artur Menezes (July 14, 1997 – present)
Birthplace: Brazil
Age: 24 years and 4 months
Occupation: guitarist, singer, songwriter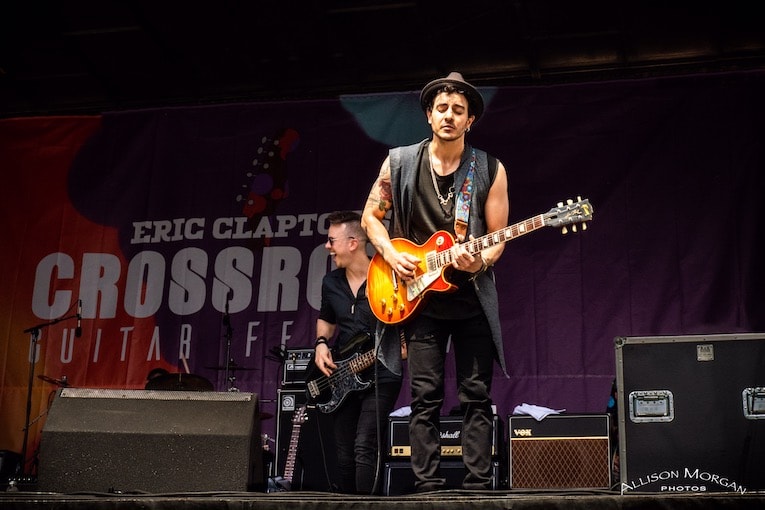 photo source: www.rockandbluesmuse.com
Artur Menezes is one of the youngest blues singers at the moment as he's only 24 years old.
Even though his main genre is blues, his music is also inspired by other styles such as psychedelic rock, funk, and baião, a Brazilian rhythm.
Artur currently lives in Los Angeles, but he played all over the US. In 2019, this young artist got the chance to perform at the Eric Clapton's Crossroads Guitar Festival, a showcase of a variety of blues musicians personally selected by Eric Clapton!
Throughout his career, Artur also won several awards. For instance, the Gibson/Albert King Award for the best guitarist by the Blues Foundation. More recently, in 2020, he also shared the stage with Joe Satriani in front of 20,000 people! His last album Fading Away was released in October 2020 and features a song with the blues legend Joe Bonamassa.
Artur now teaches guitar at the Musicians Institute in Hollywood and keeps performing all over the US.
Did You Know?
In 2020, Artur got his green card granted by the US government because of his contribution to blues.
---
5. Christone 'Kingfish' Ingram (January 19, 1999 – present)
Birthplace: Clarksdale, Mississippi.
Age: 23 years and 4 months
Occupation: singer, guitarist, multi-instrumentalist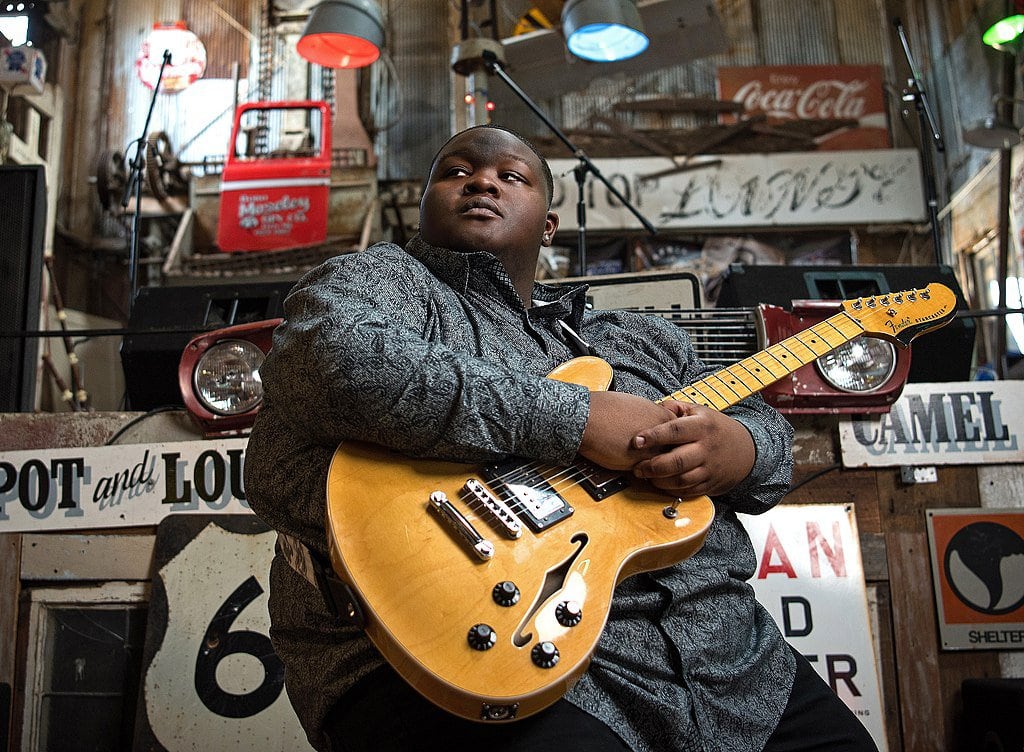 photo source: commons.wikimedia.org
Christone Ingram was born in January 1999 and is currently one of the youngest and most successful blues singers at the age of only 23.
Christone grew up in a musical family. In fact, all his relatives used to sing and perform in church.
From a very young age, Christone started to join music groups and watch gospel performances. His mom, Princess Pride, is the first cousin of a famous country musician Charley Pride.
Christone became extremely interested in music at the age of five when his dad showed him a documentary on Muddy Waters. After watching the documentary, he began to play drums and then moved to the bass and guitar when he was 11.
During seventh grade, Christone started to play in different gigs around his hometown. As time went by, he became more and more popular and started to perform at festivals. His first debut album, Kingfish, was released in 2019 and was extremely successful. It was, in fact, presented with five Blues Music Awards.
Did You Know?
Christone has Asperger syndrome.
---
4. Quinn Sullivan (March 26, 1999 – present)
Birthplace: New Bedford, Massachusetts
Age: 23 years and 1 month
Occupation: singer, guitarist, songwriter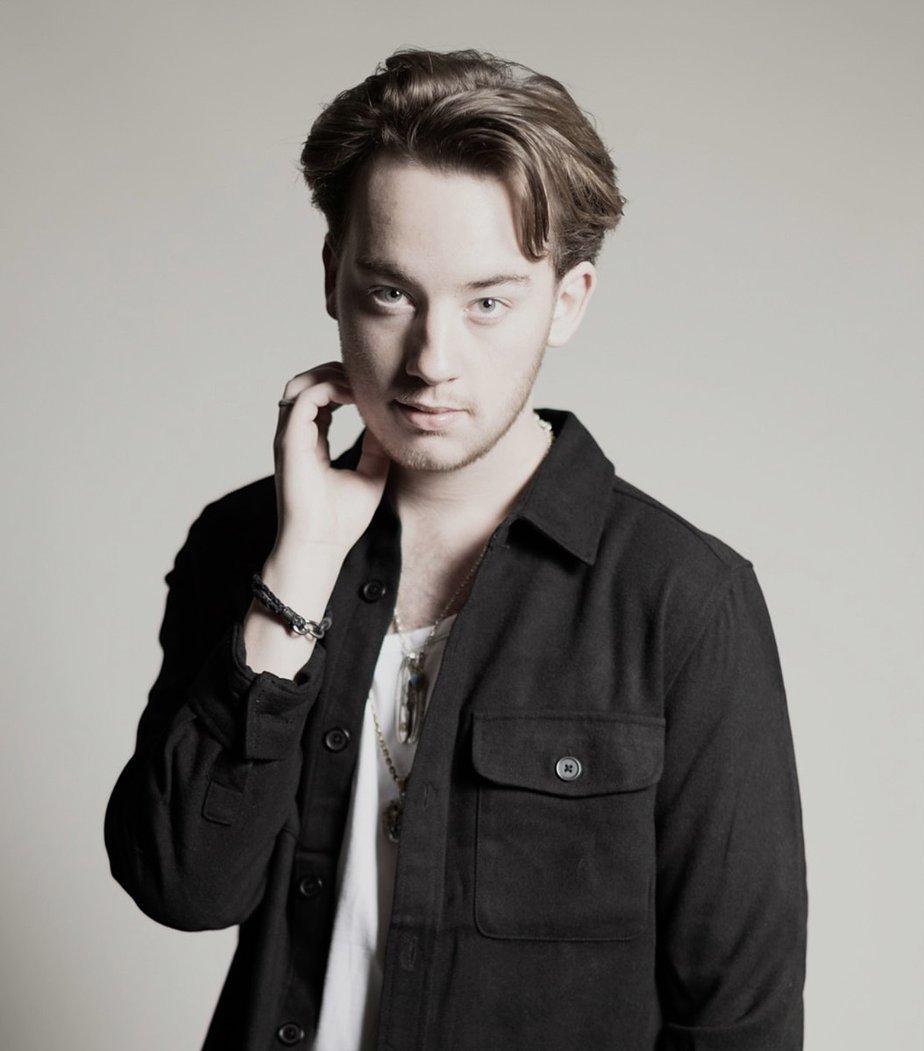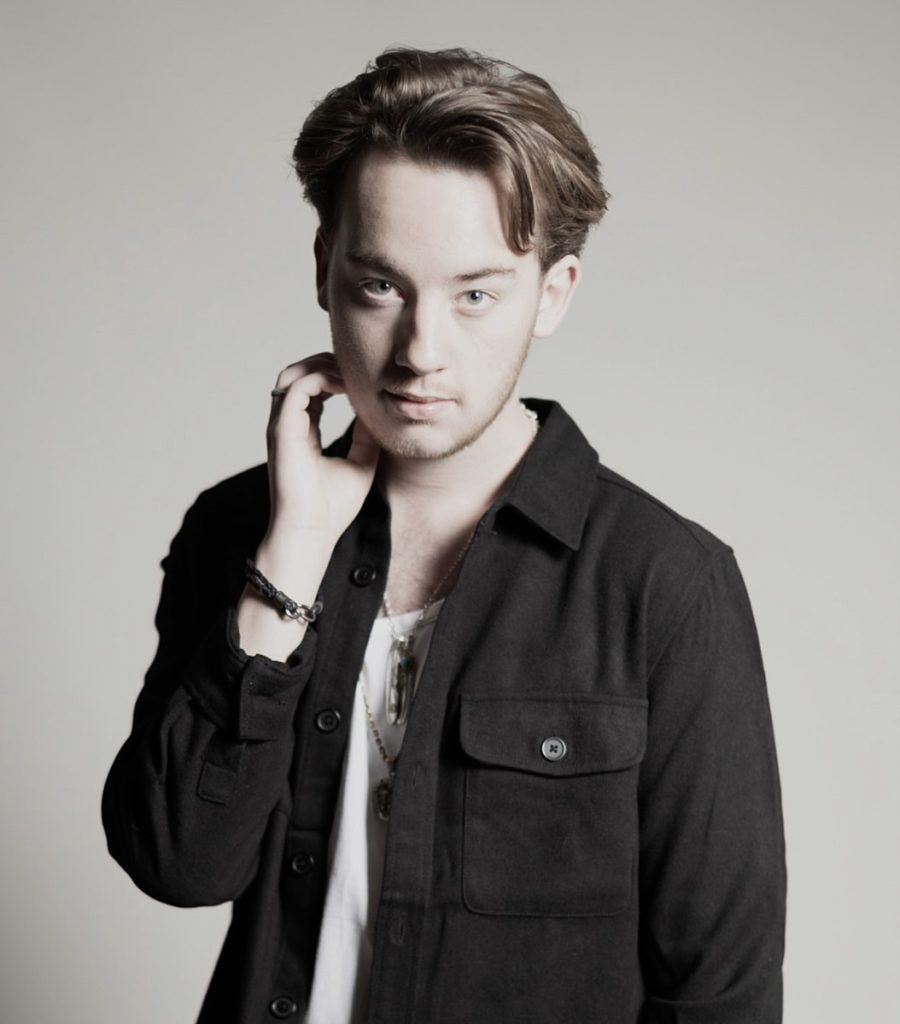 photo source: commons.wikimedia.org
Quinn Sullivan is a young blues musician who was born in March 1999.
He began playing guitar at the age of three and was invited to The Ellen DeGeneres Show when he was only six. Growing up, Quinn had the chance to play with blues stars such as B. B. King and Buddy Guy's Legends.
In 2008, he was invited to The Oprah Winfrey Show. The same year Quinn also played a solo for the song 'Who's Gonna Fill Those Shoes', a track from the Skin Deep album by Buddy Guy. The album was nominated for a Grammy, and famous musicians such as Eric Clapton and Derek Trucks played in it.
Quinn released his first album, Cyclone, at the age of 12. In the same year, he went on tour with his idol, Buddy Guy, with the intent of promoting his album. The following year, he published another album named Getting There.
Did You Know?
After Getting There, Quinn published two other albums, Midnight Highway and Wide Awake.
---
3. Sawyer Fredericks (March 31, 1999 – present)
Birthplace: Newtown Connecticut
Age: 23 years
Occupation: singer, guitarist, songwriter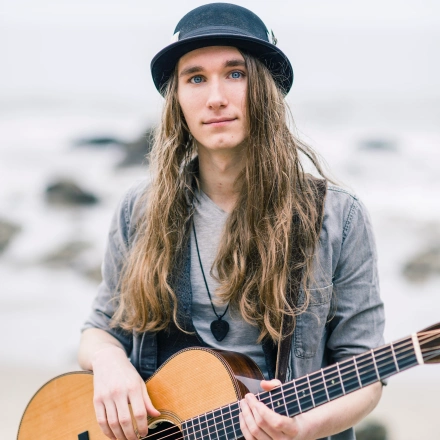 photo source: www.bostonherald.com
Sawyer Fredericks is particularly famous for having won the eighth season of The Voice in 2015, becoming the youngest male winner in the history of the show at the age of 16.
Sawyer was born in Connecticut and was the youngest of three brothers. When he was just eight, his family moved to New York, where Sawyer was homeschooled. This young artist started to attend singing classes at the age of 11 and began to perform in several events in the same year.
He released his first album Out My Window, in 2013, two years before competing in The Voice. He was invited to join this show when talent scouts noticed his Youtube channel.
After his experience at The Voice, Sawyer released three albums, A Good Storm, Hide Your Ghost, and Flowers for You.
Sawyer also supported several charitable causes. For instance, in 2015, he raised money for St. Jude's Children's Research Hospital, and in 2016, he collected donations to support Louisiana after a massive flood hit the state.
Did You Know?
In 2022, Sawyer announced his bisexuality to his fans.
---
2. Ally Venable (April 7, 1999 – present)
Birthplace: Kilgore, Texas
Age: 23 years
Occupation: singer, guitarist, songwriter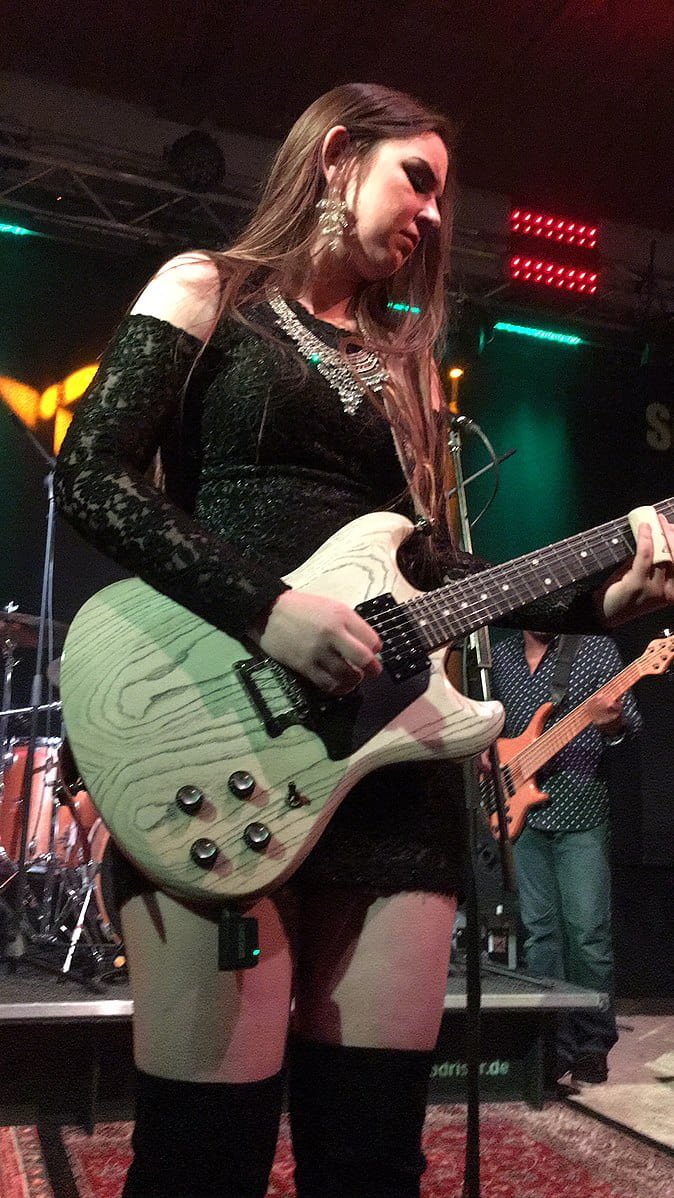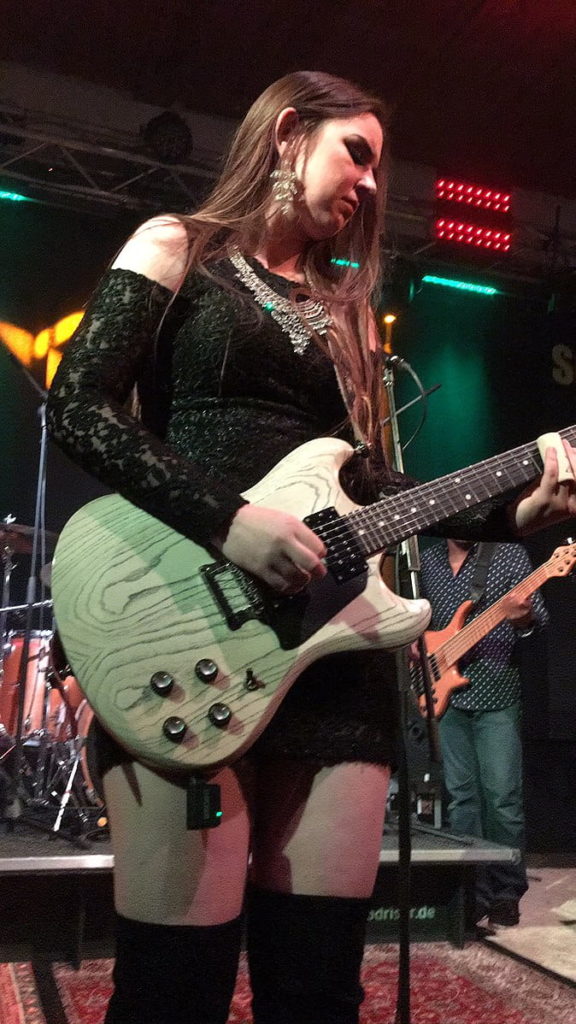 photo source: commons.wikimedia.org
Ally Venable is among the youngest singers in the blues scene at the moment as she's only 23 years old.
She was born in Texas in 1999 and now plays the guitar and composes songs. Ally started to write songs when she was very young, and her first album, Wise Man, was released when she was only 14.
This young blues singer won several awards throughout her career, both as a solo guitarist and with her band. For instance, she was awarded the 2014 and 2015 ETX Music female guitar player awards. Her band also won the ETX Music Awards 2015 and 2016 blues band of the year.
Ally released her second album, Puppet Show, in 2018, which debuted at number seven on the Billboard Blues Album. Since then, Ally released two other albums, Texas Honey and Heart of Fire.
Did You Know?
In 2019, Ally met one of her musical heroes, Kenny Wayne Shepherd. Together they collaborated on one of the tracks of her most recent album.
---
1. Tallan Noble "T-Man" Latz (September 22, 1999 – present)
Birthplace: Elkhorn, Wisconsin
Age: 22 years and 8 months
Occupation: singer, guitarist, multi-instrumentalist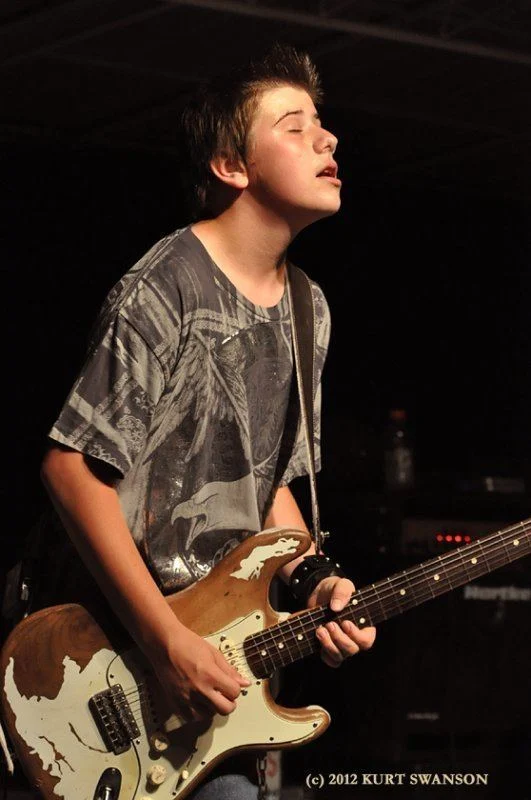 photo source: alchetron.com
Tallan Noble Latz is currently the youngest blues singer as he was born in September 1999, and he's only twenty-two years old.
His first instrument was a drum kit that he received at the young age of three. A year later, he started to play acoustic guitar and listen to other famous guitarists.
According to Tallan, his life changed when at the age of five, he watched a video of Joe Satriani performing. That's when he decided to become a professional guitar player and blues singer.
Tallan started to perform professionally at the age of six and a year later founded his band, the 'T-Man's Blues Project'. When he was nine years old, he had already made multiple recordings, appeared on tv shows, and played at festivals.
Some of the shows to which Tallan was invited include America's Got Talent, Rachael Ray Show, and Fox's Morning Show. He also performed in several festivals such as the Ain't Nuttin But the Blues Fest, Urbana Blues Brews, and Ozark Blues Fest.
Did You Know?
In 2008, the state of Wisconsin banned Tallan from playing in venues serving alcohol, given his young age.