The rap genre and the culture attached to it have shaped generations. Since its inception in the streets of New York's block parties in the 1970s, it slowly replaced the allure of the heavy metal stars and created a new brand of a rockstar that fits the modern sensibilities of the new generations. There are so many rappers who have come and gone, dishing out one or two hit songs before ultimately fading into obscurity and making way for the new flavor of the week. However, some have single-handedly pushed the cultural boundaries and reached new unimaginable heights. Rappers cut from this cloth become known as the best and are at the forefront, championing and spreading the beauty of rhythm and poetry.
Unfortunately, the lifestyle that follows some of our greatest rappers isn't conducive to a long life. Some of the greatest ever have succumbed to the struggles of the same impoverished streets that fostered their creativity. Though the greats are gone, the timeless storytelling through their craft will echo for as long as we have hearts and minds. Today, let's take a look at some of the youngest rappers who passed too soon.
8. Big Pun
Name: Christopher Rios
Age: 28
Born: 11/10/1971
Hometown: New York City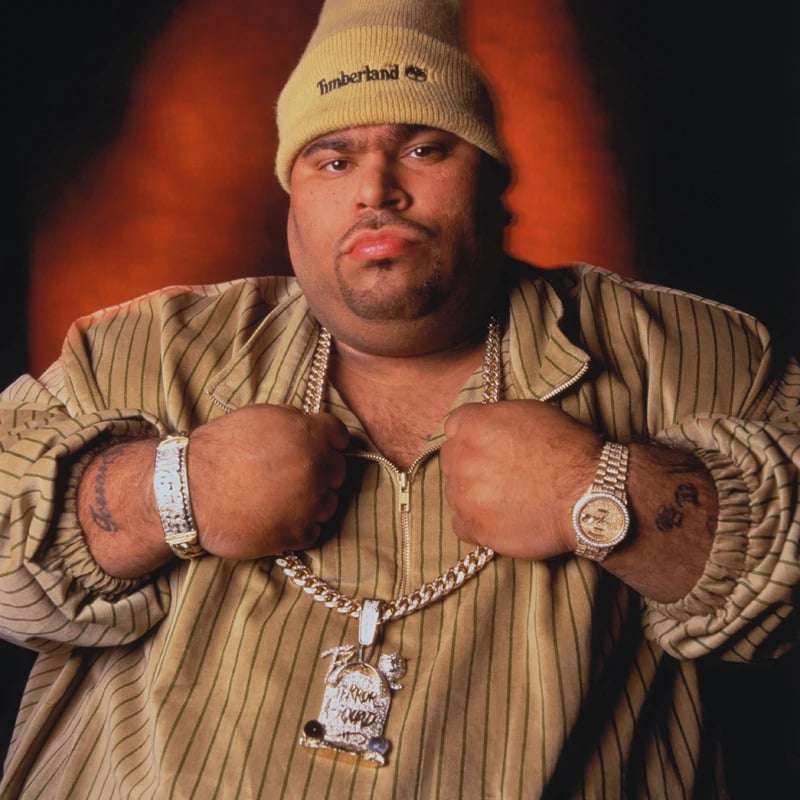 photo source: hip-hop-music.fandom.com
Big Pun was a New York-based rapper who lived up to his name. Not just in size but in gravitas, lyrics, and popularity. His rhyming schemes were very technical and intricate while injecting that typical hard-hitting, aggressive east coast style. The emotional weight he attached to his lyrics was second to nobody, and it helped separate him from the racially charged stereotypes that came with rappers from the area.
Christopher Rios is considered one of the greatest MCs of all time, and we have to give credit to Fat Joe and his keen eye for being the one to spot the generational talent. Rios had struggled with weight his entire life, and his drastic fluctuations between obese and morbidly obese spelled his demise, succumbing to a heart attack at just 28-years-old. Some of his chart-toppers include "I'm Not a Player" and "Still Not a Player."
Did You Know?
His debut studio album, Capitol Punishment, was released in 1997 and was an instant success. The Grammy-nominated album marked the first solo hip-hop record by a Latino artist to go Platinum.
---
7. Mac Miller
Name: Malcom McCormick
Age: 26
Born: 01/19/1992
Hometown: Pittsburgh, Pennsylvania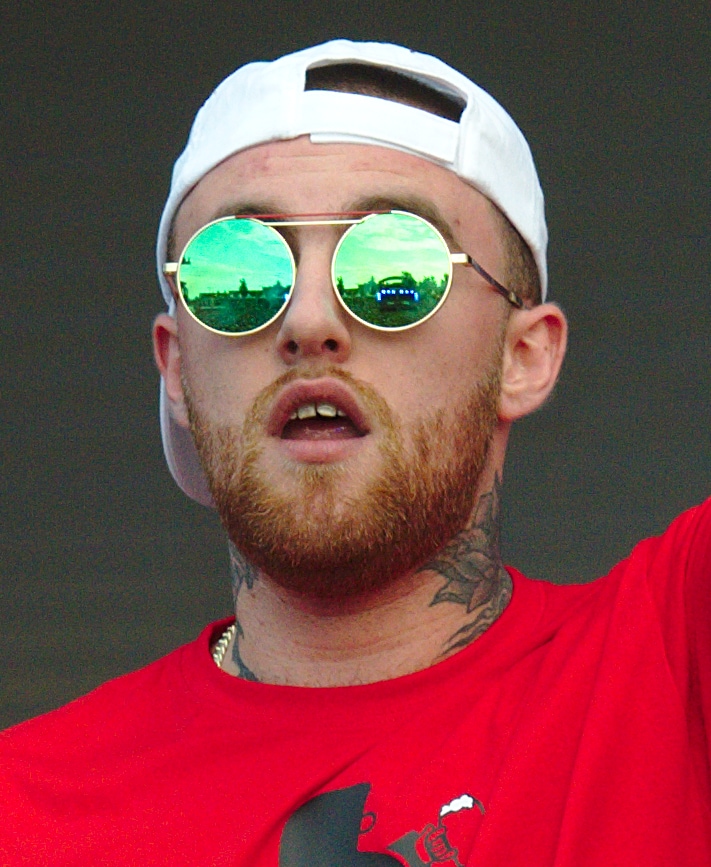 photo source: commons.wikimedia.org
Mac Miller began his hip-hop career in 2007 when he was 15-years old. Three years later, he signed a record deal and was an instant hit amongst college campuses. If you were in high school in the early 2010s, there's next to no chance you didn't hear kids blasting his music in the halls and in between classes. He showed massive potential and lived up to it.
McCormick was instrumental in evolving the rap game, making it accessible to people from all ethnicities and colors. He helped bridge gaps and divisions with his wonderfully jazz-influenced instrumentals and clever lyrical ability. Unfortunately, he suffered from substance abuse throughout his life and passed due to an accidental drug overdose at 26-years-old.
Did You Know?
Mac Miller couldn't be defined as just a rapper. The multi-talented musician worked behind the scenes and on the soundboard as a record producer for several artists. He operated under the pseudonym Larry Fisherman.
---
6. 2Pac
Name: Tupac Shakur
Age: 25
Born: 06/16/1971
Hometown: New York City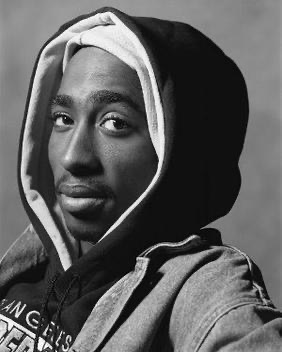 photo source: wikipedia.org
Tupac Shakur is regarded as the greatest, most influential rapper of all time. He's sold over 75 million records and has been a beacon for championing the civil rights movements. His lyrics were about more than drugs, killing, and gang banging. His musical themes addressed social injustices, racism, abuse, struggles with love, and success.
Shakur was shot and killed in a drive-by shooting after he attended the Bruce Sheldon vs. Mike Tyson fight in Las Vegas. After being rushed to the University Medical Center, he was placed on life support and died due to internal bleeding.
Did You Know?
Tupac and his success didn't end with his death. He's reached the peaks of the music charts with countless tracks that have been posthumously released. Shakur was inducted into the Rock and Roll Hall of Fame in 2017.
---
5. Notorious B.I.G
Name: Christopher Wallace
Age: 24
Born: 05/21/1972
Hometown: New York City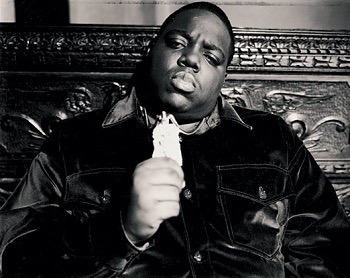 photo source: wikipedia.org
It's near impossible to mention Tupac without mentioning the Notorious B.I.G, given how intertwined they were in both the battle for rap supremacy on the east and west coast and through their feuds against each other. Biggie was a pioneer in rap and deviated from the norm with his trademark, laid-back, effortlessly smooth delivery and lyrical content.
Christopher Wallace came from gangster rap. Even as a young kid, it was clear he was special and a cut above the usual. Wallace, like Tupac, was shot and killed via a drive-by shooting. He was rushed to Cedars-Sinai Medical Center. After an emergency thoracotomy, he was pronounced dead at 1:15 am at just 24-years-old.
Did You Know?
A Netflix documentary called, Biggie: I Got a Story to Tell was released in 2021. Produced by famed rapper, friend, and confidant of Wallace, Sean Combs, the documentary does a deep dive on life before his acclaim.
---
4. Lil Peep
Name: Gustav Ahr
Age: 21
Born: 11/01/1996
Hometown: Allentown, Pennsylvania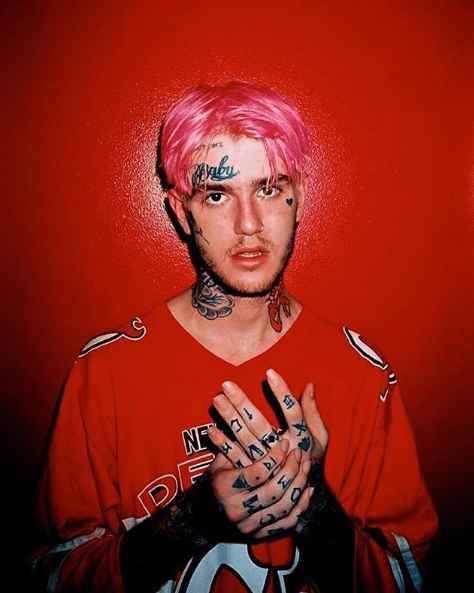 photo source: commons.wikimedia.org
Lil Peep was a Swedish-American rapper and a major figure in the emo-rap scene. At the forefront of the marriage between emo rap and rock music, Peep became the figurehead for the 2010s scene and is cited as an inspiration to the groups of kids that felt misunderstood and outcasted. His name, Lil Peep, is thanks to his mother, who used to call him peep since he was a little boy.
Gustav died due to an accidental overdose from a deadly cocktail of medications. Some included fentanyl, benzodiazepines, cocaine, cannabis, and Tramadol. He died while on his tour bus while preparing for a show that same night in Tucson, Arizona.
Did You Know?
Lil Peep subverted the usual stereotypes attached to rap with sexual identity and depression. His listeners connected with his stories of struggling with sexual identity as a bisexual male, and it endeared him forever to his loyal listeners.
---
3. Juice WRLD
Name: Jarad Higgins
Age: 21
Born: 12/02/1998
Hometown: Chicago, Illinois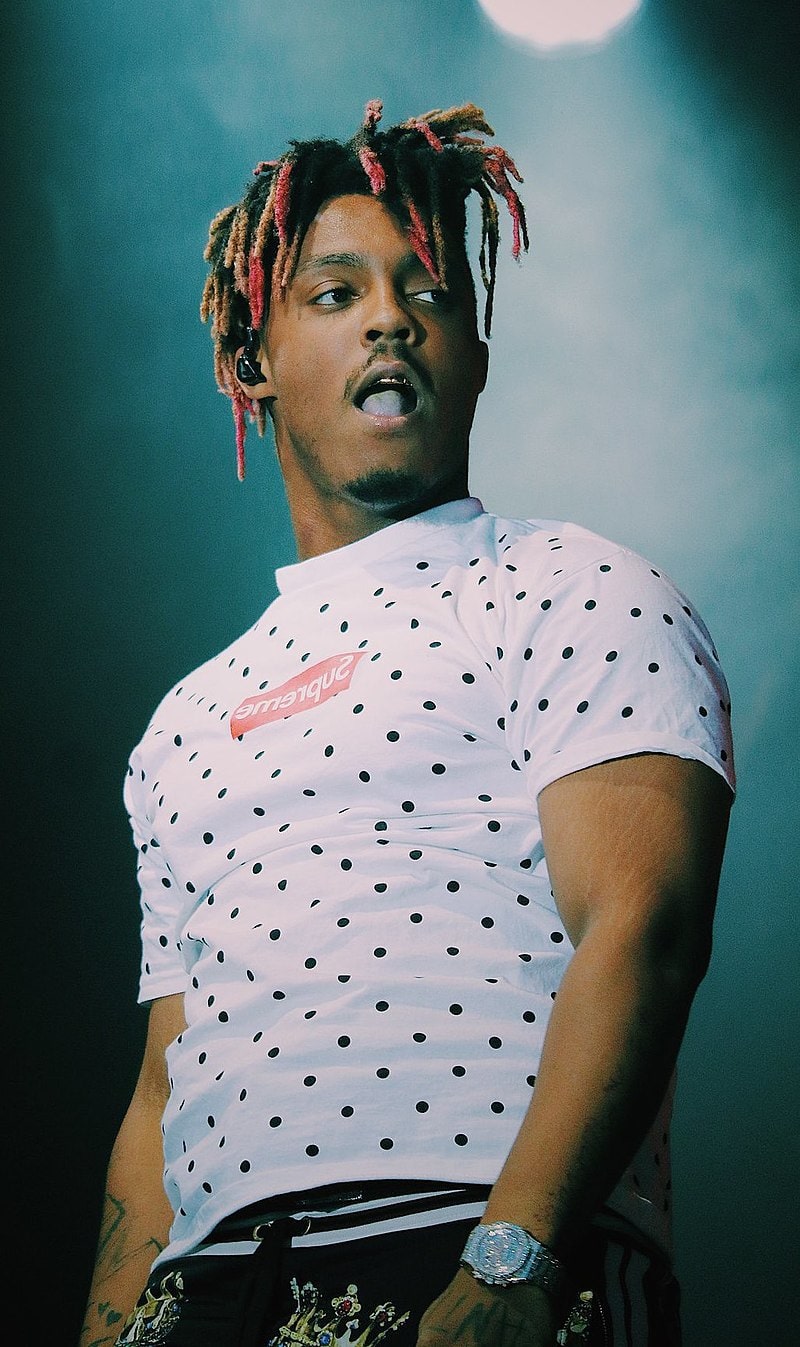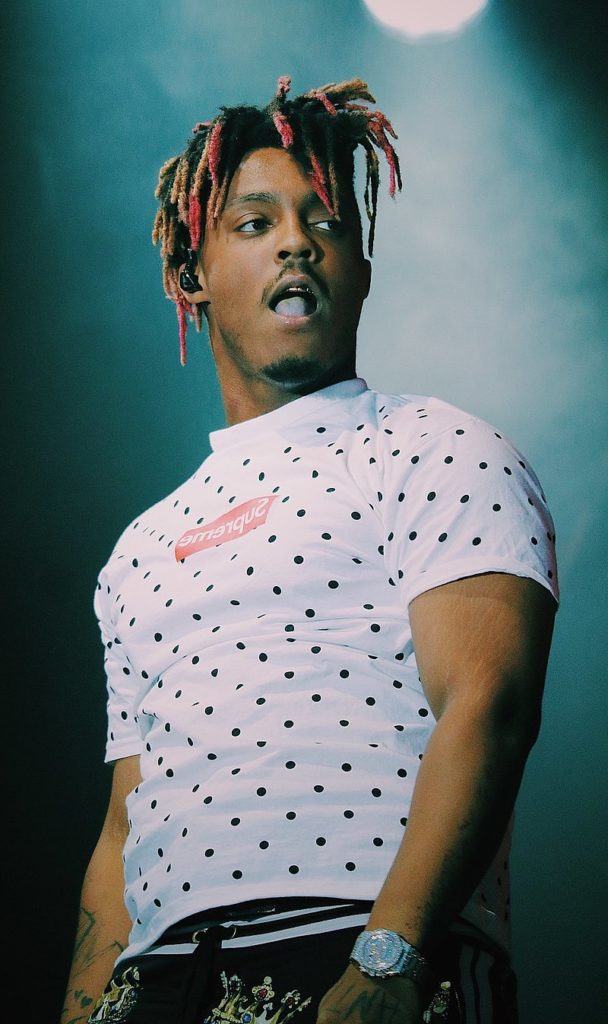 photo source: commons.wikimedia.org
Juice WRLD was one of the few rappers to gain massive fame and popularity through a new online avenue for musicians to release music, known as SoundCloud. Before even stepping foot on a stage, he amassed a large following through the internet platform and was known as one of the faces of a new branch of rap called emo-rap.
Higgins passed due to an accidental drug overdose after consuming a fatal dose of narcotics on a flight when he and his entourage learned that law enforcement was waiting to investigate upon landing after suspecting drugs and weapons were on the plane.
Did You Know?
Higgins' posthumous album, Legends Never Die, was among the most successful posthumous debuts and most U.S. top-ten entries in one album. The documentary film Juice WRLD: Into the Abyss was released after his death.
---
2. XXXTentacion
Name: Jahseh Onfroy
Age: 20
Born: 01/21/1998
Hometown: Plantation, Florida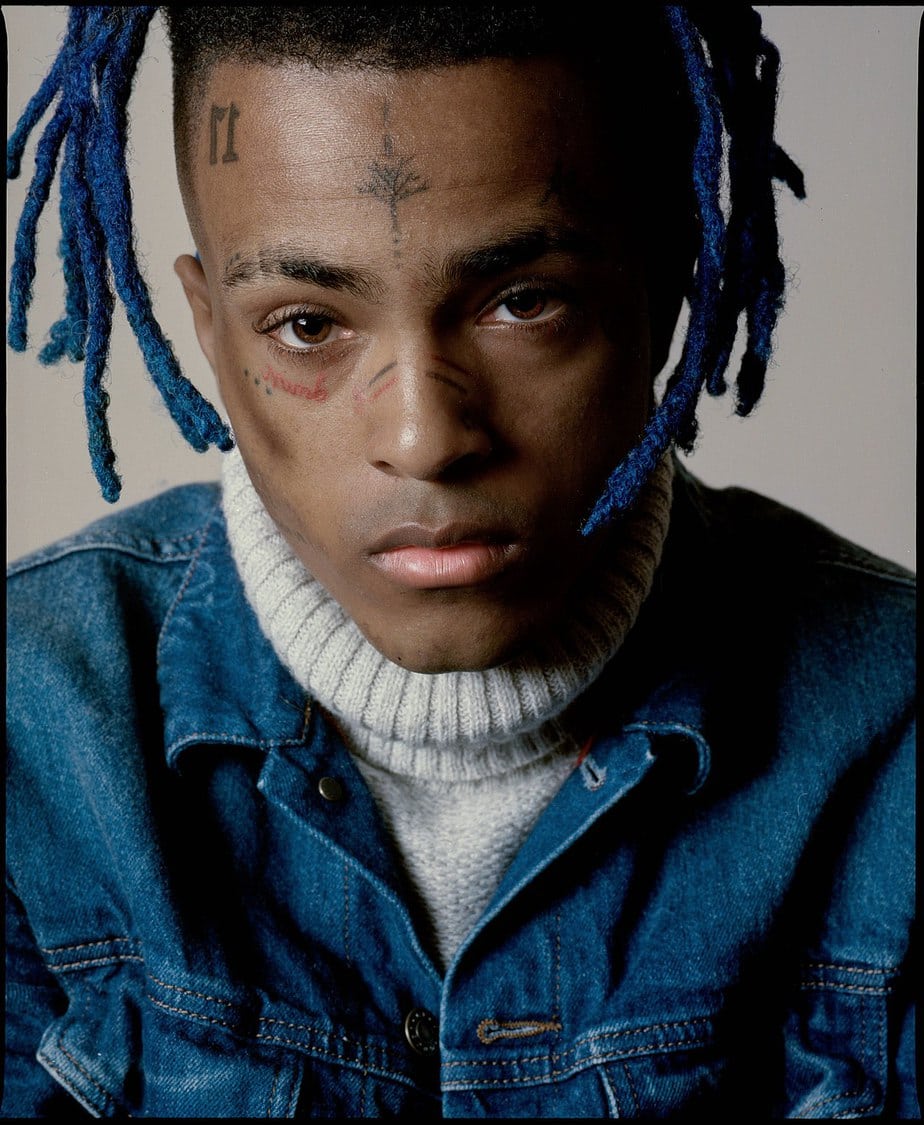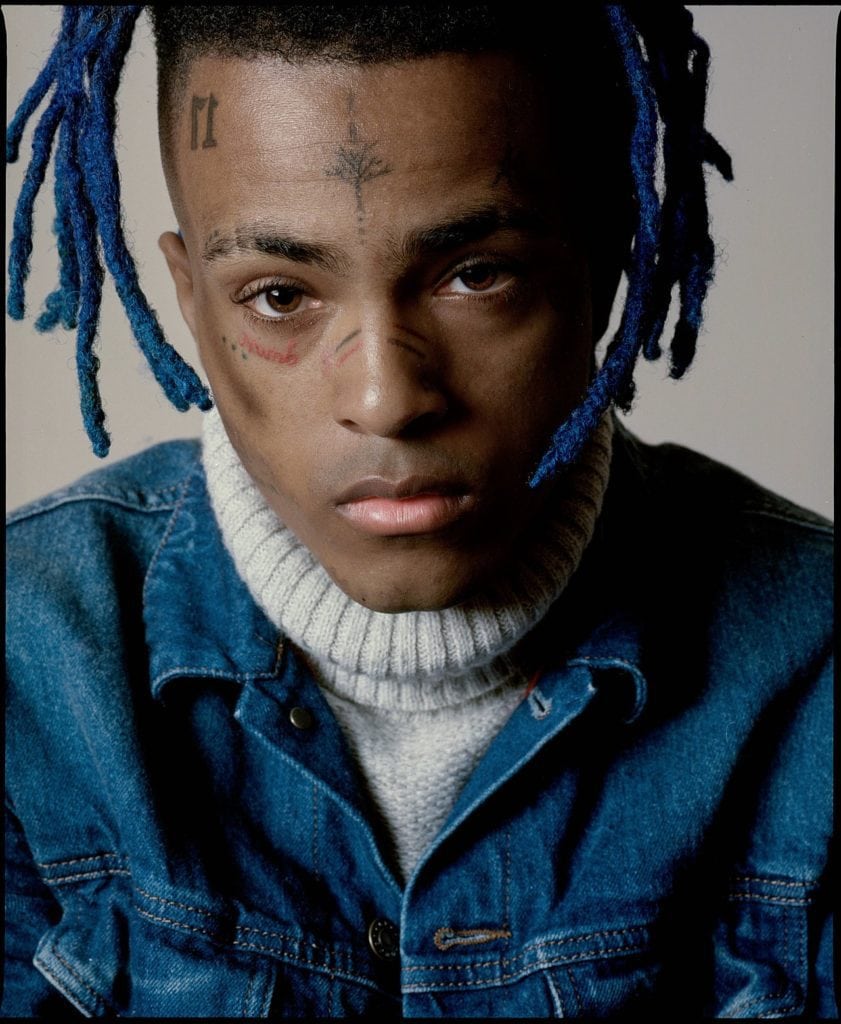 photo source: commons.wikimedia.org
XXXTentacion was yet another rapper who gained underground popularity through online streaming mediums. His tastes were eclectic and he infused genres like trap, lo-fi, indie, R&B, and emo into music that covered his themes of depression and violence.
While shopping in a Motorsports & Marine superstore in Deerfield Beach, Florida, several armed men had been stalking the young rapper. When he entered his car, two armed suspects approached his vehicle from an SUV and proceeded to rob and shoot Onfroy multiple times. He was pronounced dead at Broward Health North Hospital in Deerfield Beach.
Did You Know?
Jahseh's success is all the more impressive when you consider how brief it was. He released four studio albums that spanned from 2017 to 2019. His first album, 17, posthumously won the American Music Award for favorite album in the Soul/R&B category.
---
1. Pop Smoke
Name: Bashar Jackson
Age: 20
Born: 07/20/1999
Hometown: New York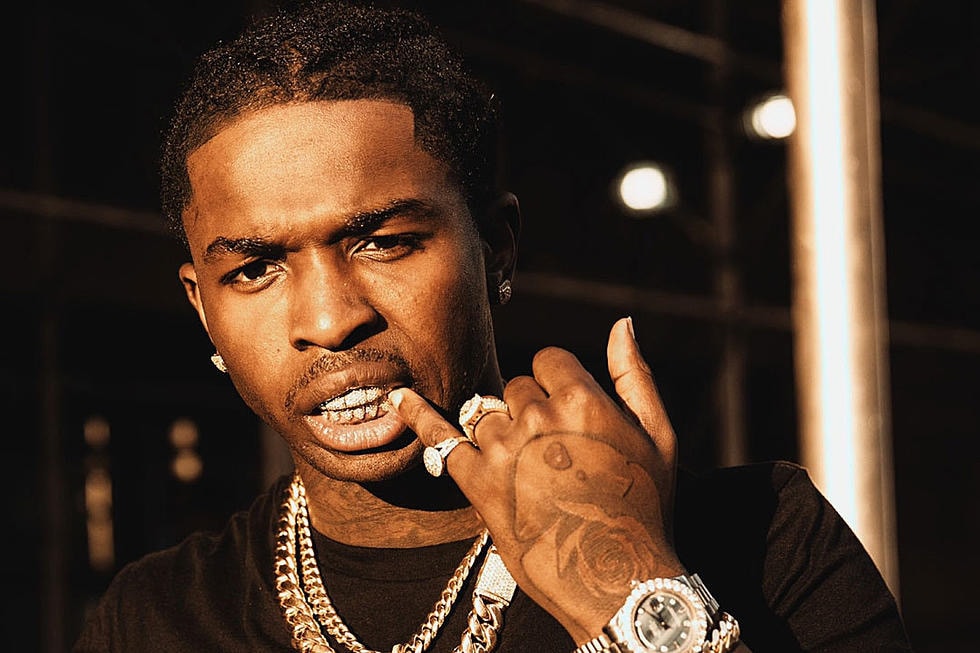 photo source: hiphop-n-more.com
Pop Smoke is the youngest major rapper who has passed away.
Pop Smoke achieved massive acclaim and tremendous success with his singles, "Welcome to the Party" and "Dior." Pop Smoke distinguished himself from several other rappers his age with his deep, commanding, graveling voice, reminiscent of the living legend, 50 Cent. He was unique amongst a sea of online rappers looking to climb from the underground and into the limelight.
On February 19, 2020, around 4:30 am, five men in hoods broke into the Airbnb in which Jackson and friends were renting. After an altercation, he was shot three times, rushed to Cedars-Sinai Medical Center, but was pronounced dead shortly after.
Did You Know?
To help underline how immensely talented Pop Smoke was, he began his music career in 2018. The circumstances surrounding his introduction into the world of music were unintentional. When visiting a recording studio with friend and rapper Jay Gwuapo, Pop Smoke decided to enter the booth to try his hand at rapping after his friend became too inebriated to hold his session. The rest was history, and he became a pillar and legend to many in the modern rap scene.
OTHER POSTS YOU MAY BE INTERESTED IN