Kidz Bop cleans up pop music for kids by singing safer, more joyful, and less profane versions. They release compilation albums of popular songs, often songs that currently top the charts. The blend of contemporary radio entertainment and innocence has sold incredibly well – 21 albums in total with 4.5 billion streams to their name.
The heart of Kidz Bop isn't just the less suggestive lyrics, however. It's the fact that the band is comprised of young kids who tour, make music videos, and recruit new members like any band. When these kids joined Kidz Bop, from the ages of 7 to 15 or so, they are usually unknowns. Now, however, many of them have grown up and gone on to other, greater things.
Here are the 8 oldest Kidz Bop Kids.
8. Dana Vaughns
Age: 23
Born: Pennsylvania
Known for: IM5
Album: Kidz Bop 1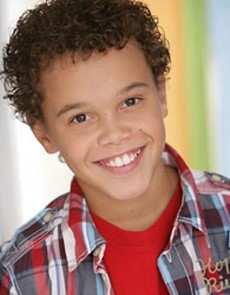 photo source: Kidz Bop Wiki
Dana Vaughns is best known for his part in IM5, a breakout boy band that formed in Los Angeles in 2011. They broke up a few years ago but still have quite a few avid fans.
As one of the first Kidz Bop kids, Dana Vaughns was part of the trends that would define the brand, such as their presence in commercials and their crossovers with movies. Vaughns appeared in Hannah Montana: The Movie. He is currently managing his solo career in the fallout of IM5's breakup.
Did you know?
IM5 never had a hit song. However, they appeared in MyMusic in 2013, leading Dana to enter #Bandcamp in 2014. His break came in 2017 when after disappearing for a little while, his single "Feelings" became a hit online.
---
7. Kyra Green
Age: 24
Born: New York
Known for: Modeling
Album: Kidz Bop 16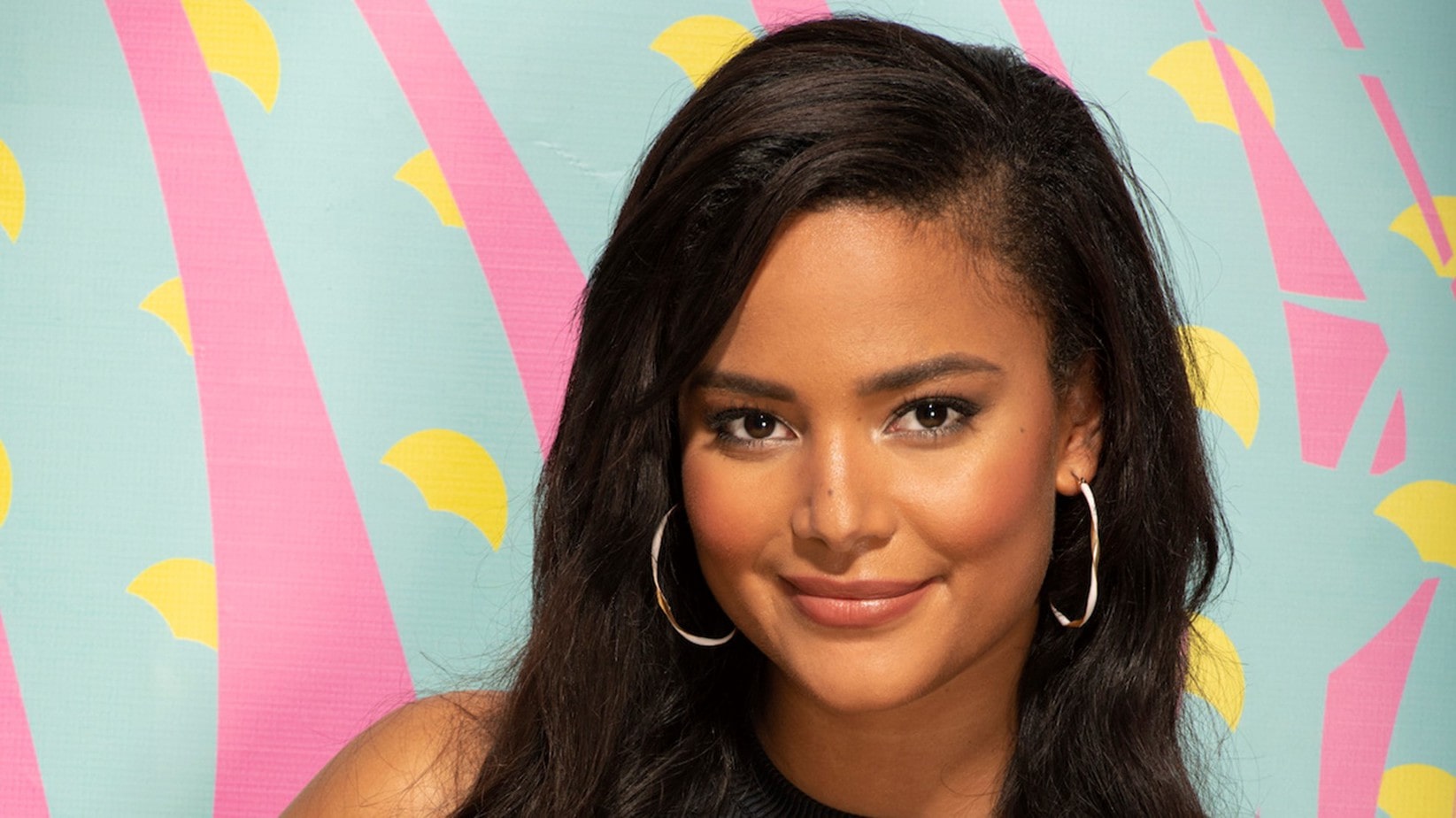 photo source: Soaps In Depth
Kyra Green was first discovered at the age of 12 when she joined Kidz Bop. She's from Harlem, New York and has turned her voice into a full-time career. Kyra is the lead singer of the band 212 Green, which self-advertises as "soul-pop." The other band members are her siblings, Riley and Tori. They were seen on America's Got Talent.
Kyra also appeared on the series The Bold and the Beautiful and the reality show Love Island (US version).
Did you know?
In addition to her singing career, Kyra Green has had a side career in modeling. She's turned her talent for visual flair into stunning pages for Burberry Prorsum, Philipp Plein, Iceberg, and even Pink, which is Victoria's Secret's clothing line for younger girls.
---
6. Zendaya
Age: 24
Born: n/a
Known for: Dancing and acting
Album: Kidz Bop 15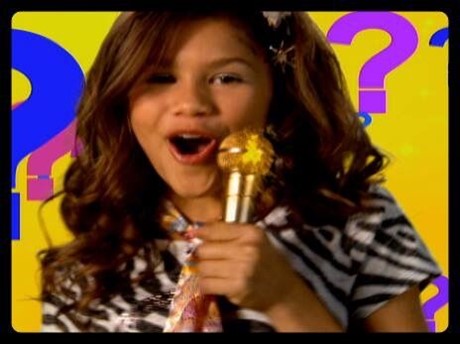 photo source: Kidz Bop Wiki
Before Spiderman: Homecoming and The Greatest Showman, Zendaya was actually featured in a Kidz Bop music video in 2009. Technically, she wasn't a regular Kidz Bop kid, but she was 13 at the time, making her fit right in with the kids of Kidz Bop 15. She covered the song, "Hot N' Cold" with them.
Even before Kidz Bop, Zendaya was acting since the age of 6 when she played Rocky Blue in Shake It Up, a Disney Channel original series at the time. At 8, she was in Future Shock as a dancer. Her music career came later, and it's never stopped.
Did you know?
Zendaya's debut single was "Replay" in 2013, 4 years after her cover on Kidz Bop. She also had a lead part in K.C. Undercover.
---
5. Kiana Ledé
Age: 24
Born: n/a
Known for: "Hey Chica"
Album: Kidz Bop 21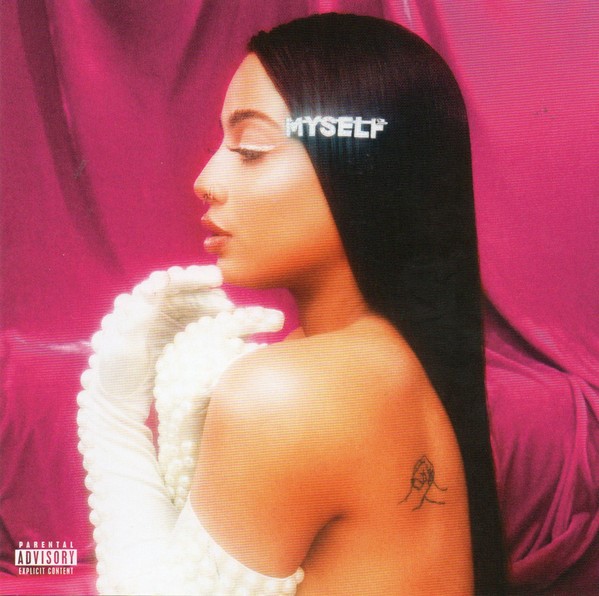 photo source: Discogs
When she was a pre-teen, Kiana Ledé entered Kidz Star USA to be featured in a Kidz Bop video. She got her wish when she was featured in Kidz Bop 21 and received even more than she bargained for. RCA Records contacted her after seeing her winning performance and offered her a recording contract.
After the Kidz Bop video and commercial, she released "Hey Chica," her first single, in 2012. The song was praised for being positive and empowering and earned Kiana a spot singing it at the Macy's Thanksgiving Day Parade.
She has since been signed to Orange Factory Music, who produced some of her piano ballads, and Republic Records. This latest batch of music, including the 2018 album Selfless, is widely considered her best work to date.
Did you know?
In addition to her numerous music credits, even performing on The Today Show early on, Kiana Ledé also has accumulated a few screen credits. She played Zoe Vaughn in Scream (2016) for MTV. She also starred in All About the Washingtons, a Netflix original series that started in 2018 and is still going today.
---
4. Ross Lynch
Age: 25
Born: n/a
Known for: Austin & Ally
Album: Kidz Bop 13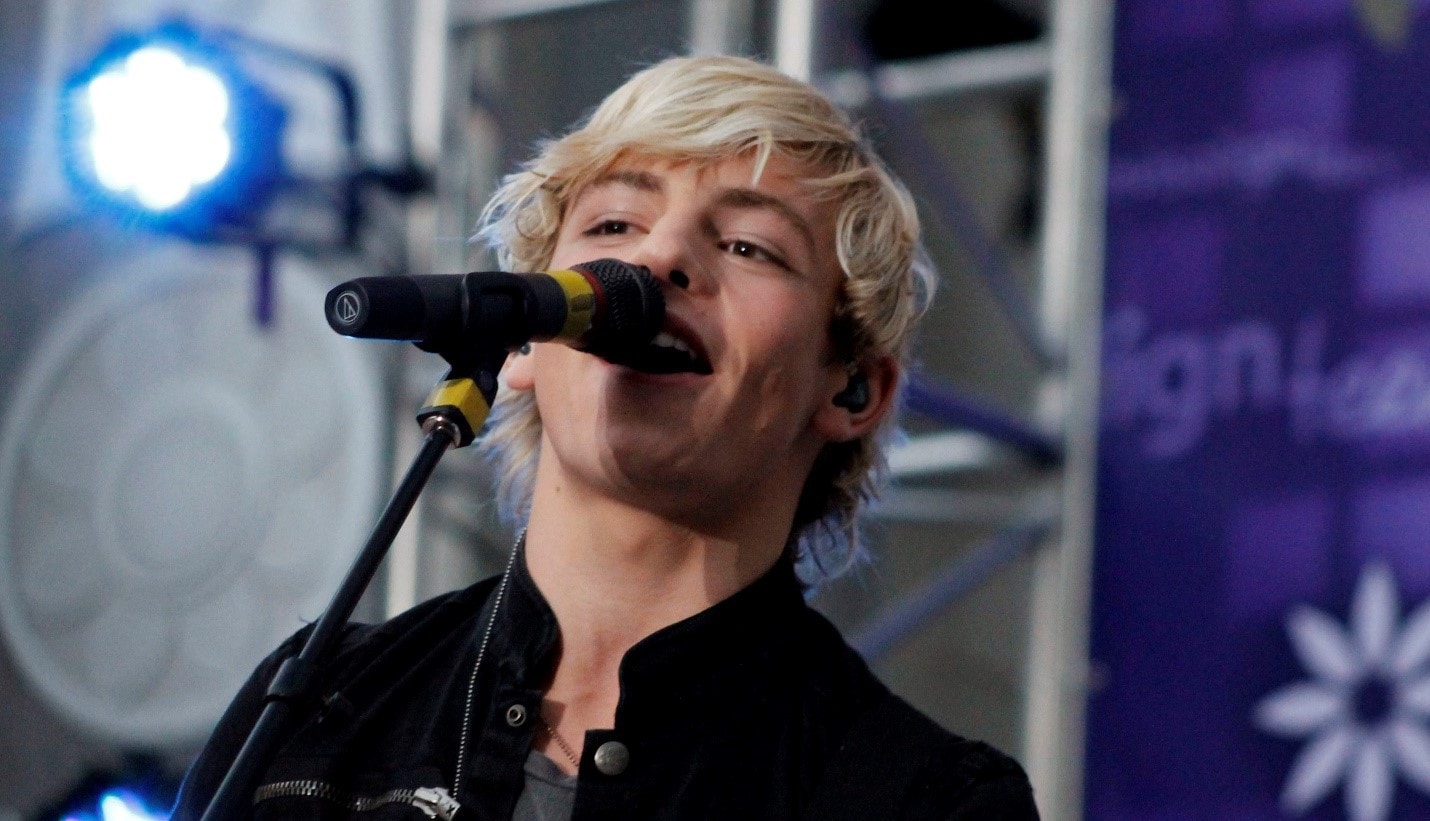 photo source: Wikimedia Commons
Ross Shor Lynch is perhaps not best known for his turn at Kidz Bop commercials in Kidz Bop 13. But he took his experience as a young musician and actor and turned it into a pop-rock career, starting with the band R5 and continuing with his brother Rocky in the band, Driver Era.
As a songwriter, Ross Lynch has made a name for himself in young pop-rock circles and now appears in movie series as well.
Did you know?
Ross Lynch may be best known for his role in Austin & Ally, a Disney Channel original series where he played the title character. He also played Brady in the Teen Beach movies. Remember those? No?
---
3. Noah Munck
Age: 25
Born: n/a
Known for: iCarly
Album: Kidz Bop 14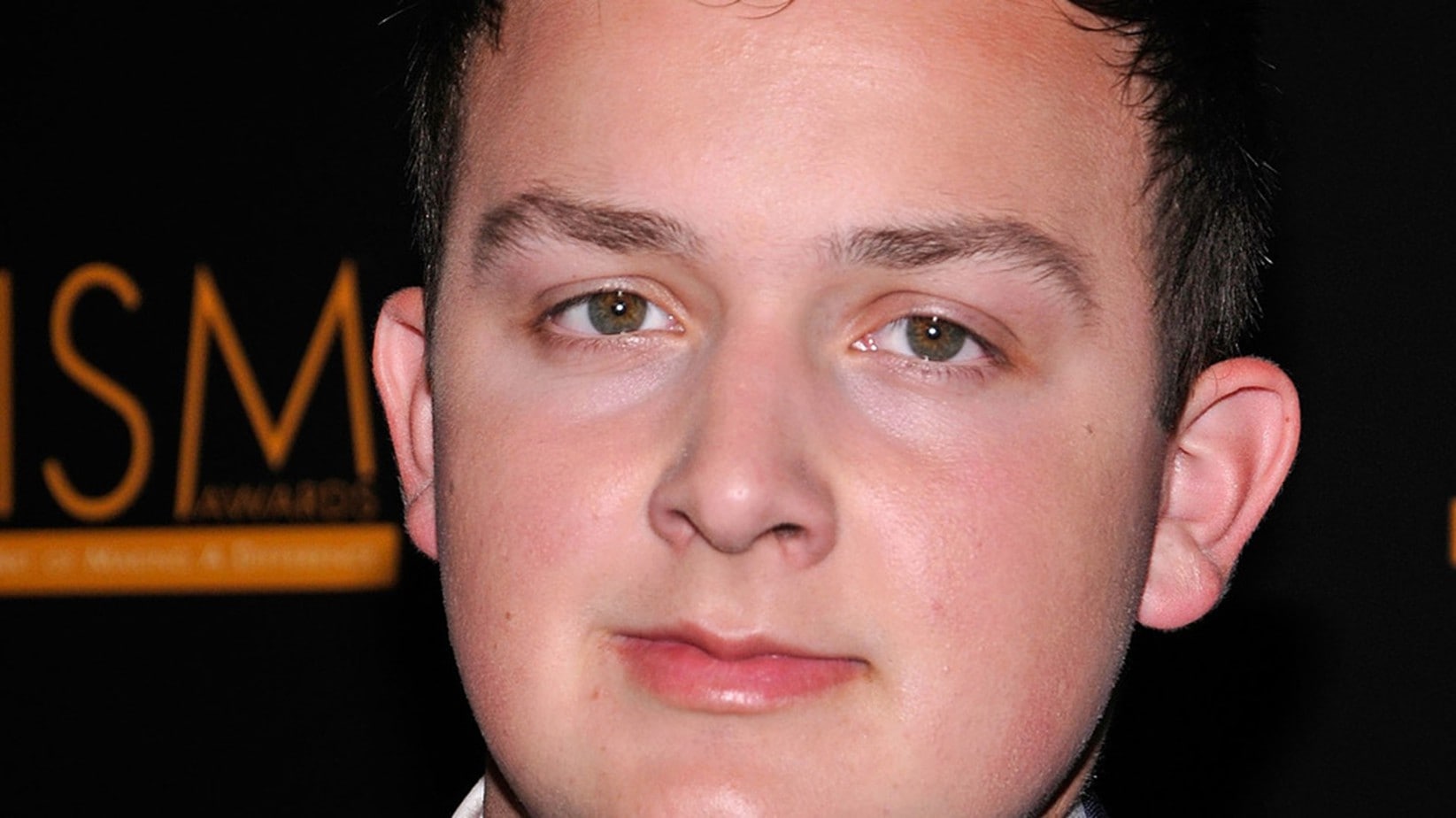 photo source: FashionBehindtheScene
Before he became famous as Gibby on iCarly for Nickelodeon, Noah Munck was a Kidz Bop kid. He now produces electronic music and indie comedy sketches on YouTube under the internet pseudonym, Noxik.
Originally, Gibby was going to be a one-off character on iCarly, but he went down so well that the writers made him a regular from season 4 on. He was even nominated for "Favorite TV Sidekick" in 2011 as the Kids' Choice Awards. For a while, a Gibby spinoff series was in the works, though it never happened.
Did you know?
In addition to his iCarly appearance and electronic dance music (starting with "Beginnings" in 2012), Munck also appeared on The Goldbergs on ABC and in TruGreen commercials as Bobby Sinclair.
---
2. Mary Sarah Gross
Age: 26
Born: n/a
Known for: Country singing
Album: Kidz Bop 11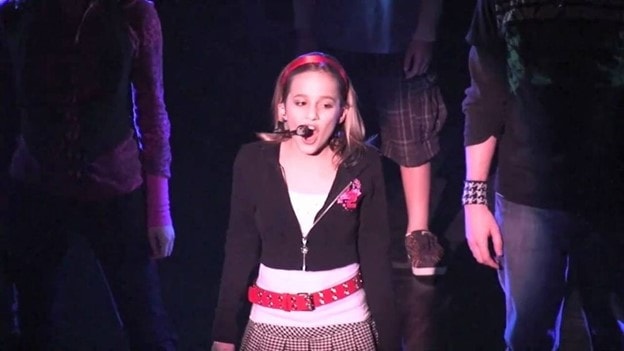 photo source: Kidz Bop Wiki
Mary Sarah Gross joined Kidz Bop in 2007 when she was 12. Who would have thought that she would be one of their more famous alumni? Mary has had a career as a country music singer/songwriter starting with her debut album, Crazy Good, which she released in 2010. This was followed by Bridges and Dress Up This Town.
She has also appeared on The Voice. For the 2011 season of "OPRY on the Square – Country Now and Then," Mary hosted a four-part segment on country music.
Did you know?
Mary Sarah Gross is a vocal supporter of the Juvenile Diabetes Research Foundation, partly owing to her brother, Christopher, who was born prematurely and suffers from Type 1 diabetes.
---
1. Spencer Locke
Age: 29
Born: n/a
Known for: Cougar Town
Album: Kidz Bop: Everyone's a Star!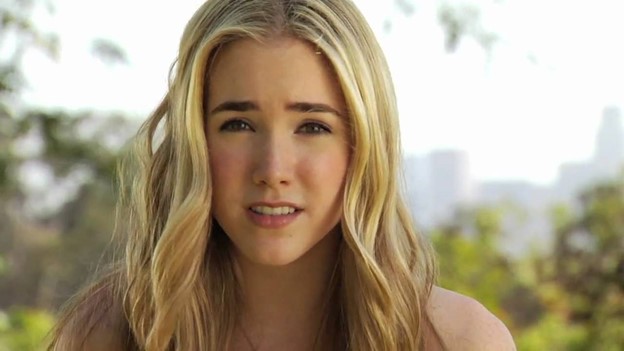 photo source: Celebvogue
The oldest Kidz Bop kid is Spencer Locke. While she's better known now as an actress, Spencer Locke began her career as a child singer and got into acting by appearing in Kidz Bop: Everyone's a Star!, the direct-to-video film.
From there, she went beyond Kidz Bop to nab recurring roles in children's series such as Phil of the Future and Ned's Declassified School Survival Guide. She guest-starred in season two of Without a Trace, season four of That's So Raven, and played the part of Jenny in Columbia Pictures' animated film, Monster House.
As far as regular roles go, Spencer has been showing up in Cougar Town on ABC as Kylie and the recurring role of K-Mart in several Resident Evil films.
Did you know?
Spencer prides herself on staying current, applying her acting talents to mediums beyond just music albums, shows, and movies. She voiced Wisty Allgood in the Witch and Wizard audiobooks by James Patterson. She even played a character in the video game, Forza Horizon 2, as well as reprising her role in the Monster House console game.
---
The Takeaway
When Razor & Tie started Kidz Bop in 2001, they may have hoped that it would be popular enough to last into the 2020s, but did they expect it? I'm not sure if anyone could have predicted that the formula of sanitizing and reperforming hot songs "by kids and for kids" would result in 21 albums and 4.5 billion streams (and that's just for now!).
The discography, merchandise, videos, tours, commercials, and competitions that have resulted from Kidz Bop speak for themselves, though they should not overshadow their venerated members. These twenty-somethings were just kids when they stepped into the role of Kidz Bop. Now, they're accomplished young singer-songwriters and actors.
OTHER POSTS YOU MAY BE INTERESTED IN