The origins of county music date back to 1910, when Southern Appalachian fiddle performers made the first-ever recording. However, historians consider Eck Robertson's 1922 commercial record and Vernon Dalhart's 1924 national country hit to be the original replicas of modern country music.
Despite taking a new turn after Vernon and Robertson entered the field, country music had no global following until Victor Records signed Jimmie Rodgers, father of country music, in 1927.
Though Jimmie Rodgers didn't last long in the field, his recordings are still active today. After Rodgers' time, many other country singers followed suit, with as well as female artists who provided a new perspective to the genre.
Inspired by the legacies of so many great female country music artists, we're ready to explore some of the youngest to ever take the stage (or the studio)! Let's get to it.
8. Kelsea Ballerini
Born: 1993
Nationality: American
Year She Started Singing: 2010
Current Age: 28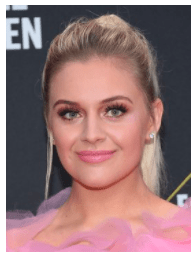 photo source: TVinsider.com
Kelsea Ballerini is a top-selling Tennessee-born country singer who has recorded and released many blockbusting country music records. Her musical career began while she was still quite young, but she officially entered the industry in 2010, four years before signing her first deal with Black River Entertainment.
In 2015, Ballerini released her first bestseller studio album, The First Time, then her second album, Unapologetically, in 2017.
Ballerini has had quite a successful career thus far. She has won awards that not many country singers at her age have managed to attain, among them the 2015 Female Vocalist of the Year, 2016 iHeartRadio Music Awards Best New Artist, and 2021 CMT Music Awards Female Artist of the Year.
Did You Know?
Post-flight career, Bykovsky became the director of the Centre of Soviet Science & Culture. He was awarded the title Hero of the Soviet Union – the highest honor recognizing the contributions and exceptional service to the Soviet State.
---
7. Jessica Andrews
Born: 1983
Nationality: American
Year She Started Singing: 1999
Current Age: 39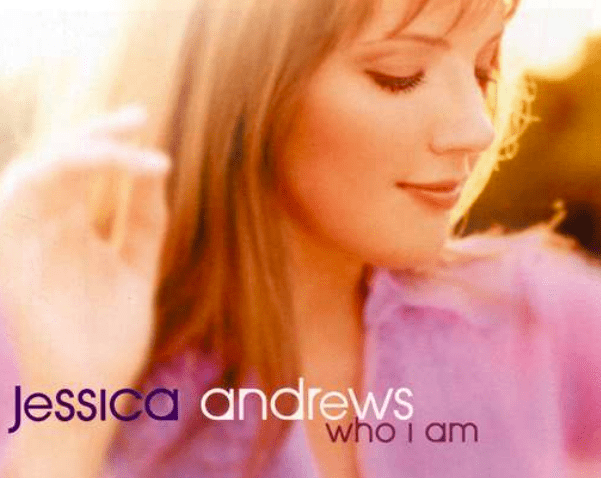 photo source: Roughstock.com
Born in 1983, Jessica Andrews started gracing our screens with her record-breaking country music as early as 1999. Her first-ever debut was on the Billboard Hot Country Tracks & Singles with her single, I Will Be There for You.
Arguably, Andrews' real success came in 2001 after releasing the song, Who I Am, which quickly became the number one country hit from her second studio track title. The following year, Jessica Andrews won the year's New Female Artist Award under the Award of Country Music, solidifying her place in the country music world.
Jessica Andrews grew up in Huntingdon, Tennessee in a family of musicians, all of whom greatly motivated her musical career. Her success started at a young age; while in the fourth grade, she entered and won a top prize in a school talent competition.
Though Jessica Andrews has taken a backseat in the country music genre more recently, her singles continue to be played on country radio today, and remain a favorite to many.
Did You Know?
In 2001, Jessica became the fourth female teenage country singer to hit number one in Billboard Magazine's country singles chart.
---
6. Taylor Swift
Born: 1989
Nationality: American
Year She Started Singing: 2004
Current Age: 33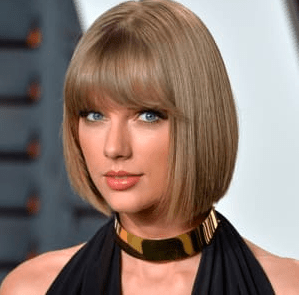 photo source: Biography.com
Born in 1989, Taylor Alison Swift is a household name in the American music industry. Since she began her career, Swift has received extensive praise, criticism, and media coverage. She remains one of the most beloved and discussed artists in music.
Swift was born in Pennsylvania, but relocated to Nashville, Tennessee, in 2003, when her parents decided to go all-in on their daughter's burdgeoning career as a songstress.
The move paid off. Taylor Swift signed her first-ever songwriting deal with Sony &ATV music publishing a year later, and the second deal with Big Machine Records two years later. In 2006, she released her first-ever eponymous debut studio album.
To date, Swift has sold records exceeding 200 million globally, making her one of the best-selling country singers of all time. Swift has won 11 Grammy Awards, 34 Music Awards, 55 Guinness World Records, and many other accolades throughout her time in the spotlight.
Did You Know?
Taylor's singing was inspired by Shania Twain, and she began guitar lessons at age 12 with an instructor who was actually a computer repairman.
---
5. Margaret LeAnn Rimes
Born: 1982
Nationality: American
Year She Started Singing: 1996
Current Age: 39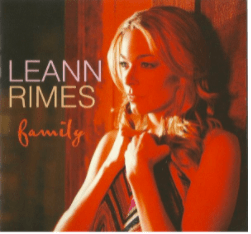 photo source: Holler.countrylists.com
Leann Rimes is a record-breaking country singer in Jackson, Mississippi, who became a young American music star at 14.
Rimes enrolled in singing lessons at the young age of five, and started performing in local cable TV shows and Texas theaters at a tender age. She didn't have media coverage until she released her first debut studio album, Blue, in 1996, which went on to win two Grammy Awards. Rimes is also the proud holder of an American Music Award and a Country Music Association Award.
More than 40 of Rimes' singles have climbed international charts, and she has sold more than 37 million records to date.
Did You Know?
LeAnn Rimes considers her manager, Darrell Brown, to be the best friend, co-creator, and mentor she has ever had. She praises the people around her for being a positive inspiration in helping her achieve her goals.
---
4. Tanya Tucker
Born: 1958
Nationality: American
Year She Started Singing: 1972
Current Age: 63

photo source: Discogs.com
Tanya Tucker is a renowned American country singer who stole the limelight at 13 years of age. She rose to fame after releasing her first song, "Delta Dawn," in 1972, which hit the Top Ten country charts a few months later.
Since the start of her career, Tucker has had multiple blockbuster albums, most of which have earned her many award nominations and awards alike. In fact, Tucker has been nominated for Grammy Awards 14 times, and has won two Grammy trophies.
As a fun fact: Tucker wrote a tribute song for her beloved husband, Glen Campbell, entitled Forever Loving You, which became a big hit upon release.
Did You Know?
Initially, Tanya Tucker wanted to release her first single as another song from her first debut studio album, entitled The Happiest Girl in the Whole USA; however, she settled on Delta Dawn, which ultimately achieved the desired end result.
---
3. Tegan Marie
Born: 2003
Nationality: American
Year She Started Singing: 2015
Current Age: 18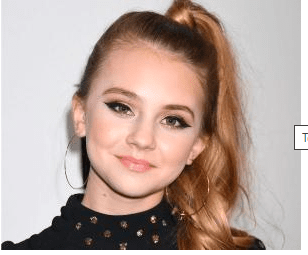 photo source: Thefamouspeople.com
At eighteen years of age, Tegan Marie is the youngest country female singer currently alive. However, she is not the youngest ever to start her career.
Tegan stole the spotlight for the first time at the age of 12 years old, and has maintained her relevance and reputation since then. She has earned massive attention because of her top cover songs, including "H.O.L.Y" by Florida Georgia Line. The cover itself has over 20 million views on social media.
Tegan Marie signed with Warner Music Nashville at 13 years of age, though her singing career began at the tender age of seven. At this time, her parents created a Sweety High account, where their daughter uploaded covers of her favorite songs. From here, she consistently landed more and more followers on her YouTube and Facebook accounts.
Did You Know?
Tegan Marie is the second-youngest country musician to sign with a big label after Tanya Tucker. She is a renowned young songwriter, a top-selling YouTuber, and social media expert.
---
2. Barbara Ann Mandrell
Born: 1948
Nationality: American
Year She Started Singing: 1959
Current Age: 73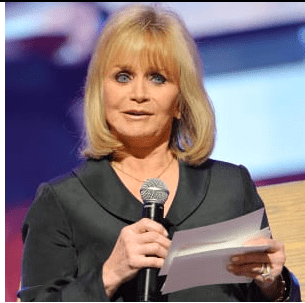 photo source: iography.com
Barbara Ann Mandrell is one of the most talented and hardworking country female singers. She entered into professional country singing at the age of 11, and released her first-ever hit at age 14.
Mandrell is not only a successful country singer, but also a multi-instrumentalist with a long-lasting reputation for playing the saxophone, steel guitar, bass, banjo, mandolin, and accordion. Mandrell is also one of the most accomplished dancers, stager performers, and bestselling actresses in her industry.
Barbara Ann Mandrell has 39 awards in total, and has been nominated for over 35 other awards. She has nine Academy of Country music awards, 17 Country Music Association nominations, and six accolades.
Did You Know?
Barbara Mandrell was working as a drummer in her father's Mandrell Family Band in 1967 when she met her husband, Ken Dudney.
---
1. Dolly Parton
Born: 1946
Nationality: American
Year She Started Singing: 1956
Current Age: 76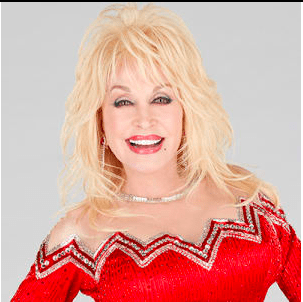 photo source:Biography.com
Dolly Parton is the youngest female country singer to ever join the industry. She began her career at age ten.
Parton is a renowned American singer who has sold over 100 million records globally. She released her debut studio record at the age of 21; however, she began performing long before this as a ten-year-old on local radio and television shows.
Parton has won seven awards for the Academy of Country Music, eight Grammy Awards, and myriad other accolades throughout her career.
Did You Know?
Dolly Parton has a theme park known as Dollywood in Tennessee, which happens to be the biggest employer in Sevier Country. Over 3,000 people work at the park.