Saturday Night Live (SNL) has established itself as a cultural institution. During its journey of over five decades, SNL has featured hundreds of artists, including comedians and musical guests. Each episode presents a talented ensemble cast who perform various live performances.
The musical guests in SNL include both established artists and up-and-coming acts. The show is known for bringing new artists to the mainstream and giving them a platform to promote their music. It helps them get exposure and showcase their talent to a broader audience. Some of these musical guests appeared in the show in their teens.
Here, we list 8 of the youngest musical guests in Saturday Night Live.
8. Avril Lavigne
Age at the time of appearing on SNL: 18 years
Original air date: January 11, 2003
Host: Jeff Gordon
Genres: Pop punk, pop rock, alternative rock, post-grunge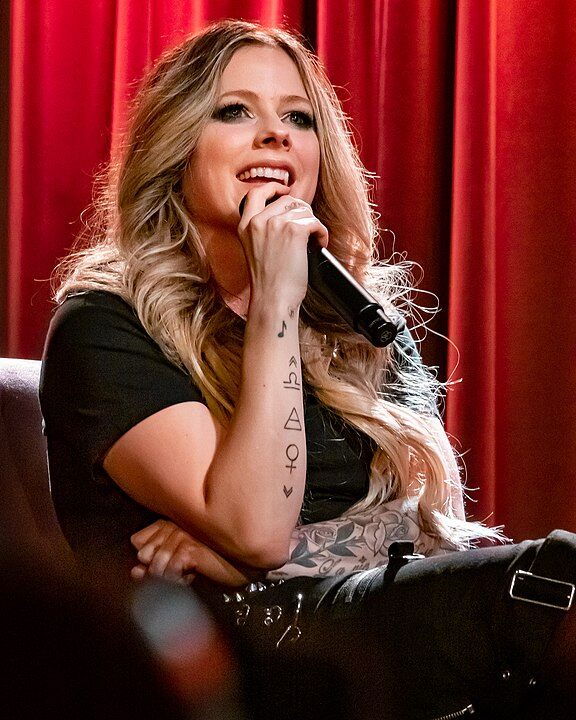 photo source: wikipedia.org
Avril Lavigne signed her first two studio albums at the age of 16. Her first album, Let Go, became the best-selling music album of the 21st century by a Canadian artist, a record she still holds.
Avril performed in SNL for the first time in 2003 at the show's season 28, episode 9. Avril is considered a key figure female-driven, punk-influenced pop music genre. Although the media often call her the Pop Punk Queen, she refuses to be defined as punk. However, she has admitted that her music has punk influences.
Did you know?
Avril has often been termed as "anti-Britney" by the media. She responded, "I'm not made up and I'm not being told what to say and how to act, so they have to call me the anti-Britney, which I'm not."
---
7. Shawn Mendes
Age at the time of appearing on SNL: 18 years
Original air date: December 3, 2016
Host: Emma Stone
Genres: Pop, folk-pop, pop rock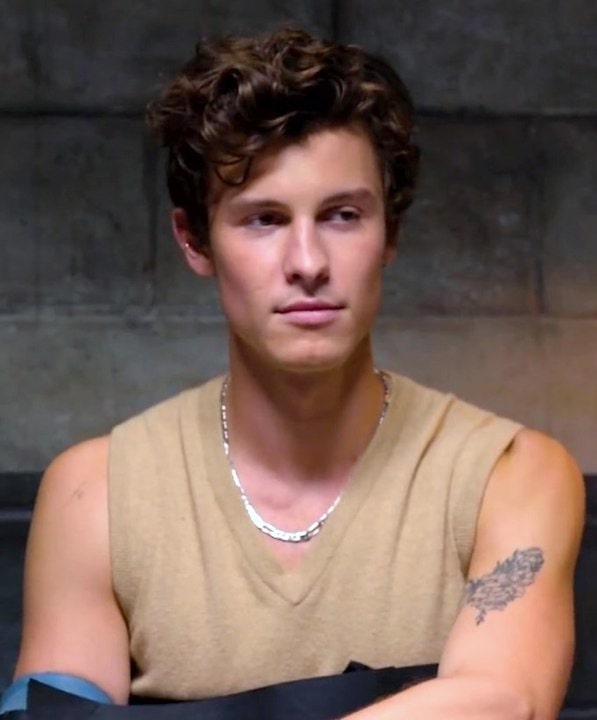 photo source: wikipedia.org
Shawn Mendes appeared in SNL season 42, episode 8. Shawn gained fame at 15 after posting song covers on social media platforms. He signed his first contract with Island Records when he was 16. The self-titled EP was released in 2014, and his first studio album was released the following year.
By the time he performed in SNL, he had two studio albums, both of which debuted atop the US Billboard 200. His singles, such as Stitches, Treat You Better, and There's Nothing Holdin' Me Back, reached the top 10 in many countries, including UK and Canada, and made him one of the most popular artists in today's pop music scene.
Did you know?
Shawn Mendes was named in Time magazine's list of the 100 most influential people in 2019.
---
6. Olivia Rodrigo
Age at the time of appearing on SNL: 18 years
Original air date: May 15, 2021
Host: Keegan-Michael Key
Genres: Pop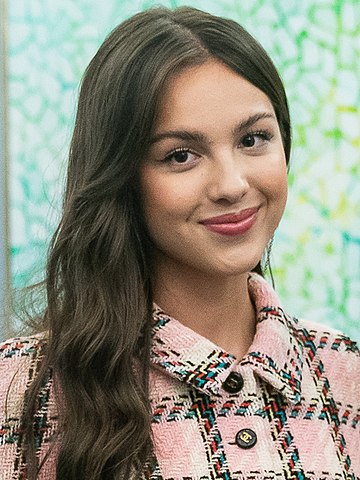 photo source: wikipedia.org
Olivia Rodrigo performed in SNL season 46, episode 19, when she was 18. Olivia began her career as a television actress in the late 2010s and appeared in Disney's comedy TV series Bizaardvark. She also acted in the mockumentary musical drama High School Musical: The Musical: The Series.
In 2020, she released her debut single, Drivers License. It became one of the best-selling songs of 2021 and brought her to the limelight. In 2022, she won the Grammy Award for her first solo studio album.
This young Filipino-American songwriter-singer is considered one of the most influential musicians of recent times and has won three Grammy Awards, seven Billboard Music Awards, two People's Choice Awards, and four MTV Video Music Awards.
Did you know?
Olivia performed Lily Allen's song Fuck You at Glastonbury Festival 2022 in response to the overruling of abortion rights by the US Supreme Court.
---
5. Billie Eilish
Age at the time of appearing on SNL: 18 years
Original air date: September 28, 2019
Host: Woody Harrelson
Genres: Pop, alt-pop, electro-pop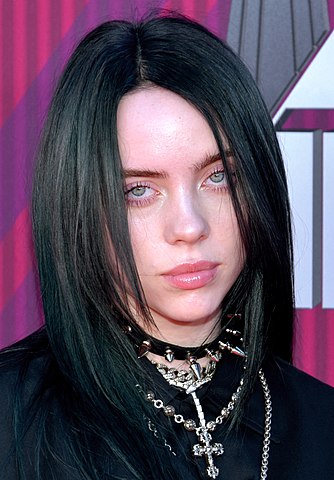 photo source: wikipedia.org
Billie Eilish was born and brought up in LA, California. She got mainstream attention in 2015 for her first single, Ocean Eyes. Her first EP, Don't Smile at Me, was released in 2017. It made it to the top 15 of record charts in many countries and brought her commercial success.
A few months before her appearance on SNL, her first studio album titled When We All Fall Asleep, Where Do We Go? was released in the US and UK and debuted atop both country's album charts.
Billie performed the theme song of the James Bond movie No Time to Die, released in 2021. The song won the Academy Award for Best Original Song in 2022.
Did you know?
Billie Eilish is a climate change and women's rights activist. She has been associated with political activism since she was a teen.
---
4. Justine Bieber
Age at the time of appearing on SNL: 16 years
Original air date: April 10, 2010
Host: Tina Fey
Genres: Pop, R&B, dance-pop, EDM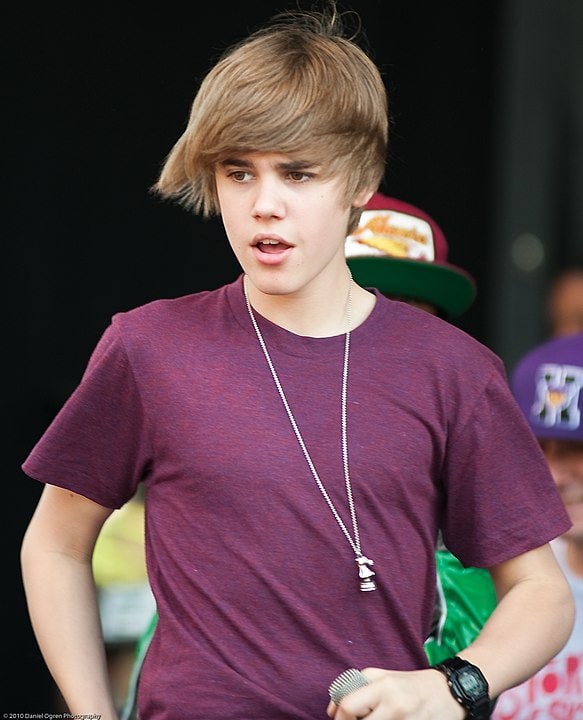 photo source: wikipedia.org
Justine Bieber was 16 when he first appeared on Saturday Night Live's season 35, episode 18. Later, this Canadian singer performed three more times in the show.
Justine released his debut EP, My World, at 15. The following year, he released his first studio album, My World 2.0, before appearing on SNL. It topped the US Billboard 200. The album's lead single, Baby, became one of the best-selling singles ever.
Justine soon became a teen idol and continued experimenting with various music genres. By the age of 18, he had five US number-one albums, something that was never achieved before.
Did you know?
Justine Bieber got involved in controversies and legal issues during his late teens. He was accused of rash driving, driving under the influence, and committing vandalism.
---
3. Nick Jonas
Age at the time of appearing on SNL: 16 years
Original air date: February 14, 2009
Host: Alec Baldwin
Genres: Pop rock, rock, pop punk, power pop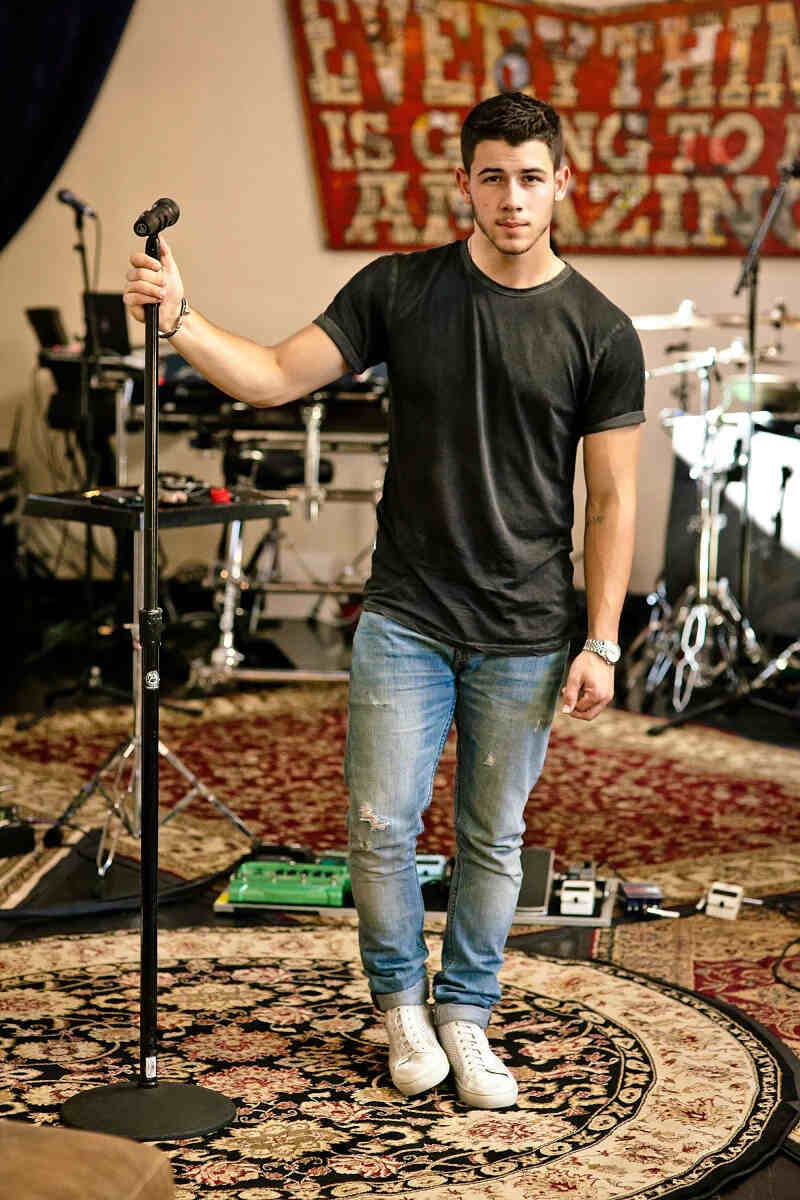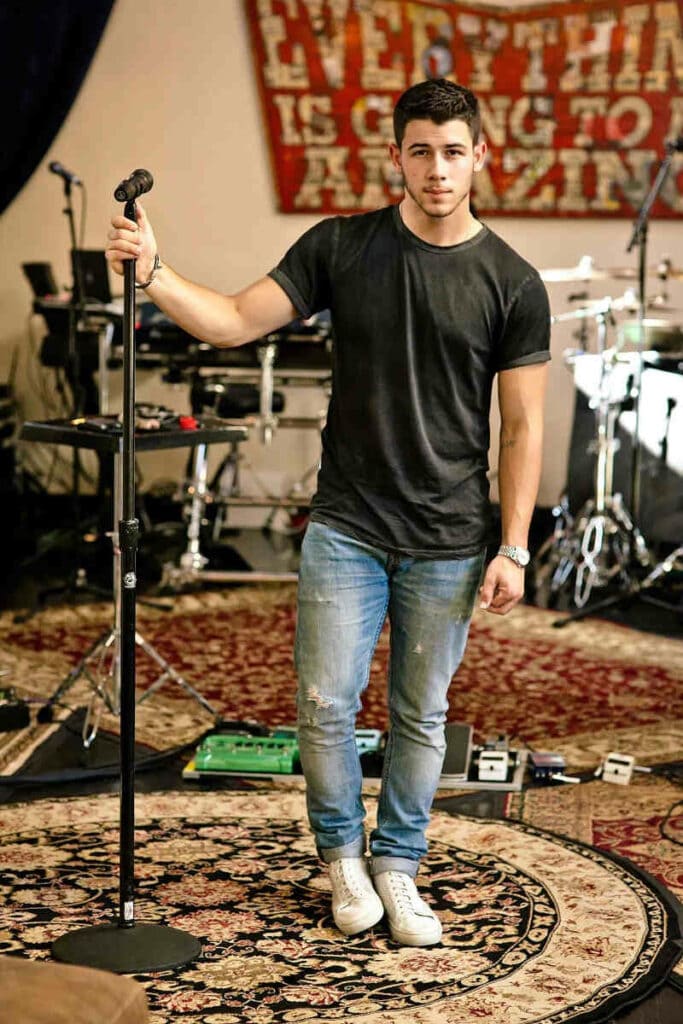 photo source: api.time.com
Nick Jonas is the youngest member of the American pop-rock band Jonas Brothers. The band was formed in 2005 with three brothers from New Jersey, Kevin, Joe, and Nick.
The band came into the limelight when featured in the 2008 Disney Channel Original Movie Camp Rock. The trio also starred in the sequel Camp Rock 2 and their own Disney series Jonas.
Jonas Brothers released their first album, It's About Time, in 2006. Before the band was featured on Saturday Night Live in February 2009, they released two more music albums, Jonas Brothers: Living the Dream and A Little Bit Longer.
On SNL's stage, the trio performed two songs, Tonight and Video Girl.
Did you know?
In 2010, the band went on a hiatus for two years. They were briefly reunited in 2012 but couldn't release any albums before they split again. In 2019, the band came together to release their fifth album, Happiness Begins.
---
2. Ben Gillies, Daniel Johns, and Chris Joannou
Age at the time of appearing on SNL: 16 years
Original air date: December 9, 1995
Host: David Alan Grier
Genres: Alternative rock, art rock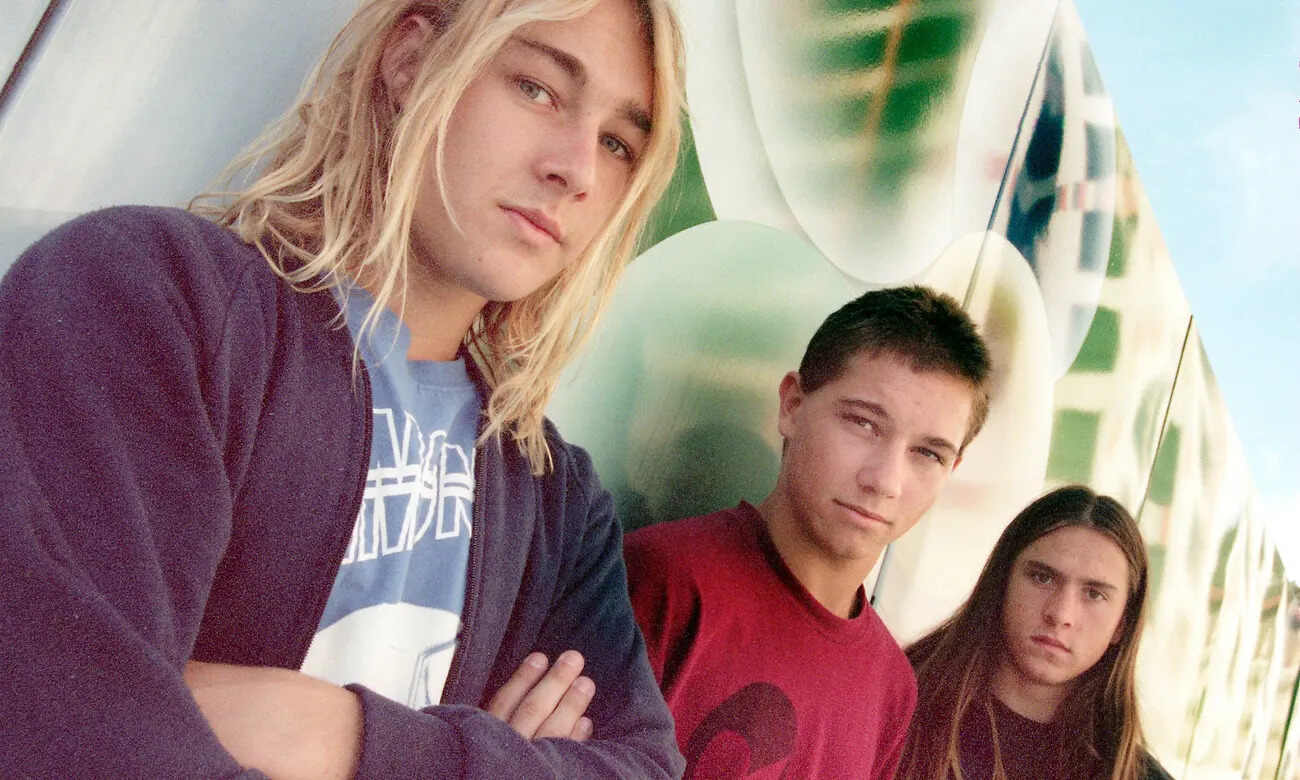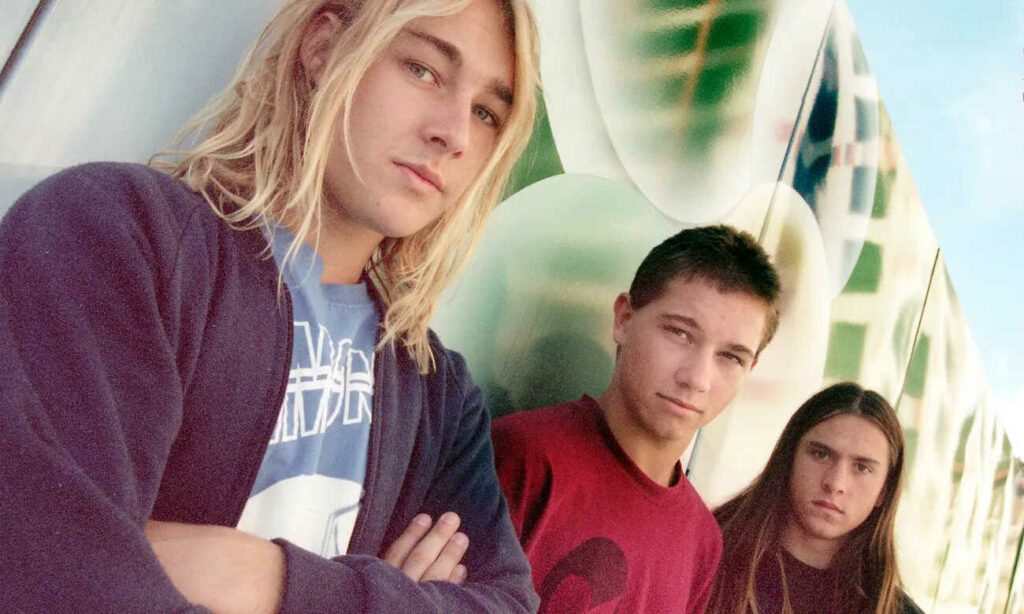 photo source: i.guim.co.uk
The trio performed in SNL's season 21, episode 8, as part of their rock band Silverchair. At the time of the performance, all three were only 16 years old.
The band was founded with Ben on drums and Daniel on vocals and guitars when they were in a primary school in Newcastle, Australia. Back then, the band was named The Silly Men. Chris joined the group on bass guitar after they moved on to high school.
In 1994, the band got recognition when they won a national demo competition. The following year, they were signed by the Australian record label Murmur and released their debut album Frogstomp.
At SNL, Silverchair performed two of the most popular songs from their debut album, Tomorrow and Pure Massacre.
Did you know?
In January 1996, the Silverchairs' name was brought up in a murder trial in Washington. The defendant's counsel argued that the lyrics of their song Israel's Son influenced the teen who murdered his parents and a younger brother.
---
1. Zac Hanson and Taylor Hanson
Age at the time of appearing on SNL: 12 years (Zac) and 14 years (Taylor)
Original air date: December 13, 1997
Host: Henel Hunt
Genres: Pop rock, power pop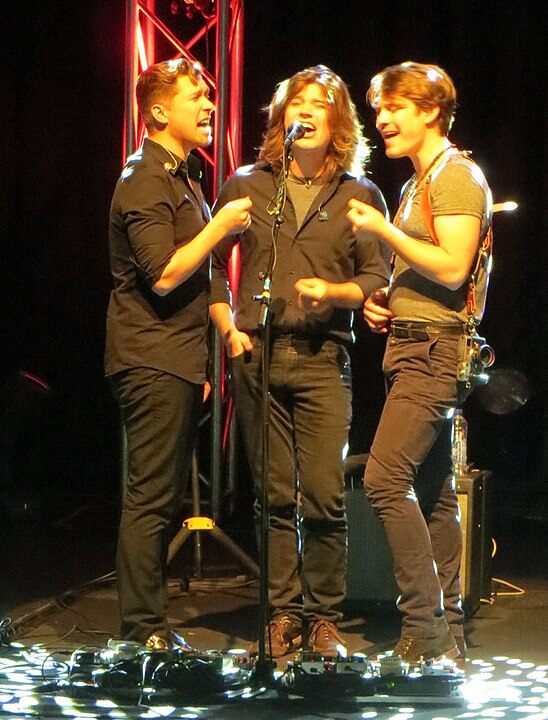 photo source: wikipedia.org
Zac Hanson is the youngest SNL musical guest ever. Taylor is the second youngest. They appeared in Saturday Night Live's season 23, episode 9, as part of their pop music band Hanson. When they performed in the show, Zac was 12, and Taylor was 14.
The band Hanson was formed by a sibling trio, Isaac Hanson, Taylor Hanson, and Zac Hanson, who hailed from Tulsa, Oklahoma. Only a few months before the show aired, the band released its first album, Middle of Nowhere, which was an immediate hit.
In SNL, the trio performed two songs, MMMBop and Merry Christmas Baby; the first remains one of their greatest hits.
Did you know?
Hanson's debut album was released in the US on May 6, 1997; 10 million copies were sold. To honor this achievement, the then governor of Oklahoma, Frank Keating, declared to celebrate May 6 as Hanson Day. Even though it was envisioned as a one-time thing, fans worldwide still observe the day.
OTHER POSTS YOU MAY BE INTERESTED IN