Country music originated in the early 1920s. This genre of music has its roots in the lives of working-class Americans and blue-collar Americans from the south. The music often consists of ballads blended with Celtic and Irish fiddle songs. Country musicians were also often influenced by jazz and blues of African American tradition.
The term country music gained popularity during the 1940s. It eventually included many regional genres such as honky tonk, country boogie, western swing, and others.
During its century-old history, country music has given birth to many stars and legends. In the past two years, the world lost many legendary country musicians. Here we talk about 8 of the oldest country musicians and their works.
8. Ronnie Milsap (January 16, 1943 – Present)
Age (As of December 2022): 79 years, 10 months, 30 days
Specialization: Vocals, piano
From: North Carolina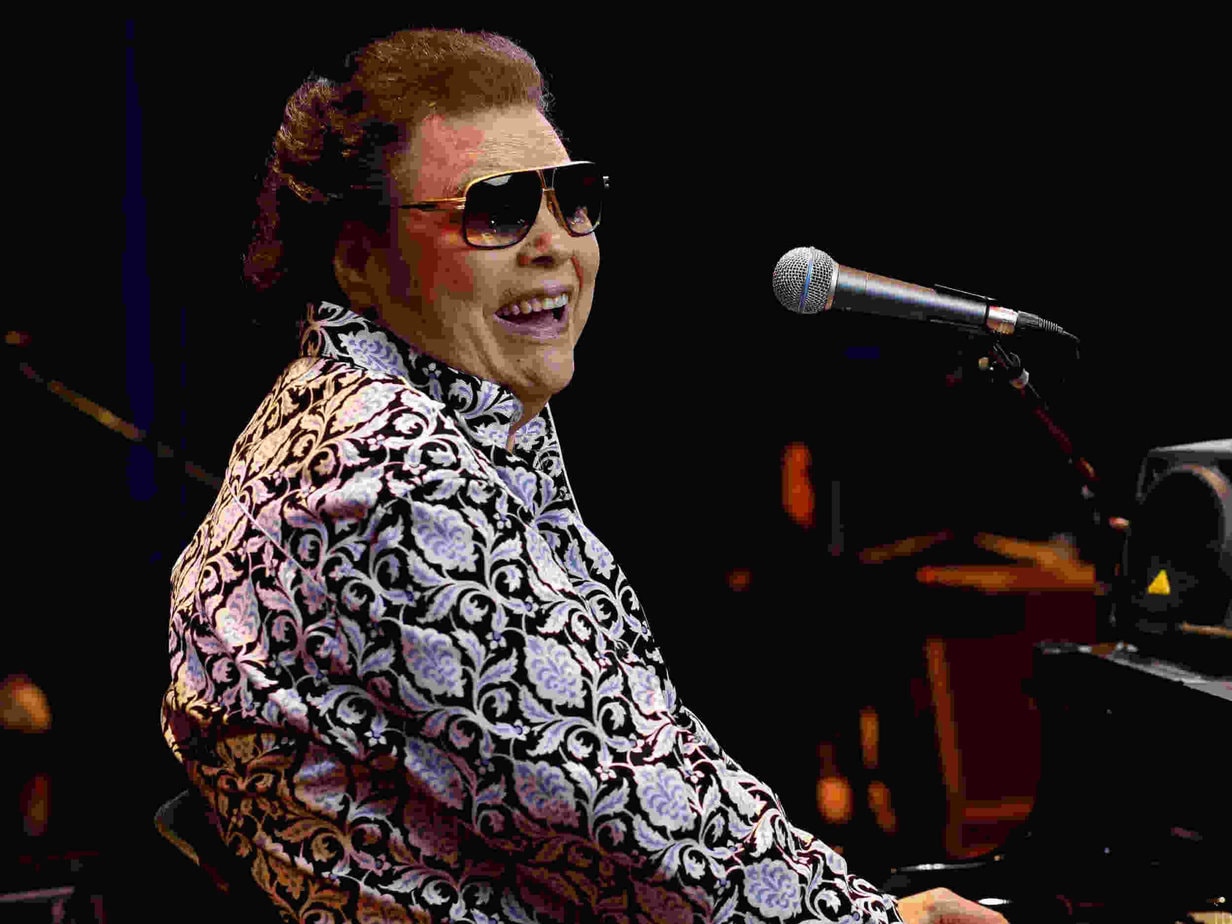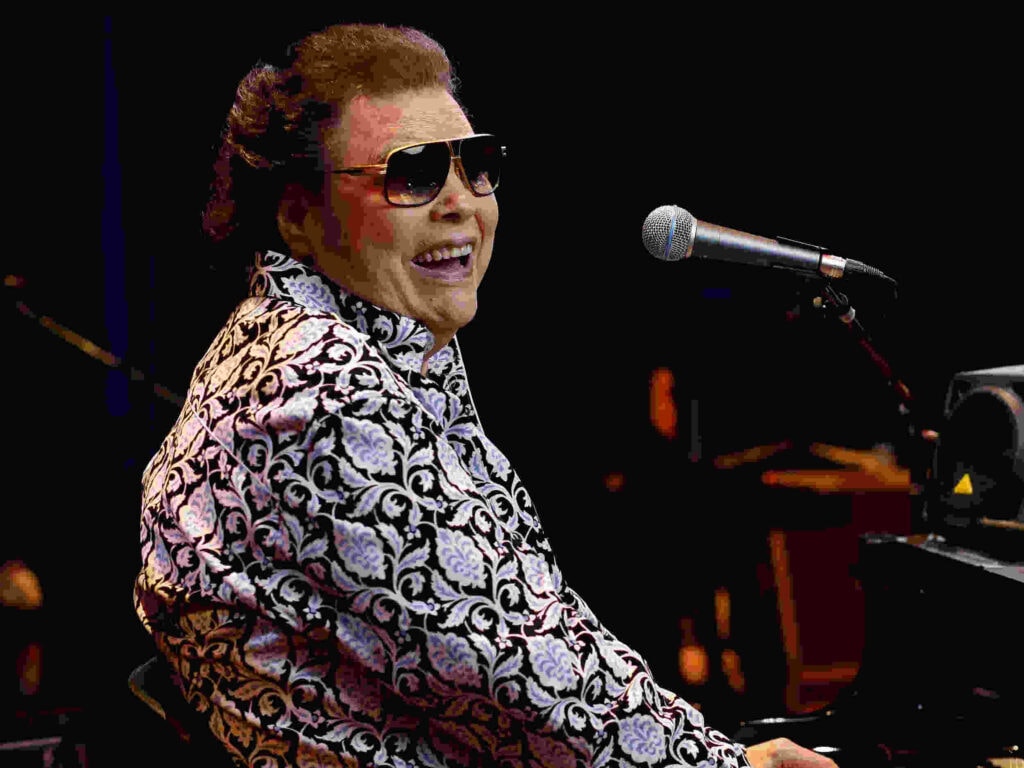 photo source: thumb.spokesman.com
Ronnie Milsap was one of the most influential country musicians during the 1970s and 1980s. He was born in Robbinsville, North Carolina. He was nearly completely blind from birth due to a cognitive disorder.
His music appealed to both the country and pop music markets. He produced numerous hit songs during his long musical journey.
From 1976 to 1978, he was the biggest star in country music, with seven No. 1 singles in a row. His songs Stand by My Woman Man and What a Difference You've Made in My Life earned him Grammy awards.
Did you know?
Milsap had limited vision in his left eye. He lost that vision when slapped by one of his school's houseparents.
---
7. Billie Jean Horton (June 6, 1933 – Present)
Age (As of December 2022): 89 years, 6 months, 9 days
Specialization: Vocals, guitar, songwriting
From: Louisiana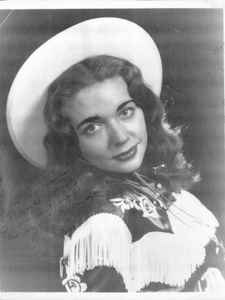 photo source: discogs.com
Billie Jean Horton was born in Bossier City, Louisana. This American country singer and songwriter has released nine music albums: Octopus, Ocean of Tears, Angel Hands, Come Back to Witchita, I Should Have Been the Bride, Johny Come Lately, I know I'll Never See Him Again, and Tell Him I can't See Him Anymore.
Her second album, Ocean of Tears, hit the country's top 40 list in 1961.
Despite her contribution to American country music Billie Jean Horton is most talked about for her personal life and multiple high-profile marriages.
Did you know?
Horton married one of the most influential country musicians, Hank Williams, in 1952. After Hank died of heart failure, she married another acclaimed musician Johny Horton in 1953.
---
6. Willie Nelson (April 29, 1933 – Present)
Age (As of December 2022): 89 years, 7 months, 16 days
Specialization: Vocals, guitar, songwriting
From: Texas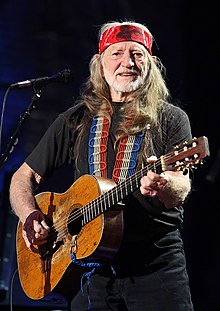 photo source: wikimedia.org
Willie Nelson is one of the most prominent figures of American country music. He was born in Abbott, Texas, to Ira Doyle Nelson and Myrle Marie. He wrote his first song when he was seven and joined his band at 10.
His album Shotgun Willie released in 1973, was critically acclaimed and bought him into the limelight. Later, his album Headed Stranger, released in 1975, and Stardust, released in 1978, bought him commercial success too.
In addition to active participation in country music, Nelson has acted in 30 films and co-authored several books. He is also an active advocate of using biofuels and marijuana legalization.
Did you know?
Willie Nelson played a critical role in developing the tradition of outlaw country, a subgenre of country music. Along with fellow contemporary musicians, he created this subgenre during the 1960s in protest of conservative restrictions of the Nashville Sound.
---
5. Bobby Osborne (December 7, 1931 – Present)
Age (As of December 2022): 91 years, 8 days
Specialization: Vocals, mandolin
From: Kentucky
photo source: www.bobbyosborne.com
Bobby Osborne was born in Lesly County, Kentucky. He drooped out of high school and formed a band with his brother Sonny. He specializes in American bluegrass music and has released numerous albums since the 1950s.
He is the co-founder of the Osborne Brothers. Their recordings of Rocky Top and Kentucky were recognized as the official state songs of Tennessee and Kentucky, respectively.
He was inducted into Grand Ole Opry in 1964 and was elected to the Kentucky Music Hall of Fame in 2002. His solo album Originals was nominated for Best Bluegrass Album at the 60th Annual GRAMMY Awards.
Did you know?
At 91, Osborne continues to perform with his band Rock Top X-press and teaches at the Kentucky School of Bluegrass and Traditional Music.
---
4. Leroy Van Dyke (October 4, 1929 – Present)
Age (As of December 2022): 93 years, 2 months, 11 days
Specialization: Vocals, mandolin, fiddle, guitar
From: Missouri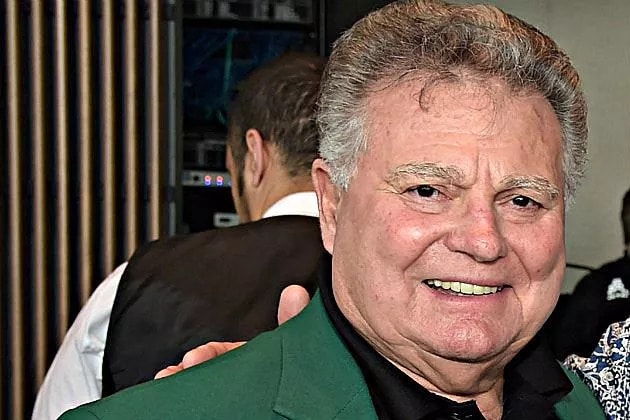 photo source: akamai.sscdn.co
Leroy Van Dyke
was born in Mora, Missouri. Van Dyke specializes in country music, honky tonk, and rockabilly. During his career of over 50 years, he has recorded more than 500 songs, many of which made it to the charts.
As a country musician, Van Dyke gained after he released his composition The Auctioneer, which he co-wrote with Buddy Black. 2.5 million records were sold.
In 1961, he released another record-setting album, Walk on By. 1.5 million copies of the album were sold. Later in 1994, Billboard magazine named it the biggest country single of all time.
Van Dyke, now at 93, continues to perform a full schedule and travel across the country for solos.
Did you know?
Leroy Van Dyke was awarded the founding President's award by the Country Music Association in 1967.
---
3. Jesse McReynolds (July 9, 1929 – Present)
Age (As of December 2022): 93 years, 5 months, 6 days
Specialization: Vocals, guitar
From: Virginia
photo source: wikipedia.org
Jesse McReynolds was born in Coeburn, Virginia, in 1929. He and his brother Jim McReynolds began performing together around 1947 as McReynolds Brothers. The duo specialized in American Bluegrass music and released around forty albums. Jesse is particularly remembered for his unique cross-picking and split-string styles of the violin.
Jesse, Jim, and Larry Roll on guitar recorded their first album in 1951 under The Virginia Trio. The following year they signed a contract with Capitol Records, and upon the record company's request, they changed their name to Jim and Jesse and the Virginia Boys.
For the next fifty years, these two brothers continued to perform together and released numerous iconic country songs until Jim died in 2002. In 1964, Jim and Jesse became members of the Grand Ole Opry. After his brother's death, Jesse continues to perform solo and release solo albums.
Did you know?
Jesse McReynolds' grandfather Charlie McReynolds was one of the first to record for RCA in Bristol, Virginia, in 1927.
---
2. Merv Shiner (February 20, 1921 – Present)
Age (As of December 2022): 101 years, 9 months, 25 days
Specializatio: Vocals, guitar
From: Pennsylvania
photo source: secondhandsongs.com
Mervin Shiner, commonly known as Merv Shinner, is a country singer and guitar player specializing in honky-tonk style. Shiner was born in Bethlehem, Pennsylvania, to Algier Shiner and Jennie Newton Shinner. His mother was an accomplished singer who began training him to become a performer and singer at a very young age.
Shiner first performed solo in public in 1936 at a ceremony held in Calvary Evangelical and Reformed Church of Bethlehem, PA. In 1942, he moved to Los Angeles to build his career as a solo artist, where he worked at a defense plant.
The plan failed, and he moved back to his native land and began appearing on radio programs and television along with his mother.
He landed his first recording contract with Decca Records in the late 1940s. His work was highly appreciated by critics as well as the general mass. During his career of over 35 years, he released around 48 albums, some with fellow country singers.
Did you know?
Merv Shinner is one of the last living singers who performed on stage with legendary singer and songwriter Hank Williams, aka the Hillbilly Shakespeare.
---
1. Violet Hensley (October 21, 1916 – Present)
Age (As of December 2022): 106 years, 1 months, 25 days
Specializatio: Vocals, Fiddle (making and playing)
From: Arkansas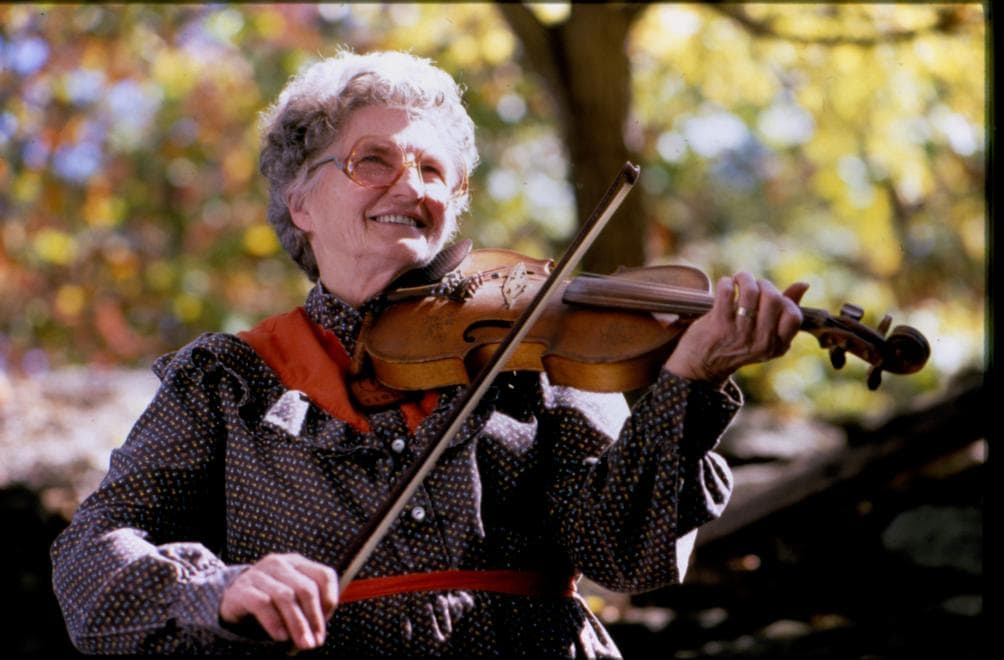 photo source: e6tnk9va8hh.exactdn.com
Violet Hensley, nicknamed Whittling Fiddler, is the oldest living country musician at the age of 106!
She was born in Arkansas's Montgomery County to George Washington Brumley and Nora Springer Brumley. Hensley picked up the skill of fiddle-making from her father and made her first fiddle when she was 15.
She has performed and given solo demonstrations in numerous shows, including Silver Dollar City Music Festival (1980 – 2001), Smithsonian Folklife Festival (July 1970), War Eagle Craft Show (1965), and many others. In 1970, Hensley was joined by Jimmy Driftwood and a few other country musicians and performed in a week-long music festival in Washington, DC.
Hensley has always been celebrated by fellow musicians and the audience for her impeccable artistry and energetic on-stage presence. She released three albums: Old Time Fiddle Tunes (1974), The Whittling Fiddler and Family (1983), and Family Treasures (2004).
In 2004, Arkansas Arts Council recognized her as the 2004 Arkansas Living Treasure.
Did you know?
Hensley made 74 fiddles during her career; however, most were made after she turned 44. There is a gap of 27 years between her fourth and fifth fiddle because, all these years, she was busy taking care of her nine children.