Ana Bárbara is one of the most famous Mexican public figures. She works as a singer, actress, television personality, and model. Ana made her debut in 1994 and has become one of the leading figures in the Mexican entertainment and music industry.
She is mainly known for her modern Grupero style, a Mexican music genre now famous worldwide. Since her debut, Ana has released eleven studio albums, eighteen compilations, and over thirty music videos. She is one of the most successful artists in Latin America and has sold 6 million records in Central America, South America, and the USA.
Ana was born in January 1971 to María de Lourdes Motta and Antero Ugalde and has ten siblings! While some are also known in the entertainment industry, others decided to keep their lives private. Below, you will find a list of Ana Bárbara's siblings ranked oldest to youngest.
11. Antero Ugalde
View this post on Instagram
Antero is one of Ana's siblings. He is very active on social media and has an Instagram and a Facebook profile. In particular, he has over 20k followers on Instagram.
From his profile, Antero loves Mexican music and often attends local concerts and events.
---
10. Viviana Ugalde
View this post on Instagram
Viviana is one of Ana's many siblings. Similarly to her famous sister, she works as a singer promoting Mexican traditional music.
---
9. Dulce Ugalde
Dulce Ugalde is one of Ana's sisters. She leads a private life, and public information about her is unavailable.
---
8. Marisol Ugalde
Similarly to her sister Dulce, Marisol does not like media attention.
---
7. Francisco Ugalde
Francisco Ugalde is one of Ana's many brothers. Public information about his life is unknown.
---
6. Antonio Ugalde
Similarly to his brother, Francisco, Antonio prefers to keep his life private. No information was found about him online.
---
5. Sabina Ugalde
Sabina is one of Ana's sisters, and no information about her life is public.
---
4. Ana Bárbara (January 10, 1971 – present)
Current Age (as of January 2023): 52 years, 2 days
Birthplace: El Pitayo, Sanciro De Acosta, San Luis Potosí, Mexico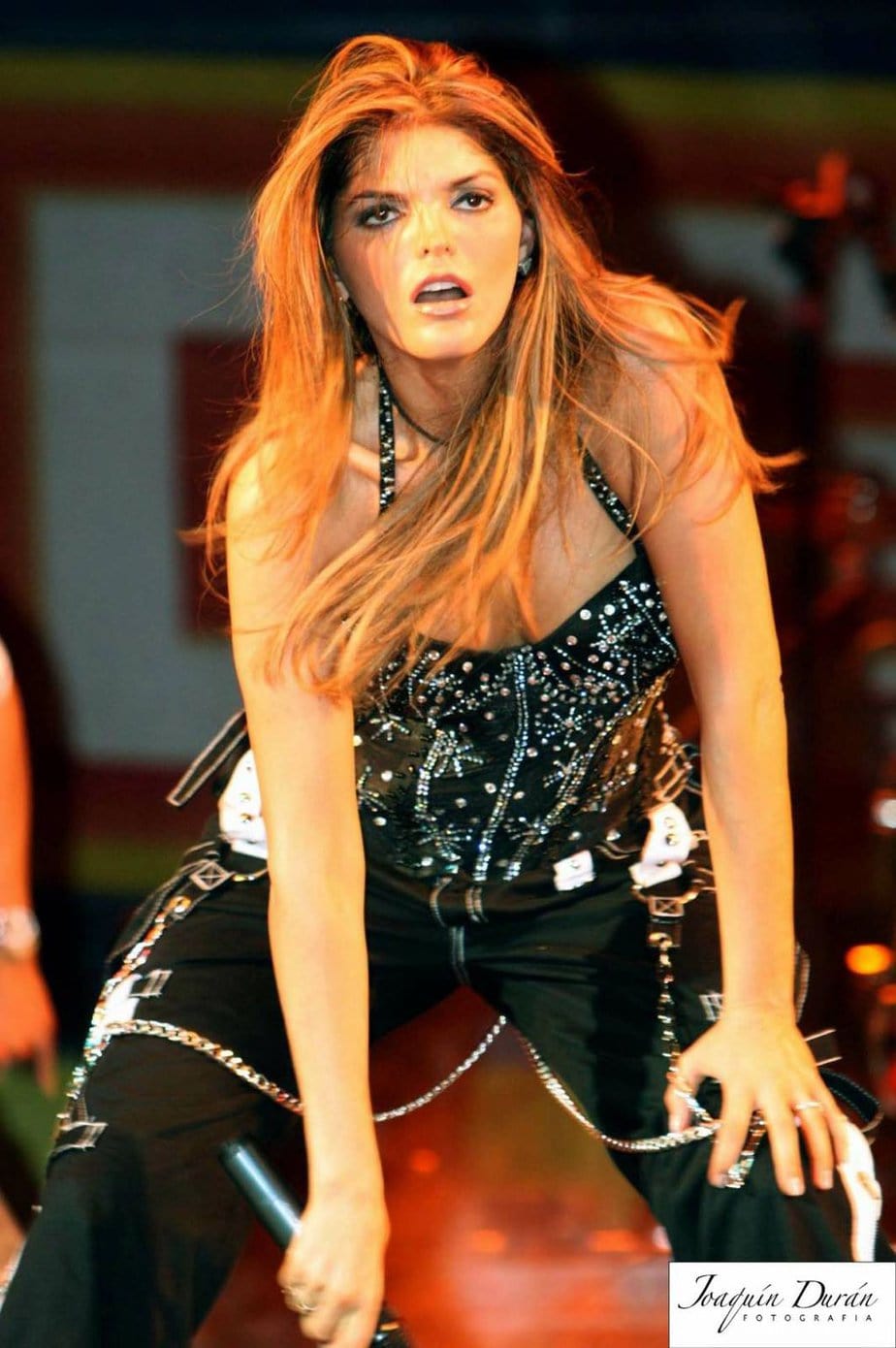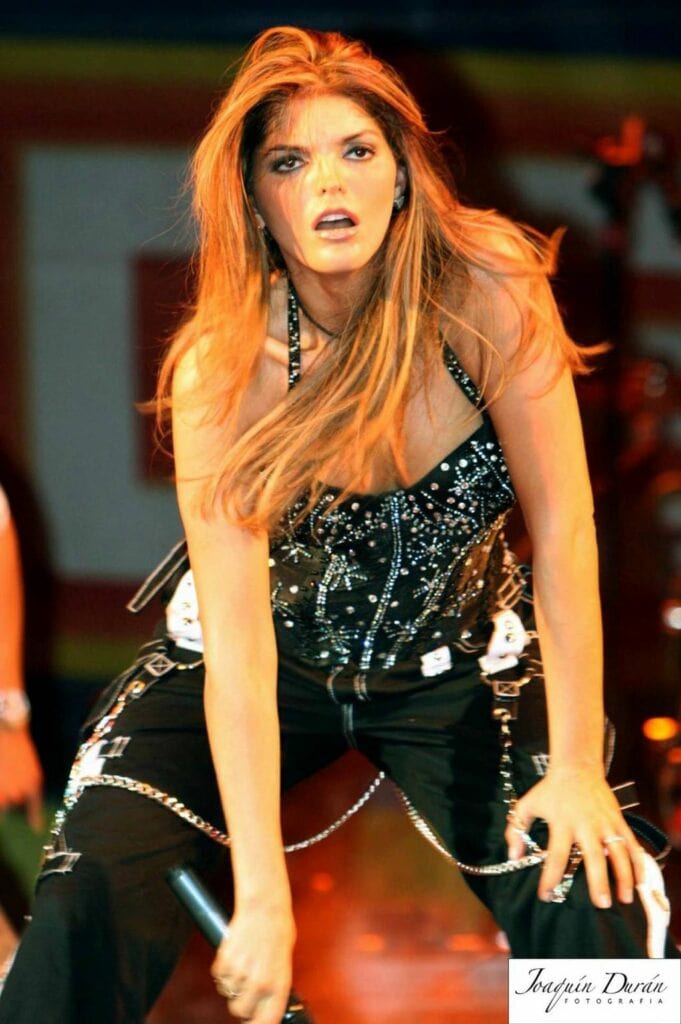 photo source: commons.wikimedia.org
Ana Bárbara was born in January 1971 and is now 51 years old. She started her career in 1988 when she participated in the Miss Universe-sponsored Miss Mexico beauty pageant. In this event, she represented the San Luis Potosí state and won. Unfortunately, she lost at the national level.
After this, Ana started participating in several events and shows where she was allowed to sing and perform.
In the 1990s, she went to Colombia to represent Mexico's mariachi music at a local event. In 1993, she was proclaimed the Ambassador of Ranchera Music and earned the El Rostro Bonito de El Heraldo de México Award. She was also allowed to perform in front of the pope during mass at the Vatican during this period.
Ana's first album was titled Ana Bárbara and was produced and largely written by Aníbal Pastor. Her second album came out in July 1995 and was called La Trampa. Most of the songs in this album became hits in Mexico and earned Ana several accolades.
Thanks to her success, she was also invited by famous artists such as Vicente Fernandez and Los Tigres del Norte to join them on their tours. During this period, she also participated in several tv shows, such as Siempre en Domingo and Sabado Gigante.
Concerning her private life, Ana married Pirru in 2005. However, the two divorced five years later due to his infidelity. Soon after, she started a new relationship with the businessman Elias Sacal. Unfortunately, this lasted only for a few months.
Throughout her career, Ana has won an incredible number of awards. She was awarded four Lo Nuestro Awards from Regional Mexican Female Artist of the Year and was nominated nine times since her debut.
In 2002, she also won the Casandra Award for Most Outstanding International Artist, and in September 2012, she was crowned queen of the LGBT community in Los Angeles. Later, she received this award again in different cities, in Atalanta, Georgia, in 2014, and in San Francisco, California, on January 1, 2015.
In 2015, Ana had over 75 million views on all her Youtube videos and special televised performance.
Did You Know?
In recent years, Ana experienced depression and anorexia. She, therefore, decided to move to Spain to receive treatment. In 2011, she moved again to Little Tokyo in Los Angeles.
---
3. Marissa Ugalde (1975 – October 2001)
Age at time of death: 26 Years Old
Marissa Ugalde was one of Ana's younger siblings. Unfortunately, she passed away at age 26 due to a car accident.
Ana received the sad news while rehearsing for a show. Soon after hearing the news, she went to her mother's house with three siblings, including Antero.
In 2017, the remains of Marissa were exhumed to fulfill her last wish. In fact, according to her father, Don Antero Ugalde, ten days before the accident, Marissa told him that her wish was to be cremated and stay on the family ranch.
Did You Know?
Following her sister's death, Ana wrote on her Instagram account, "There are lives that mark us and marks that last a lifetime, just like the one you left in my heart and soul my dear Marissa. You were and always will be a teacher."
---
2. Esmeralda Ugalde (October 27, 1991 – present)
Current Age (as of January 2023): 31 years, 2 months, 16 days
Birthplace: Rioverde, San Luis Potosí, Mexico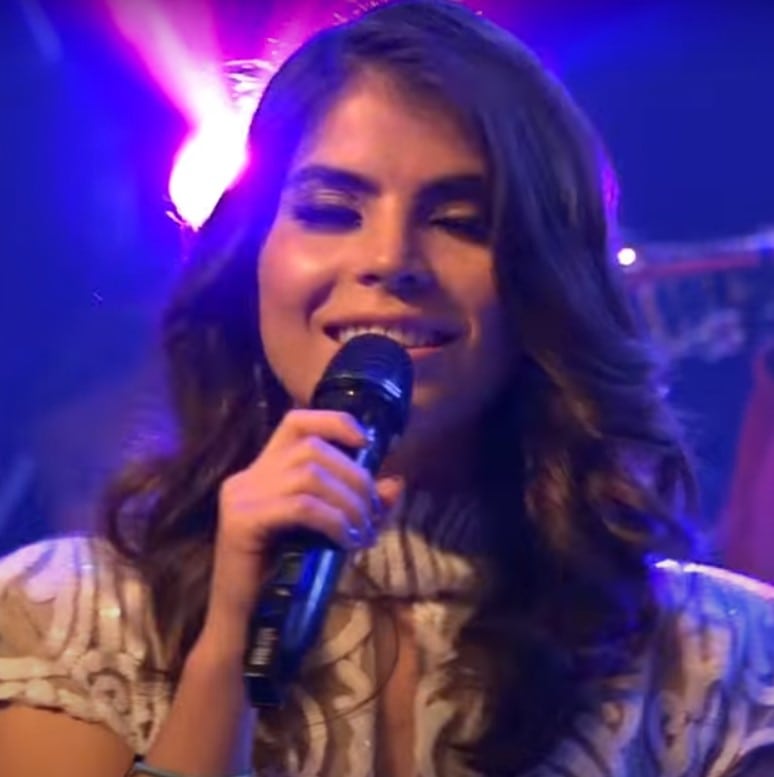 photo source: commons.wikimedia.org
Esmeralda was born in October, 1991 in Río Verde, San Luis Potosí. While growing up, her biggest inspiration was her step-sister Ana. This is why she also decided to pursue a music career. She started to perform in 2007 when she promoted her first album titled Por Ti.
During this time, she also sang with famous groups such as the Ramón Ayala y sus Bravos del Norte, La Arrolladora Banda Limón, and Explosión Norteña.
In 2010, Esmeralda decided to do a casting for a reality show called La Academia Bicentenario. She was chosen to be one of the participants, and for three and a half months, she lived in isolation with other artists.
She had the chance to show her talent and charisma through 15 concerts. On December 19, she was elected the Absolute Winner of the show. She won a prize of 1 million pesos and several awards from sponsors.
Following her success, she enrolled in the artistic training school of TV Azteca, where actors such as Bárbara Mori, Paola Núñez, and Ana Serradilla had graduated.
In 2012, Esmeralda took part in the telenovela La Otra Cara Del Alma, and in 2014 she was cast in the production Siempre Tuya Acapulco, playing the role of Vanessa.
---
1. Eduardo Ugalde (1993 – present)
Current Age (as of January 2023): c. 29/30 Years Old
Eduardo Ugalde is Ana Barbara's youngest sibling, born in 1993. Not much is known about him apart from the fact that he is a Mexican tennis player.
OTHER POSTS YOU MAY BE INTERESTED IN