Ralph Fiennes is one of the most unmistakable faces in Hollywood. It's been that way for decades. Even since one of his most notable appearances in the psychological thriller Red Dragon (2002).
It's hard to find actors who have taken roles as consistently popular as Ralph has. It's what's made him such a fan favorite with fans. There are no weak links in his filmography, and that might be even rarer than winning the elusive EGOT (Emmy, Grammy, Oscar, Tony)!
Luckily for us, there is plenty of talent to go around in the Fiennes family! Ralph is just one of the seven siblings who have pursued a career in film and earned their stripes as individuals of their own, away from the shadow cast by their brother Ralph's stardom.
It would be impossible to rank them in terms of talent, so instead, we hope you join us as we take a look at the Fiennes siblings from oldest to youngest!
7. Michael Emery (December 31, 1952 – Present)
Age (as of May 4, 2022): 69
Born: United Kingdom
Occupation: Archaeologist
Notable Film: N/A
Michael Emery isn't related to the Fiennes by blood, but he is every bit as a family as his six siblings. Michael's adoptive mother, Jennifer Lash, is described as one of the warmest and most giving souls.
That was never more evident than when she decided to answer an advertisement in her Suffolk paper looking for a family to foster a troubled 11-year-old boy with a difficult upbringing.
Jennifer took Emery under her wing and introduced him to the Fiennes family, quickly becoming part of the family. Emery is an archaeologist, and Ralph has continued to help fund his dig expeditions.
All that money didn't go to waste! Michael Emery is part of the team responsible for unearthing the first Bronze Age burial site discovered in Cheshire.
Did You Know?
Joseph, one-half of the twin set in the family, once said: "Mick was just there, and as far as I know, he was blood. When she [mom] saw the ad, her motherly instincts just couldn't resist. Of course her friends said she was mad. He became just one of the family."
---
6. Ralph Fiennes (December 22, 1962 – Present)
Age (as of May 4, 2022): 59
Born: December 22, 1962
Occupation: Actor, Producer, Actor
Notable Film: Harry Potter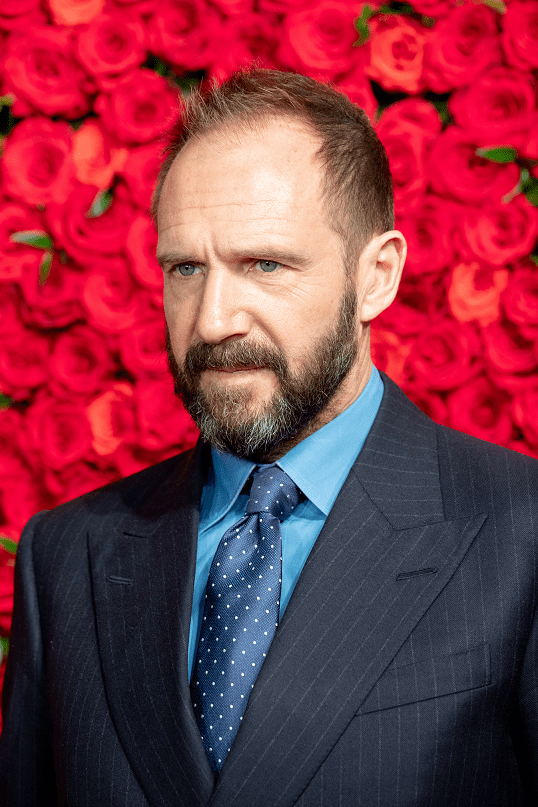 photo source: Wikimedia Commons
Ralph Fiennes has been a welcome presence in our most beloved film franchises. From Harry Potter, James Bond to Kingsman, Ralph Fiennes has been a part of our homes. He's one of the rare actors that never lost his relevance, and growing up on his movies has been a luxury.
Portraying the Nazi war criminal Amon Göth in Schindler's List (1993) netted him nominations for the Academy's Best Supporting Actor and a Golden Globe Award for Best Supporting.
Just as impressive as his on-screen performances are his keen eye for choosing the right projects.
Rather than bore you with listing his extensive catalog of classics, let's shine a light on "he who shall not be named." His portrayal as the main antagonist in the Harry Potter franchise was as alluring as it was terrifying. It endeared him to millions of readers worldwide and put him on the map as one of Hollywood's most coveted stars.
Did You Know?
Ralph Fiennes is an ambassador for UNICEF UK, offering his services in Uganda, Romania, and India. He's in several charitable causes and a member of WildAid, which is dedicated to the preservation of our beloved wildlife.
---
5. Martha Fiennes (February 5, 1964 – Present)
Age (as of May 4, 2022): 58
Born: Suffolk, United Kingdom
Occupation: Director, Writer, Producer
Notable Film: Onegin
View this post on Instagram
Martha's directorial debut couldn't have come with better talent attached to it. Onegin was an adaption of the novel Eugene Onegin, written by Alexander Pushkin. Thanks to the luxury of being part of the Fiennes family, Ralph starred in the lead role and unsurprisingly garnered a ton of praise.
But even without her brother attached, Martha proved she had the natural touch of a storyteller, winning the Best Director Award at the Tokyo Film Festival and Best Newcomer at the London Film Critics Circle.
Did You Know?
Who better to play a young version of Ralph's most famous character Lord Voldemort, than someone in the family? Martha's nine-year-old son, Hero, offered his acting talent to play the terrifyingly sinister dark wizard in Harry Potter and the Half-Blood Prince.
---
4. Magnus Fiennes (November 21, 1965 – Present)
Age (as of May 4, 2022): 56
Born: Suffolk, United Kingdom
Occupation: Composer, Producer, Songwriter
Notable Film: Death in Paradise
View this post on Instagram
Magnus Fiennes is a sensational composer and music producer associated with some popular projects and artists. He's worked with artists like Shakira and Tom Jones, composed film scores and TV series' like Hustle for the BBC network, and is the creator of the animated cartoon series Freefonix.
Magnus is the definition of versatile. His eclectic taste has allowed him to work with legends like Seal, Geneva, and even the Spice Girls! Like the rest of his family, it seems like he can do it all.
Did You Know?
Magnus is an accomplished keyboard player, taking his skills on the road with blues guitarist Gary Moore and Pink Floyd's Guy Pratt. In 2015, Fiennes composed a series of musical numbers for the Earth Harp — also known as the world's largest stringed instrument.
---
3. Sophie Fiennes (February 12, 1967 – Present)
Age (as of May 4, 2022): 55
Born: Ipswich, United Kingdom
Occupation: Director, Producer
Notable Film: The Pervert's Guide to Ideology
View this post on Instagram
Sophie Fiennes is a 55-year-old director and producer and one of only two girls in the Fiennes family! Sophie got her start in the business managing the UK dance company The Michael Clark Company from 1992 to 1994. Shortly after, in 1998, she entered the movie business like her older brother Ralph.
Her documentary The Pervert's Guide to Cinema was written and narrated by Slovenian philosopher, cultural critic, and psychoanalytic researcher Slavko Žižek. The 2006 documentary does a deep dive into the psychoanalytic element of some of cinema's classic movies.
Did You Know?
Sophie has worked on films and television like The Cook, His Wife & Her Lover, and Prospero's Books.
---
2. Jacob Fiennes (May 27, 1970)
Age (as of May 4, 2022): 51
Born: Salisbury, United Kingdom
Occupation: Director of Conservation
Notable Film: N/A
View this post on Instagram
Jacob Fiennes is 51-years-old and the counterpart to his twin, Joseph. So as far as who the youngest is, we can leave that up for debate! What counts is that Jacob and his brother, who we'll be covering next, get the special treatment that comes with being the baby of the family!
Jacob lives a modest life but maintains a close relationship with his siblings. He's currently a gamekeeper, spending much of his time at the Raveningham Hall Estate in Norfolk, UK.
Did You Know?
Jacob is the only family member who lives a life away from Hollywood. After he finished school, he went to work on a farm in Australia, which is where his passion belongs. "I'm very different from the rest of my family. I'm a country boy at heart and I like the quiet life."
---
1. Joseph Fiennes (May 27 1970 – Present)
Age (as of May 4, 2022): 51
Born: Salisbury, United Kingdom
Occupation: Actor
Notable Film: Shakespeare in Love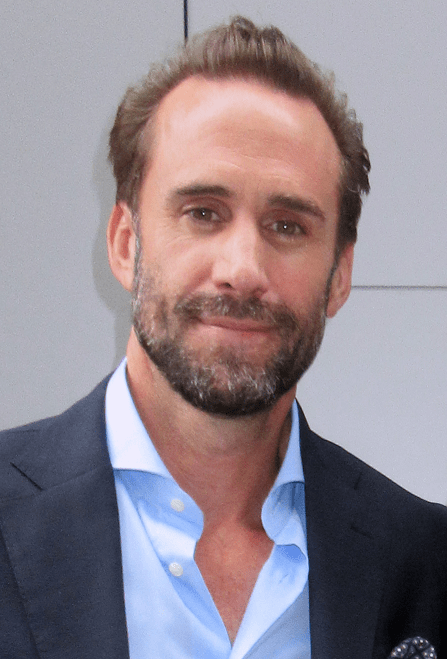 photo source: Wikimedia Commons
Joseph Fiennes is the youngest sibling in the family!
Joseph is an actor who doesn't shy away from a challenge. He's known as the "go-to actor for English cultural history," and his portrayal of William Shakespeare in Shakespeare in Love is proof of that! He's appeared on the stage, on film, and on television.
His performance in the acclaimed TV series The Handmaid's Tale was nominated for a Primetime Emmy Award for Outstanding Supporting Actor in a Drama Series. Other roles include Timothy Howard in the second season of the award-winning television series American Horror Story.
Did You Know?
Joseph is married to Maria Dolores Diéguez, a Swiss model of Spanish descent. Together, they have two daughters — Sam and Isabel.
OTHER POSTS YOU MAY BE INTERESTED IN