Whether you love it or hate it, you surely have an opinion about the Osbourne family.
Ozzy Osbourne was the Black Sabbath's leading singer and throughout the years has become one of the most famous rock artists in the world.
This iconic singer has a total of six kids from two different wives.
The youngest is called Jack Osbourne and is now 36 years old. He spent his first six years of life in Chiltern Hills in Buckinghamshire and then relocated with his family to the US, more specifically in LA.
However, his stay in the New World didn't last long, as his family returned to England the following year. At the age of 11, Jack was forced to move again, this time to Beverly hills. Despite the constant relocations, Jack declared that his childhood was 'perfectly happy and contented'.
Probably due to his father's love for alcohol and drugs, Jack started to abuse these substances at an incredibly young age. According to him, he was only 13 years old the first time he got drunk on whisky. The following year he was smoking marijuana and drinking alcohol on a regular basis. In 2003, he was also admitted to a child psychiatric ward due to an OxyContin addiction.
Luckily, with time Jack learned the importance of an active and healthy lifestyle. In 2005, he took part in Extreme Celebrity Detox, which inspired him to produce his own show, focusing on extreme sports and physical challenges. The program is called Jack Osbourne: Adrenaline Junkie and thanks to it, Jack had the chance to climb the rock face of California's El Capitan mountain!
Jack luckily managed to get his life back on track, but how did his siblings deal with such an unconventional childhood? In this article, we created a list of Jack Osbourne's siblings ranked oldest to youngest.
5. Elliot Kingsley (1966 – present)
Age: 56 Years Old
Profession: Theater Actor
Parents: Thelma Riley, Unknown Father
Elliot Kingsley was born in 1966 and is Jack's oldest sibling. He was born to Thelma Riley, but there is no information about his father.
Elliot officially became Ozzy's stepson when the famous singer married his mother. At the time, Elliot was only five years old. Ozzy and Thelma met in a local bar and got engaged in 1971.
Elliot likes to keep his identity private, especially considering his father's fame. Despite this, we managed to gather a little information about his life.
Elliot loves theater and has been trying to work in this field all his life. Luckily, he successfully managed to do so and now works as a theatrical actor. Elliot is also one of the members of the Young Everyman Playhouse Actors Program.
Did You Know?
When the Covid-19 pandemic started, many theaters all over the UK suffered from the lack of shows. As a consequence, Elliot decided to get involved in a project which helped local theaters to support the preservation of these institutions.
To pictures of Elliot, click here.
---
4. Louis Osbourne (1975 – present)
Age: 47 Years Old
Profession: Record Producer, DJ, Singer, and Actor
Parents: Thelma Riley, Ozzy Osbourne
Louis Osbourne was born in 1975 and is currently 47 years old. He's Thelma Riley and Ozzy Osbourne's only biological son. Given Ozzy's career as a famous rockstar, Louis grew up with his mother and siblings, rarely seeing his father. (https://www.stgeorge-inn.com/)
Despite the lack of a deep relationship with his father while he was growing up, Louis decided to take part in The Osbournes program, appearing in the first series of the show.
Throughout the years, Louis has managed to forgive his father and joined him on the set of several movies focusing on his life, such as Singing in the Shadow: The Children of Rock Royalty, Ozzy Osbourne: Wicked Videos, and God Bless Ozzy Osbourne.
Louis is now married to an actress known as Jessica Lennon. She is famous for movies such as Dr. Dolittle and America's Sweethearts. The two have a daughter together.
Did You Know?
Similarly to many members of the Osbourne family, Louise has a passion for music. He began his career, working in a record shop in Birmingham but then decided to relocate to Ibiza where he served as DJ. Louise now has his own label known as All Night Records.
To see pictures of Louis, click here.
---
3. Jessica Starshine Osbourne (November 22, 1979 – present)
Age: 42 Years Old
Profession: Actress
Parents: Thelma Riley, Ozzy Osbourne
View this post on Instagram
Jessica Osbourne was born in 1979 to Ozzy Osbourne and Thelma Riley. She is currently 42 years old, but similar to her stepsister Aimee she decided not to appear on The Osbournes. In fact, she declared she never forgave her father for his behavior during her childhood.
It's not a mystery that Ozzy Osbourne is one of the many rock stars who enjoy drugs and alcohol. As a consequence, he was never a responsible father and on the days he was at home he was often drunk or high on drugs. Despite this, Jessica is mentioned in one episode of the show in which her father, Ozzy, discovers she's expecting a baby.
After high school, Jessica tried to pursue an acting career. She attended the Italia Conti Academy of Theater Arts ltd in London and after graduation started to audition for all sorts of roles.
Jessica is now a successful actress. She took part in several movies ranging from Better Call Saul (2015) to Manhattan (2014), and The Messengers (2015).​​
Did You Know?
Jessica is married to Ben Hobbs and together they now have three kids Isabelle, Kitty, and Harry.
---
2. Aimee Osbourne (September 2, 1983 – present)
Age: 38 Years Old
Profession: Singer.
Parents: Sharon Osbourne, Ozzy Osbourne
View this post on Instagram
Aimee Osbourne is Jack's second youngest sister and Sharon and Ozzy's first daughter.
Unlike most of her siblings, she decided not to take part in The Osbournes as she declared she did not want to be associated with the series. In fact, she chose to maintain her privacy throughout the show.
On some occasions, Aimee also voiced her embarrassment for her relatives' behavior in the series, an extra reason why she may have chosen to not take part.
Aimee had her singing debut in 2010, in her twenties. In these years, she started to record and release music under a project named ARO. Her first album, Vacare Adamaré, came out in 2020 and was described as belonging to the synth-pop genre. Ozzy always praised her daughter's voice and was extremely proud to see her debut.
Did You Know?
Up till now, Aimee and her band have released a total of three singles which can all be found on Youtube. Their titles are Raining Gold, I Can Change, and Cocaine Style.
---
1. Kelly Osbourne (27 October 1984 – present)
Age: 37 Years Old
Profession: Actress, Fashion Designer, Model, Singer and, Television Personality.
Parents: Sharon Osbourne, Ozzy Osbourne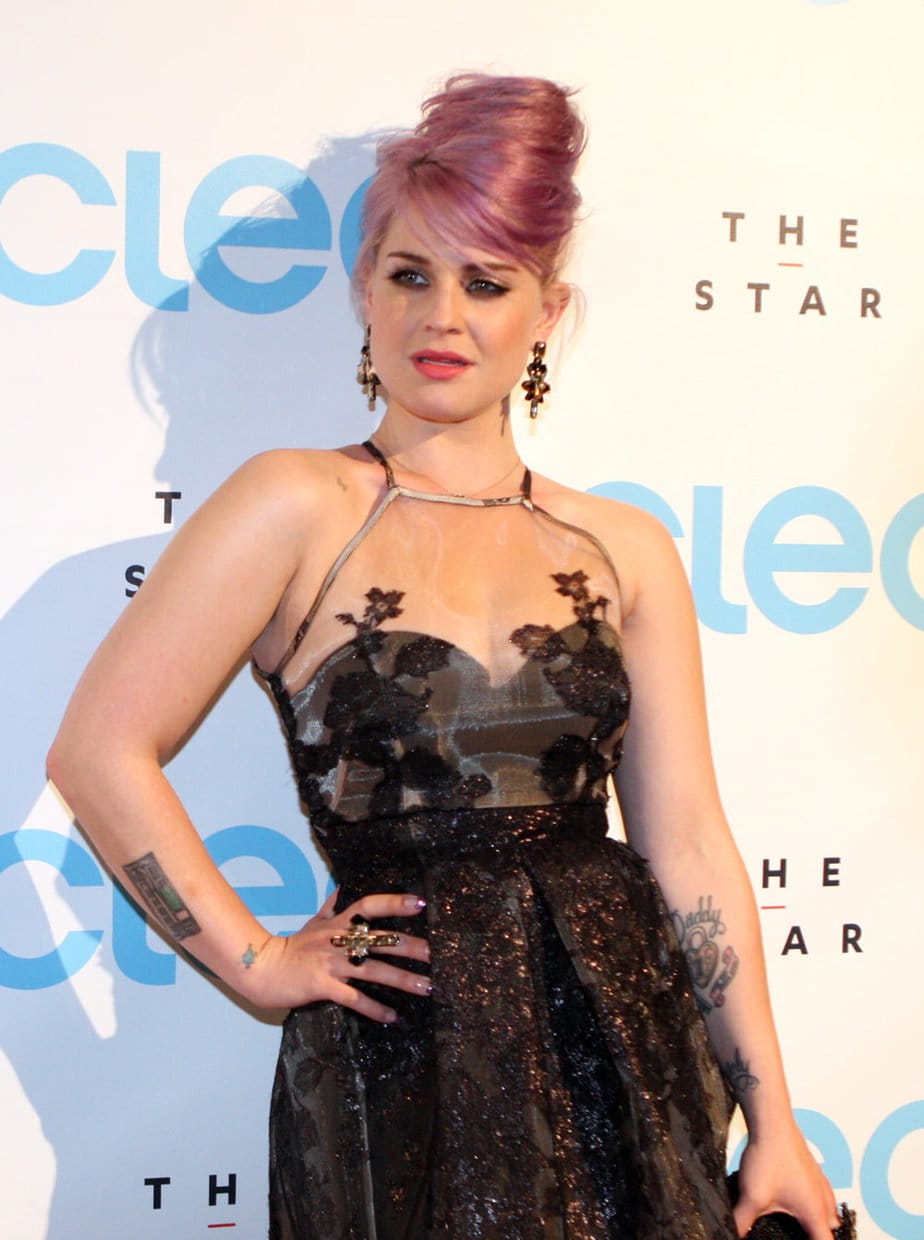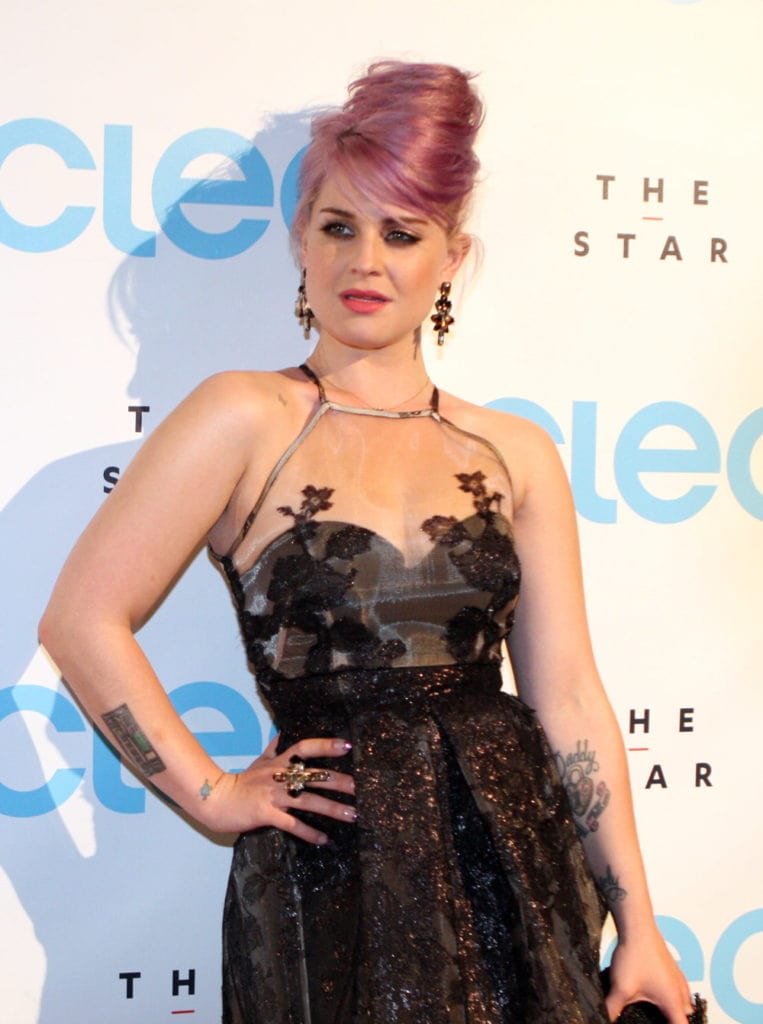 photo source: wikimedia.org
Kelly Osbourne is Jack's youngest sister, as she was born in 1984 and is currently 37 years old.
She is the second daughter of Sharon and Ozzy Osbourne and was born in Westminster, London.
Kelly had an uncommon childhood. In fact, she did not grow up in a house like most of us but constantly changed accommodation following her father on tour. It has been estimated that she's been living in more than 20 houses across the US and UK.
Kelly attended private school in England and took part in many episodes of The Osbournes show from a very young age. In fact, the series started when she was in her teenage years at the age of 17 years old. The Osbournes ended when she was 20, but these three years were enough to give her celebrity status all over the world.
Kelly released her first album, Shut Up, in 2002. The record sold plenty of copies in Europe but remained relatively unknown in the US. Apart from her music career, Kelly worked as an actress, fashion designer, and model.
In 2004, she launched her own clothing brand named Stiletto Killers, together with Ali Barone, one of her friends. The clothes were in the rock style and the company mainly sold sweatpants, hoodies, and knickers.
The same year, she also admitted to being addicted to painkillers and decided to go to rehab in Malibu. According to Kelly, the experience was overall negative and she had to go to return in 2009. This time it worked out fine as Kelly declared it was the first time she was able to receive proper help for her addiction.
In the following years, Kelly decided to work as an actress playing the role of Deborah Beatrice Tynan in a high school teenage drama called Life as We Know It. She also served as a judge for Australia's Got Talent in 2016 as well as for Project Runway Junior, an American reality tv series.
Did You Know?
Kelly also took part in Dancing with the Stars proving her talent for dancing. Together with her dancing partner Louis van Amstel, she arrived third in the competition.