Keyshia Cole has been a household name in music and the R&B industry since her debut album was released in 2005. There's maybe only a handful of singers who pack as powerful a vocal punch as Cole. Names like Christina Aguilera, Mariah Carey, and Amy Winehouse immediately come to mind.
In 2022, she's still relevant and hasn't lost a step in terms of her raw talent. Today we're going to take a closer look at the life and career achievements of one of R&B's finest while also giving honorable mention to her three siblings, who have carved out careers of their own.
Join us while we rank the Cole siblings from oldest to youngest!
4. Sean Cole
Age (as of October 2022): N/A
Born: Oakland, California
Occupation: Rapper
Known For: Street Thugs, Outlawz
View this post on Instagram
Sean Cole is the only brother of the Cole siblings and the son of Yvonne Cole and Leon Cole.
Better known by his stage name, Nutt-So, he began his rap career in a group called the Street Thugs with names recognizable to true hip-hop heads – Pound and Mo-Savage.
Their partnership didn't last long, and they only produced one album titled Not To Be Fucked With (1994) via Snake Pit Records. After disbanding, better things were to come for the up-and-coming rapper looking to prove himself.
In 1996, he partnered with the rapper Paris to work on his debut album, but for reasons unknown, it never saw the light of day. Despite the false start, Sean Cole got the nod of approval from arguably the greatest rapper of all time, Tupac Shakur.
For any young rapper, an acknowledgment from a living legend meant much more than any platinum-selling record. Now signed to Death Row Records (label owned by Suge Knight), he recorded a song for MC Hammer and nearly ten songs with Shakur, who made him an official member of his hip-hop collective – Outlawz.
Did You Know?
Sean Cole looks back fondly on his time as one of Tupac's artists. In his Instagram bio's description, he mentions that he was hand selected as an Outlaw by the late artist.
---
3. Neffeteria Pugh (December 4, 1979 – Present)
Age (as of October 2022): 42 years, 10 months, 6 days
Born: California
Occupation: Producer, Author, Actress
Known For: Frankie and Neffe Show
View this post on Instagram
Neffeteria "Neffe" Pugh is a self-described reality tv mogul. She is an author, actress, and a former executive producer on her reality documentary series, The Frankie and Neffe Show, alongside her late mother, Frankie Lons. It aired in 2009 for two seasons and documented their life and the typical hijinks you'd expect from a mother and daughter duo.
She's a BET reality television veteran, first appearing in 2006 on a series titled Keyshia Cole: The Way It Is. She appeared on another show focused on her famous sister's life – Keyshia Cole: All In.
Neffe authored two books – My Happiness Is My Sanity and The Price I Paid, which document her struggles with juggling her professional life and personal as a sister to one of the biggest names in music.
Did You Know?
Neffeteria Pugh is mom to five children with husband Shelby Lowry.
---
2. Keyshia Cole (October 15, 1981 – Present)
Age (as of October 2022): 40 years, 11 months, 26 days
Born: Oakland, California
Occupation: Singer, Songwriter, Television Personality
Known For: Platinum Selling Recording Artist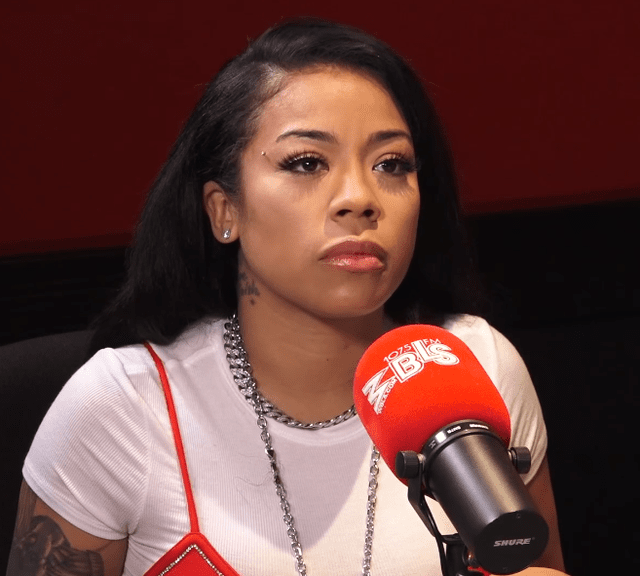 photo source: commons.wikimedia.org
Keyshia Cole began her journey at 12-years-old after meeting MC Hammer, who encouraged her to pursue a career in the industry. By 15, she was rubbing shoulders with none other than Tupac.
Her debut album, The Way It Is, was home to singles like "I Changed My Mind," "Never," and most notably, "I Should Have Cheated."
With that album producing over 1.6 million copies sold and outlasting other artists on the chart for over a year, it took just 17 weeks to go gold.
Her first big success wasn't a case of beginner's luck. Her second album, Just Like You, went No. 2 on the Billboard 200 and earned a nomination for Best Contemporary R&B Album at the 50th Grammy Awards, barely edging out her debut album with a jaw-dropping 1.7 million copies sold in the U.S.
Fast forward to 2019, and Cole was featured on a single titled "All Me" by Kehlani, reminding new fans of R&B of her musical prowess.
As a television personality, she launched her talk show, One on One with Keyshia Cole, which airs on the Fox Soul Network.
Did You Know?
Keyshia Cole married former NBA player Daniel Gibson on May 21, 2011. A year earlier, they welcomed a son named Daniel Gibson Jr. The whole event was captured on one of her three reality television shows, Keyshia and Daniel: Family First.
---
1. Elite Noel (July 12, 1985 – Present)
Age (as of October 2022): 37 years, 2 months, 29 days
Born: California
Occupation: Singer, Songwriter, Rapper
Known For: Keyshia Cole: All In
View this post on Instagram
Elite Noel is the youngest of the Cole siblings at 37-years-old!
Elite is a reality television and social media personality who's followed in the footsteps of her big sister, pursuing a career in music.
But Elite is just as much a businesswoman as she is a musician and artist. She's the CEO of #FuturisticSoul and co-founder of Klub Kosmetics, as per her Instagram bio.
She's released a few singles titled BAE, Count Up, and Survive. BAE was released in 2017 with a music video to accompany it.
Did You Know?
During an episode of Frankie & Neffe, Elite and Neffeteria took a DNA test to resolve speculation over their biological birth parents. They discovered that they didn't share the same father and that Elite was adopted when she was only 3-months-old.
OTHER POSTS YOU MAY BE INTERESTED IN