Donald Trump served as the 45th President of the USA from 2017 to 2021. He was born in 1946 at Jamaica Hospital in Queens to Fred Trump and his wife, Mary Anne MacLeod Trump. His father was a real estate developer from the Bronx and had German origins, while his mother was an immigrant from Scotland.
Trump grew up in the Jamaica Estates neighborhood of Queens with his four siblings. If you want to know more about them, this is the article for you. Below you will find a list of Donald Trump's siblings ranked oldest to youngest.
5. Maryanne Trump Barry (April 5, 1937 – present)
Current Age (as of November 2022): 85 years, 7 months, 2 days
Birthplace: Queens, NYC
Profession: Attorney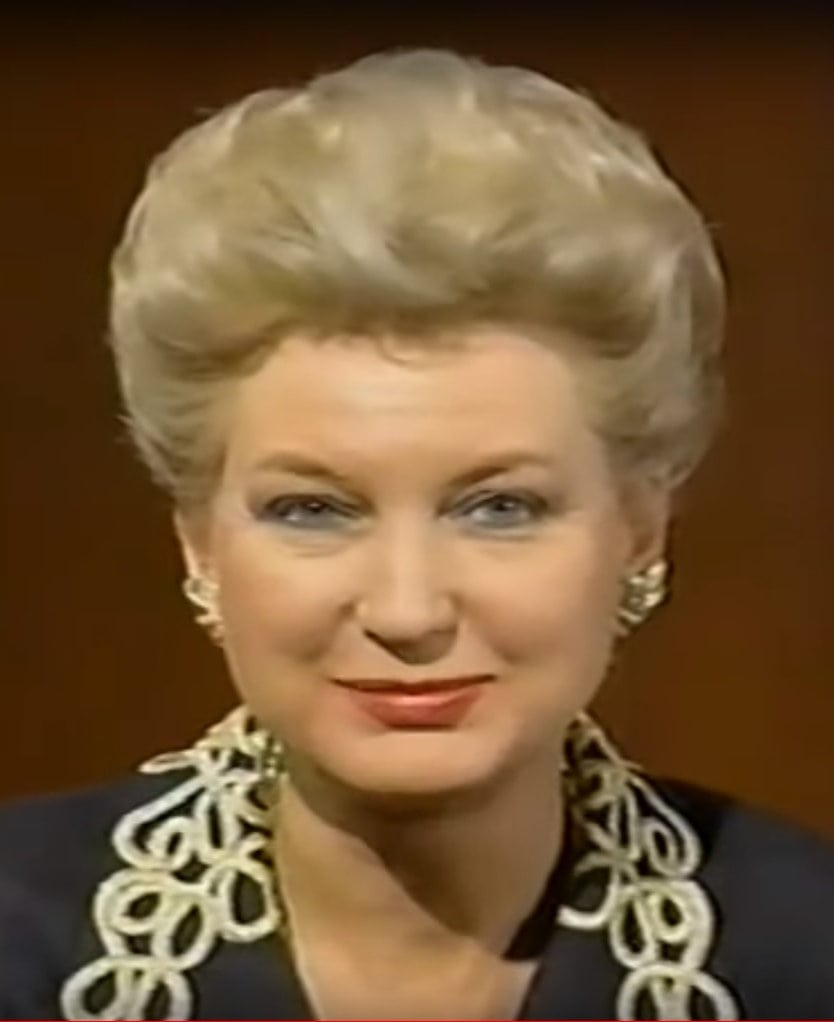 photo source: commons.wikimedia.org
Maryanne Trump Barry is Donald Trump's oldest sibling. She was born in 1937 and is currently 85 years old. Maryanne came to the world in Queens and attended Kew-Forest School. She was an excellent student and, in 1958, she graduated cum laude with a Bachelor of Arts degree from Mount Holyoke College.
Four years later, she also received a Master of Arts in public law and government from the prestigious Columbia University. She remained in academia and, in 1974, earned her Juris Doctor from Hofstra University School of Law.
Following her studies, Maryanne decided to pursue a career as an attorney, becoming one of the only two women out of the 62 lawyers in the office of the United States Attorney for the District of New Jersey.
The big turning point for Maryanne came on September 14, 1983, when she was nominated for a seat on the United States District Court for the District of New Jersey by President Ronald Reagan.
In 1999, Bill Clinton nominated Maryanne to serve on the United States Court of Appeals for the Third Circuit. She maintained this position for years and assumed senior status in June 2011.
Maryanne doesn't seem to be a Trump supporter. In fact, during his presidency, she did not comment on her brother's actions.
In August 2020, her niece Mary revealed she had secretly recorded Maryanne harshly criticizing her brother's presidency.
In the recordings, she stated that her brother had someone take the college entrance exam in his place and openly described him as 'cruel'.
Did You Know?
Throughout her life, Maryanne had two husbands, David Desmond, with whom she divorced in 1980, and John Joseph Barry, with whom she was married for 18 years until his death.
---
4. Frederick Trump, Jr. (October 14, 1938 – September 26, 1981)
Died At The Age: 42 Years Old
Birthplace: Queens, NYC
Profession: Businessman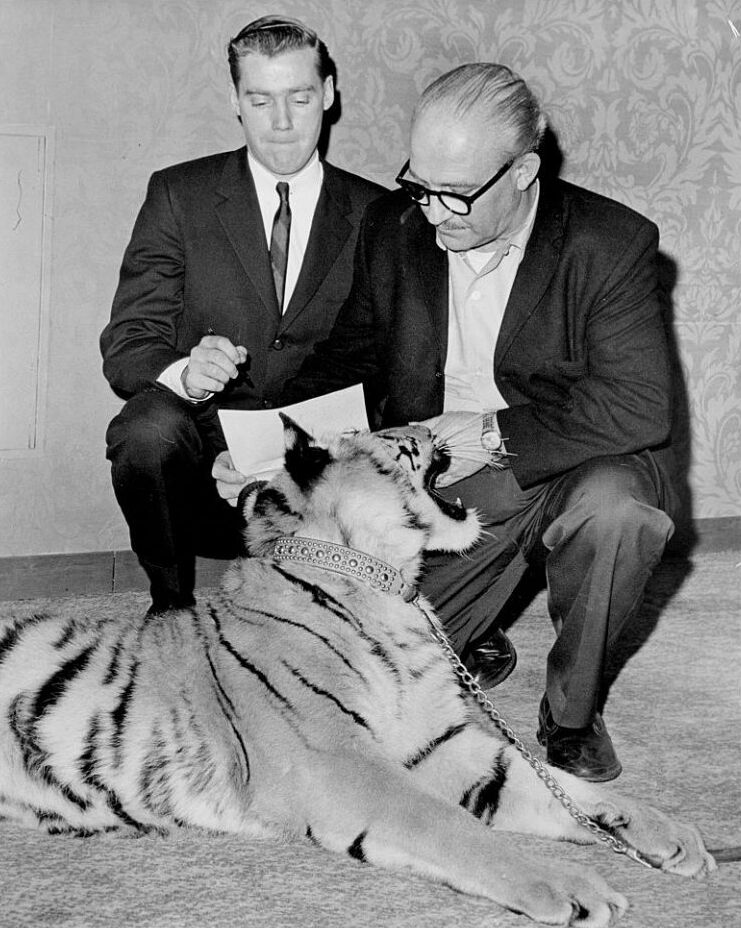 photo source: commons.wikimedia.org
Frederick Crist Trump Jr. was born in 1938 and unfortunately passed away at the young age of 42 years old. Similarly to his siblings, he was born in Queens and graduated in 1956 from St. Paul's School. Fred later attended Lehigh University to study business.
During this year, he joined Sigma Alpha Mu, a Jewish fraternity, despite not being Jewish. He became president of the fraternity and also completed ROTC, the Reserve Officers' Training Corps, entering the Air National Guard.
In 1958, Fred met the love of his life, Linda Clapp. The two first saw each other in the Bahamas while they were vacationing. Fred proposed to Linda in 1961 and the couple got married the following year in Florida. As a consequence, she had to leave her job as a stewardess as the company for which she worked did not allow its employees to be married.
Fred and Linda first settled in Manhattan, where they had their first child. However, in 1963, they decided to move to Jamaica, Queens.
During this period, Fred kept working for his father as vice president of E. Trump & Son, however, decided to leave the company to pursue his lifelong dream to become a pilot.
In 1970, living with his wife started to get complicated due to several domestic accidents. As a consequence, Linda asked Fred to leave and even changed the locks of her house. In the meanwhile, Fred's problem with alcoholism prevented him from continuing to work as a pilot.
Fred died in 1981 due to a heart attack caused by his alcohol abuse.
Did You Know?
Fred's third son, William, was born the day following his father's funeral. He is unfortunately affected by cerebral palsy.
---
3. Elizabeth Trump Grau (1942 – present)
Current Age (as of November 2022): c. 80 Years Old
Elizabeth Trump Grau is probably Donald Trump's less-known sibling. She was born in 1942 and is now 80 years old.
Elizabeth got her second name, Grau, from her marriage with James Grau, a successful television and movie producer. She seems to have a close bond with her brother as she attended several events where Donald Trump was speaking. On top of this, she backed her famous brother in several controversies, deciding to avoid any comment.
Elizabeth is wealthy and, even though her exact net worth is unknown, she has been working in the banking business for several years, meaning she most likely has a huge savings account. She even managed to become an executive for Chase Manhattan Bank before her retirement.
Elizabeth owns a condo in New York City's Trump Palace, but in 2017, a leak was found in the apartment, meaning that she had to spend several dollars to make the required repairs. On top of this, she had to pay $400,000 to her neighbor in compensation for the damage.
Did You Know?
Elizabeth got married to James Grau in 1989.
---
2. Donald Trump (June 14, 1946 – present)
Current Age (as of November 2022): 76 years, 4 months, 24 days
Birthplace: Queens, NYC
Profession: Businessman and former (45th) President of the United States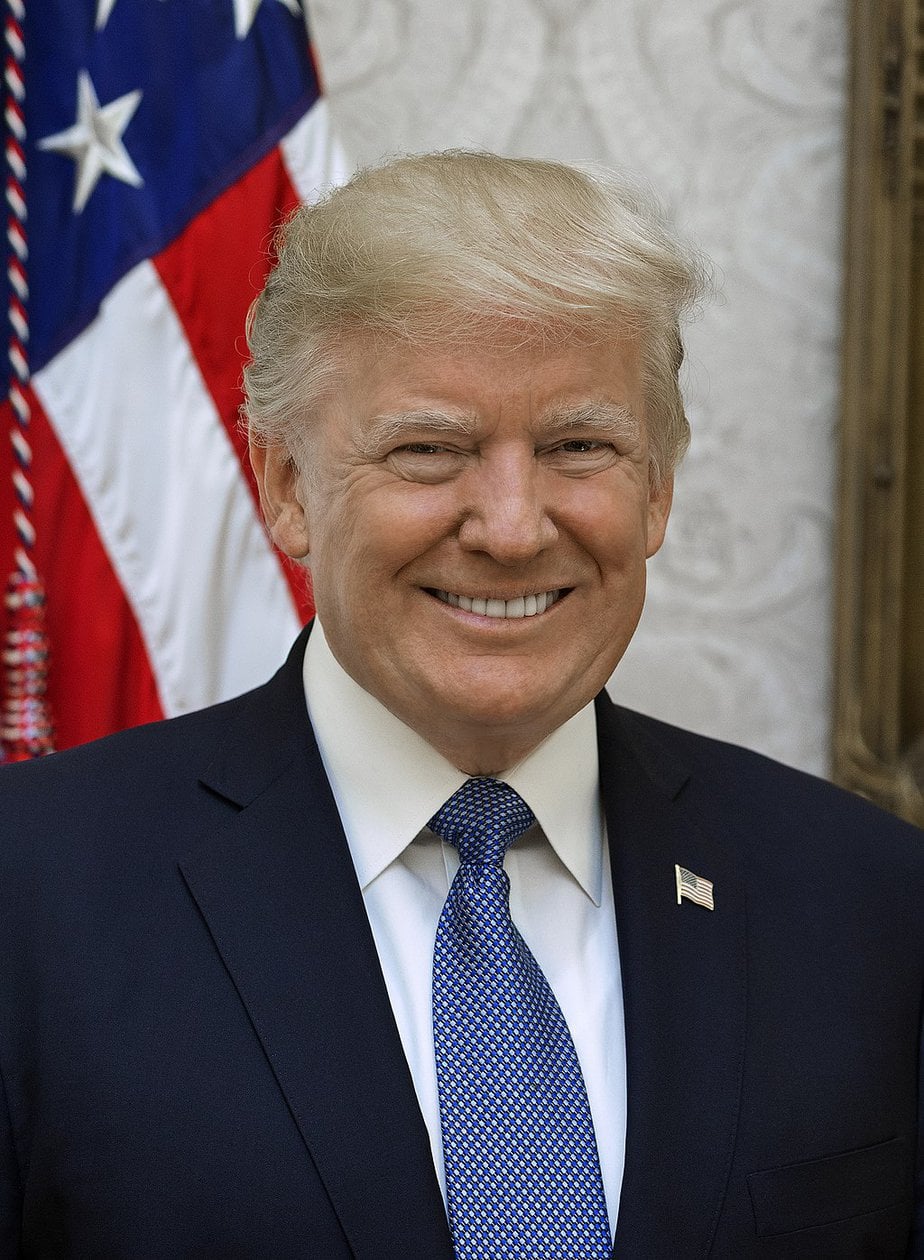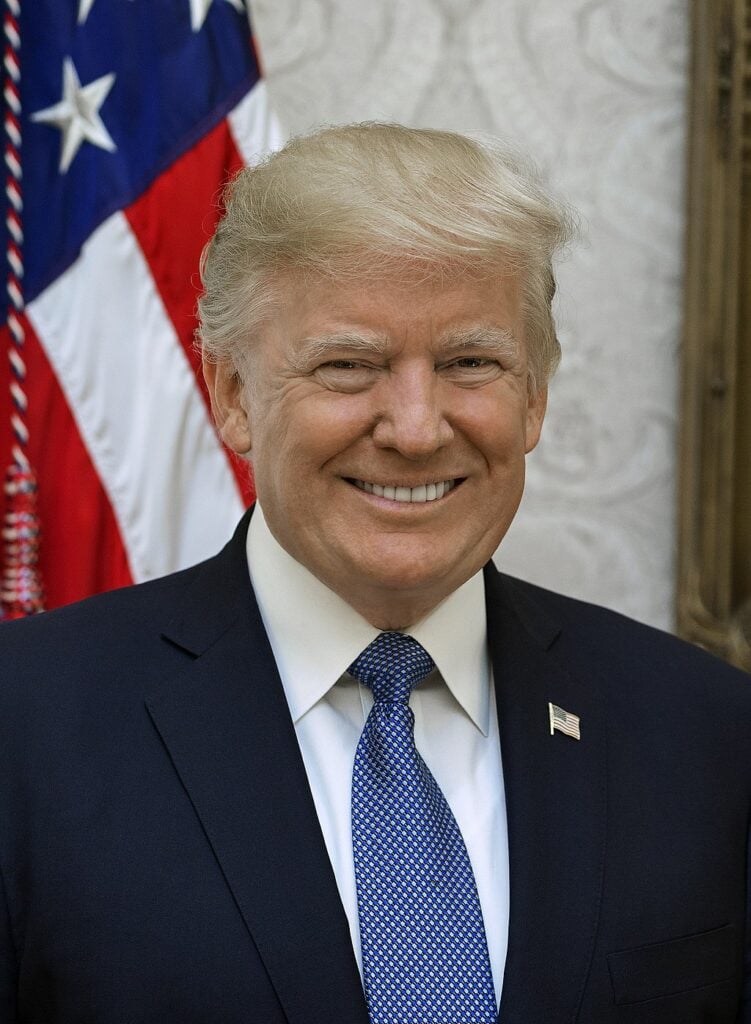 photo source: commons.wikimedia.org
Donald Trump became famous all over the world when in 2017, he was elected the 45th President of the USA. Born in 1946, Trump is currently 76 years old.
Trump graduated from Wharton School in 1968 and served as the president of his father's business three years later. This used to be a real estate company, but Trump expanded it so that it also worked on skyscrapers, hotels, golf courses, and casino renovation and construction works.
However, this was not Trump's only job, as he tried several ones in life. For instance, from 2004 to 2015, he co-produced and hosted The Apprentice, a reality television series which ran for 14 seasons on NBC.
Trump is considered a populist, isolationist, nationalist, and protectionist politician. Following his election as president, a 2017-2019 counsel investigation established that the Russian government had interfered in the vote to favor him.
The 45th US president is also known for having made a number of false statements, something which has never happened to this degree in the US. On top of this, several of his affirmations have been declared racist and misogynistic by several media.
During his presidency, Trump funded the creation of a wall between the US and Mexico, implemented a travel ban on citizens from several countries with a Muslim majority, and introduced a policy of family separation for apprehended migrants.
His policies were considered way too slow and ineffective in reaction to the pandemic and extremely weak when dealing with denuclearization in North Korea.
Did You Know?
Donald Trump was the first president with no prior military or government service.
---
1. Robert Trump (August 26, 1948 – August 15, 2020)
Died At The Age: 76 Years Old
Birthplace: Queens, NYC
Profession: Businessman
Robert Trump is Donald Trump's youngest sibling, as he was born in 1948 and is currently 76 years old. He graduated from St Paul's School in Long Island and then attended Boston University, where he graduated in economics. Similarly to his older brother Donald, Robert decided to work for his father managing the Trump Organization's real estate.
Apart from this, Robert also served on the board of directors for ZeniMax Media from 1999 to 2020.
During this period, he published several series among which Fallout, The Elder Scrolls, and Doom. Last but not least, Robert also served as the president of the Trump Management in the years prior to his death.
Robert lived in Millbrook, New York, for several years. In 1984, he married Blaine Beard but the two divorced after more than 20 years of marriage in 2007. Robert then decided to marry again to Ann Marie.
Did You Know?
In August 2020, Robert was hospitalized due to a stroke. Unfortunately, he did not make it and died the following day in the New York- Presbyterian Hospital at the age of 71. Following the death of his brother, Donald Trump commented in a written statement "He was not just my brother, he was my best friend."
OTHER POSTS YOU MAY BE INTERESTED IN