Paris Hilton has been called many things since her rise to stardom in the early to mid-2000s. Of those names, some positive and some not, it's safe to stay she's been a trendsetter as one of the first modern socialites that we now refer to as influencers.
It's easy to overlook her business savvy for the ditzy, air-headed, almost surreal persona she's carved for herself. But above her careers as a DJ, actress, singer, and media personality, a businesswoman would be the word to best describe Paris Hilton.
Paris and her initial claim to fame came through her relationship with her great-grandfather, Conrad Hilton – founder of Hilton Hotels. Judging by the fact that you couldn't avoid a Hilton Hotel or sign advertising one if you tried, we figure business must be better than ever in 2022!
Join us as we pull the curtain back on Paris, the "New York socialite," and take a closer look at her and the Hilton siblings while we rank them from oldest to youngest.
4. Paris Hilton (February 17, 1981 – Present)
Age (as of July 7, 2022): 41
Born: New York City, New York
Occupation: Media Personality, Businesswoman
Known For: The Simple Life (reality show)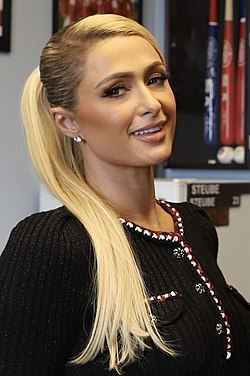 photo source: commons.wikimedia.org
Paris is the focal point of the Hilton family, probably even surpassing their hotel tycoon great-grandfather Conrad Hilton in name recognition. It's a true testament to the power of social media and its appeal to billions. And Paris has definitely mastered the art of fusing controversy and social media into a viable brand that's turned her into one of the most wealthy socialites of her time.
Her first taste of that intoxicating media attention came in the 1990s as a prominent figure in the New York social scene. She was quick to ride the wave of her newfound popularity, becoming a model under Donald Trump's agency Trump Model Management.
After she landed a reality show titled The Simple Life, which she starred in alongside her best friend, Nicole Richie (Lionel Richie's daughter), and a leaked sex tape, she became an overnight media sensation.
Paris continued her meteoric ascent despite whatever kind of press she was on the wrong or right end of. She spun it all into another money-making opportunity.
She wrote her debut book, Confessions of an Heiress, a New York Times Best Seller, played a small role in the horror remake of the House of Wax, and even released a studio album titled Paris, which surprisingly earned a modest reception.
In hindsight, Paris drafted a blueprint illustrating a new method to achieve fame and claim a seat at the table of the rich and powerful. With many influencers today, namely Kim Kardashian, we see echoes of that same playbook used.
Even as a minor, Paris was amassing an audience thanks to frequent appearances at nightclubs and other high-profile events. She obtained a fake ID to access events where she'd promote herself by posing in photo ops shoulder to shoulder with New York's elite.
A publisher for Hamptons magazine likened Paris and her circle to working professionals doing a job, always looking for the hottest spot to appear in to get their name out, even as 16-year-olds.
Did You Know?
Never afraid to follow the newest trend so long as it's lucrative, Paris began hosting her podcast in 2021 called This is Paris on iHeart Radio. For anyone curious enough to hear about her controversial, scandalous, but admittedly entertaining escapades as one of America's busiest, notorious social butterflies, This is Paris covers it all.
You can follow Paris on her Instagram, which boasts nearly 20 million followers and chronicles her extravagant jet-setter lifestyle as one of America's most infamous/famous celebutantes that people can't seem to take their eyes off of.
---
3. Nicky Hilton Rothschild (October 5, 1983 – Present)
Age (as of July 7, 2022): 38
Born: New York, New York
Occupation: Businesswoman, Fashion Designer
Known For: Sister of Paris Hilton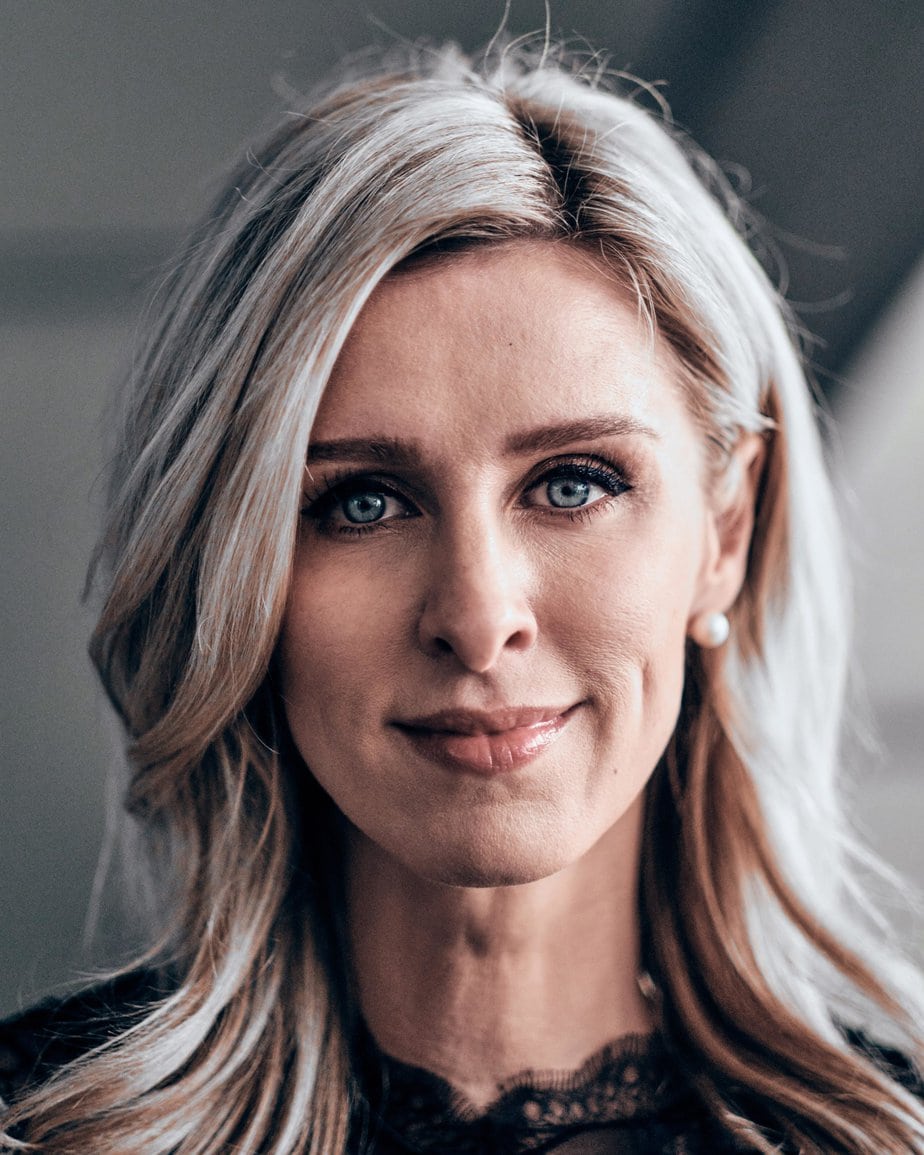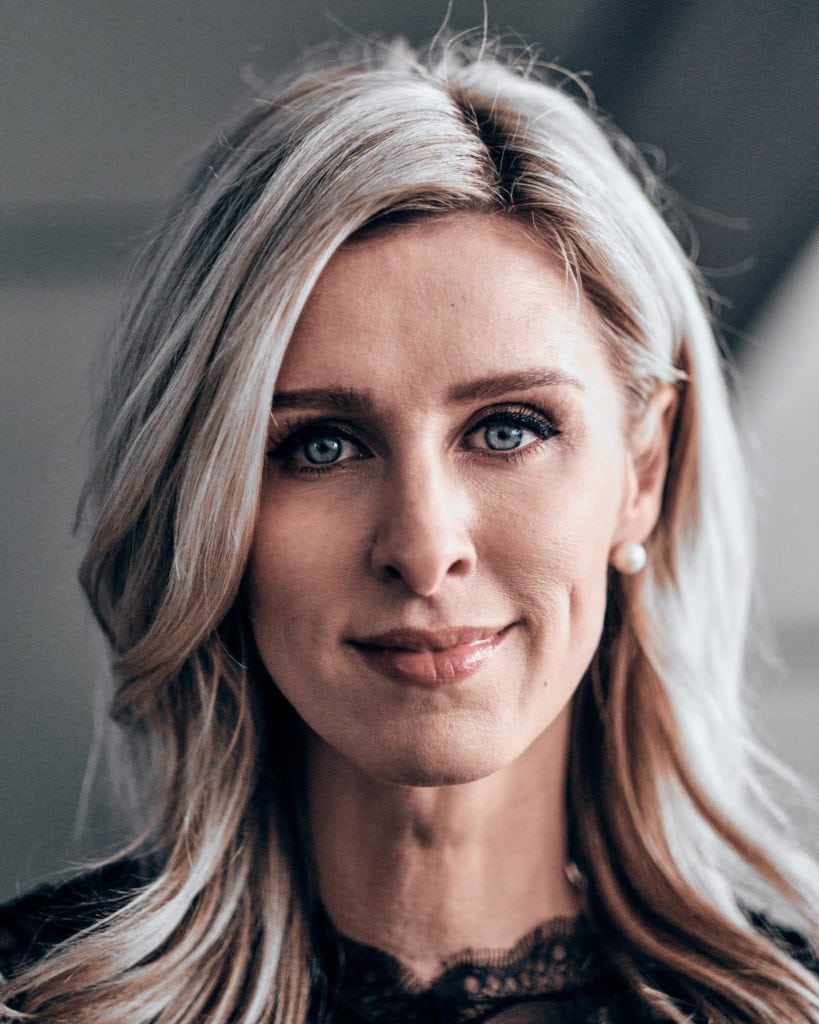 photo source: commons.wikimedia.org
Nicky Hilton is the 38-year-old hotel heiress and daughter of Richard and Kathy Hilton. Nicky has enjoyed life as a socialite with her big sister but spends most of her time as a fashion designer.
She never earned her degree, but she's had plenty of success in the design industry after she briefly attended the world-renowned Fashion Institute of Technology and Parsons The New School for Design.
In 2004, thanks to name recognition, she launched a successful clothing line that included handbags for the Tokyo-based company Samantha Thavasa. Three years later, she launched her Nicholai line at a higher price point, given the demand for her last venture.
The inspiration behind her work is her and her family's taste, even going so far as to name each product after different women in her family who she felt embody each piece the best.
Taking a page out of her sister's playbook, Nicky tried her hand at a modeling career in 2005 and became the face of the Australian underwear line, Antz Pantz.
She's dabbled in the hotel business as an owner of two Nicky O hotels, wrote a book titled 365 Style, and worked with Estée Lauder on a feline-inspired makeup kit.
Away from the cold and calculated world of business and brand-building, she's also involved in charities like Starlight Children's Foundation and Make-a-wish Foundation.
Did You Know?
Nicky married James Rothschild on June 10th, 2015, in Kensington Palace Gardens in London. They have three children, with her latest coming as recently as June 5th, 2022, as seen on her Instagram.
---
2. Barron Hilton II (November 7, 1989 – Present)
Age (as of July 7, 2022): 32
Born: New York, New York
Occupation: Actor, Director, Model, Businessman
Known For: Brother of Paris Hilton
View this post on Instagram
Relative to his socialite sisters, Barron Hilton II is considerably tame. According to his Instagram, he is the Senior Vice President of the Beverly Hills luxury real estate company Hilton & Hyland. Away from business, he is an actor and director, known for playing William Buchanan in the 2019 drama Spring to Winter and directing En Passant in 2015.
Barron married Tessa Walderdorff in 2018 in St. Barts – the same place her parents wed. To commemorate the day, Paris wrote on her Instagram, "Mr. & Mrs. Hilton."
Did You Know?
Barron is an avid horror fan and explained why in an Instagram post.
"It all started when I was 6-years-old. I was on a play date where my friend tied me up in his room, put on Child's Play and left the room, forcing me to watch it alone… I could have screamed to get my friend's mother's attention, but I chose not to. It was a real tug and pull – I was terrified, yet I loved the adrenaline rush. In that moment, my love affair with horror films was born."
---
1. Conrad Hughes Hilton (March 3, 1994 – Present)
Age (as of July 7, 2022): 28
Born: New York, New York
Occupation: N/A
Known For: Brother of Paris Hilton
View this post on Instagram
Conrad Hughes Hilton is the youngest of the Hilton siblings at 28-years-old!
Information on Conrad comes far and few in between, but he did share one Instagram post of him on his birthday, to which his eldest sister Paris commented, "Happy Birthday Conrad! Love you!"
Did You Know?
Conrad has had a few dust-ups with the law. In 2014, he wrecked his BMW while trying to flee police in what escalated into a high-speed chase. His ex-girlfriend filed a restraining order against him, which he broke after breaking into her house, pleaded guilty to assault after disturbing a flight crew mid-flight, struggled with substance abuse, and the list continues.
He wouldn't be the first to have an encounter with law enforcement, as Paris has also infamously served jail time in 2007 for her own parole violation.
OTHER POSTS YOU MAY BE INTERESTED IN