Luke Bryan's story is one of both success and tragedy. The award-winning country singer and songwriter has reached the pinnacle of his industry Mt. Everest, time and time again, with over 75 million records sold and plenty of accolades to delve into later.
Bryan is a household name in country music, and thanks to his involvement in the world of entertainment in more ways than just music, we don't foresee that ending any time soon. But for all the success, it doesn't compare to the loss he's suffered with his siblings' untimely deaths.
Today we wanted to learn more about Luke and the lives of those he lost, so join us as we rank the Bryan siblings from oldest to youngest.
3. Kelly Bryan-Cheshire (July 1, 1967 – May 8, 2007)
Age : 39
Born: Dougherty County, Georgia
Occupation: N/A
Known For: Sister of Luke Bryan
Kelly Bryan-Cheshire was the older sister of award-winning country star Luke Bryan. As any big sister should, she was incredibly supportive of her brother's blossoming career right from the beginning, and the personal relationship between the two was no different.
When Luke took the step of any country artist hopeful and moved to Nashville in 2001, Kelly played the role of unofficial manager and promoter, supporting and lending an ear. In 2007, she even helped arrange for over a hundred of his fans to see his live debut at the Grand Ole Opry 2007.
However, just a few weeks after Luke's stage debut, she passed away at her home from causes still unknown to this day. Neither the responding officers nor the autopsy from the coroner could determine what her exact cause of death was.
The lack of closure surrounding the circumstances of her death left a profound impact on the Bryan family, especially since it came after the death of his older brother in 1996.
In 2013, he told People Magazine, "She was home with her 3-year-old, and it was like someone turned the lights out." He recalled in another interview, "My dad could tell I was one foot in the door, one foot out the door." He continues, "He was really adamant about me chasing my dreams just based on what we had dealt with my brother. We had seen how fragile life was."
Did You Know?
After Kelly's husband passed away due to a heart attack seven years after her death, their three children, Jordan, Kris, and Til, were now orphaned. However, Luke and his wife Caroline adopted the kids.
---
2. Chris Bryan (April 5, 1970 – October 27, 1996)
Age : 26
Born: Leesburg, Georgia
Occupation: N/A
Known For: Brother of Luke Bryan
Chris Bryan was the older brother of Luke Bryan. By all accounts, he was as close with his younger brother as Kelly was. When the car accident happened in 1996, Luke, who was 19 at the time, set aside the romantic aspirations of moving to Nashville, fully expecting he would never fulfill that dream.
"I was never convinced I'd get back to Nashville, but I didn't spend time on should I go or should I not? It was just not going." He continued, "Your mother had just lost a child. At that point, her youngest son was not going to leave the house. Chris's death made me a little more mature."
Instead, Luke completed his education at Georgia Southern University, earned his degree, and worked for his father's (Tommy Bryan) fertilizer company.
Ultimately, it was his father that lit the fire under him to re-focus on his passion as a musician and move to Nashville. He reasoned with Luke, telling him that his safety net would always be available to him.
Since he had no kids and no responsibilities at the time, he should honor his brother by achieving the dream Chris and the entire family expected him to.
Did You Know?
Luke was candid about the tragedy and struggles of his childhood in an IMDb TV docu-series titled Luke Bryan: My Dirt Road Diary.
---
1. Luke Bryan (July 17, 1976 – Present)
Age (as of September 1, 2022): 46
Born: Leesburg, Georgia
Occupation: Singer, Songwriter, TV Personality
Known For: Country Music Artist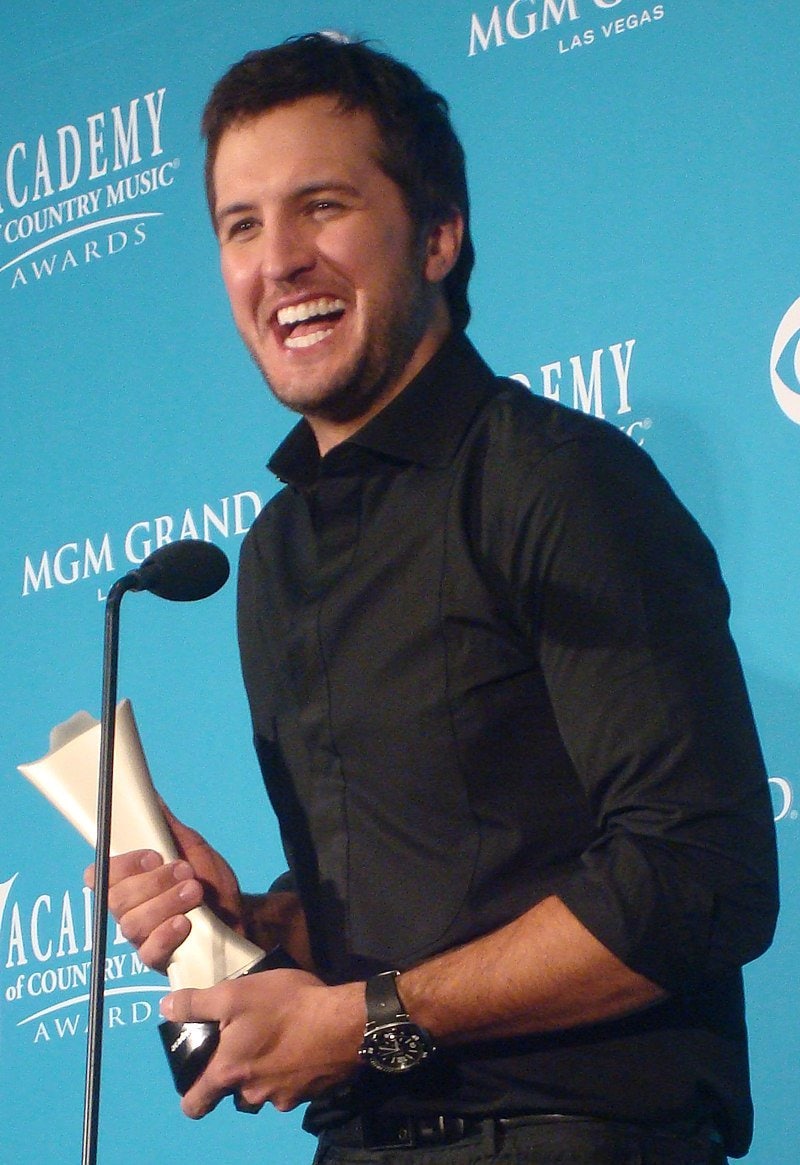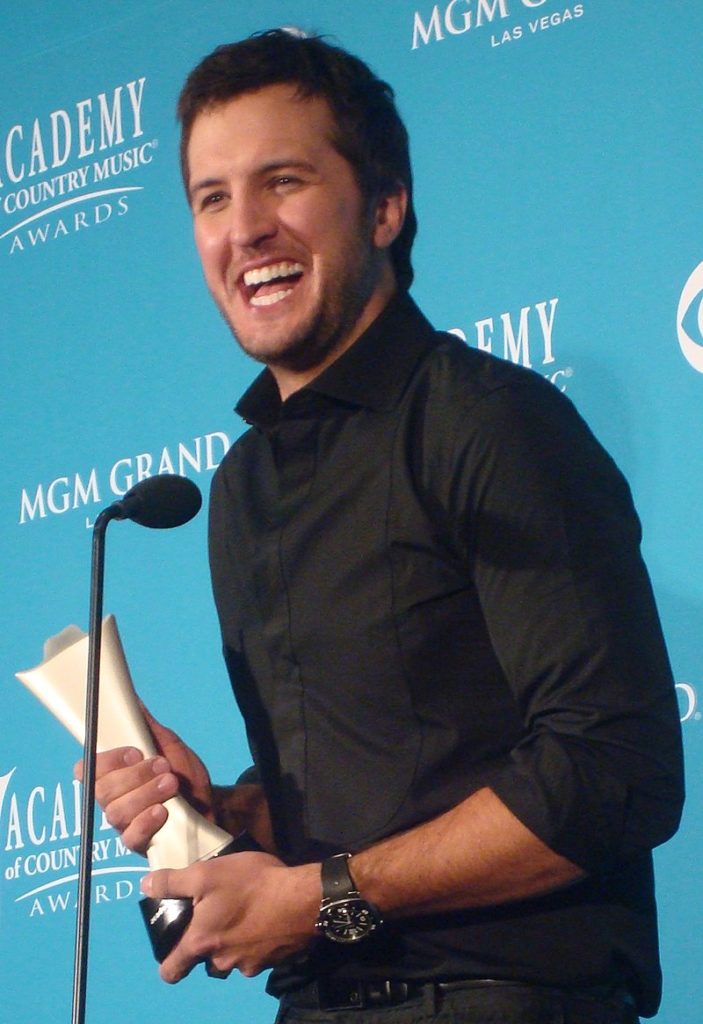 photo source: commons.wikimedia.org
Luke Bryan is the youngest of the Bryan siblings at 46-years-old!
Luke Bryan is one of the most recognized artists in America by fans and non-fans alike. Beginning his career in 2010, he's become one of the most decorated country musicians. He was named a five-time "Entertainer of the Year" by the Academy of Country Music Awards and the Country Music Association.
Born in the blue-collar town of Leesburg, Georgia, to LeClaire and Tommy Bryan, the latter of whom was a peanut farmer, he already had the story befitting of a country star.
Initially earning notoriety as a songwriter, Luke's potential as a stage performer shone through. His first major success was his song "All My Friends Say," which was released in January 2007 as his debut single on his self-titled EP. The song peaked at number 5 on the Hot Country Songs chart.
Off the strength of this single, Capitol Nashville released his debut album, "I'll Stay Me," which saw modest success with the song "Country Man" reaching number 10 on the charts.
Since then, his career trajectory has continued uphill. His first ten albums include a whopping 27 number-one hits, and his 2013 album, Crash My Party, was the first to be honored with the Album of the Decade Award from the Academy of Country Music in 2019.
With the album, he became the only country artist to release six number-one singles on the Billboard Hot Country Songs and Country Airplay charts. Since 2018, he has been a member of the American Idol judges panel.
Recording albums and winning the vast array of awards at country music's disposal isn't the only thing Bryan enjoys. He's an inventive businessman as well, founding the Crash My Playa event, which is a four-night concert vacation hosted by Luke in Cancun, Mexico. He's also the owner of Luke's 32 Bridge Food + Drink – a 30k sq. ft. multi-level bar/restaurant featuring live music.
He is involved in philanthropic ventures, including the Red Cross and the City of Hope, which is a non-profit clinical research center, hospital, and graduate school. He and his wife, Caroline, are on the Board of Directors of the Brett Boyer Foundation (named after her niece that passed away) to help raise awareness for Down Syndrome and congenital heart disease.
Did You Know?
Luke and Caroline have been married since 2006 and share two children, Thomas and Christopher.
OTHER POSTS YOU MAY BE INTERESTED IN