Eunice Kennedy Shriver is a well-known member of the Kennedy clan. She's an important part of this dynastic political family, and as the founder of the Special Olympics, Eunice has etched her place in the Kennedy story as having contributed something that's touched the lives of millions, much like her eight siblings.
America hasn't had a royal family, but the consensus is that the Kennedy family is the closest thing to it the United States has ever known. The Kennedy dynasty has influenced defining moments of politics, informing so much of what our political and pop culture landscape looks like today. But for as charmed as they seemed from a distance, they've had enough tragedy to match.
Join us as we learn more about Eunice and her siblings while we rank them from oldest to youngest!
9. Joseph P. Kennedy Jr. (July 25, 1915 – August 12, 1944)
Age: 29
Born: Hull, Massachusetts
Occupation: U.S. Naval Aviator
Achievement: Navy Cross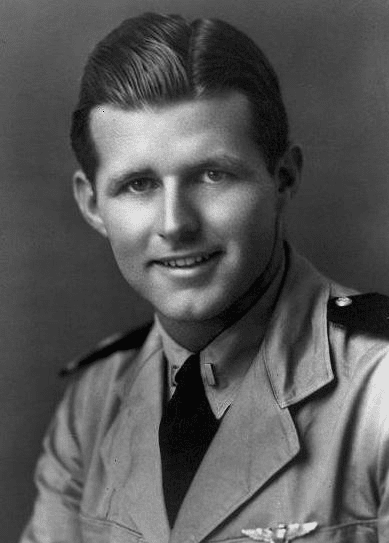 photo source: Wikimedia Commons
Joseph P. Kennedy Jr. was the eldest of Joseph Kennedy Sr. and Rose Fitzgerald Kennedy.
As the first and oldest son, his father had lofty expectations, proclaiming that he would one day become the president of the United States, kicking off the beginning of the Kennedy reign in American politics.
Following the path set for him by his father, Joseph became a delegate for the 1940 Democratic National Convention with the goal of an eventual campaign for the House of Representatives after his service. However, Joseph Jr. was the first Kennedy to be visited by tragedy.
While serving as a bomber pilot during WWII, he and his co-pilot were killed in action during the Navy's first Aphrodite mission.
Did You Know?
Joseph Jr. went to Harvard College (graduated with a BA in government), London School of Economics, and Harvard Law School. He withdrew from law school a year before graduation so he could serve. Kennedy and his co-pilot, Willy, were posthumously awarded the Navy Cross, Air Medal, and Purple Heart.
---
8. John F. Kennedy (May 29, 1917 – November 22, 1963)
Age: 46
Born: Brookline, Massachusetts
Occupation: Politician
Achievement: 35th U.S. President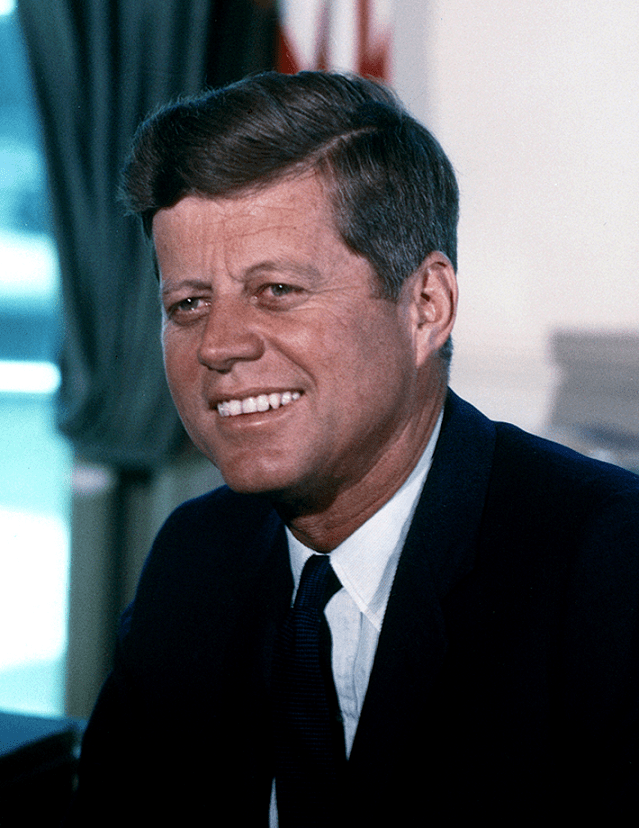 photo source: Wikimedia Commons
With the passing of Joseph Jr., the stage was set for a young John F. Kennedy to take the mantle and fulfill the shared aspirations of his father and brother, becoming the 35th President of the United States.
JFK, also known as Jack, graduated from Harvard University in 1940 and followed in his brother's footsteps, joining the military as a PT boat commander in the Pacific.
After escaping death and saving his men after his PT-109 boat sunk, he was called a war hero. It was the reputation he needed to eventually win over the hearts of millions. He was an unintentional fashion icon, politically savvy, affluent, and the Democratic darling people needed during rising tensions between western democracy and Cold War-era communism.
His assassination marks one of the saddest days in American history and is still the subject of debate, scrutiny, and conspiracy theory.
Did You Know?
JFK holds a flattering distinction as the youngest person to become president by election at 43-years-old. Unfortunately, he was also the youngest president at the end of his tenure. While a senator, he published his book, Profiles in Courage, which won the Pulitzer Prize.
---
7. Rosemary Kennedy (September 13, 1918 – January 7, 2005)
Age: 86
Born: Brookline, Massachusetts
Occupation: N/A
Achievement: Inspiration for Special Olympics
Rosemary Kennedy (photos of Rosemary can be seen at the link) was the eldest daughter of Joseph Sr. and Rose Kennedy. Rosemary's life was difficult. She was referred to by some as the "forgotten child."
She was prone to recurring seizures and violent mood swings. Medical science and understanding of the brain in the 1940s was archaic compared to what we understand now. But being what it was, lobotomy was the prevailing treatment for those who suffered from Rosemary's condition.
At 23, her father scheduled a prefrontal lobotomy. The results were catastrophic, and she was permanently incapacitated, unable to speak in any understood way. Throughout most of her life, she was hidden and left in the care of the St. Coletta Institution in Wisconsin.
The secrecy surrounding Rosemary was a stain on a family that looked like the postcard of the perfect American family.
Did You Know?
After their father's death, Rosemary was part of the family again. The later years of her life were spent in the company of her siblings. She passed away with her sisters Jean, Eunice, Patricia, and Ted at her side.
---
6. Kathleen Kennedy (February 20, 1920 – May 13, 1948)
Age: 28
Born: Brookline, Massachusetts
Occupation: Socialite, Columnist
Achievement: Graduate of Queens College, London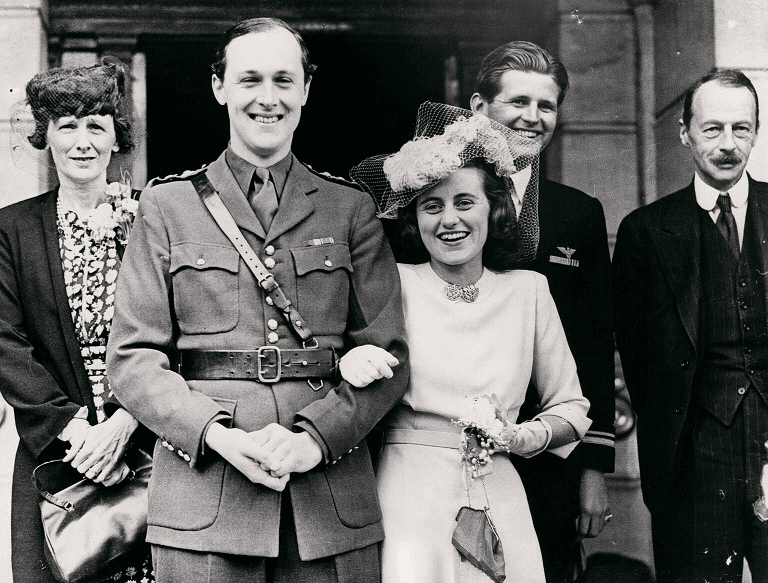 Kathleen pictured in front in bridal veil
photo source: Wikimedia Commons
Kathleen Kennedy was the outgoing and extroverted sister of the sibling ensemble. During her transformative experience of attending school in London, she cultivated an eclectic group of interesting friends and was dubbed the "debutante of 1938" by the English press.
She was knee-deep in high society, rubbing shoulders with the wealthy elite.
Did You Know?
Kathleen was killed in a plane crash while on vacation to the south of France with her partner Earl Fitzwilliam. A book was written about Kathleen's life, titled "The Kennedy Debutante" by Kerri Maher.
---
5. Eunice Kennedy Shriver (July 10, 1921 – August 11, 2009)
Age: 88
Born: Brookline, Massachusetts
Occupation: Philanthropist
Achievement: Founder of Special Olympics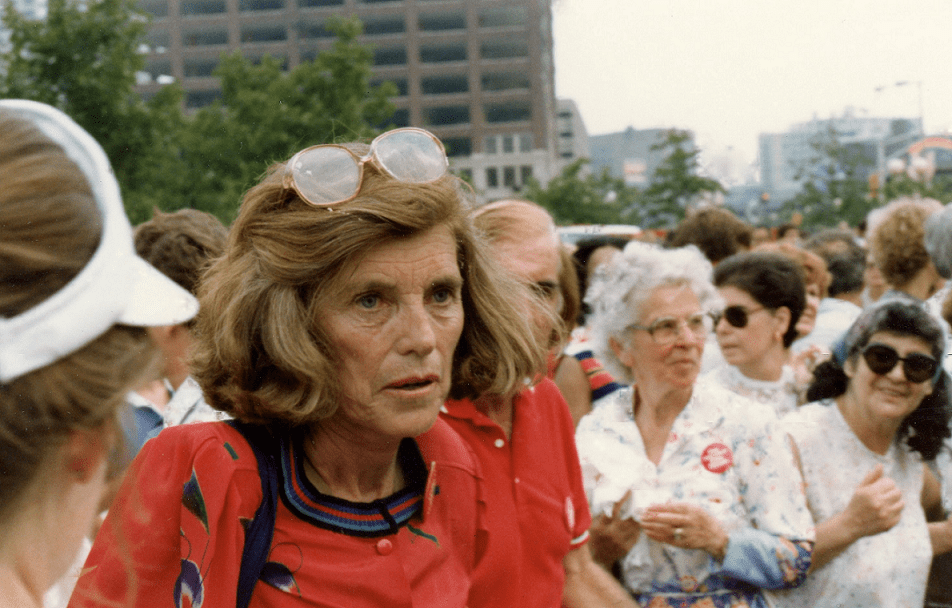 photo source: Wikimedia Commons
Eunice Kennedy Shriver is the daughter of Joseph and Rose Kennedy and the mother of Maria Shriver, whom many of us know as the ex-wife of Arnold Schwarzenegger. Eunice is the founder of the Special Olympics. Part of the inspiration for the creation of the sporting event was because of the impact Rosemary had on her life.
Shriver was Vice President of the Joseph P. Kennedy Jr. Foundation and was the force behind the organization's overhaul from what was a Catholic charity into a place where research on intellectual disability and humane treatment was held and funded.
Did You Know?
Eunice founded Camp Shriver in 1962 –a special needs camp on her Maryland farm. Camp Shriver was ground zero for what would eventually become the Special Olympics.
---
4. Patricia Kennedy (May 6, 1924 – September 17, 2006)
Age: 82
Born: Brookline, Massachusetts
Occupation: Socialite
Achievement: Rosemont College Graduate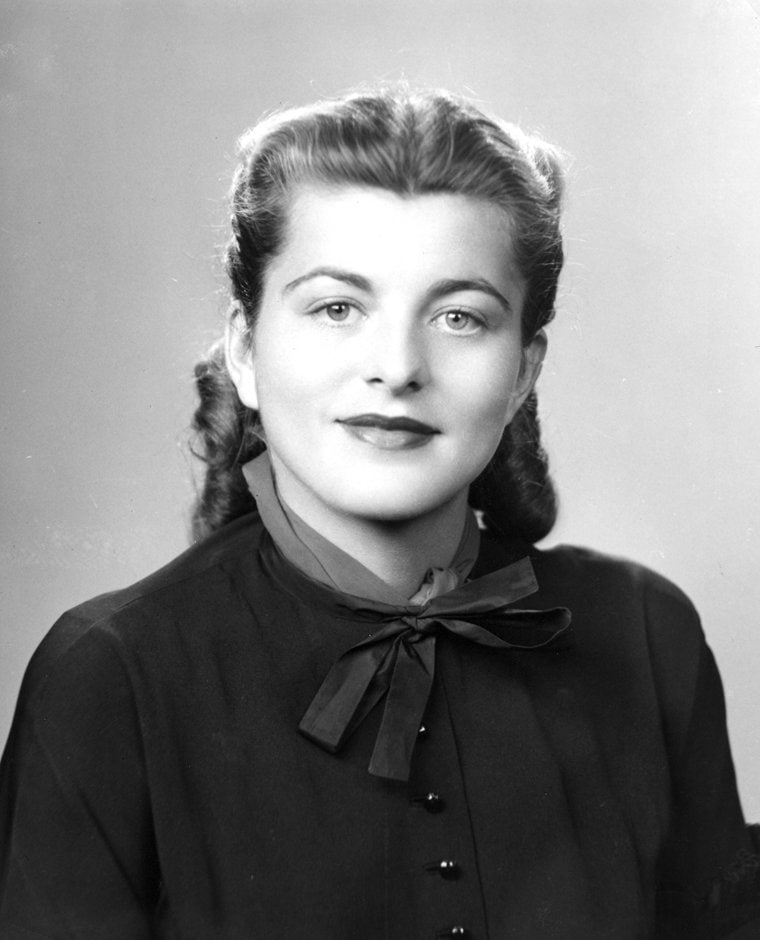 photo source: wikipedia.org
Patricia Kennedy was an aspiring film producer who took after her older sister Kathleen as a Kennedy socialite. Thanks to her sister Eunice playing matchmaker, she met English actor Peter Lawford in the early 1940s. The two developed a friendship, bumping into each other sporadically throughout the years until they married in 1954.
A perfect storm of Peter's extramarital affairs, alcoholism, the prestige associated with the Kennedy name, and JFK's death led to their divorce in 1966.
Did You Know?
Patricia worked for the John F. Kennedy Library and Museum. She was also a founder of the National Committee for the Literary Arts.
---
3. Robert F. Kennedy (November 20, 1925 – June 6, 1968)
Age: 42
Born: Brookline, Massachusetts
Occupation: Politician
Achievement: Senator of New York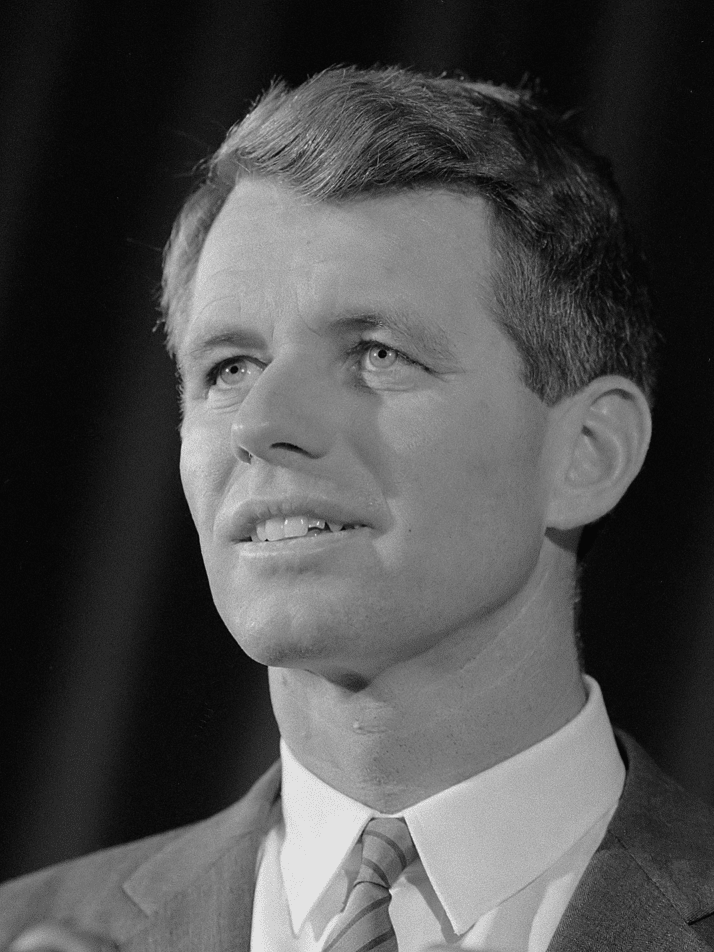 photo source: Wikimedia Commons
Robert F. Kennedy was a figure in the Democratic political party. He was also a favorite to become the eventual president. Over the years following his death, he became recognized as an original champion of the modern liberal movement.
Kennedy also served in the Naval Reserve and studied at Harvard University. He completed his law degree from the University of Virginia and became the 64th U.S. Attorney General from 1961 to 1964 until running for a senate seat in New York.
Did You Know?
On the night Robert won the 1968 California primary, he was assassinated by a 24-year-old man named Sirhan Sirhan. He cited his motive as a response to his support for Israel during the 1967 Six-Day War.
---
2. Jean Kennedy (February 20, 1928 – June 17, 2020)
Age: 92
Born: Boston, Massachusetts
Occupation: Diplomat, Activist, Humanitarian
Achievement: Presidential Medal of Freedom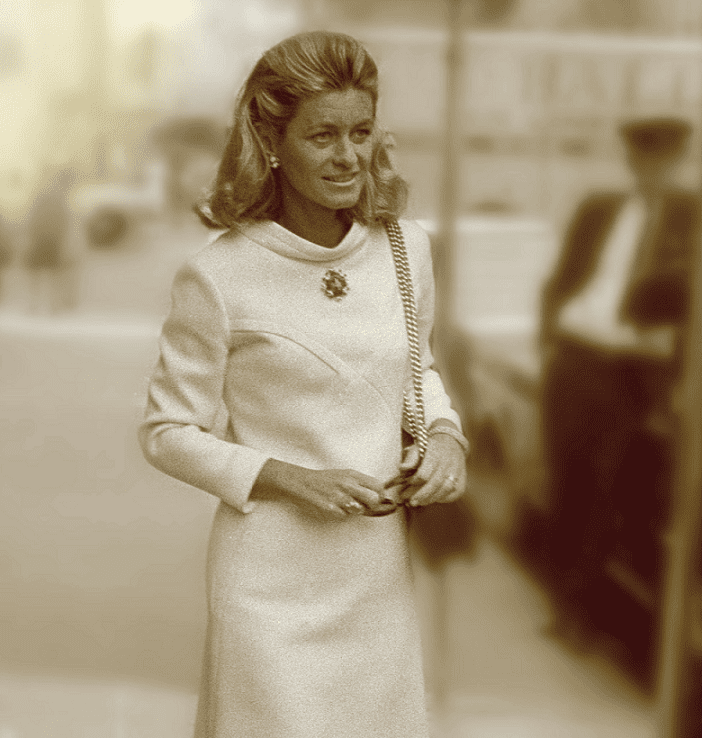 photo source: Flickr via Charlebois
Jean Kennedy was a diplomat, serving as the United States Ambassador to Ireland between 1993 and 1998. As an ambassador for President Clinton, she played a vital role in the Northern Ireland peace process, which led to the 1994 Provisional Irish Republican Army ceasefire, among other achievements that fostered peace.
To thank her for her service to Ireland, President Mary McAleese granted her honorary citizenship in 1998.
Did You Know?
Jean founded Very Special Arts, an internationally recognized non-profit that allows those with disabilities a chance to learn about the arts and participate in our most culturally enriching luxury. She was awarded the Presidential Medal of Freedom by President Obama for her efforts in the VSA.
---
1. Ted Kennedy (February 22, 1932 – August 25, 2009)
Age: 77
Born: Boston, Massachusetts
Occupation: Politician
Achievement: U.S. Senator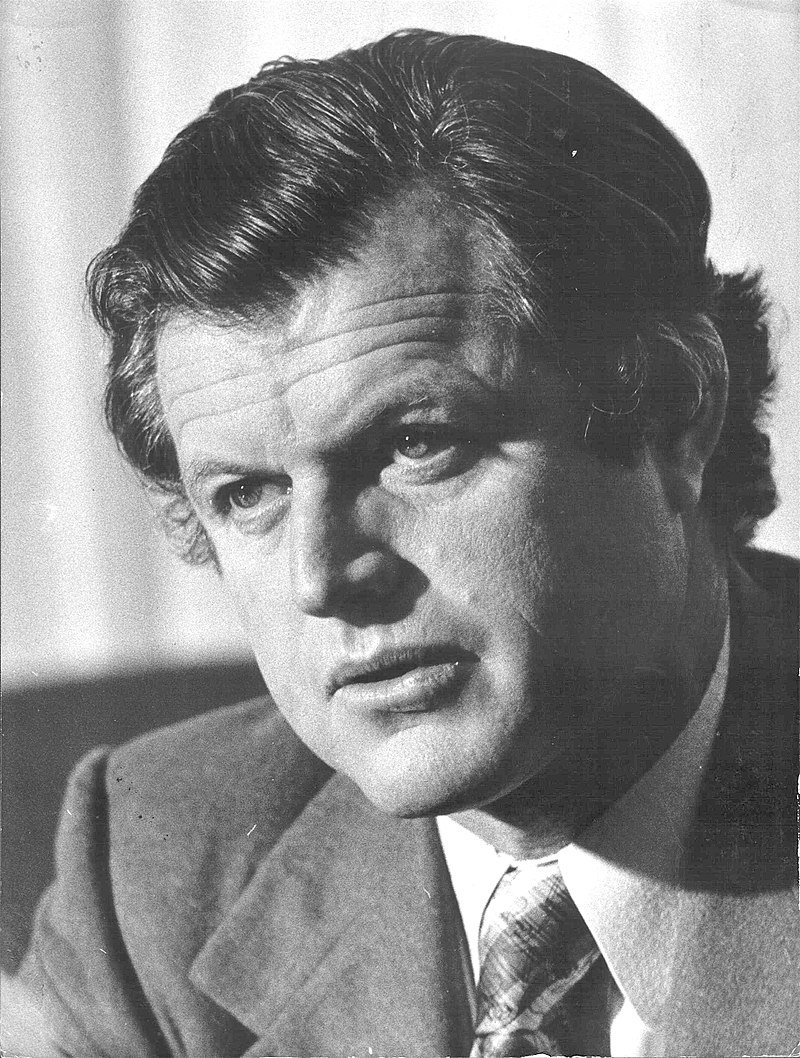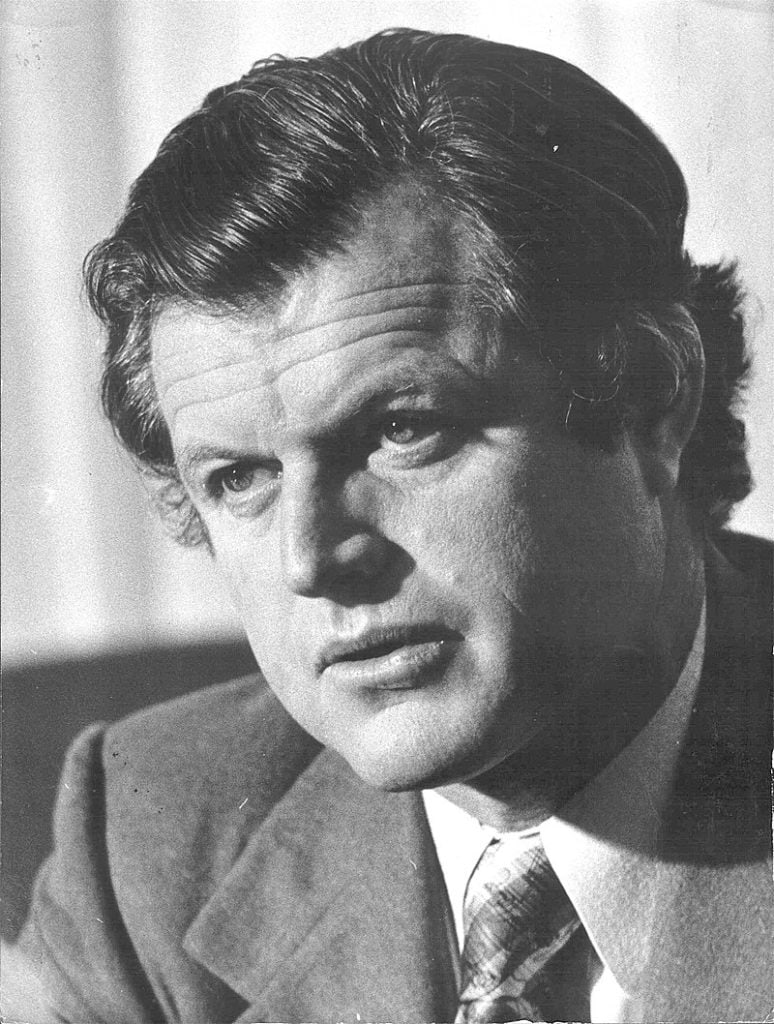 photo source: Wikimedia Commons
Ted Kennedy was the youngest Kennedy sibling!
Ted was one of the most prominent political figures whose influence reached several decades and helped shape the face of the political landscape. His knowledge and expertise will endure just like the rest of his family, influencing the next generation of Democratic politicians.
A career politician, Ted ranked fifth in U.S. history for length of uninterrupted service as a senator. Like Robert, he obtained his law degree from the University of Virginia.
Did You Know?
Ted had presidential aspirations. He was a Kennedy, after all. After a tragic car accident known as the Chappaquiddick incident, his clean image was tarnished. As a result, his 1980 presidential campaign ended in defeat at the hands of soon-to-be President Jimmy Carter.
OTHER POSTS YOU MAY BE INTERESTED IN