Stephen Colbert has worn many hats in the world of entertainment. Perhaps that's why he's managed to stay relevant and at the forefront of popular culture since his early days portraying the aggressively rambunctious, ultra-conservative blowhard on his show The Colbert Report on Comedy Central from 2005 to 2014.
His caricature, representative of a particular demographic of voters in America, earned him worldwide acclaim and catapulted him to the top of the late-night television food chain. And he ruffled a few feathers in political circles on the way!
Colbert is one member of an 11-sibling Colbert family. Though we don't know much about his siblings, we'll do our best to learn more about their lives as we rank the Colbert siblings from oldest to youngest!
11. James Colbert III
Personal and professional information on James Colbert III is unknown.
---
10. Edward Colbert (January 20, 1947 – Present)
Age (as of August 26, 2022): 75
Occupation: Attorney
Personal information on Edward Colbert is unknown. However, sources online indicate he's worked as an intellectual property lawyer in Washington D.C. He's ranked among World Trademark Review's Global Leaders and seemingly well-respected in his field.
He played a role in shaping the United States Olympic Committee licensing program, was chief trademark advisor for the Home Shopping Network and Martha Stewart retail catalog operations launch, and works pro bono for the Special Olympics.
He has a daughter and son, Joan Elizabeth Colbert and Edward Tuck Colbert Jr.
---
9. Mary Colbert Denger
Personal and professional information on Mary Colbert Denger is unknown.
---
8. William Colbert (May 12, 1950 – August 14, 1999)
Age (as of August 26, 2022): 49
Born: Munich, Germany
Occupation: Lawyer
Personal and professional information on William Colbert is unknown, but like his brother, Ed, he worked as an attorney as a treasury lawyer. He was married to Susan Kantrowitz. They shared two sons, William Jr. and Ryan.
---
7. Margaret Colbert Keegan
Personal and professional information on Margaret Colbert Keegan is unknown.
---
6. Thomas Colbert
Personal and professional information on Thomas Colbert is unknown.
---
5. Jay Colbert
Personal and professional information on Jay Colbert is unknown.
---
4. Elizabeth Colbert Busch (December 10, 1954 – Present)
Age (as of August 26, 2022): 67
Born: St. Louis, Missouri
Occupation: Economist, Politician
Elizabeth Colbert Busch is the daughter of James Colbert Jr. and Lorna Colbert. She is an economist, politician, and the Director of Business Development at Clemson University's Restoration Institute. In 2013, she was the Democratic nominee in South Carolina's 1st congressional district.
She lost to Mark Sanford, the former governor of South Carolina and former member of the U.S. House of Representatives.
She is also the founder of the Executive Board of Directors of Charleston Women in International Trade. She shares three children with her ex-husband Robert Legare and is married to Claus Wyman Busch III.
Did You Know?
Though she's no longer in the running for any official office, Elizabeth continues to be an advocate for the hot-button issues confronting America today. Namely, common sense gun reform is a platform she is passionate about. She supported background checks as part of a gun control bill during her 2013 congressional campaign. However, it was rejected by the U.S. Senate.
---
3. Paul Colbert (September 7, 1956 – September 11, 1974)
Age at Time of Death: 18
Paul Colbert lost his life at just 18-years-old after his Eastern Airlines Flight 212 crashed in a cornfield in North Carolina. Paul, his brother Peter, and their father, James, also lost their lives in the tragic accident.
---
2. Peter Colbert (June 16, 1959 – September 11, 1974)
Age at Time of Death:
15
Peter Colbert lost his life alongside his brother and father when their plane crashed in Mecklenburg County, North Carolina. Sixty-nine others also passed.
---
1. Stephen Colbert (May 13, 1964 – Present)
Age(as of August 26, 2022):
58
Born:
Washington, D.C
Occupation:
Comedian, Writer, Producer, Actor, Host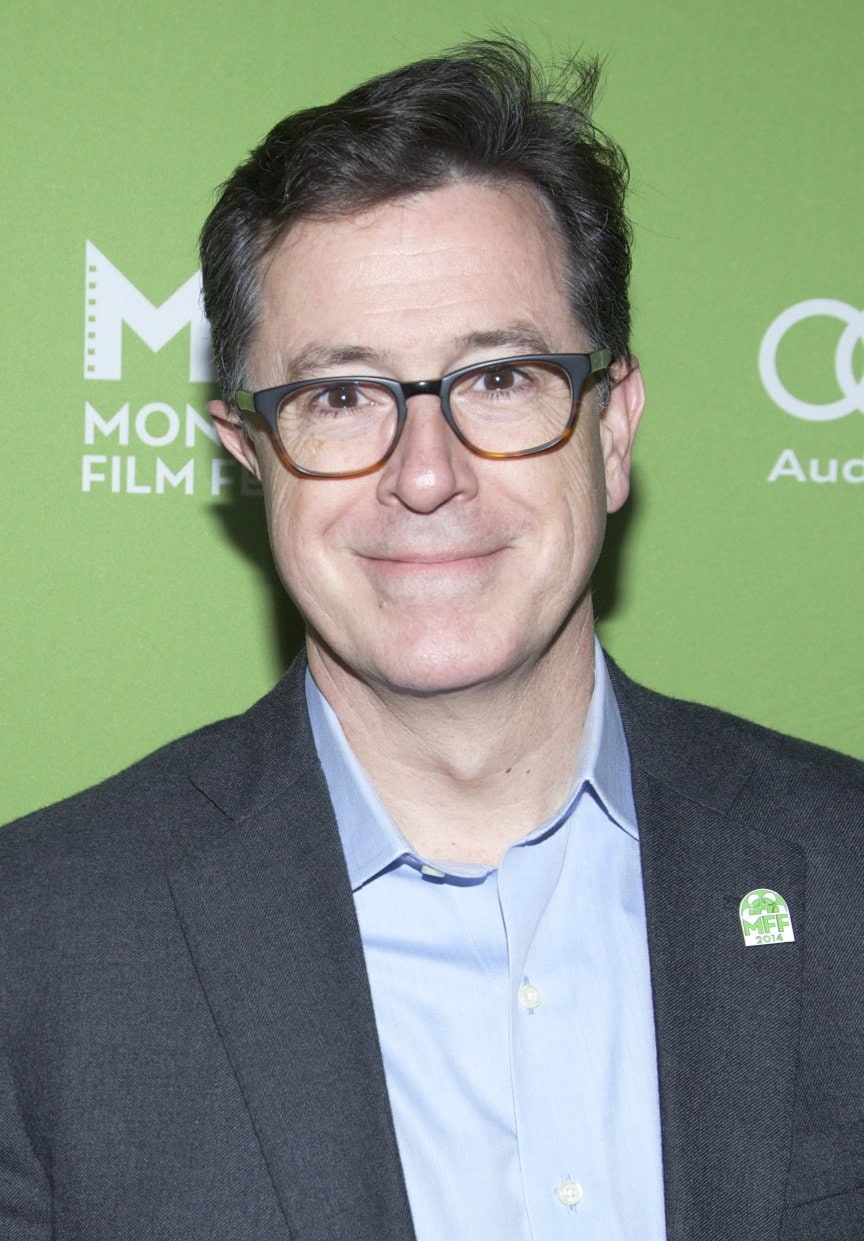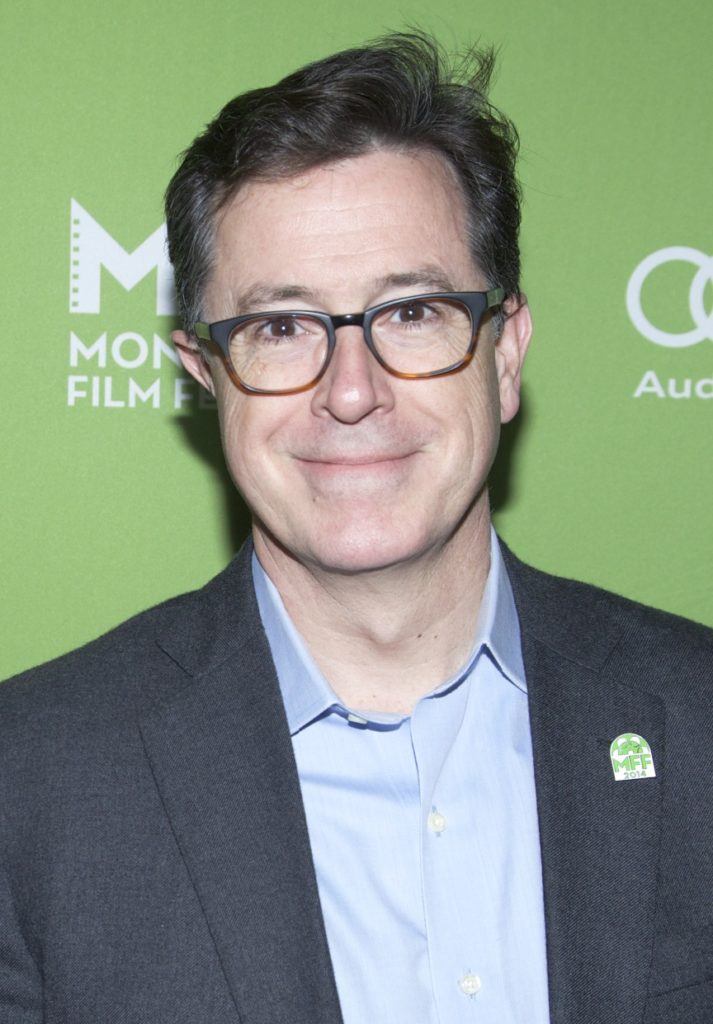 photo source: commons.wikimedia.org
Stephen Colbert is the youngest Colbert siblings at 58-years-old!
Stephen Colbert is a jack of all trades in the media sphere. His rise to fame began with humble beginnings, as they usually do. A struggling dramatic actor and improvisational theater enthusiast, he developed his love for comedy and improv while attending Northwestern University, where he met Second City director Del Close.
He began as an understudy for Steve Carell at the improvisational comedy companies Chicago division. Thanks to their serendipitous encounter at Second City, we have skits like "waiters who are nauseated by food" to enjoy for many years.
Colbert wrote and performed on The Dana Carvey Show, which has garnered a cult following over the years due to its short-lived run in 1996. Louis C.K. was the head writer for the show. His big break, however, came as a member of The Daily Show's correspondent team, where we'd see Stephen Colbert heavily featured and hilariously fielding questions from host John Stewart.
After receiving widespread praise for his role on the show, he left in 2005 to host The Colbert Report. It was designed to be a parody of bombastic political commentators with television shows, most notably Bill O'Reilly's show The O'Reilly Factor.
In a testament to Colbert's acting chops, hundreds of thousands of viewers bought into his caricature of conservative Fox News pundits. It made it difficult for him to shake that image when he was ready for the next stage in his evolution. On September 8, 2015, Colbert succeeded David Letterman as host of The Late Show.
In his decorated career so far, Colbert has nine Primetime Emmy Awards, two Grammy Awards, and three Peabody Awards.
Did You Know?
Stephen Colbert has won nine Primetime Emmy Awards, two Grammy Awards, and three Peabody Awards.
OTHER POSTS YOU MAY BE INTERESTED IN