It may be hard to believe, but several famous celebrities who were born near the start of the 20th century are still alive today. While most of the celebrities on this list are retired, a few of them are still working and don't have plans to stop anytime soon.
Among this list of long lived celebrities are Academy Award winning actors and actresses, a Pulitzer Prize winning author, and a world famous ballerina. Although their lives and careers differed, the one thing they all have in common is that they've lived for over a century and as of the time of this writing, are still alive today.
8. Kirk Douglas
Age: 100
Date of Birth:   December 9, 1916
Birthplace: Amsterdam, New York
Profession: Actor, Producer, Director, Author
 Years Active:  1946 – Present
Notable Works: Champion; The Bad and the Beautiful; Lust for Life; Spartacus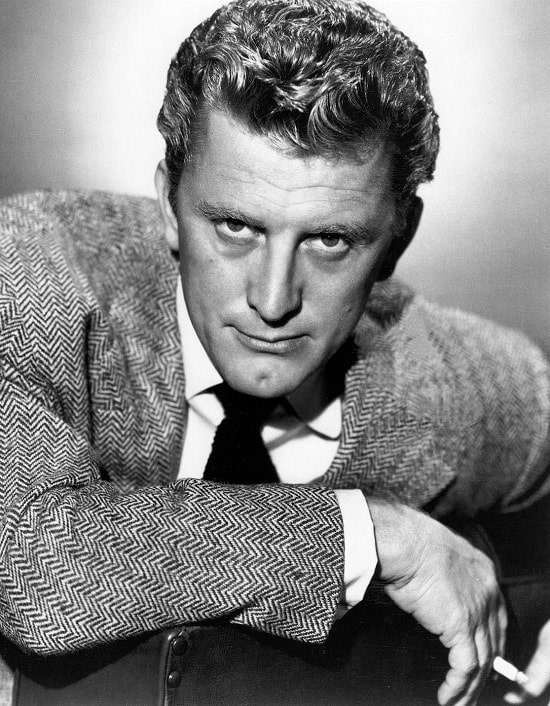 photo source: Wikimedia Commons
Kirk Douglas is considered one of the greatest male screen acting legends of classic Hollywood cinema and is also known for being the father of Academy Award winning actor, Michael Douglas. Although Kirk Douglas was nominated for three Academy Awards, he never won, but did receive a lifetime achievement Oscar. After serving in the U.S. Navy, Douglas made his acting debut in the 1946 film, The Strange Love of Martha Ivers.
Douglas appeared in many critically acclaimed films, but is probably best known for playing the titular character in Spartacus. In recent years, Douglas has written several autobiographical works and in 2009, he performed a one-man show titled Before I Forget, which recounted his 60 years of filmmaking and personal life.
---
7. Olivia de Havilland  
Age: 101
Date of Birth:   July 1, 1916
Birthplace: Tokyo, Japan
Profession: Actress
 Years Active: 1935 – 1988
Notable Works: Captain Blood; The Adventures of Robin Hood; Gone with the Wind; To Each His Own; The Snake Pit; The Heiress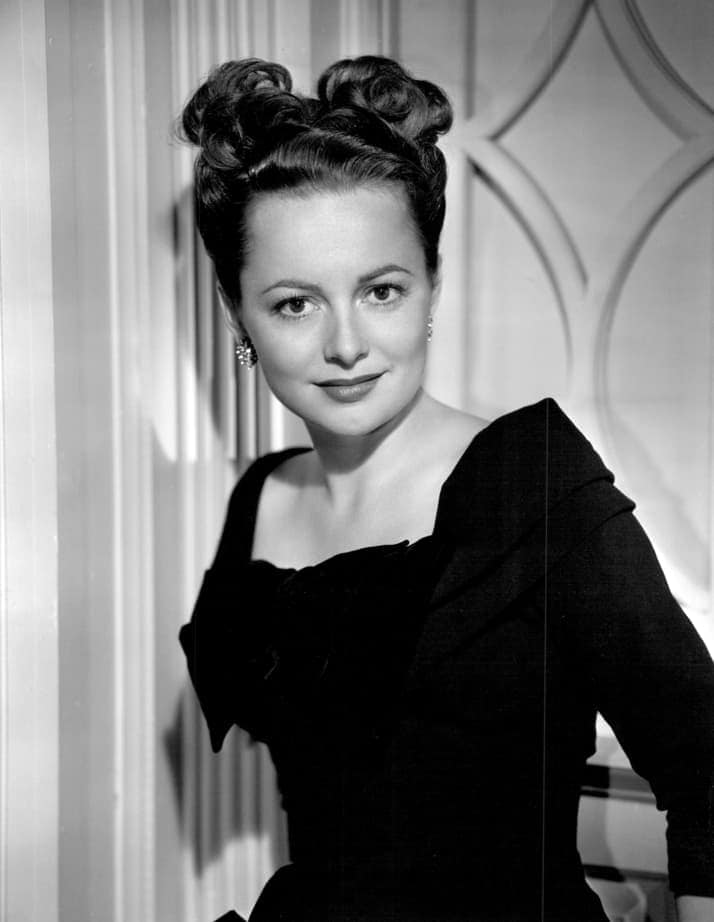 photo source: Wikimedia Commons
Olivia de Havilland is an Academy Award winning actress best known for her roles in Gone with the Wind, To Each His Own, and The Heiress – she won an academy award for the latter two movies. De Havilland appeared in her first film in 1935 as Hermia in A Midsummer Night's Dream, which also earned her a seven-year contract with Warner Brothers. She first worked with Errol Flynn in the 1935 movie Captain Blood and the two would go on to star in numerous together and become a popular on-
screen couple.
De Havilland's sister, who went by the stage name Joan Fontaine, is also an Academy Award winning actress who had a career spanning over five decades; the sisters are the only siblings to have won Academy Awards in a lead acting category. In June 2017, a few weeks before her 101 st birthday, de Havilland was appointed Dame Commander of the Order of the British Empire in the 2017
Birthday Honours for her services to drama.
---
6. Herman Wouk  
Age: 102
Date of Birth:  May 27, 1915
Birthplace: New York, New York
Profession: Author
 Years Active: 1941 – 2016
Notable Works: The Caine Mutiny; The Winds of War; War and Remembrance
photo source: Wikimedia
Herman Wouk is an American author best known for his novel The Caine Mutiny, which won the Pulitzer Prize for Fiction. After graduating from Columbia University in 1934, Wouk decided that he wanted to be a comedic writer and in 1936 he was hired by comedian Fred Allen. Wouk enlisted in the U.S. Navy after the attack on Pearl Harbor in 1941 and he soon made a name for himself as a superior officer and writer – he wrote radio spots to sell war bonds for the U.S. government during the war.
His most famous work, The Caine Mutiny was partially based on his experiences in the Navy and was published in 1951. Wouk's last book was an autobiographical memoir entitled Sailor and Fiddler: Reflections of a 100-Year-Old Author and was released in January 2016 to mark his 100th birthday.
---
5. Nini Theilade  
Age: 102
Date of Birth:  June 15, 1915
Birthplace: Purwokerto, Indonesia
Profession: Ballet Dancer, Choreographer, and Teacher
 Years Active: 1925 – 2013
Notable Works: A Midsummer Night's Dream
photo source: Pinterest 
Nini Theilade was a famous ballerina in Denmark and Europe. She was born in Indonesia and her mother was the granddaughter of the sultan of Jocjacarta, Java and her father was a third generation Danish clergyman. When her family moved back to Denmark when she was nine, she began her ballet training. A few years later, she moved to Paris to privately study with Swedish ballerina Carina Ari and Nadia Burosova.
Theilade was considered a child prodigy and at age 14 she toured around Europe and America performing solo recitals. She has one acting credit as an actor and singer in the 1935 Hollywood film, A Midsummer Night's Dream. After being an active ballet dancer for many years, Theilade went on to become a choreographer and teacher at Oure International College of Sport and Performing Arts in Denmark.
---
4. Patricia Morison 
Age: 102
Date of Birth:  March 19, 1915
Birthplace: New York City, New York
Profession: Actress, Singer, Artist
 Years Active: 1933 – 1989
Notable Works: Rangers of Fortune; The Song of Bernadette; Kiss Me, Kate (stage); The King and I (stage) 
photo source: Wikimedia Commons 
Patricia Morison (full name Eileen Patricia Augusta Fraser Morison) was known for her work as a stage and film actress who worked during the Golden Age of Hollywood. Morison made her stage acting debut at age 18 in 1933 and after several years as a stage actress, she made her film debut in 1939. Due to her dark hair and beauty, Morison was often cast as the "femme fatale" or other woman in her film roles.
Her most successful role was as the lead in the 1948 Broadway show, Kiss Me, Kate, which she landed after Cole Porter heard her sing while she was working in Hollywood. Morison retired from acting in the late 80s but has appeared in a few works over the years. In recent years, she has taken up painting, which she says was one of her earliest passions.
---
3. Norman Lloyd 
Age: 102
Date of Birth:  November 8, 1914
Birthplace: Jersey City, New Jersey
Profession: Actor, Director, Producer
 Years Active: 1932 – Present
Notable Works: Saboteur; Spellbound; Limelight   
photo source: Wikimedia Commons 
Norman Lloyd is an American actor, director, and producer who has worked in the entertainment industry since the 1930s. Even though he is over 100 years old, Lloyd is still active in the industry, which makes him the oldest working Hollywood actor.
Lloyd has had a very successful career and has worked with Hollywood legends like Orson Welles and Alfred Hitchcock and he even played tennis regularly with Charlie Chaplin – he only quit playing tennis in 2015 (at age 100) after he had a fall. Since his acting career began in 1932, Lloyd has never stopped working and his most recent film role was in Judd Apatow's 2015 film Trainwreck.
---
2. Mary Carlisle 
Age: 103
Date of Birth:  February 3, 1914
Birthplace: Boston, Massachusetts
Profession: Actress, Singer, Dancer
 Years Active: 1923 – 1943
Notable Works: College Humor; Girl o' My Dreams; One Frightened Night; Dance, Girl Dance; Dead Men Walk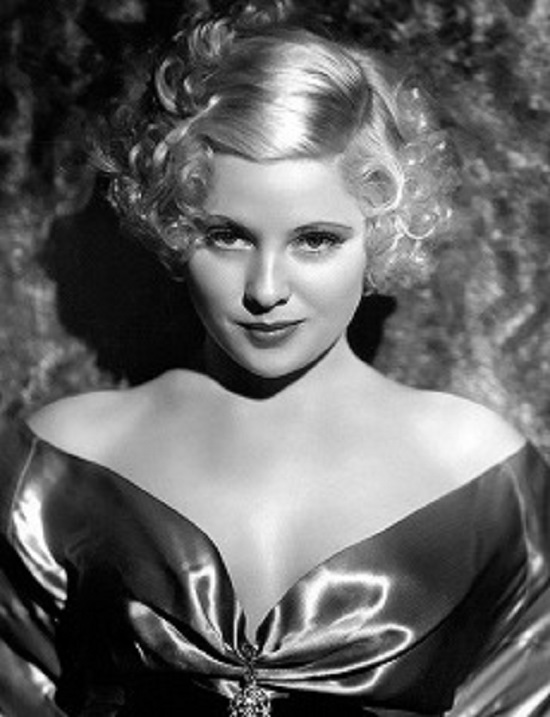 photo source: Wikipedia
Mary Carlisle is a retired American actress, singer, and dancer, who is the last surviving member of the WAMPAS (Western Association of Motion Picture Advertisers) Baby Stars, a yearly group of young women chosen as the film industry's most promising hopefuls – Carisle made the group in 1932. She made her first major movie appearance in the 1933 film College Humor with legendary actor, Bing Crosby.
Carlisle appeared in two more films with Crosby, Double or Nothing (1937) and Doctor Rhythm (1938). Although Carlisle never became a big movie star, she was praised for her "angelic" good looks as she was petite with blonde hair, dimples, and big blue eyes. Her career was short-lived as she officially retired from acting in 1943, with Dead Men Walk credited as her last film.
---
1. Julie Gibson  
Age: 104
Date of Birth:  September 6, 1913
Birthplace: Lewiston, Idaho
Profession: Actress, Singer, Dialogue Supervisor
 Years Active: 1941 – 1984
Notable Works: Lucky Cowbowy; Chick Carter, Detective; Bowery Buckaroos; Are You With It? 
photo source: IMDB
At 104 years old, Julie Gibson is the oldest living celebrity. Gibson is a former American singer and actress who hit the peak of her career during the 1940s. She started her career as a singer and was first noticed when she sang with Jimmie Grier's orchestra.
After that, Gibson appeared in a few films before landing her first feature role in the 1944 film Lucky Cowboy. In the 1950s, Gibson's acting career began to die down and she only appeared in smaller supporting roles. Although she is currently still alive, not much is known about her health and life.