Being a celebrity means being a star for thousands, if not millions of people globally. Being a star at any age is impressive, considering the fact that there are billions of people in the world. However, being a star seems even more impressive when you achieve the status at a very young age.
While there are many definitions of being a celebrity, not all are the same. If we were to consider celebrity babies as celebrities themselves, this list would not go past the 1-year mark, considering just how many one-year-old celebrity babies have their own Instagram accounts.
To make this list functional, we have listed the top eight youngest celebrities in the world who are NOT only famous due to their parents, but achieved their celebrity status by their own hard work.
8. Kristina Pimenova
Born: December 27, 2005
Origin: Russia
Current Age: 16
Famous for: Model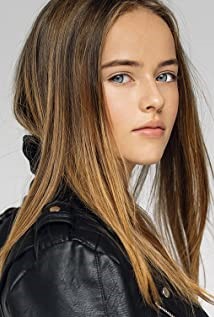 photo source: imdb.com
Kristina Pimenova is a Russian child model who currently lives in the United States of America.
Pimenova is a famous Russian model, and she has worked for international brands including Armani, Benetton, Burberry, and Roberto Cavalli. She has also appeared on famous magazine covers, including Vogue Kids, in April of 2015.
In 2014, she was nominated as the "most beautiful girl in the world" by the Women Daily magazine. She has also appeared on TV as the singing child in the Italian film: Creators: The Past. Her other TV appearance was in the horror-thriller film: The Russian Bride as Dasha.
Did You Know?
Kristina Pimenova may be a successful model at a very young age, but that is not her only ambition. She is also fond of gymnastics, and has previously won a gold medal in a gymnastics tournament organized in Tatarstan in 2013.
---
7. Mckenna Grace
Born: June 25, 2006
Origin: American
Current Age: 15
Famous for: Actress & Singer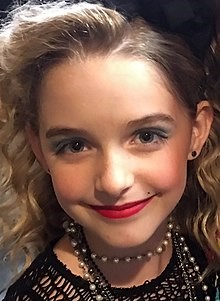 photo source: en.wikipedia.org
Mckenna Grace started her acting career back in 2012, appearing as Jasmine Bernstein on Crash & Bernstein, a Disney XD sitcom. She has also appeared in the soap opera, The Young and the Restless, as Faith Newman.
McKenna's acting debut was when she played Sydney in the show called Joe, Joe, & Jane. She quickly rose in the ranks, and was offered roles in several popular TV shows. She also appeared in CSI: Cyber.
After doing multiple roles in TV shows and movies, Grace finally landed her first lead role in 2017 in the Marc Webb drama film: Gifted. Following her performance, she was nominated for the Critics' Choice Movie Award for Best Young Performer.
Did You Know?
Mckenna Grace has been awarded multiple nominations throughout her budding career. She was named in the top 30 stars under 30 by The Hollywood Reporter.
---
6. Jacob Tremblay
Born: October 5, 2006
Origin: Canada
Current Age: 15
Famous for: Actor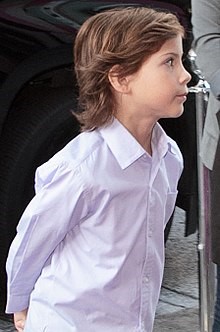 photo source: en.wikipedia.org
Jacob Tremblay is a 15-year-old Canadian star, and is the sixth youngest celebrity on our list.
The son of a policeman and a housewife, Jacob started his career back in 2013. Since then, he has been featured in some of the most significant projects in Hollywood. Jacob has also made a name for himself by winning popular film and movie awards at a very young age. He has won a Critics' Choice Award and a Canadian Screen Award.
Jacob made his film debut in 2013 with The Smurfs 2. Later, he played the role of Jack Newsome in the drama film: Room. Jacob became the youngest nominee for the 2015 Screen Actors Guild Award for Outstanding Performance by a Male Actor in a Supporting Role for his performance as Jack Newsome.
His other performances include him as August Pullman in Wonder (2017) and performances in films like Good Boys (2019) and Doctor Sleep (2019).
Did You Know?
Jacob Tremblay has been the voice behind famous animated characters. He voiced Damian Wayne as Robin in Harley Quin (2019).
---
5. Mason Ramsey
Born: November 16 2006
Origin: American
Current Age: 14
Famous for: Singer, Songwriter, and Voice Actor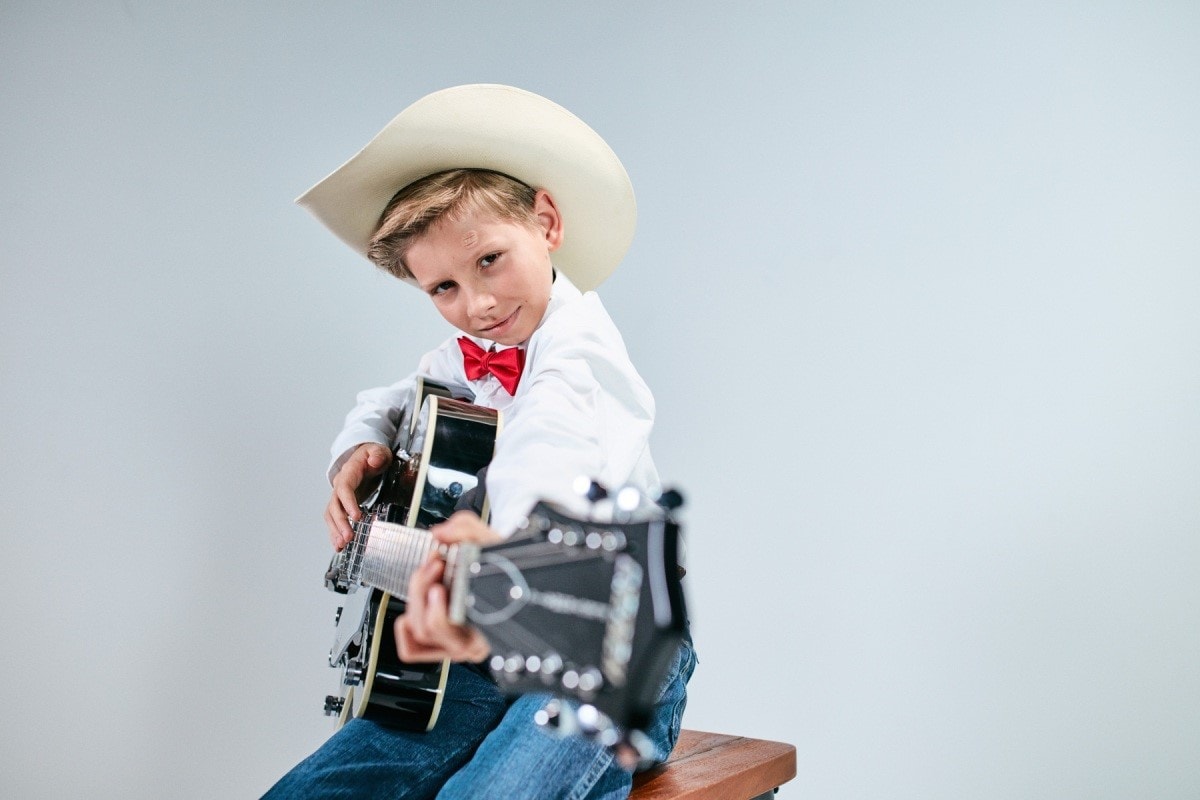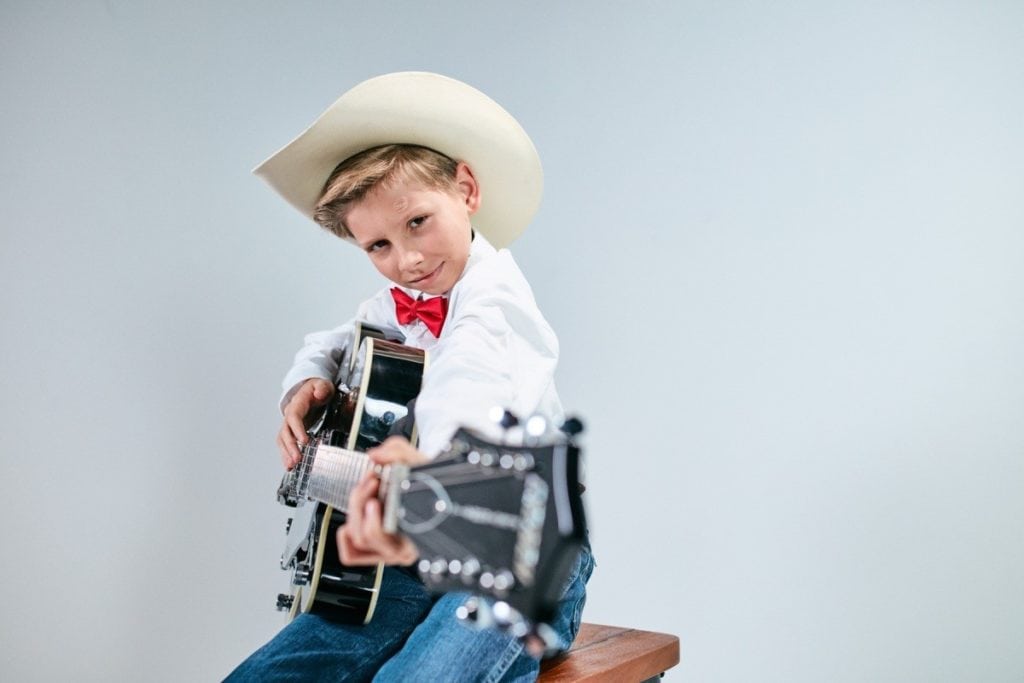 photo source: rollingstone.com
At just 14 years of age, Mason Ramsay is the fifth youngest celebrity in the world.
Mason rose to fame through a viral internet video of him yodelling Hank Williams' "Lovesick Blues" at a Walmart. The video was circulated around the world, collecting 25 million views, and quickly became a popular meme. Mason Ramsay got his big break as a singer soon after, and he was signed to Big Loud.
After becoming a viral sensation, Mason Ramsey appeared in one of the most popular TV shows, The Ellen DeGeneres Show. While on the show, Mason expressed his dream to appear at the Grand Ole Opry. He was surprised when Ellen DeGeneres told him that the show had already arranged that for him.
Did You Know?
After Mason's video yodelling Lovesick Blues went viral, Hank Williams quickly rose through the ranks and made it to number three on Spotify's viral 50 charts for the U.S.
---
4. Ian Armitage
Born: July 15, 2008
Origin: American
Current Age: 13
Famous for: Actor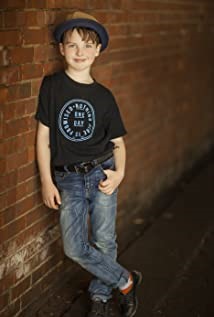 photo source: imdb.com
Ian Armitage is the fourth-youngest celebrity in the world. He started his acting career at the very young age of 6.
Ian Armitage has been very active in the media industry, and has performed in multiple projects since 2014. Some of his most famous acting roles include his performance as Ziggy Chapman in Big Little Lies (2018). However, his most notable performance is when he played young Sheldon Cooper in Young Sheldon, a prequel to the famous TV show, The Big Bang Theory.
Following his performance as young Sheldon, Ian Armitage won the Young Artist Award for Best Performance in a TV Series.
Did You Know?
Aside from acting, Ian has also played as a voice actor for popular characters. Some of his most famous works include voicing a young Shaggy Rogers in Scoob! (2020), and the police puppy, Chase, in Paw Patrol: The Movie (2021).
---
3. Mia Talerico
Born: September 17, 2008
Origin: United States
Current Age: 13
Famous for: Actress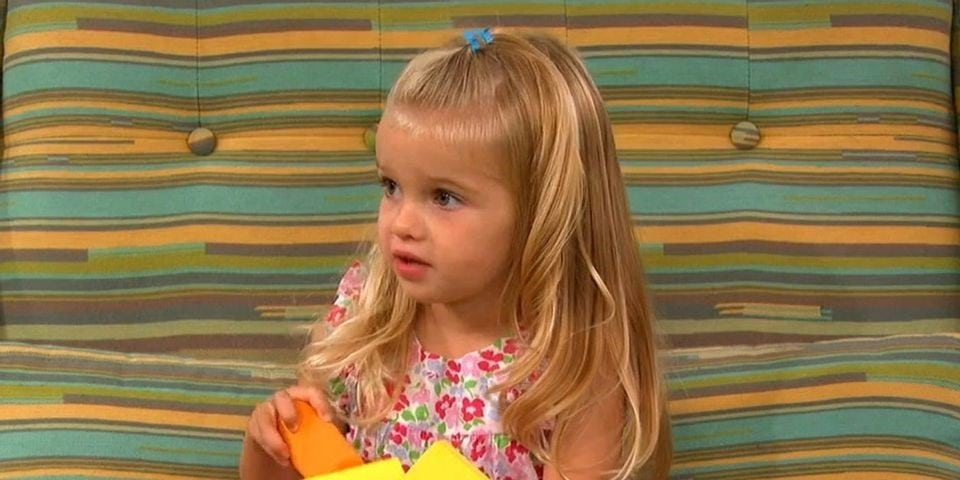 photo source: thethings.com
Mia Talerico is the third youngest celebrity in the world. Her rise to fame came about with her role as the adorable baby Charlotte "Charlie" Duncan in Disney Channel's Good Luck Charlie (2010).
Mia first appeared as Charlie when she was only 11 months old. She continued to play the character on TV until she was about four years old. When Mia turned four, her mother started receiving death threats on Instagram. Concerned for their child's wellbeing, Mia's parents thought it would be best to limit her TV appearances, at least for a little while.
Following her brief break from TV, Mia Talerico is now a young teen and plays roles in TV shows. Her latest acting role is Paige in the Brat TV Series, Mani.
Did You Know?
There is a funny story behind Mia's name. She was two weeks old and essentially "missing in action", or MIA, so her mother named her Mia.
---
2. Blue Ivy
Born: January 7, 2020
Origin: United States
Current Age: 10
Famous for: Singer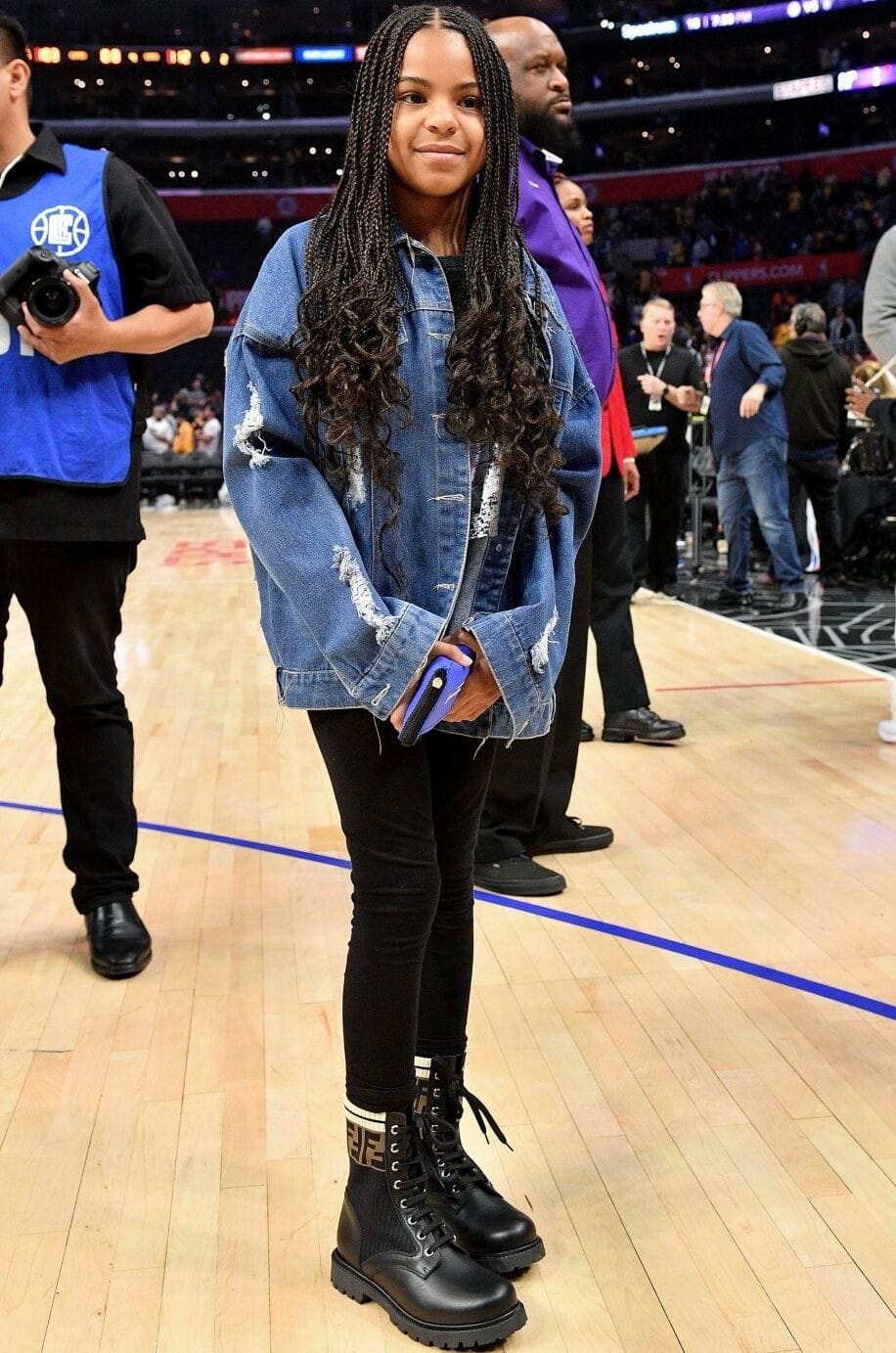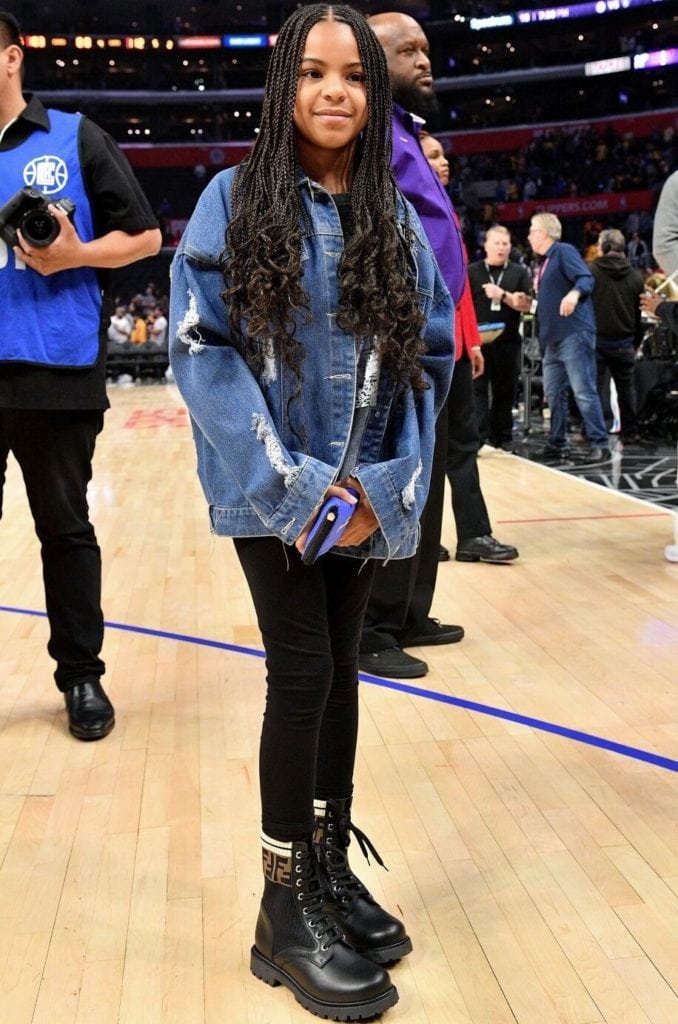 photo source: beyoncepedia.fandom.com
Blue Ivy, the daughter of Jay-Z and Beyoncé, is the second youngest celebrity in the world at just 10.
Being the daughter of the two most prominent music professionals in the world, little Blue Ivy was destined to become a celebrity one day. However, her rise to fame does not entirely come due to her parents. Blue Ivy is already a celebrated singer, and has her own music video.
Blue Ivy Carter was first featured in her dad's song, "Glory." Following this appearance, Blue made a Guinness World Record for being the youngest person to have a charted song on any Billboard Chart. Blue has also appeared in "Brown Skin Girl", a single by her mother, Beyoncé.
Did You Know?
Following her appearance in "Brown Skin Girl," a single by her mother, Blue Ivy Carter won the NAACP Image Award and the BET Her Award. She became the youngest to receive the BET Award and a Grammy Award for Best Music Video.
---
1. Ryan Kaji
Born: October 6, 2011
Origin: United States
Current Age: 10
Famous for: YouTuber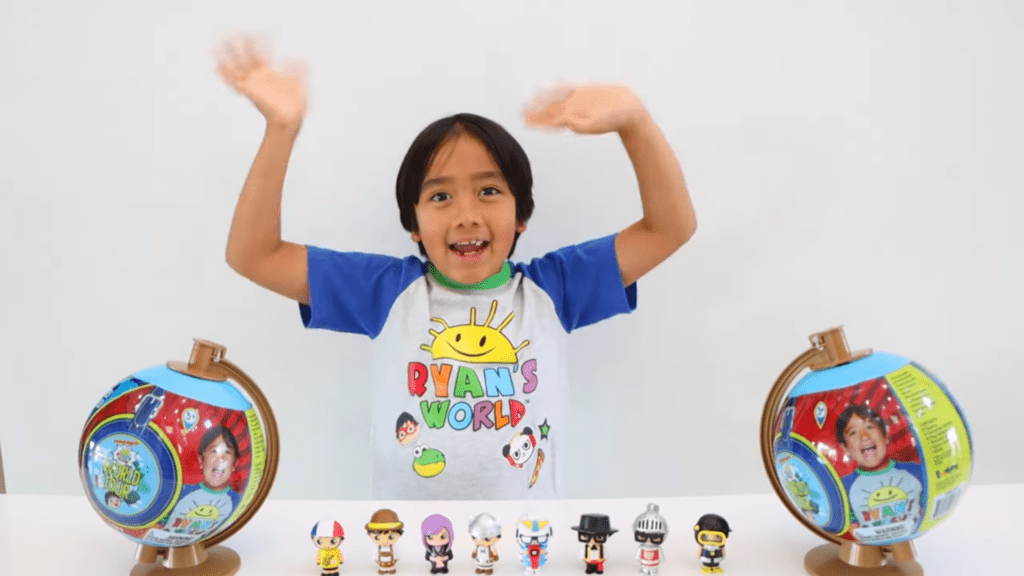 photo source: bioaboutus.com
Ryan Kaji, also known as Ryan Guan, is the youngest celebrity globally.
Ryan Kaji is a ten-year-old YouTuber from Texas, United States. He is famous for his YouTube channel, called Ryan's World.
Ryan's parents believed that their son could do well with having a YouTube channel where he could review all the toys he would receive. Thus, parents Kaji and Guan created a YouTube channel for Ryan in 2015 and named it Ryan's Toys Reviews (later changed it to Ryan's World). Ryan was only three years old at the time.
Ryan has a total of 9 YouTube channels. However, his most famous channel remains his first-ever Ryan's World, with over 20 million subscribers.
Did You Know?
Ryan's early YouTube videos feature his parents quite frequently. Most of his videos include him unboxing toys, reviewing them, playing with them, and sharing his personal experience with them.