We've been enamored with the stars of the silver screen since the inception of the silent movie. Hollywood has influenced our culture and the prism through which we view the world around us. Our convictions can be strengthened, broken, or questioned depending on the performances in front of us. That's why our storytellers are treated with such esteem and importance.
The Oscars are Hollywood's most prestigious awards ceremony, coming around once a year. If acting were a sport, you could liken it to the Super Bowl or MLB World Series. The end all be all. It cements and validates an actor's legacy and places them in the same breath as legends like George Orwell and Stanley Kubrick. Aside from the symbolism, even just an Oscar nomination has the power to completely change the life of a struggling actor.
To win, you need to spend a long career dedicated to the craft that spans years, earning the respect of critics and fans. Today, we're going to be taking a look at the stars that flipped the script and decided to take Hollywood by storm, becoming some of the youngest ever to win an Oscar.
8. Eddie Redmayne
Age: 33
Born: 01/06/1982
Film: The Theory of Everything
Award Date: 02/22/2015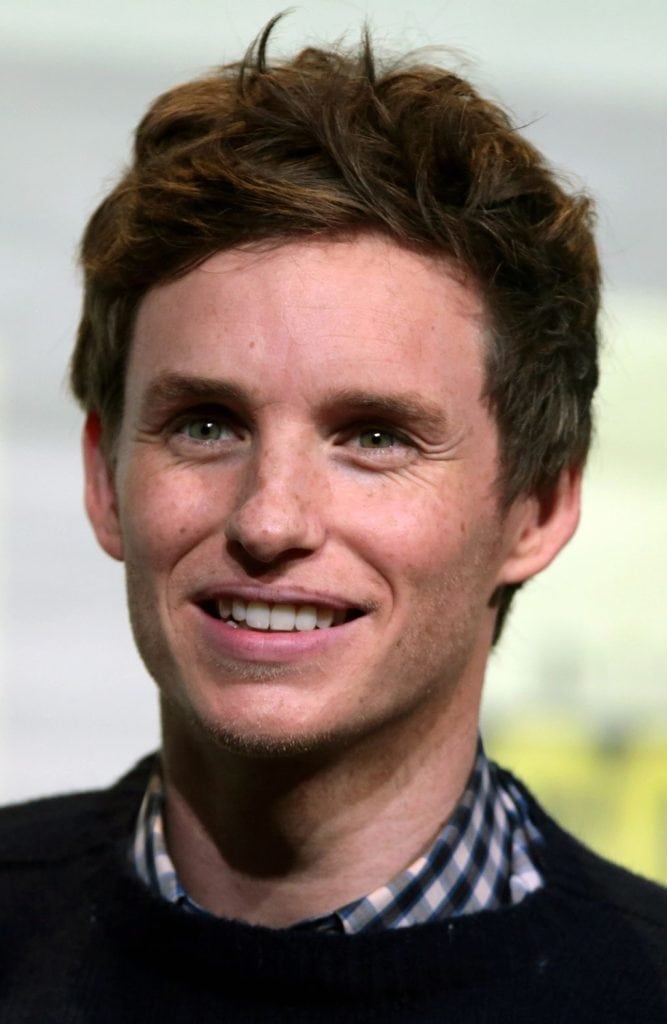 photo source: commons.wikimedia.org
Eddie Redmayne was just 33-years-old when he won the Academy Award for the film based on the life of world-renowned theoretical physicist Stephen Hawking. In Hollywood years, 33 might seem ancient, but I would argue that's when you're just getting started! Redmayne received the award in 2015.
Eddie's success didn't peak with just an Oscar. He's also received accolades like the Golden Globe Award, a Tony, Screen Actors Guild Award, and a British Academy Film Award. Harry Potter fans might have also recognized him in the famed spinoff film series from the mind of J.K. Rowling titled, Fantastic Beasts and Where to Find Them.
Did You Know?
Redmayne graduated from Trinity College, Cambridge, with a degree in Art History. His love and appreciation for the arts stretch beyond just acting. When he decided to pursue the craft after school, his career took off practically immediately.
---
7. Daniel Day-Lewis
Age: 32
Born: 04/29/1957
Film: My Left Foot
Award Date: 03/26/1990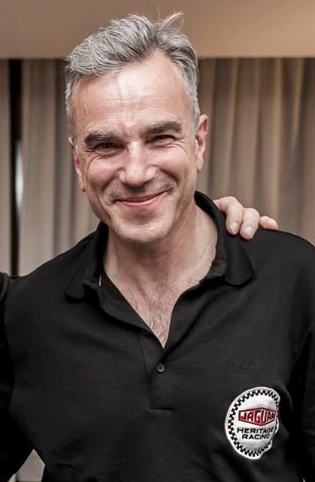 photo source: commons.wikimedia.org
Daniel Day-Lewis is a name that's become practically synonymous with success in the world of theater and movies. He's regarded as the greatest of all time, and if you've seen his films, it won't come as a surprise. The only thing surprising is that he hasn't won an Oscar sooner than at the ripe old age of 32.
Daniel Day-Lewis is a self-described method actor. A method actor is known for fully inhabiting a role by essentially assuming the life of the subject they're portraying for the entire duration of the movie. In the case of the film, My Left Foot, where he plays a man afflicted with cerebral palsy, his dedication netted him the much deserved Academy Award. It was a film for the ages. If you want to see a masterclass in performance and what it means to completely embody a role, where the actor disappears, leaving nothing left but the character in front of you then look no further. Impressively, all of his roles before and since have captured that same effect.
Did You Know?
Lord of the Rings fans will collectively agree that the character Aragorn, played by Viggo Mortensen, was one of the fan favorites of this amazing movie saga. Little do some known that Peter Jackson (director) originally tapped Day-Lewis to take on the role. And he didn't ask just once! There were several attempts to get him to accept, but Day-Lewis is a man who stays true to his convictions and has always been averse to taking on multi-picture deals.
---
6. James Stewart
Age: 32
Born: 05/20/1908
Film: The Philadelphia Story
Award Date: 02/27/1941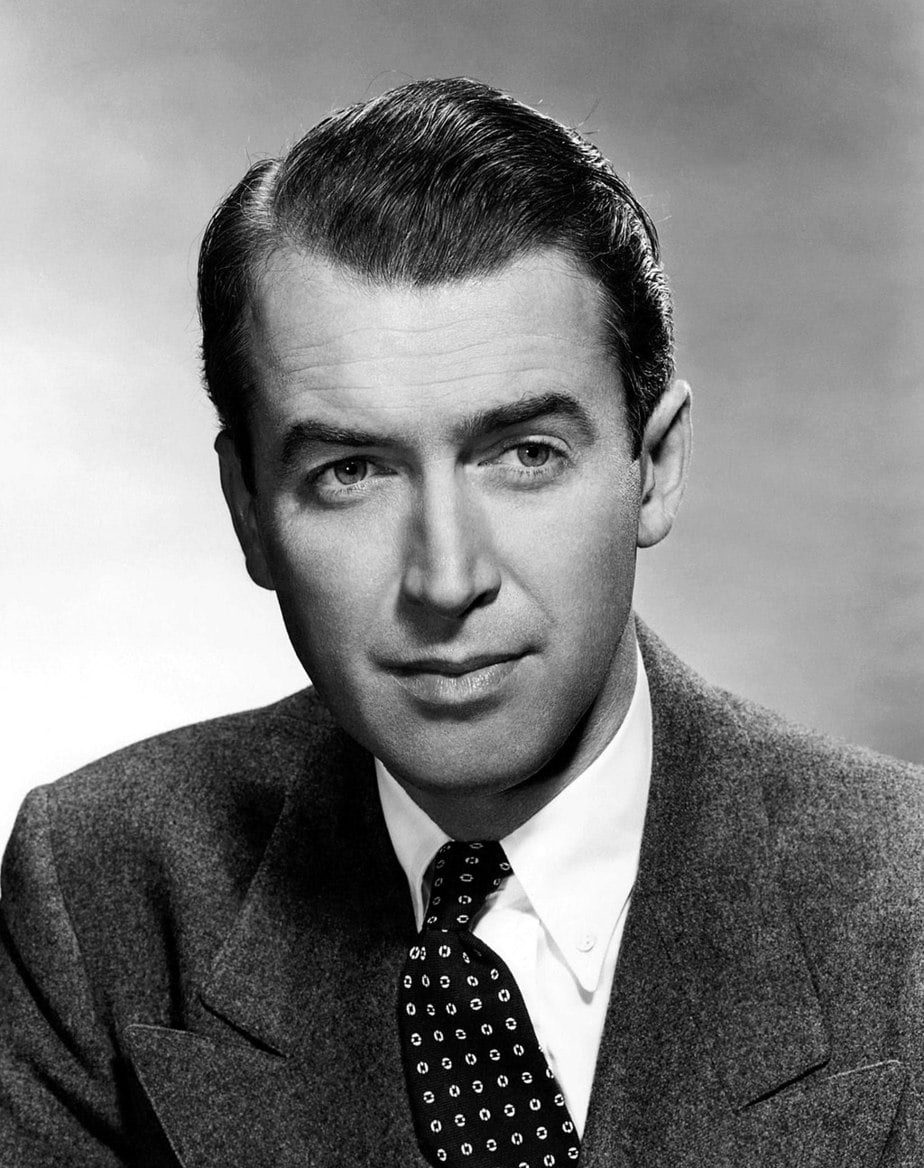 photo source: commons.wikimedia.org
James Stewart was a military pilot and Major General in the United States Air Force. Oh, he also happened to be an Oscar-winning actor on the side. He was 32-years-old when he won for his role in the 1940 film, The Philadelphia Story. It was a quintessential romantic comedy that starred other Hollywood legends like Cary Grant, Katharine Hepburn, and Ruth Hussey.
Stewart held the record for youngest to ever win an Oscar for 14 years, spanning from 1941 to 1955. He's also a very accomplished theater actor, starring in plays like Spring in Autumn, A Journey by night, and All Good Americans.
Did You Know?
Stewart may not be the youngest Academy Award winner, but more importantly, he was the first American movie star to enlist in the army and fight in World War 2, following in the footsteps of his deep familial roots to military service.
---
5. Nicolas Cage
Age: 32
Born: 01/07/1964
Film: Leaving Las Vegas
Award Date: 03/25/1996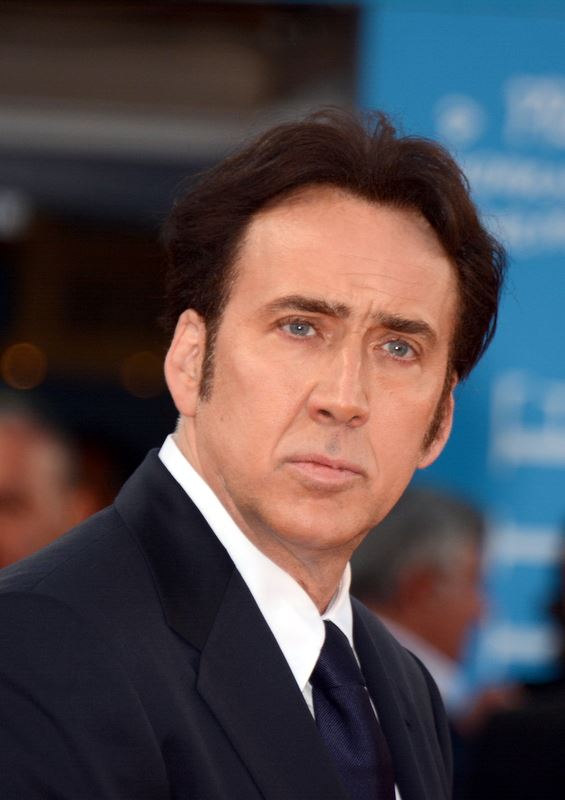 photo source: commons.wikimedia.org
If you happen to be knowledgeable in internet and meme culture, then you'll know Nicolas Cage is not just an Academy Award caliber actor. He's also the receiving end of many endearing jokes. The internet memes that follow him typically have to do with questionable roles he's taken in the past. Some of his overtly frenetic, eccentric performances do leave room to tease, but he is every bit as accomplished as his contemporaries.
Cage won the Oscar for Leaving Las Vegas, where he played a suicidal alcoholic living in Los Angeles. For Cage's particular brand of acting, the role was perfect and designed to showcase his talents as an actor who possessed some range. The academy thought so too.
Did You Know?
Thanks to his popularity as an internet icon, fans of the actor in Austin, Texas, gather yearly for a Nicolas Cage movie extravaganza. They make it a point to invite him every year they hold the even. Of course, the usual response was to decline because of scheduling conflicts and probably a few other reasons. However, in January 2017, the actor finally made a celebrity appearance. He sat down with fans to watch several of his films, took questions, and even went above and beyond by doing a live reading of Edgar Allan Poe's "The Tell-Tale Heart."
---
4. Maximilian Schell
Age: 31
Born: 12/08/1930
Film: Judgement at Nuremberg
Award Date: 04/09/1962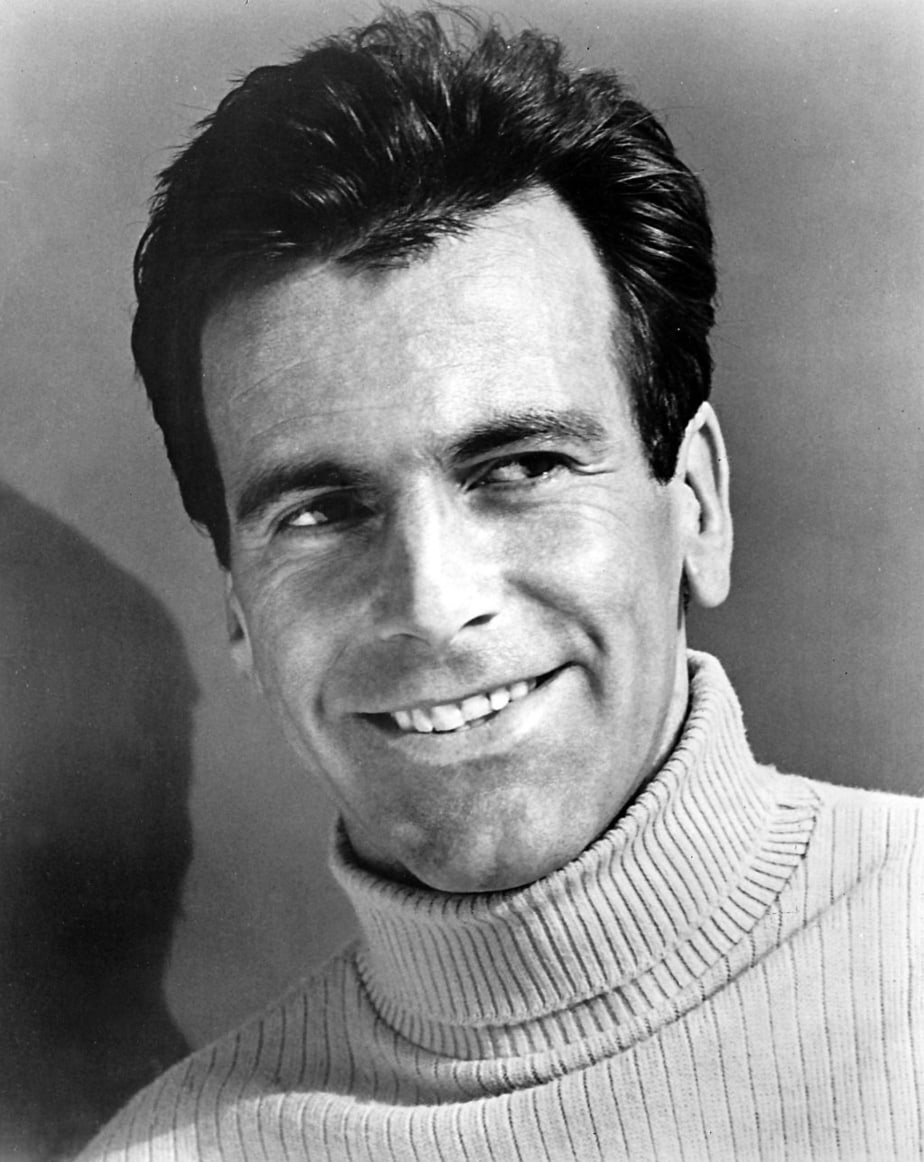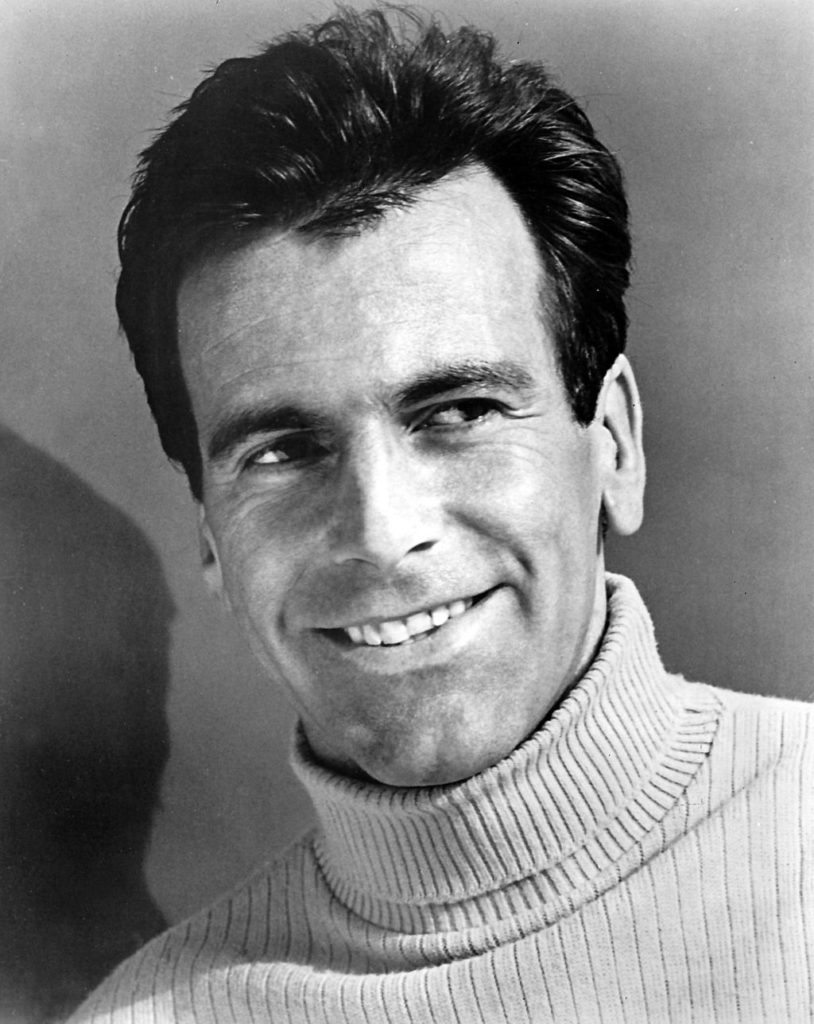 photo source: commons.wikimedia.org
Maximilian Schell was an Austrian film and theater actor who was involved in every aspect of the creative process that has to do with storytelling as a director, writer, and producer. He won the Academy Award for Judgement at Nuremberg. It was an epic courtroom drama based on the historical Nuremberg Trials, centered around the judgment of German judges and prosecutors who were accused of crimes against humanity during the reign of the Nazi regime.
Other notable films in his resume include Hamlet, The Man in the Glass Booth, St. Ives, and The Diary of Anne Frank. When he was just 10-years-old he wrote his first play. His childhood revolved around the theater and it clearly had a huge impact on his desire to become not just an actor, but a playwright, director, painter, and musician.
Did You Know?
Schell was one of the few German-speaking actors that worked on English-speaking films. Even so, he landed roles playing Jewish characters like Anne Frank's father, Otto Frank, in The Diary of Anne Frank.
---
3. Marlon Brando
Age: 30
Born: 04/03/1924
Film: On the Waterfront
Award Date: 03/30/1955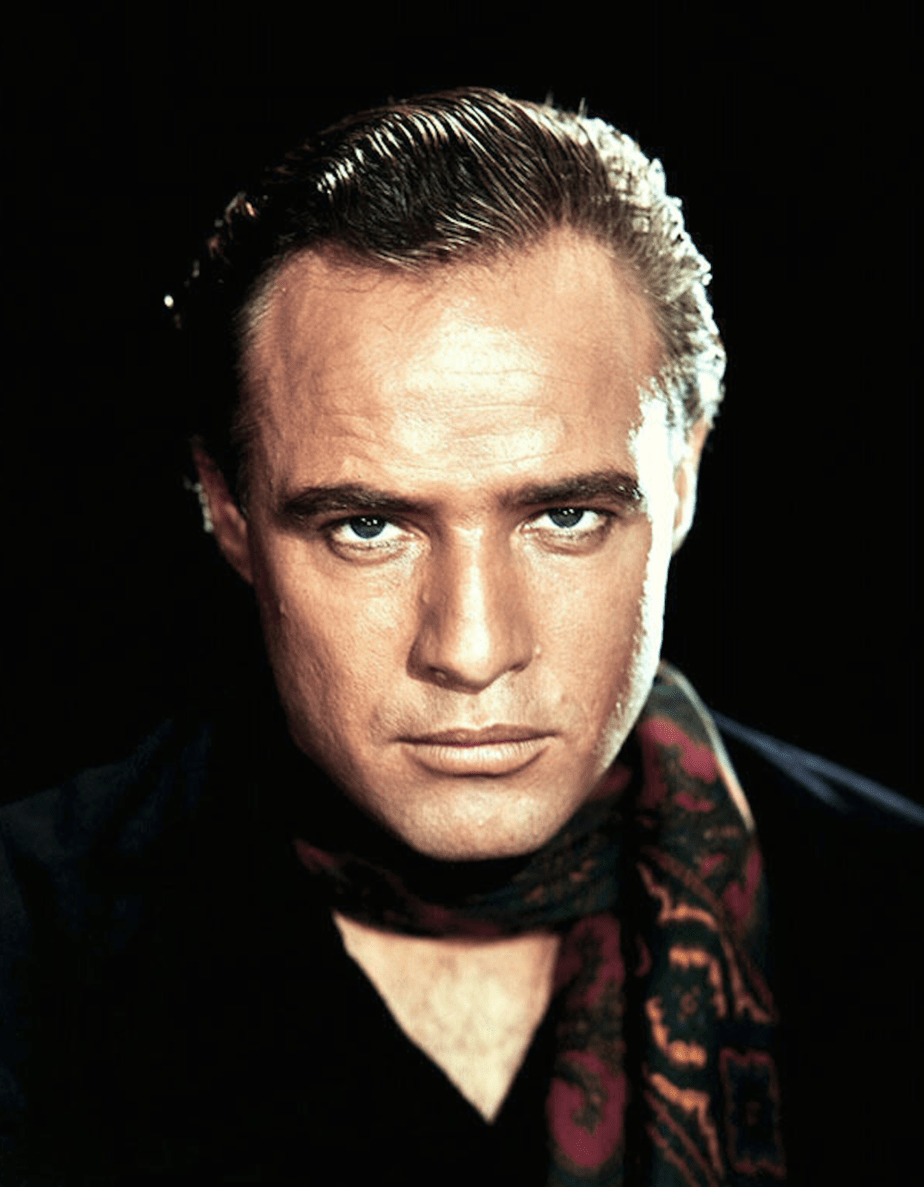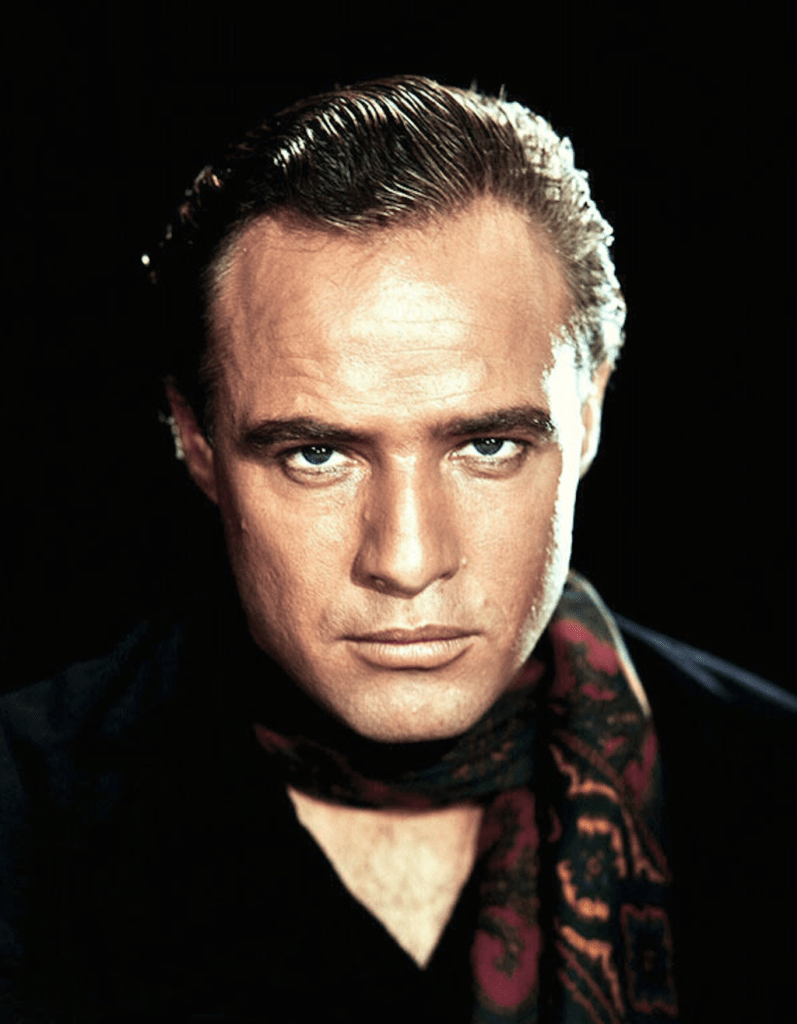 photo source: commons.wikimedia.org
Amongst a sea of Hollywood stars, Marlon Brando was a supernova. Among his eight Academy Award nominations and two wins for best actor, his first was for On the Waterfront in 1955. His second came in 1972 for his iconic portrayal as Don Vito Corleone in the mob epic, The Godfather.
On the Waterfront is an American crime drama that was a huge hit commercially and critically. I'll let the twelve Academy Award nominations and eight wins for the film speak for themselves. He also held the record for youngest Oscar winner for 23 years (1955-1978).
Did You Know?
Legendary actor, Al Pacino, recants his experience watching the film for the first time in an interview in Playboy magazine. He says, "I couldn't move. I couldn't leave the theatre. I'd never seen the like of it."
---
2. Richard Dreyfuss
Age: 30
Born: 10/29/1947
Film: The Goodbye Girl
Award Date: 04/03/1978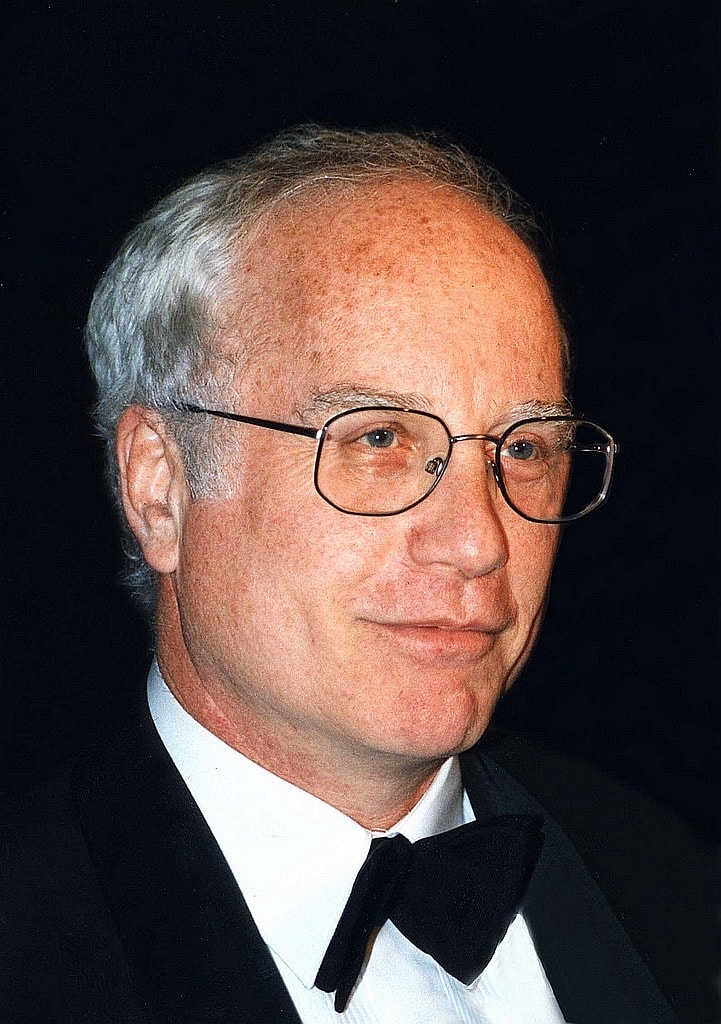 photo source: commons.wikimedia.org
Richard Dreyfuss held the record for youngest Oscar winner for 25 years from 1978-2003. The film, The Goodbye Girl, brought Dreyfuss into the exclusive Oscar club. He's been a household name and revered among colleagues and fans since.
The Goodbye Girl is a romantic comedy-drama starring Dreyfuss as Elliot Garfield, a neurotic but endearing aspiring actor from Chicago. For film enthusiasts, you've probably recognized Richard for his roles in Jaws, Stand by Me, and Close Encounters of the Third Kind.
Did You Know?
Richard Dreyfuss has publicly opened up about his struggles with bipolar disorder in a documentary from Stephen Fry called Stephen Fry: The Secret Life of the Manic Depressive.
---
1. Adrien Brody
Age: 29
Born: 04/14/1973
Film: The Pianist
Award Date: 03/23/2003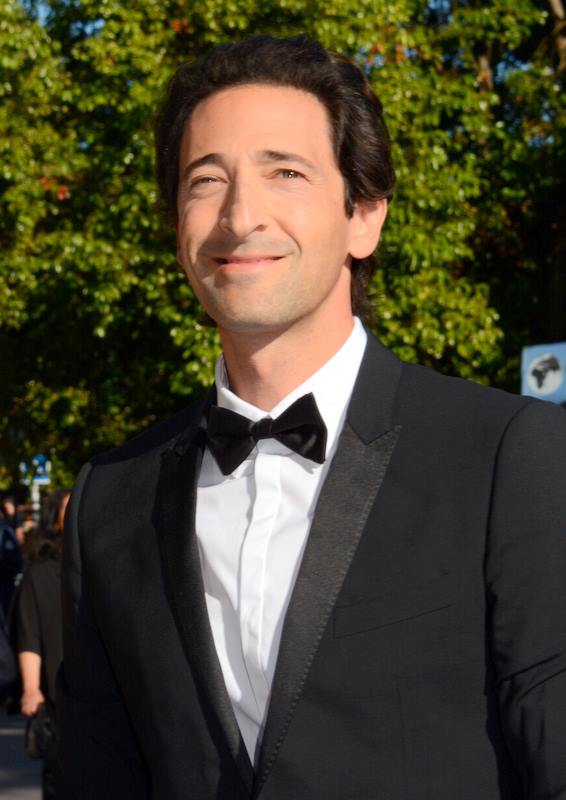 photo source: commons.wikimedia.org
Adrien Brody is the youngest Oscar winner!
Adrien Brody won the Academy Award in March 2003 for his somber, heartbreaking portrayal of the Polish-Jewish pianist, composer, and holocaust survivor, Wladyslaw Szpilman. The film is based on his autobiographical accounts in his book, also called The Pianist.
Since achieving the unique distinction of being the youngest Oscar winner ever in 2003, which remains the record today in 2021, Brody has stayed relatively quiet with roles he takes on and opts for more independent, smaller passion projects.
Did You Know?
In 1992, Brody was seriously injured in a motorcycle collision where he flew over a car and impacted head-first into a crosswalk. It took him months to recuperate. We're glad he did because despite his award for The Pianist being his only major honors in his career thus far, his talent is inspiring, and he is one of the best actors of this generation.
OTHER POSTS YOU MAY BE INTERESTED IN