The Masters Tournament is one of the four major championships in the PGA. In the golfing world, this is the crème de la crème of world stages. To step foot on the luscious green fields in Augusta, Georgia, you need to possess skills so elite that you prove time and time again how you separate yourself from 99% that didn't make it. Legends from every walk of life have graced the course, young and old, all in hopes of dawning that prestigious green jacket that awaits the victor.
Some of golf's most memorable moments came from this iconic event. From old-timers who were on the brink of retirement, proving that experience and passion can win the day, to a young, wide-eyed kid looking to shock the world and prove they belong in the same company as the all-time greats. Nothing short of magic happens in Augusta, Georgia, on the first week of April.
So, join me while we look at some of the youngest pros who took home the ultimate prize on the biggest stage in the world.
7. Horton Smith
Age: 25
Born: 05/22/1908
Country: United States
Masters Wins: 2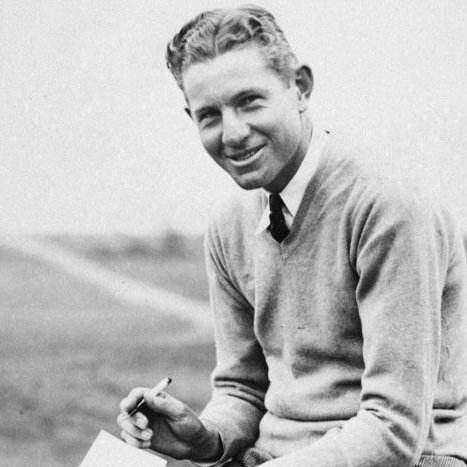 photo source: where2golf.com
Horton Smith was a Springfield, Missouri native that went pro in 1926. Two years later, he won the Oklahoma City Open. Cut to 1929, and he added another eight titles to the blossoming resume. Right from the gate, those around Smith knew he was something special.
Needless to say, he proved them right. Horton Smith is best known as the first winner of the Masters Tournament in 1934. He was only 25-years-old. After his victory, he wasn't gone long. He came to reclaim the crown just two years later, in 1936. He was the recipient of the 1962 Bob Jones award and entered the World Golf Hall of Fame in 1990.
Did You Know?
Horton Smith is credited as the first professional golfer to pioneer the study of putting as a means to defeat opponents. Post-career, he enlisted in the U.S. Air Force during World War II in a special services division, where he was responsible for coordinating athletics. His playing career was sensational, but as president of the PGA of America (1952-1954), he upheld the racially insensitive, "Caucasian only" clause that excluded black golfers from PGA events. It wasn't until the constitution was amended in 1961, that we got to see their inclusion.
---
6. Gary Player
Age: 25
Born: 11/01/1935
Country: South Africa
Masters Wins: 3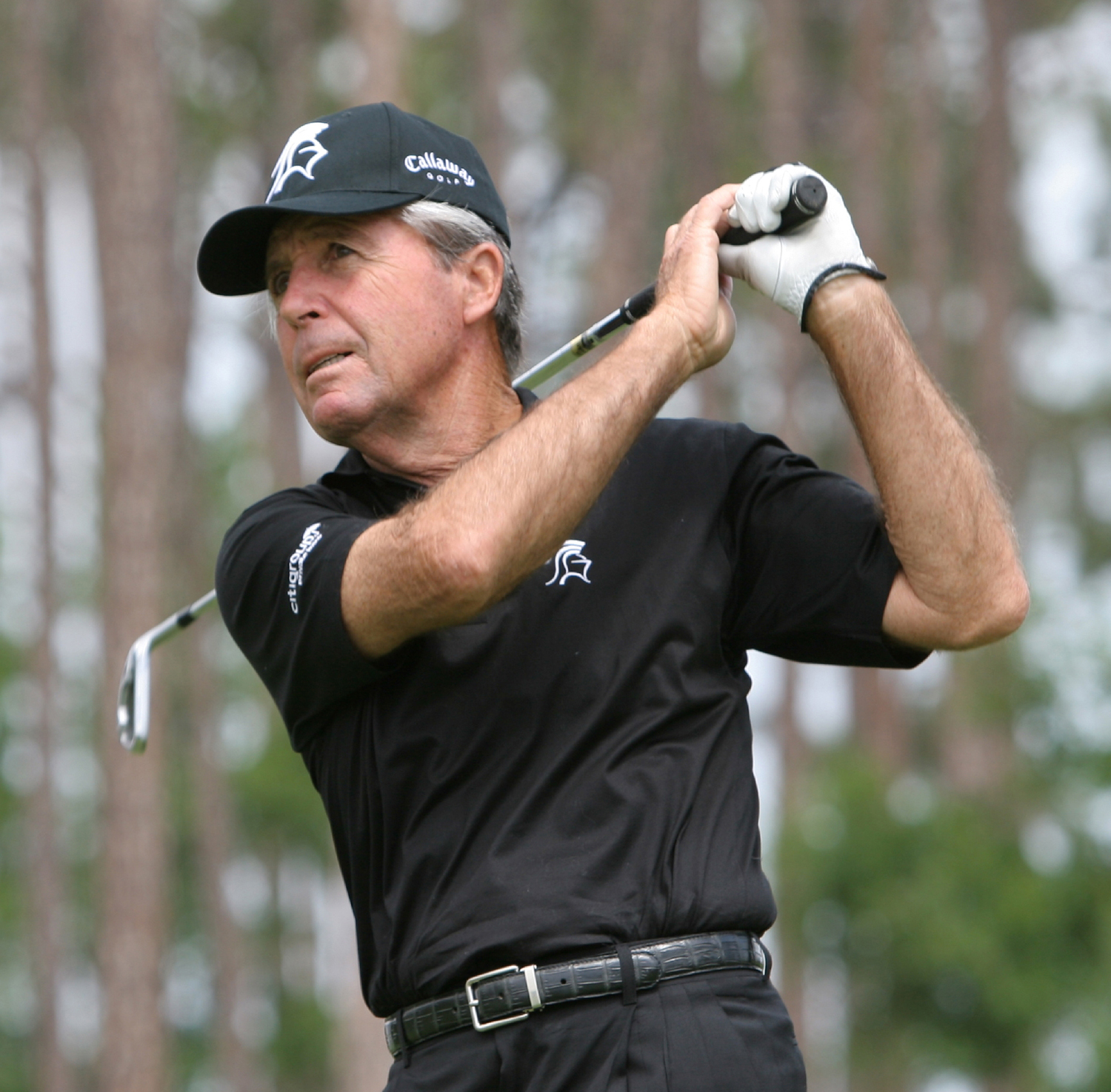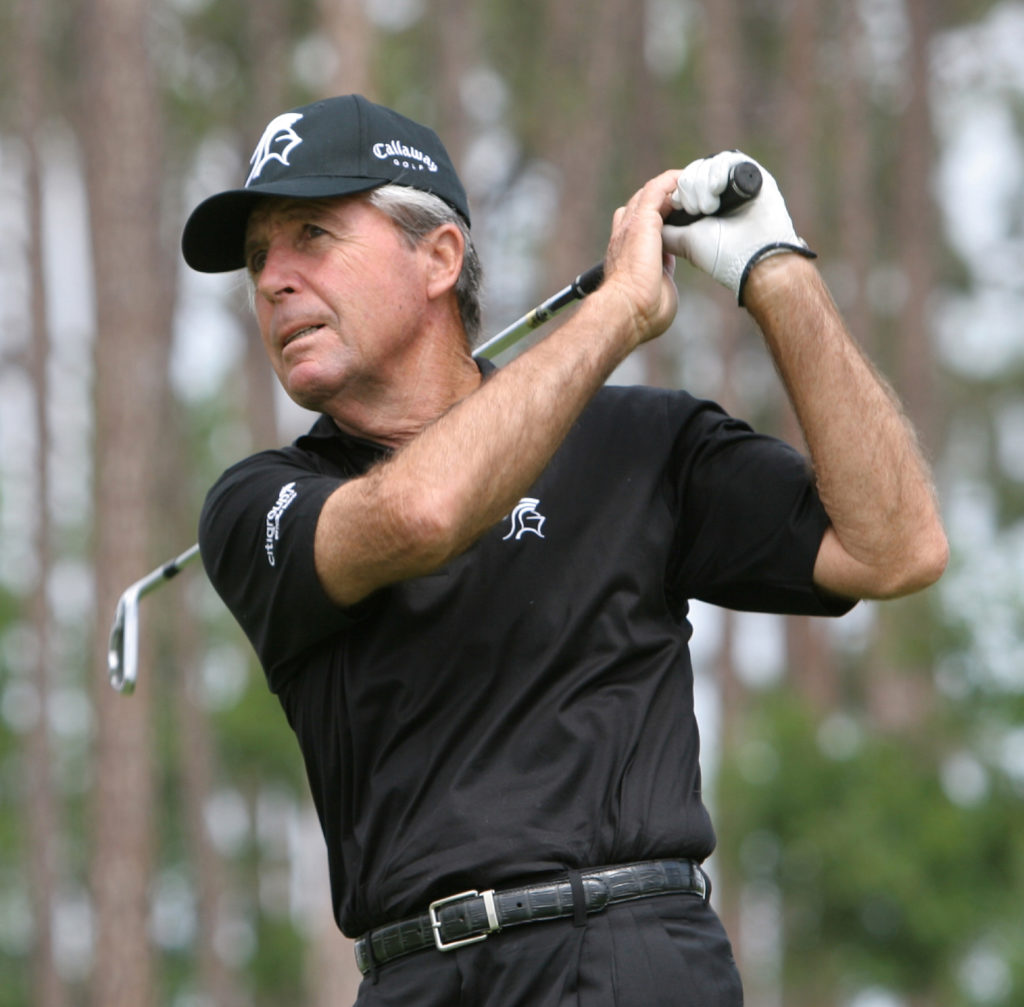 photo source: commons.wikimedia.org
Gary Player is simply one of the greatest golfers to ever live. The 5 foot 6-inch pro packed one hell of a punch with three Masters victories under his belt at 25-years-old. It doesn't end there because, at 29-years-old, he won the 1965 U.S. Open and became the first to win all four majors as a non-American. This near- impossible achievement is known as the career Grand Slam!
As one of the most decorated golfers in history, he's tied for fourth in major championship victories with nine. He joins the ranks of Arnold Palmer and Jack Nicklaus to round out "The Big Three." Other achievements include three Open Championships, one U.S. Open, and two PGA Championships.
Did You Know?
In 2006, Player was rightfully crowned South Africa's "Sportsman of the Century." He's been given the Bob Jones Award, named the eighth greatest golfer by Golf Digest magazine, as well as being voted the second-greatest golfer of all time by an international media panel. He's not lacking in praise and if any golf nerd had to draft a fantasy team, it wouldn't be complete without Gary Player.
---
5. Byron Nelson
Age: 25
Born: 02/04/1912
Country: United States
Masters Wins: 2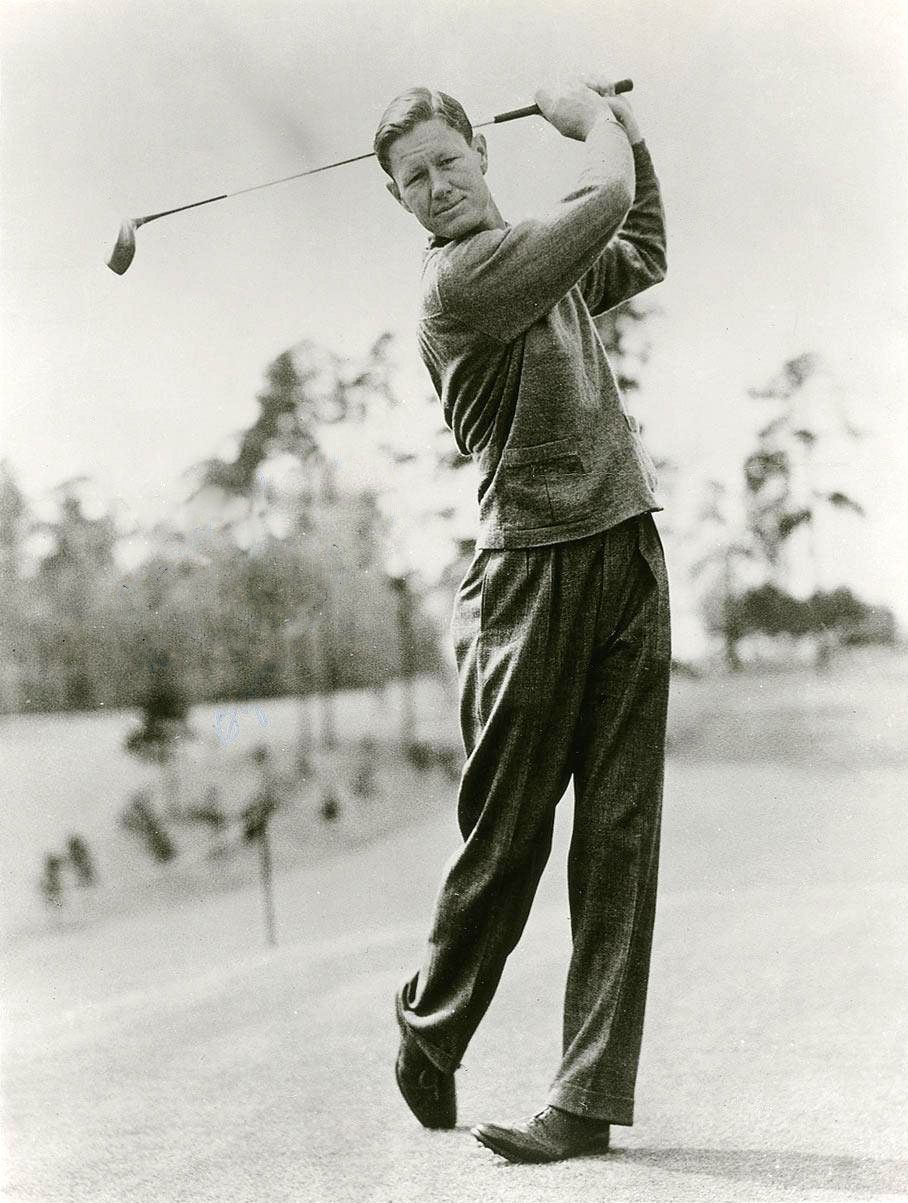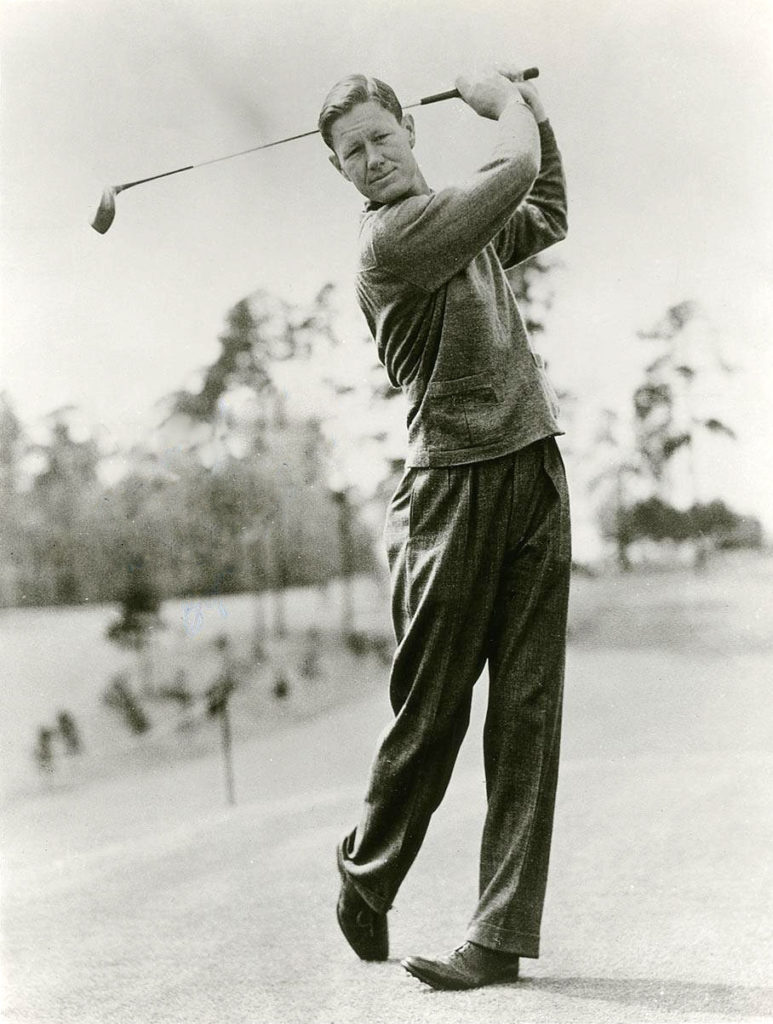 photo source: commons.wikimedia.org
Byron Nelson was a Texas native and yet another who is considered one of the greatest of all time. What makes that claim even more impressive is the fact that his career only spanned 11 years (1935-1946) which by golf standards isn't the typical portrait of an accomplished career.
In those 11 years, he recorded two Masters wins, two PGA Championships, one U.S. Open, and one Open Championship. He came a long way since his childhood, where he had a brush with death in the form of typhoid fever. After losing almost half his weight to the disease, his body had taken so much damage that it left him unable to have children.
Did You Know?
In the 1946 Columbus Invitational, Nelson sealed his victory. With that, he became the first player to reach 50 career PGA Tour Wins. The only ones to have reached that rarified air are greats like Ben Hogan, Arnold Palmer, Jack Nicklaus, Billy Casper, Sam Snead, and Tiger Woods. I have a gut feeling we might be seeing a few of these names on this list again pretty soon.
---
4. Jack Nicklaus
Age: 23
Born: 01/21/1940
Country: United States
Masters Wins: 6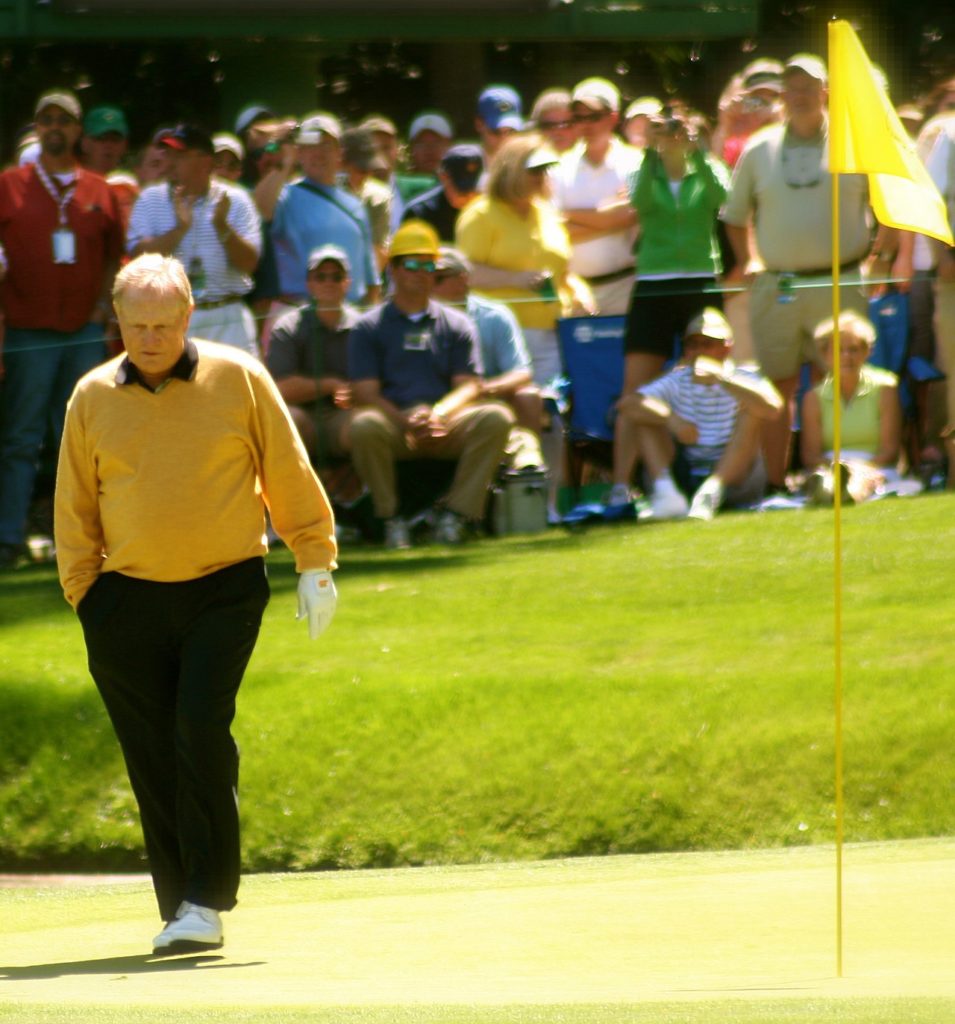 photo source: commons.wikimedia.org
Jack Nicklaus is synonymous with golf. Even if you've never picked up a putter in your life, you know who he is. His accolades speak for themselves, but in case you're in the mood to surprise yourself, let's rattle off a few notable achievements of his aside from him being a six-time Masters winner. He's the keeper of five PGA Championships, four U.S. Opens, and three Open Championships. He was the easiest choice for an inductee into the World Golf Hall of Fame in 1974.
Post-career, Nicklaus stays involved in the game and makes sure the love and passion never fade. He spends a lot of his time on golf course design and operates one of the largest golf design practices in the world, called Nicklaus Design. It's a joint venture between him, his four sons, and his son-in-law. The Glen Abbey Golf Course in Oakville, Ontario, is his first course designed by him. Its been open since 1976. Its popularity has grown since it's inception, and it served as the host site for the Canadian Open and other major tournaments.
Did You Know?
Nicklaus has been very generous with his gifts and has done a service to golf lovers everywhere by passing on his knowledge. He's written several instructional books, an autobiography, a book on his methods and philosophy, and a whole host of other written works about the game..
---
3. Steve Ballesteros
Age: 23
Born: 04/09/1957
Country: Spain
Masters Wins: 2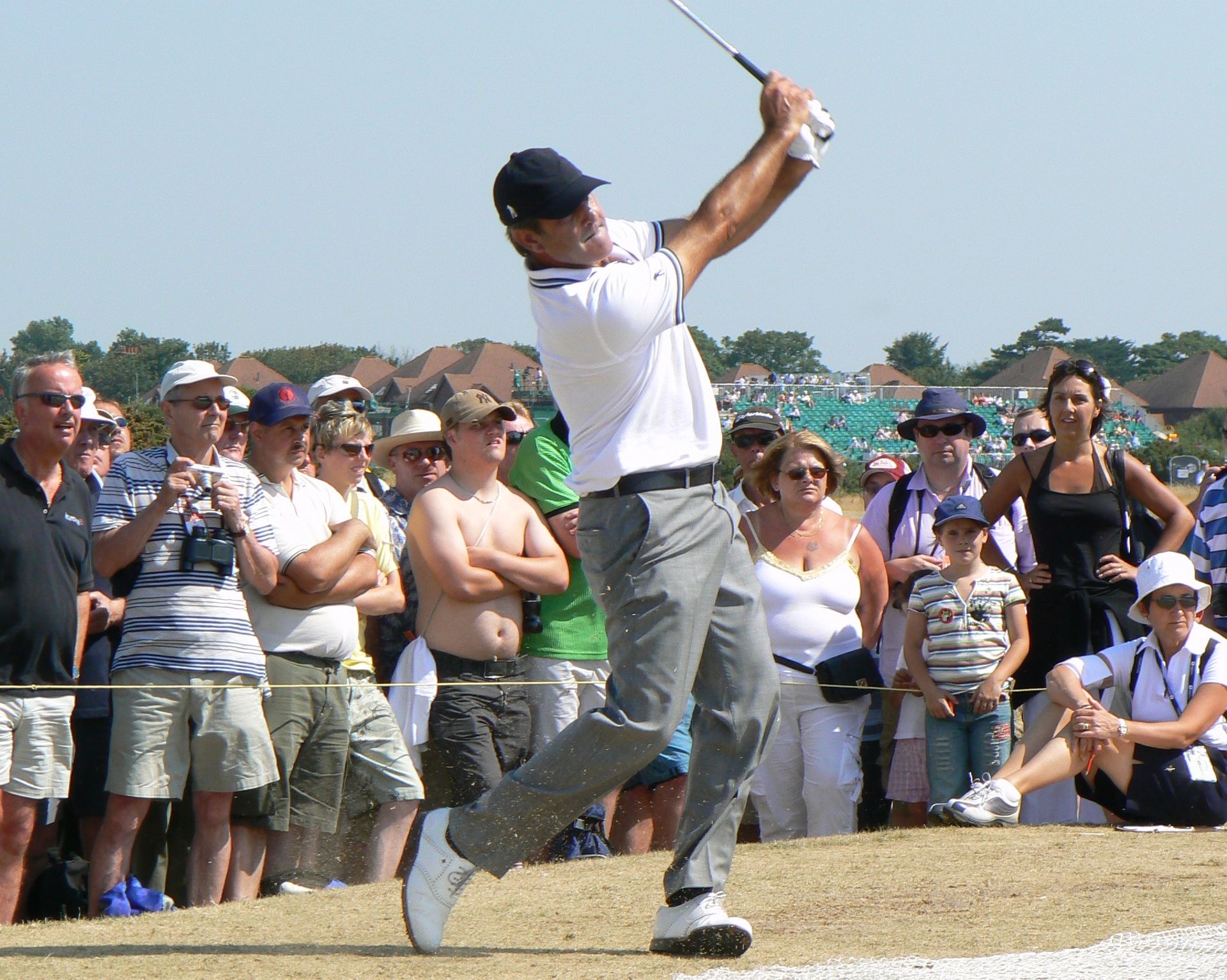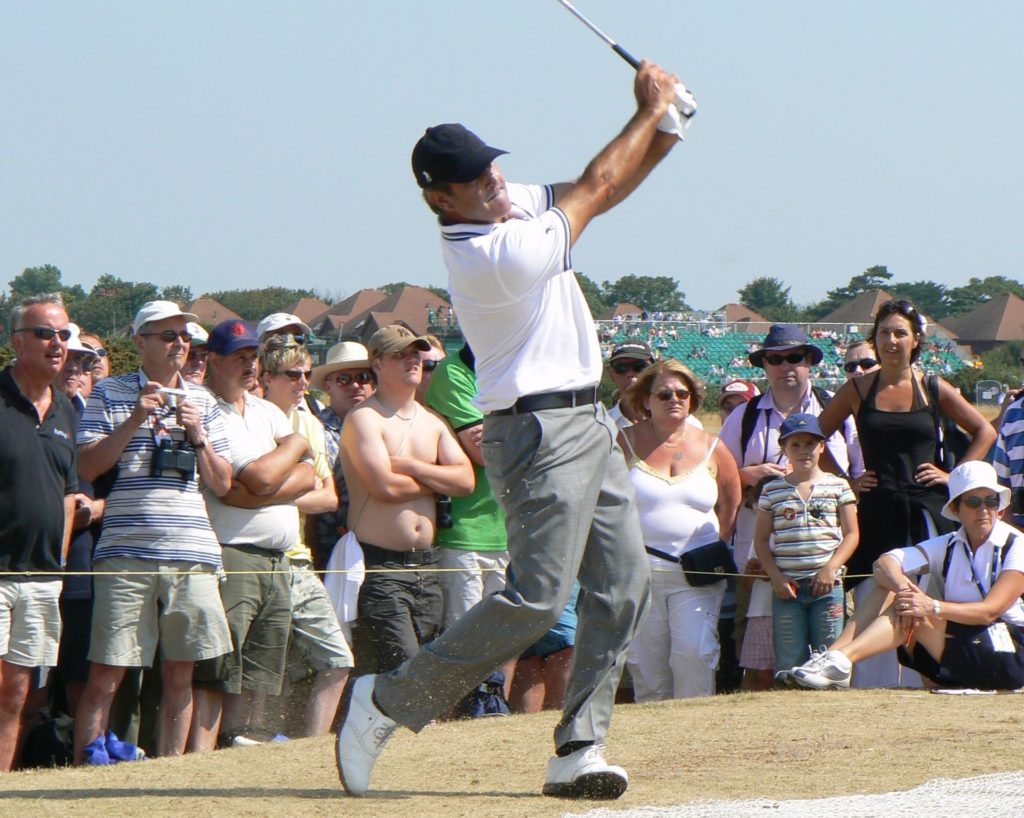 photo source: commons.wikimedia.org
Steve Ballesteros was 23-years-old when he won his first Masters Tournament in 1980. His career in professional golf was all but inevitable, considering the rest of his older brothers also became professional golfers. Steve turned pro at 16-years-old in 1974. In 1979, he won his first Open Championship and another two after that to add a little icing on the cake.
The phenom from Spain entered the World Golf Hall of Fame in 1999. Like Nicklaus, he ran a successful course design business toward the end of his career and into his retirement.
Did You Know?
Steve Ballesteros, unfortunately, had suffered from a malignant brain tumor and passed away at only 54-years-old in 2011. Other legendary golfers like Tiger Woods and Phil Mickelson paid their respects to the late Ballesteros. Woods described Ballesteros as "one of the most talented and exciting golfers to ever play the game."
---
2. Jordan Spieth
Age: 21
Born: 07/27/1993
Country: United States
Masters Wins: 1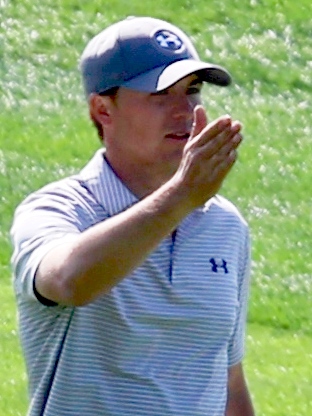 photo source: commons.wikimedia.org
Jordan Spieth is an American golfing prodigy, and he has the hardware to prove it. At 21-years-old, he was crowned the 2015 Masters Champion and was the second youngest to sport the sacred green jacket. His highest placement in the Official World Golf Ranking was #1. Since then, Spieth has done a tremendous job proving it wasn't just a fluke.
Coming off his success, he followed up with a victory in the 2015 U.S. Open and Open Championship in 2017. Spieth has partnerships with the hugely successful sports apparel brand, Under Armour.
Did You Know?
In 2013, Spieth helped found the Spieth Family Foundation. He credits his younger sister, Ellie, who lives with a disability, as the inspiration for its inception. The foundation aims to spread awareness and financial aid to local organizations, special needs children, military families, and other groups in need of help.
---
1. Tiger Woods
Age: 21
Born: 12/30/1975
Country: United States
Masters Wins: 5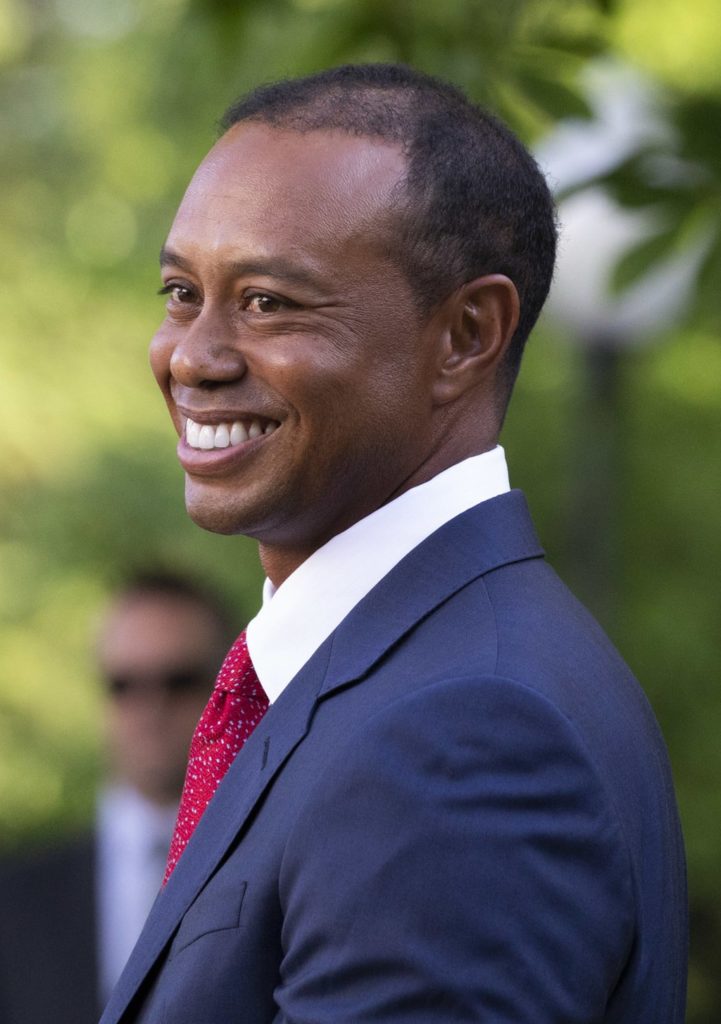 photo source: commons.wikimedia.org
Tiger Woods is the youngest athlete to win the Masters Tournament!
It's only fitting that the most recognizable face in golf since the 90s should make it to the top of the list, standing triumphant above the rest. If golf had a face, there's a good chance it would look just like Tiger.
So many of us have followed his career through its many trials and tribulations. He's practically been a part of our family, providing us with incredible sports memories and some tragic ones too, both on and off the green. Through those ebbs and flows, it's hard not to root for Tiger and to see his greatness shine because a talent like his only comes around once in a century. His first Masters win came at 21 in 1997. He rattled off another four since then, with his most recent coming in 2019.
Did You Know?
Woods was inducted into the World Golf Hall of Fame in 2021. With the good also came the bad. Tiger recently was involved in what could have been a fatal rollover car accident near his home in California. He's since had surgery for non-life-threatening injuries, but it was a major setback in the comeback he was on. Among all the impressive gifts Tiger has shown us, his ability to bounce back might be his greatest one. There's no doubt that he'll be back because he's proven it before. He'll be better than ever and on the grand stage with that signature scream and tightened fist in the sky. And we'll all be there when he's ready, glued to the TV, to see what happens next.
OTHER POSTS YOU MAY BE INTERESTED IN