"Survivor" is one of the most-watched reality TV shows. Ever since the first group of castaways dominated the beaches of Borneo and made a debut on American television in 2000, the show has had several historical moments, featuring winners of all ages.
Young "Survivor" winners showed a lot of strength, strategy, and maturity on their way to the top. These young players took advantage of their youthful enthusiasm to pull off huge wins in every game.
Here the top 8 youngest "Survivor" winners of all time.
8. Parvati Shallow
Born: September 21, 1982
Nationality: American
Winning Age: 25
Current Age: 39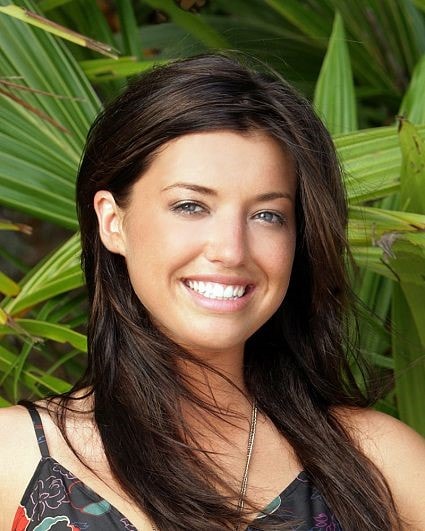 photo source: CBS
Parvati Shallow walked away with $1 million after winning the challenging "Survivor" Micronesia: Fans vs. Favorites. Though young, Shallow did not let her age stop her from controlling the game, and made allies to help her get to the top.
Shallow's game plan in Micronesia was fine-tuned and flashy, and this earned her a reputation as a flirt while also disguising her strategy and mastery of the game. Shallow appeared in the game for the third time after previously competing in "Survivor: The Cook Islands," where she placed sixth and became a runner-up in "Survivor: Heroes vs. Villains."
Parvati Shallow is considered one of the greatest "Survivor" players of all time.
Did You Know?
Parvati and her friend auditioned for The Amazing Race but were never called back for the show. Luckily, CBS executives noticed her personality, and offered her a place on "Survivor" instead.
---
7. Michele Fitzgerald
Born: May 5, 1990
Nationality: American
Winning Age: 25
Current Age: 31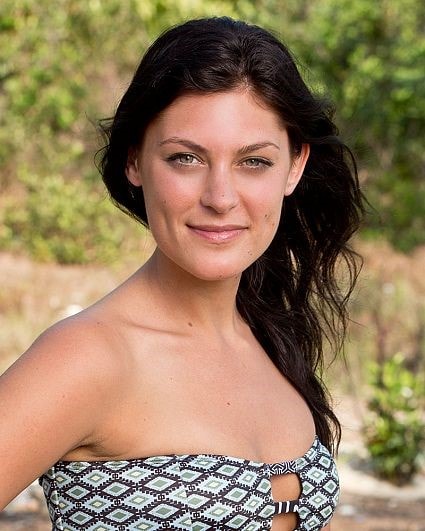 photo source: CBS
Michele Fitzgerald emerged as the winner of the 32nd season of "Survivor: Kaôh Rōng." Michele also participated in the 40th season of "Survivor: Winners at War," but became the 2nd runner-up. As a second-time player with one of the best records in "Survivor," Michele knew what it took to win. Her impressive maneuvers kept her afloat throughout the season.
Michele started playing at age 24, and she was crowned the sole Survivor at 25. She showed a mature sense of self, and several bounds and leaps put her ahead of her competitors. Her skill at the game, even at such a young age, is undeniable.
Did You Know?
Fitzgerald was first considered a weak player, and received positive and negative feedback for how she played. Though she was criticized at first, she became stronger for it, and later emerged a winner.
---
6. J.T. Thomas
Born: June 23, 1984
Nationality: American
Winning Age: 24
Current Age: 37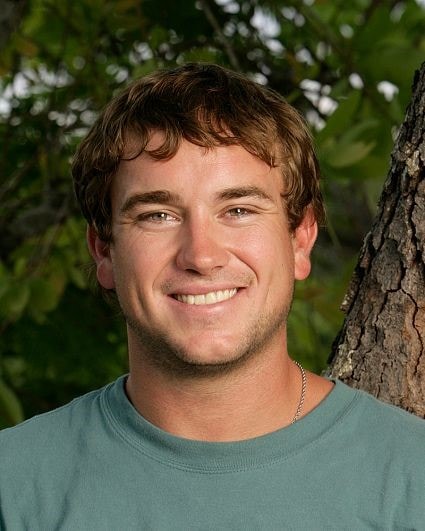 photo source: CBS
J.T. won himself the title of the first player to ever play a perfect game in the show's history. He walked away with $1 million in the 16th season of "Survivor: Tocantins."
J.T. built alliances with fellow players, including his closest allies, Stephen and Coach Taj, and this social strategy was a significant asset to his victory.
Despite his young age, J.T.'s connections with the cast were one of the strongest compared to other winners, and he never received a single vote out of the game. J.T. received every jury vote at the final tribal council, and his last run is legendary among "Survivor" fans.
J.T. was also a contestant in "Survivor: Heroes vs. Villains," but he finished in 10th place. He tried his luck again for the third time on "Survivor: Game Changers," where he finished in 16th place.
Did You Know?
J.T is the first "Survivor" winner to be a jury member in a consequent attempt of "Survivor." He was the only previous winner in Heroes vs. Villains to be on the jury.
---
5. Aras Baskauskas
Born: September 26, 1981
Nationality: American
Winning Age: 24
Current Age: 40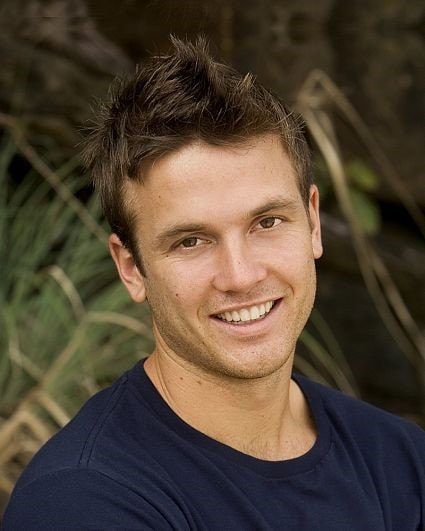 photo source: CBS
Though he was born in America, Aras Baskauskas is of Lithuanian descent, and won one of the seasons known to have a dysfunctional cast. At only 24 years old, Aras stepped in as a unifying force, and led his alliance to victory.
His leadership skills among his tribe members marked him as a player with strong social connections, despite his rivalry with certain cast members. He displayed strong leadership skills, and his charming nature also helped him avoid elimination. This made him a considerable threat.
Aras returned for yet another "Survivor" season: Blood vs. Water, with his older brother, Vytas. His former experience on "Survivor: Panama" saw fellow player Apostol rally another tribe member to vote him out of the game in 11th place, making him the first member of the jury.
Did You Know?
Aras Baskauskas is the grandson of late Days of Our Lives legend, Macdonald Carey, who is known for his role as Dr. Tom Horton on the popular soap opera.
---
4. Todd Herzog
Born: January 29, 1985
Nationality: American
Winning Age: 22
Current Age: 37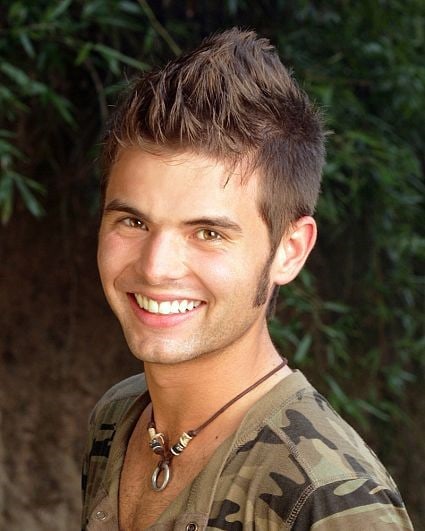 photo source: CBS
Todd Herzog was one of the most manipulative and conniving winners in Survivor's history. His win in "Survivor: China" was impressive at his age. Todd kept fellow players Courtney and Amanda close, and made several other alliances while breaking others throughout the season.
Though the jury didn't respect Todd's game at first – largely due to his manipulations and lying – his final tribal council performance was hailed as one of the best in the game's history. This showed some level of maturity that earned him respect among the jury.
Did You Know?
Todd Herzog's mother is a native of Scarborough, Ontario; thus, throughout the show, Todd had both American and Canadian citizenship. However, for legal reasons, Todd had to renounce his Canadian citizenship so that he could claim the million-dollar prize.
---
3. Sophie Clarke
Born: July 10, 1989
Nationality: American
Winning Age: 22
Current Age: 32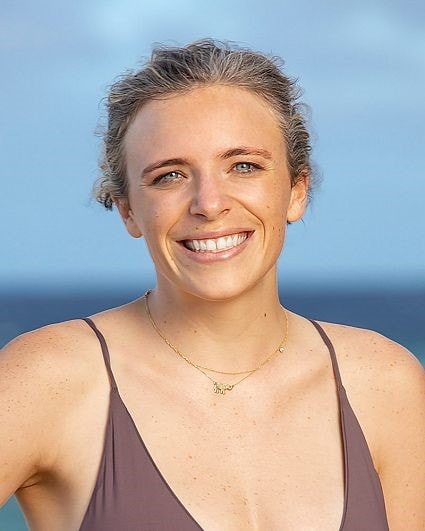 photo source: CBS
Sophie Georgina Clarke is the winner of the 23rd Season of "Survivor: South Pacific." Sophie became a player at 21, and won at the age of 22. Her impressive game in South Pacific was defined by her ability to maintain an alliance with a fellow player, Albert, and Coach on track.
Though younger, Sophie remained a mature voice of reason, and kept her tribe's mate on a course that led them to the finals. Sophie also demonstrated the most clarity of the remaining three and explained her game plan eloquently, which earned the jury's respect.
Clarke later returned for the 40th season, "Survivor: Winners at War," and finished in 10th place.
Did You Know?
Sophie is the daughter of a famous historian, journalist, and author, Thurston Clarke. Her dad has received the Lowell Thomas Award for Travel Literature and Guggenheim fellowship. Her grandparents and great-grandparents were also famous British political figures.
You can also check out Oldest Survivor Winners.
---
2. Jenna Morasca
Born: February 15, 1981
Nationality: American
Winning Age: 21
Current Age: 41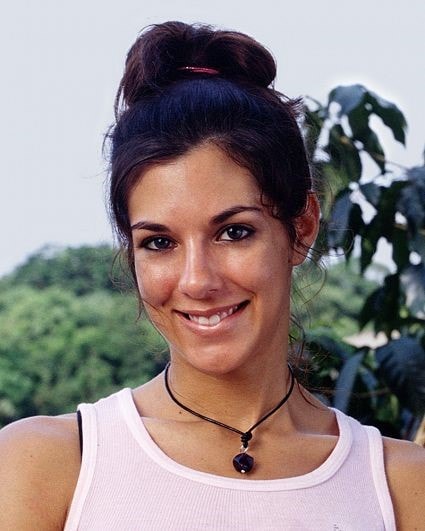 photo source: CBS
Playing at only 21 years old, Jenna Morasca became the youngest female winner in Survivors history. Winning the 6th season of "Survivor: The Amazon," Jenna made a splash in history, and was crowned a winner at 22.
Though Jenna's game was not filled with displays of strategies, she had an impressive social play that maximized the importance of social bonds. These bonds, such as her known friendship with Heidi, helped her take down Christy's most significant threat, and win the game.
Jenna used her physical skills and social nature to win several challenges throughout the season. She came back for yet another season of "Survivor: All-Stars," and was part of the Mogo Mogo tribe, but opted to quit the game during the 3rd episode to be with her dying mother, who had been battling cancer for 12 years. Her mother died only eight days after Jenna returned home.
Did You Know?
Jenna Morasca made her debut in professional wrestling in 2009 on Total Nonstop Action Wrestling's TNA Impact. Her time as a wrestler was masked by her rivalry with valet Sharmell, resulting in a catfight. The two later had a wrestling match, and Morasca was the winner.
---
1. Jud "Fabio" Birza
Born: June 12, 1989
Nationality: American
Winning Age: 21
Current Age: 32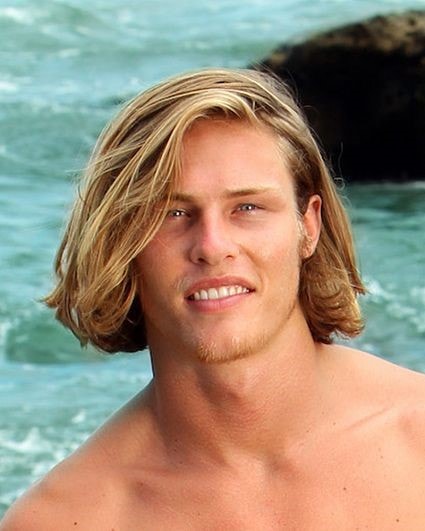 photo source: CBS
Jud "Fabio" Birza is the youngest "Survivor" Winner of all time.
Jud played and won Survivor: Nicaragua at only 21. Jud became famous because of his immense likeability within his cast, and for his goofy sense of humor. Jud was nicknamed Fabio by one of his tribemates because he resembles Italian fashion icon, Fabio Lanzoni.
Despite his connections with the other players, Jud never formed a solid strategy or alliance. Though this may have been risky, it helped him win, because he didn't betray any player and didn't make any jury member angry. Fabio's youthful energy and strategy, combined with his carefree gameplay, made him a unique winner.
Did You Know?
Fabio's carefree attitude and humor made his fellow players take him seriously, and left him in the dark when planning strategies. Later, he proved to be very aware of his surroundings, and became secretly perceptive. With no real allies, he relied on his immunity and likability. and won the title of Sole Survivor.