Simon Fuller's "American Idol" singing competition debuted in 2002. Fremantle North America is the official show distributor, while 19 Entertainment is the producer. The established "American Idol" regulations require that participants be at least 15 years of age, and not older than 29.
The average age of "American Idol" winners has oscillated between 22 and 23 years of age. However, there have been several winners through the years who were even younger at the time they achieved stardom through the show.
Below are eight of the youngest "American Idol" winners who defied the odds and won the competition at a young age.
8. Samantha Diaz
Won at Age: 22 years old
Born: 1998
Nationality: American
Year She First Won the Award: 2020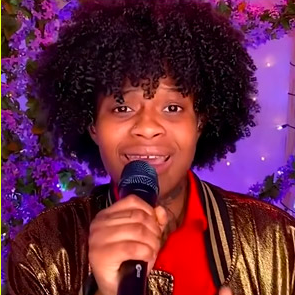 photo source: justjared.com
Professionally known as "Just Same," Samantha Diaz is a creative American singer-songwriter and a winner of "American Idol." She was born in Harlem, NYC.
Diaz stepped into the limelight in 2020 after winning the eighteenth season of the American Idol Reality show. At the time she won "American Idol," Just Sam was only 22 years old.
Before she auditioned for and won "American Idol," Diaz earned a living singing in subway trains. She had previously tried out for the "The Voice" and "America's Got Talent," but had been rejected on both shows.
Did You Know?
Just Sam was the subject of the 2018 short documentary, "Sam Underground." Among the notable facts presented in the documentary was that Diaz was raised by her grandmother after her mother's incarceration from the time she was six.
---
7. Phillip Phillips
Won at Age: 21 years 8 months old
Born: 1990
Nationality: American
Year She First Won the Award: 2012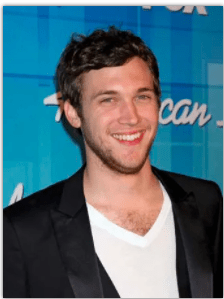 photo source: kids.britannica.com
Born and raised in Georgia, Phillip Phillips is a talented American singer-songwriter and musician. He was crowned the winner of the eleventh "American Idol" season in May, 2012.
Phillips' breakout hit, "Home," was the bestselling song of 2012 and the bestselling song that "American Idol" ever auditioned.
Phillips was born on September 20th, 1990, and won the "American Idol" award on May 23rd, 2012, at the age of 21 years and eight months. His 2012 album, The World, appeared on the Billboard Top 200 Album chart for 61 weeks.
Philips has sold 2.7 million albums and 7.5 million digital singles throughout his career. He has also recorded more than 1.2 billion streams on Pandora, and over 600 million on Spotify.
Did You Know?
Phillips started a musical band with his brother-in-law, Benjamin Nail, in 2009, which has performed in multiple local events and venues. His first-ever song, "Home," remains the most famous song among the dozens he has written and produced.
---
6. Carrie Underwood
Won at Age: 21 years old
Born: 1983
Nationality: American
Year She First Won the Award: 2005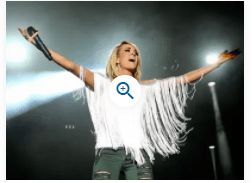 photo source: britannica.com
Carrie Underwood was born on March 10, 1983 and won "American Idol" on March 22, 2005 at 21 years and 12 days. She was the show's fourth winner.
Underwood's debut single, "Inside Your Heaven," was ranked as the number-one country song on the Billboard Hot 100, making her the best solo country artist of the 2000s.
Underwood's 2005 album, Some Hearts, led to her winning three Grammy Awards as well as the Best New Artist of the Year Award. Her 2007 Carnival Ride album also earned her two Grammys and Female Artist of the Year.
Did You Know?
Underwood had never boarded a plane before winning "American Idol" in 2005.
---
5. Maddie Poppe
Won at Age: 20 years and 6 months old
Born: 1997
Nationality: American
Year She First Won the Award: 2018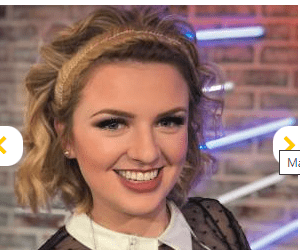 photo source: thefamouspeople.com
Maddie Poppe is a multi-talented instrumentalist, folk singer, and musician known for winning the sixteenth season of "American Idol." She was born on December 5, 1997, and crowned the show's sixteenth winner on May 21, 2018. She won at 20 years and six months.
Maddie Poppe's father was a renowned guitarist and musician. She started performing with him at the Pioneer Days Festival at a very young age, and her love for music continued to grow through the years.
In 2018, Poppe won the Talent Recap Fan Choice Award and the People's Choice Award. She remains a famous YouTuber, Twitter influencer, and Instagram model.
Did You Know?
Poppe is the second-born in a family of three daughters. Her sisters are Emma Poppe and Hannah Poppe.
---
4. Fantasia Barrino
Age: 19 years and 9 months old
Born: 1984
Nationality: American
Year She First Won the Award: 2004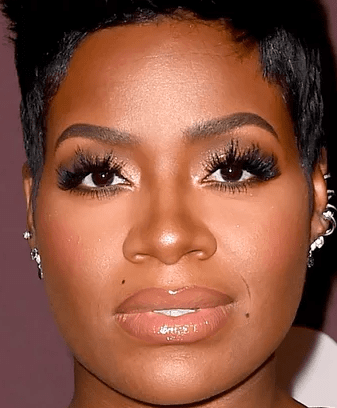 photo source: nickiswift.com
Known by stage name mononym "Fantasia," Fantasia Barrino is an American R&B singer famous for winning the third season of the American Idol reality show. When she was crowned the "American Idol" winner, Fantasia was only 19 years and nine months.
After her victory, Fantasia wrote and released her single "I Believe," a gospel song that appeared on the Billboard Hot 100 for several weeks. The second debut single, "Free Yourself," won the artist three Grammy nominations in 2006, and an RIAA platinum certification.
In 2006, Barrino released her second studio album, Fantasia, featuring the single, "When I See U." This top-selling song appeared at the top of the Billboard Hot R&B/Hip-Hop music chart for two months. RIAA certified the album Gold, and it earned three Grammy nominations.
By February, 2012, Fantasia sold over 1.4 million tracks and over 2.8 million albums in the U.S.
Did You Know?
Fantasia Barrino was born to a musical family and started playing in her uncle's band, the Barrino Brothers, at a tender age.
---
3. Laine Hardy
Won at Age: 18 years and 4 months old
Born: 2000
Nationality: American
Year She First Won the Award: 2019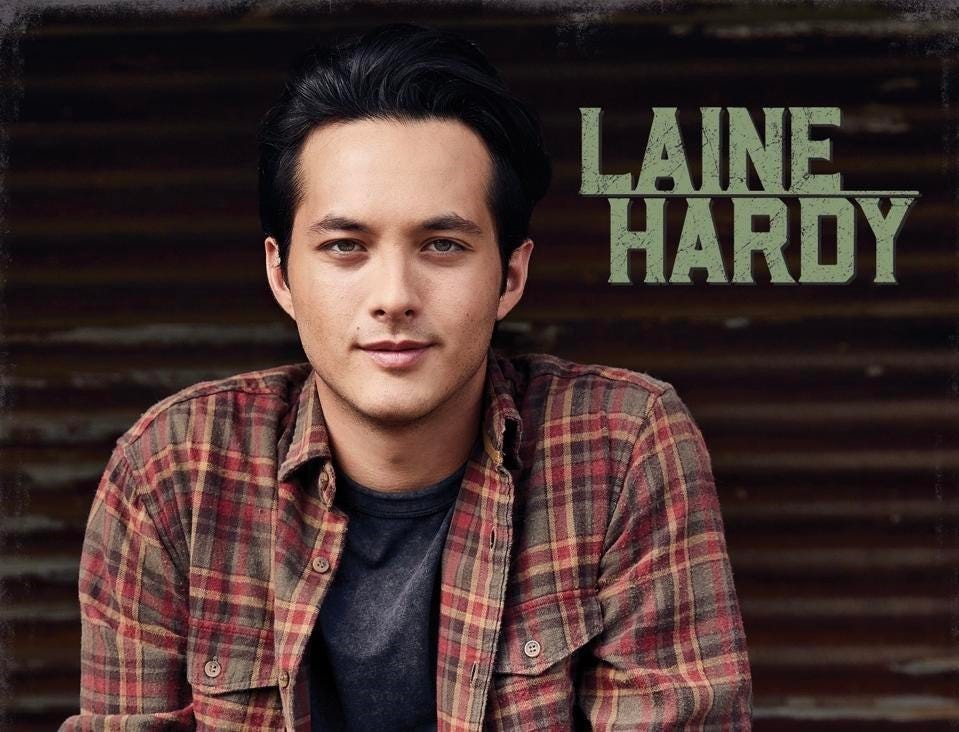 photo source: forbes.com
Laine Hardy is an American guitarist and musician born in 2000. He was only 18 years and 4 months when he was crowned the seventeenth "American Idol" winner. Prior to winning this globally-recognized award, Hardy had auditioned for the sixteenth season and failed.
Laine Hardy wouldn't have been ready to audition for the seventeenth season of the show if it had not been for the encouragement of judges Lionel Richie, Katy Perry, and Luke Bryan. Hardy had originally turned up to play guitar for his friend, Ashton Gill, but the judges requested that he play a song for them, as well. The rest is history.
Unlike other "American Idol" winners, Hardy wasn't born into a musical family; his father was a general contractor, and his mother was a realtor.
Did You Know?
Laine Hardy started playing guitar at age 8, and by age 14, formed a local band that regularly performed in restaurants and bars. He started off purely as a guitarist, but his prother suggested that he acquire singing skills to further his musical passion.
---
2. Scotty McCreery
Won at Age: 18 years and 3 months old
Born: 1993
Nationality: American
Year She First Won the Award: 2011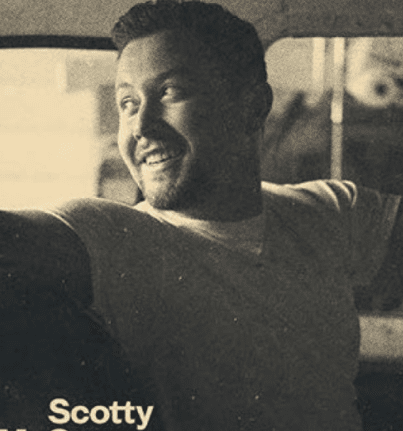 photo source: scottymccreery.com
Scott Cooke McCreery officially entered the music scene in 2011, after winning the tenth "American Idol" crown in May, 2011, aged 18 years and 3 months.
McCreery's 2011 debut studio album, Clear As Day, was certified platinum that same year, and the artist's 2012 album, Christmas with Scotty McCreery, went gold in the U.S.
In 2013, McCreery released the hit single, "See You Tonight" – a track title that topped the Billboard Country charts for weeks. His 2017 single debut, "Five More Minutes," ranked at the top of the Billboard for weeks, making McCreery the only country musician to chart a song with record label backing.
Did You Know?
McCreery played baseball throughout his high school years, which motivated him to write multiple blogs for MLB called McCreery on the Majors.
---
1. Jordin Sparks
Won at Age: 17 years old
Born: 1989
Nationality: American
Year She First Won the Award: 2007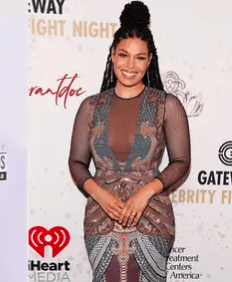 photo source: People.com
Jordin Sparks is the youngest American Idol winner of all time.
Jordin Sparks was catapulted to fame when she won the sixth "American Idol" award and title in 2007. At 17, she's wasn't the youngest musician and singer to audition for the show, but she remains the youngest winner of the competition to date.
In 2008, Sparks released an eponymously-titled debut album that sold millions of copies globally. Her song, "No Air" – a collaboration with Chris Brown – remains the third highest-selling single by an "American Idol" winner. The single sold more than three million digital copies in the U.S., and also earned Sparks her first-ever Grammy Award nomination.
Did You Know?
Jordin Sparks is a devoted evangelical Christian, and regular congregant of the Phoenix Calvary Community Church.