The VMAs are a major milestone achievement for any artist in music. Out of the sea of obscure awards and ceremonies that can sometimes seem self-congratulatory, forgettable, and unnecessary, the MTV Video Music Awards stands alone in prestige. Legends, living and those who are not, have at some point graced the stage and proudly accepted the honor. The VMAs were established as an alternative to the Grammy Awards and ended up becoming the "Super Bowl for youth."
The millions that tune in each year speak for its popularity. The MTV VMAs is home to some legendary performances that cement the ceremony as must-see television for any music and visual enthusiast.
Join me as we look at some of the youngest stars who walked across the stage to accept the highly coveted award once referred to as the "Moonman
8. Post Malone
Age: 23
Born: 07/04/1995
Genre: Pop, R&B, Hip Hop
Song: Rockstar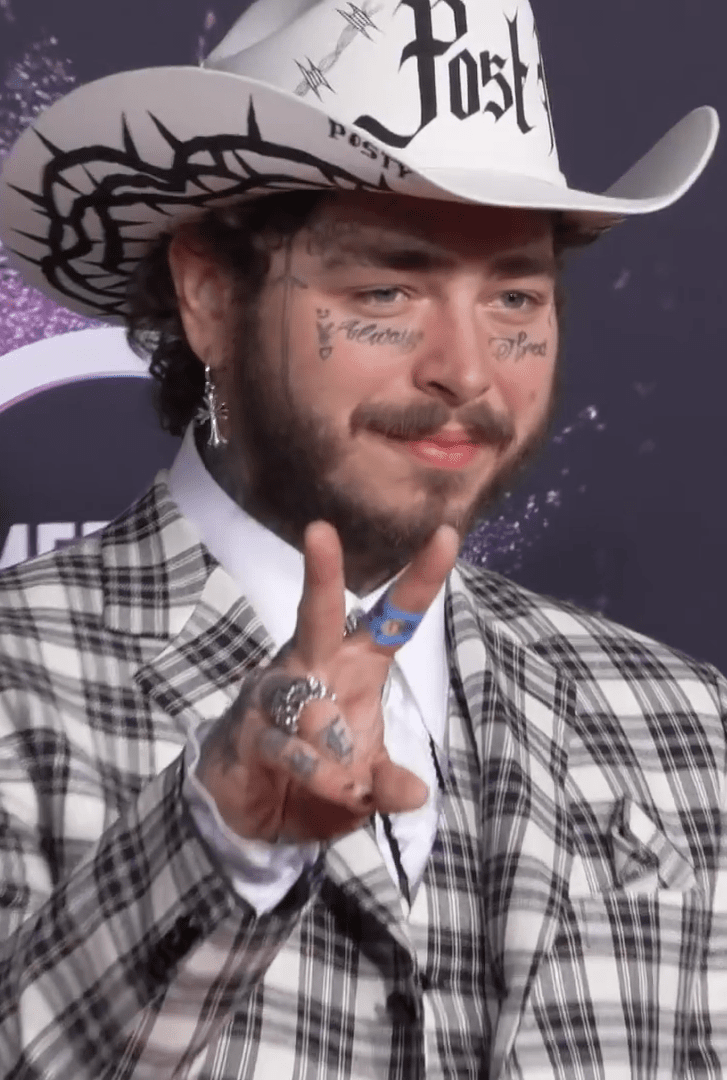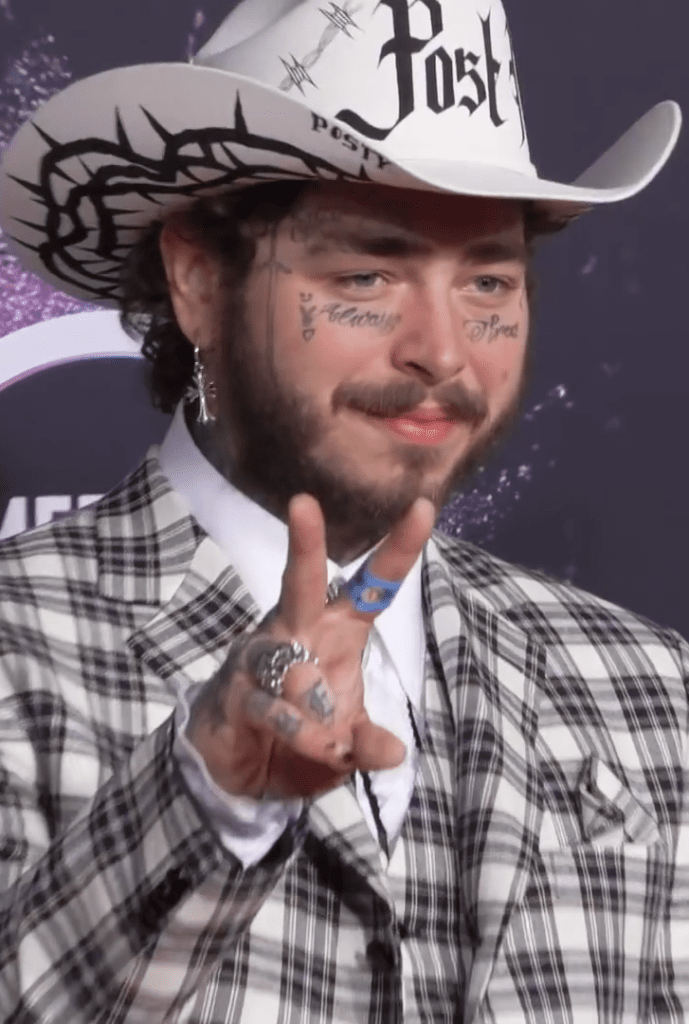 photo source: commons.wikimedia.org
Post Malone is a quintessential artist from head to toe. That's the beauty of a music career, as it's one of the only professions that not just accept but openly welcomes individuals who aren't afraid to express themselves through ink in precarious places like the face!
In Post's case, he pulls it off, and his 2018 win for his hit single, "Rockstar," meant he could get plenty more because he'll never have to worry about a corporate desk job. The now 26-year-old has seen more success since his first VMA victory, producing and releasing radio hits and incredible accompanying tracks like "Sunflower" for Spider-man: Into the Spider-Verse.
Did You Know?
Post Malone has over 80 million records sold, making him one of the best-selling music artists also been nominated for Album of the Year at the 2018 Grammy Awards.
---
7. Lil Nas X
Age: 20
Born: 04/09/1999
Genre: Pop, Rap, Country Rap
Song: Old Town Road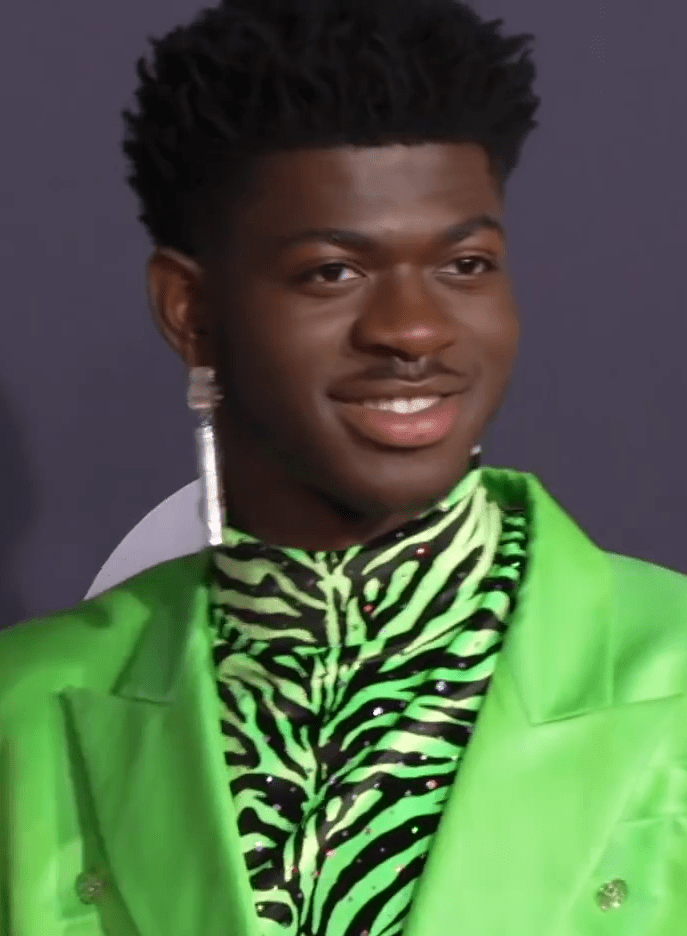 photo source: commons.wikimedia.org
Lil Nas X is synonymous with the avant-garde, totally unafraid to push the boundaries in more ways than just image. At 20-years-old, he took the internet by storm by pulling off the impossible and blending country and rap together in a tune that you can't help but bop your head and tap your foot.
When famed country star Billy Ray Cyrus joined the song and the music video, "Old Town Road" was officially immortalized in pop and country history, much to the dismay of pop and country loyalists. But isn't that what art is all about? Without a little controversy, the genre stays stagnant in a medium that thrives off of innovation. Thankfully, Lil Nas X has that in droves.
Did You Know?
Lil Nas X was the first openly LGBT Black artist to win a Country Music Association Award, yet again blazing new trails and breaking stereotypes of what's acceptable in the arena of country music.
---
6. Olivia Rodrigo
Age: 19
Born: 02/20/2003
Genre: Pop, Alternative, Indie
Song: Drivers License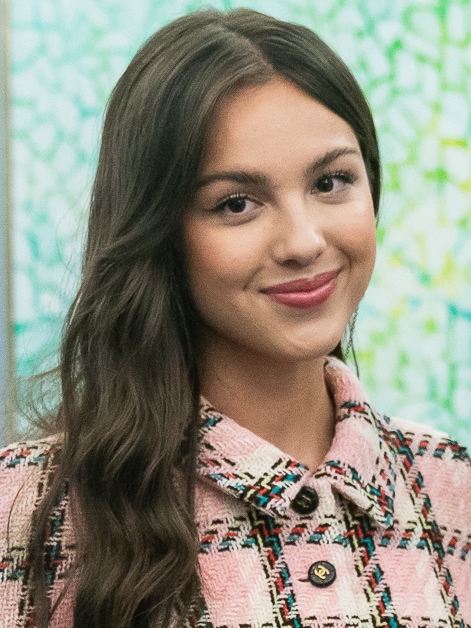 photo source: commons.wikimedia.org
Olivia Rodrigo was 19-years-old when she won her first Video Music Award for a back-to-basics, heartfelt piano version of her hit song, "Drivers License." She's best known for playing the lead roles on Disney's Bizaardvark and High School Musical: The Musical: The Series.
Olivia set the bar very high for herself when she took the debut single to chart-topping heights and broke several records, becoming one of the best-selling songs of the year.
Did You Know?
Billboard named Rodrigo the Woman of the Year in 2022. She is the first Asian-American to earn the honor.
---
5. Billie Eilish
Age: 17
Born: 12/18/2001
Genre: Pop, Electropop, Indie
Song: PUSH Artist of the Year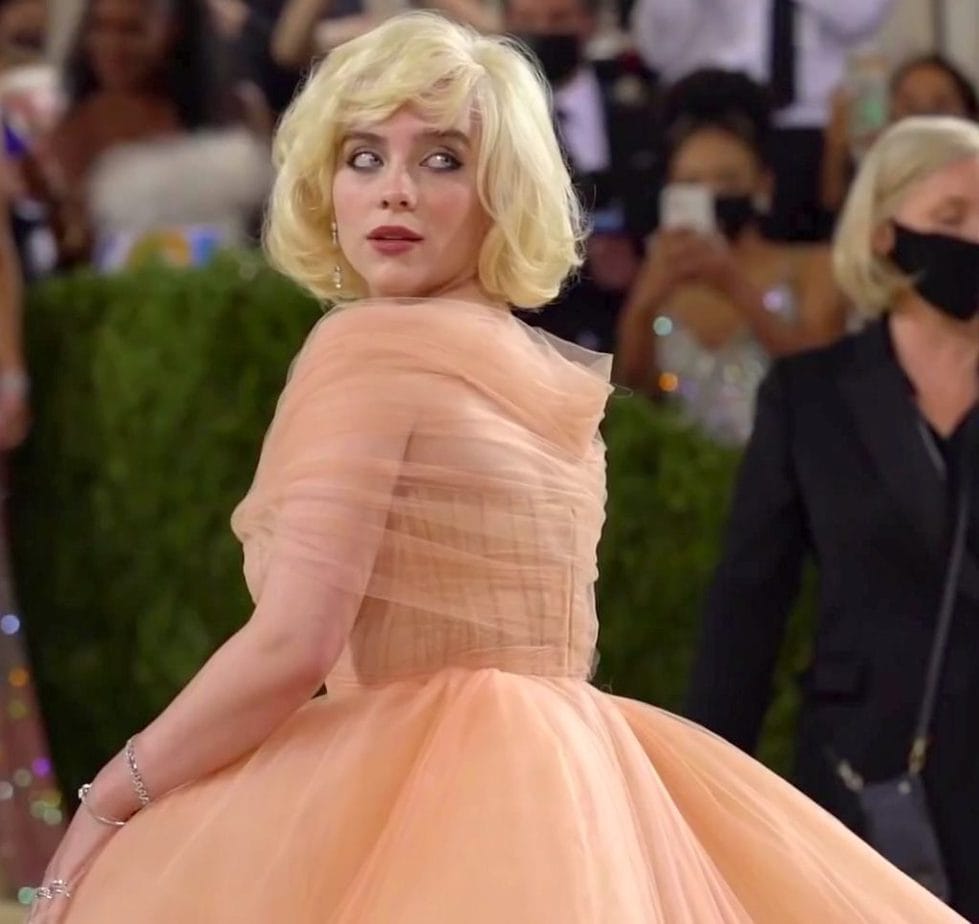 photo source: commons.wikimedia.org
Billie Eilish has seen a meteoric rise to superstardom. Winning her first VMA for PUSH Artist of the Year at 17-years-old can almost seem like a footnote in a highly decorated career despite it still being early in its stages. The star achieved a milestone when she was tapped to produce a song for the James Bond franchise. Her single, "No Time To Die," was featured as the theme song for the film of the same name.
Eilish was nominated for an additional nine awards thanks to her video for "Bad Guy."
Did You Know?
Eilish's brother, Finneas O'Connell, is also an accomplished singer, songwriter, record producer, and actor. He's written and produced many of his Billie's chart-toppers and won eight Grammy Awards.
---
4. Austin Mahone
Age: 17
Born: 04/04/1996
Genre: Pop, R&B
Song: Artist to Watch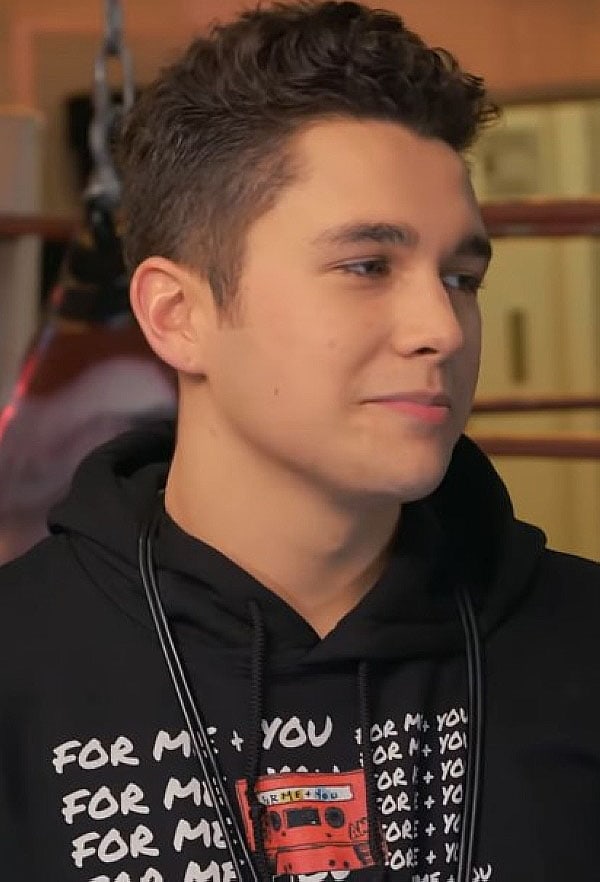 photo source: commons.wikimedia.org
Austin Mahone brought home the 2013 Artist to Watch award following a performance of his hit single "What About Love." The 17-year-old told THR after his win:
"It's the best day ever. It was an honor to even be on the carpet, but I performed, and I won the award, so I couldn't have asked for a better night."
Austin followed in the footsteps of fellow pop star Justin Bieber, first gaining traction as a humble young kid uploading covers on YouTube.
Did You Know?
Mahone continues to make music. In 2020 he announced he joined the infamous content sharing website, Onlyfans, which he would use to release exclusive music on the platform.
---
3. Avril Lavigne
Age: 17
Born: 09/27/1984
Genre: Pop, Rock, Pop Punk
Song: Complicated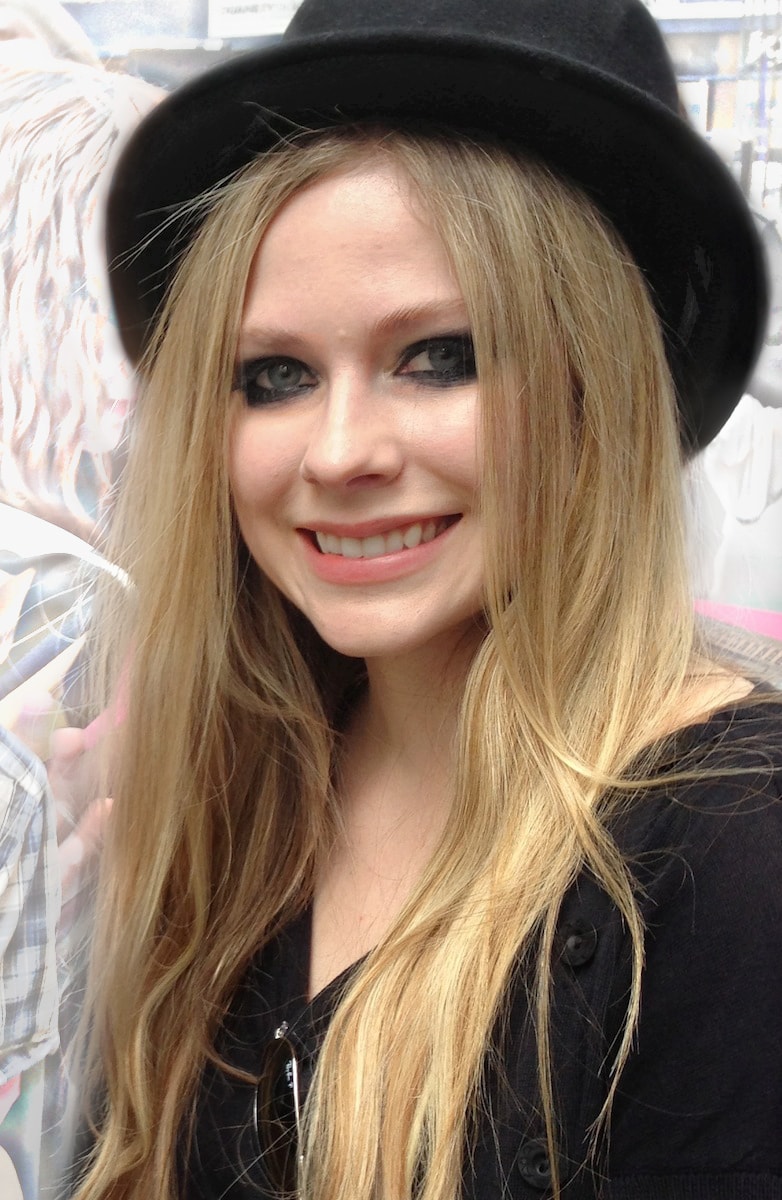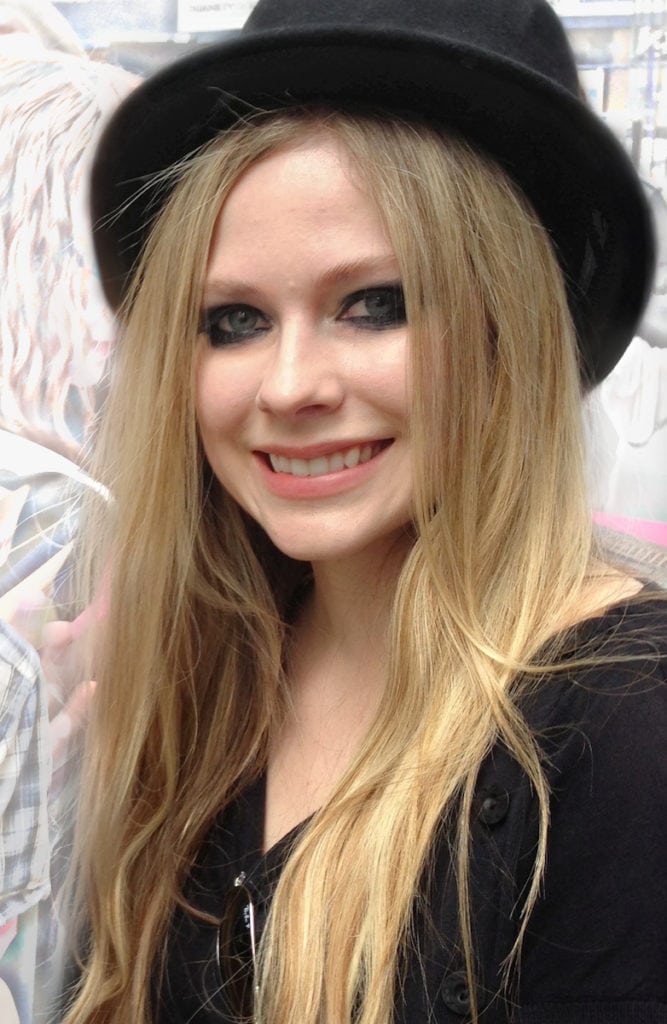 photo source: commons.wikimedia.org
Avril Lavigne was the face of punk rock for the better part of the early 2000s. Millions around the world were inspired by her rebellious and counterculture image. Her skate punk persona was unusual and groundbreaking for the time and punctuated with hits like "Sk8er Boi" and "Complicated."
The latter netted her her first VMA Win at the 2002 award ceremony as the Best New Artist in a Video.
Did You Know?
Lavigne was instrumental in championing female driven pop-punk music, which was heavily male dominated. Her debut studio album, "Let Go," was released in 2002 and became the best-selling album of the 21st century by a Canadian artist.
---
2. Justin Bieber
Age: 16
Born: 03/01/1994
Genre: Pop, R&B, Electronic
Song: Baby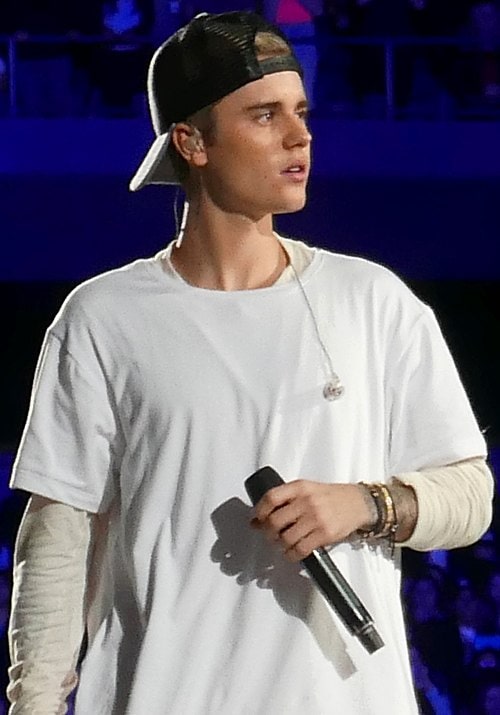 photo source: commons.wikimedia.org
Justin Bieber proved himself a generational talent since he was signed in 2008. Never losing relevancy, Bieber has produced several chart-topping singles and albums. He's also usually the first name brought up when we think of YouTube stars that can make the breakthrough into the mainstream. He was discovered by record executive Scooter Braun who remains his manager in 2022. Under the wing of veteran superstar Usher, Bieber became one of the most sought-after talents and famous musicians.
Success came early for Justin and the rest has been history. He's had intermittent breaks throughout his career, but otherwise, he continues to adapt his sound and manages to stay current and ahead of the trends. His first VMA came in 2010 at 16-years-old where he won for Best New Artist.
Did You Know?
Justin Bieber is married to American model and media personality Hailey Baldwin. She's been featured in runway walks and major ad campaigns for brands like Ralph Lauren, Guess, and Tommy Hilfiger. She's also the niece of actor Alec Baldwin.
---
1. Blue Ivy Carter
Age: 9
Born: 01/07/2012
Genre: N/A
Song: Best Cinematography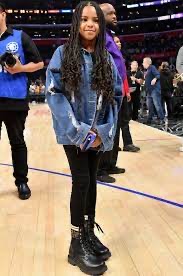 photo source: beyoncepedia.fandom.com
Blue Ivy Carter is the youngest VMA winner at just 9-years-old!
Blue Ivy Carter isn't exactly a music star, but she does happen to have the advantage of being the daughter of the legendary musician power couple, Jay-Z and Beyoncé. Beyoncé also happens to carry the honor of the winningest artist at the VMAs with a whopping 28 awards!
Blue Ivy Carter made history (something her parents are used to) for winning best cinematography for Beyoncé's "Brown Skin Girl" video. She shared the honor with Wizkid, SAINt JHN, and her mom.
Did You Know?
In 2015, Blue Ivy made a celebrity appearance as part of the choir for the Coldplay song "Up&Up."