Have you ever seen the series Monk? Then you're probably a fan of the amazing actor Tony Shalhoub, playing the role of Adrian Monk in the series.
Throughout his career, Tony has won five Emmy Awards, a Golden Globe, six Screen Actor Guild Awards, a Tony, and a Grammy! Apart from his performance in Monk, he also performed in several movies ranging from Men in Black, Quick Change, Spy Kids, The Man Who Wasn't There, and many more!
But how much do you know about Tony's family? This famous actor was born in Green Bay, Wisconsin, where some of his many siblings still live nowadays. Tony was raised in a Lebanese Maronite household and is the ninth of ten kids!
His dad, Joseph Shalhoub was originally from Mount Lebanon, a mountain range in Lebanon, a Middle East country located north of Israel and west of Syria. However, after both of his parents were killed during the Assyrian genocide, Joseph moved to the US, where he met Tony's mom, Helen.
Information about some of Tony's siblings is hard to find, but we still managed to write a list of his brothers and sisters, ranking from oldest to youngest!
9. Sherry Shalhoub (December 19, 1939 – present)
Age: 82 Years Old
Zodiac Sign: Saggitarius
Profession: Unknown
Sherry Shalhoub is Tony's oldest sister as she was born in 1939. She married in 1963 in the same city where her whole family lived, Green Bay. Her husband, Peter Paul Matzdorff, was born in the same city and is one year younger than her.
Together they had two kids, Peter Joseph Matzdorff and Michael Gary Matzdorff.
Did You Know?
Sherry's son Peter was born in May 1964, while his brother Michael was born in September of the following year.
---
8. William John Shalhoub (October 10, 1940 – present)
Age: 81 Years Old
Zodiac Sign: Libra
Profession: Unknown
William John Shalhoub is Tony's oldest brother and second oldest sibling. He was born in October 1949, and is currently 81 years old.
William married Donna Louise in 1964, a girl originally from Wisconsin, who was only 17 years old on the day of the wedding.
Despite this, their marriage was a happy one and together they had two kids, Andrew William Shalhoub and Heidi Louise Shalhoub.
The couple stayed together until Donna's death which occurred in 2018 when she was 71 years old.
Did You Know?
Andrew was born on the first of January 1966, while his sister is two years older and was born in June 1968.
---
7. Michael Shalhoub (February 12, 1942 – present)
Age: 80 Years Old
Zodiac Sign: Aquarius
Profession: Actor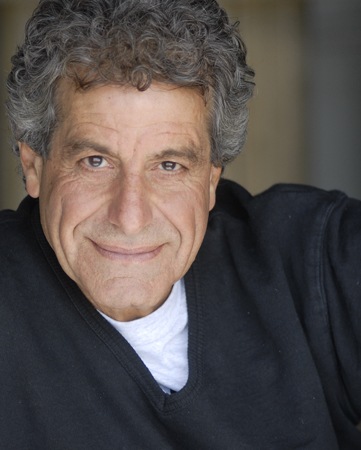 photo source: radicalartistsagency.com
You may not know this, but Tony is not the only actor in his family. In fact, his brother Micheal also had a career in the film industry. He played a part in Monk and also collaborated on the creation of Disney Infinity, a video game released in 2013. On top of this, he also had a small part in the movie Silver City.
For those of you who have never watched this tv series, Monk is a mystery comedy-drama focusing on police procedurals. It has both comic and dramatic tones and was released in 2002.
As we just mentioned, Micheal also participated in the production of Disney Infinity. This is an action-adventure sandbox, a term that refers to non-linear gameplay in which players have to face several challenges that can be completed in many different ways.
Last but not least, Silver City is a political satire and comedy-drama movie. Released in 2004, this film portrays an incompetent Republican governor who many people have associated with President Bush.
Did You Know?
Disney Infinity was released for Xbox 360, PlayStation 3, Wii, Wii U, and Nintendo 3DS.
---
6. Susan Shalhoub Larkin (June 6, 1944 – present)
Age: 78 Years Old
Zodiac Sign: Gemini
Profession: Actress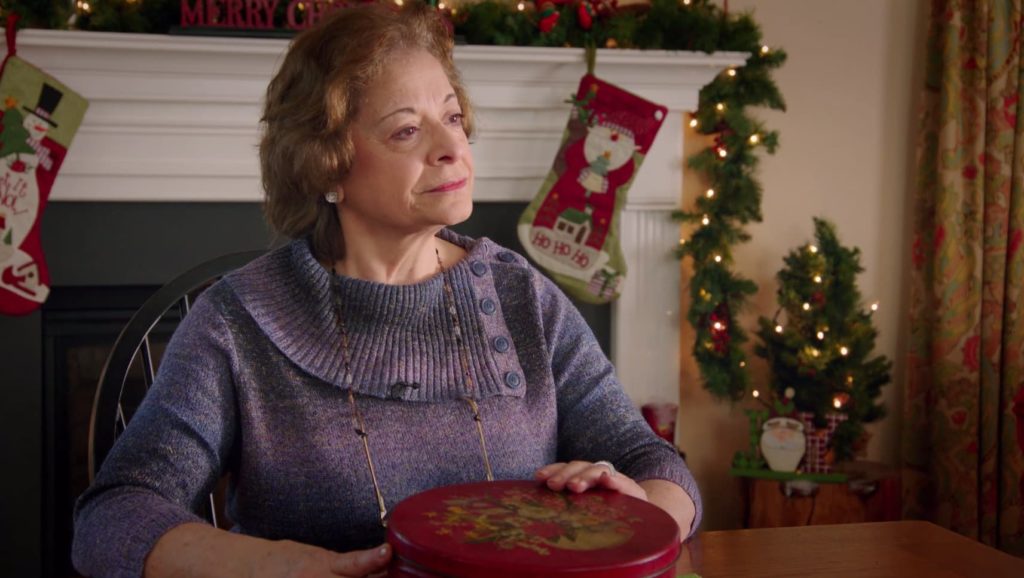 photo source: www.eldredgeatl.com
Just like her brothers Tony and Micheal, also Susan decided to opt for an acting career. If you like the Netflix series Stranger Things, then you will surely recognize her!
This series is a science fiction horror drama, set in a fictional town in Indiana in the early 80s. Stranger Things focus on a number of paranormal phenomena, taking place all around the city. As the series develops, viewers understand that these anomalies are connected to an alternative reality known as Upside Down.
Susan also took part in the movie Last Vegas. This film was released in 2013 and starred movie stars such as Morgan Freeman, Robert De Niro, Michael Douglas, and Kevin Kline. Last Vegas narrates the story of three retired friends who travel to Las Vegas to take part in their friend's bachelor party.
But you may also have seen Susan in Sleepy Hollow. Released in 1999, this gothic supernatural horror movie is directed by Tim Burton and features Johnny Deep. The film is set in the fictional city of Sleepy Hollow, where a young detective, Ichabod Crane, was sent to investigate several mysterious murders.
Did You Know?
The first season of Stranger Things was released in July 2016.
---
5. Maxine Margaret Shalhoub (21 September, 1945 – present)
Age: 76 Years Old
Zodiac Sign: Virgos
Profession: Unknown
Maxine Margaret is one of Tony's many sisters. She was born on 21st September 1945 and is currently 76 years old.
Maxine married Robert Willis Gensler in 1967, at the age of 21. However, the marriage wasn't a happy one, and the couple decided to divorce roughly ten years after their wedding day in 1978.
Together they have a kid, Tobin John Gensler.
Did You Know?
Tobin was born in November 1970.
---
4. Jane Shalhoub (April 25, 1948)
Age: 74 Years Old
Zodiac Sign: Taurus
Profession: Unknown
Unfortunately, we don't have much information about Jane.
What we know for sure is that she married Chester Clifton DuBois in 1975, in the same place where she was born, Green Bay, Wisconsin. From him, she had two children before the couple divorced in 1989.
The two kids were given the names Rachel Elizabeth DuBois and Daniel James DuBois.
Jane is currently 74 years old.
Did You Know?
Elizabeth was born in 1980, and her brother Danie came to the world in May 1982.
---
3. Deborah Shalhoub (July 17, 1950 – present)
Age: 71 Years Old
Zodiac Sign: Cancers
Profession: Unknown
Deborah is one of Tony's youngest sisters as she was born in 1950 and is currently 71 years old.
Unlike her other sisters, Deborah married quite late, in 1982, at the age of 32 years old. Her husband, Bradley Benjamin Landin, was born in Milwaukee in 1950. Together they have a daughter, Elizabeth Ann Landin.
Did You Know?
Elizabeth Ann Landin was born on April 15, 1985, and is currently 37 years old.
---
2. Dan Shalhoub (February 10, 1952 – present)
Age: 70 Years Old
Zodiac Sign: Aquarius
Profession: Owner of Milwaukee's White Glove Extremely-Sonic Blind Cleansing
Dan Shalhoub is Tony's youngest brother. Just like some of his other siblings he also made the news, but not for his acting career…
In fact, early this year, Dan grabbed the headlines after inventing a unique device. Known as the Shapoopie, Dan created this peculiar gadget soon after adopting a dog.
He was extremely happy about the new entry into his family but could not stand the idea of having to pick up his puppy's excrements every day.
That's when Dan came up with an ingenious idea and decided to invent the Shapoopie.
This tool consists of an extendable stick at the end of which is attached a little box. In order to use it properly, people simply need to extend the stick and place the little box underneath their dog right before their pet is about to defecate. In this way, the excrements can easily be picked up before they reach the ground!
Did You Know?
Dan attended the University of Wisconsin-La Crosse from 1972 to 1974. He's the owner of a company known as Milwaukee's White Glove Extremely-Sonic Blind Cleansing.
---
1. Amy Shalhoub (November 4, 1956 – present)
Age: 65 Years Old
Zodiac Sign: Scorpio
Profession: Unknown
Amy is Tony Shalhoub's youngest sibling as she was born in 1956 and is currently 65 years old.
She married in 1982, at the age of 25, to Geoffrey Thomas Gialdini.
Together they had two kids, Meghan Elizabeth Gialdini and Jade Jennifer Gialdini. Their first daughter, Meghan, was born in July 1985, while her sister was born a year after, in July 1986.
Did You Know?
Amy's husband, Geoffrey, was also born in Green Bay.
OTHER POSTS YOU MAY BE INTERESTED IN