The Sports Illustrated Swimsuit Issue is one of the most anticipated annual editions of the publication, and it's no wonder why: The models featured in each year's edition are some of the most beautiful and talented women in fashion, sports, and entertainment. It features the best-looking women in America.
Sports Illustrated has a long history of hiring high-profile models to appear on their magazine covers and advertisements. These women are a force to be reckoned with on the runway, whether they are strutting down a catwalk in a wide-leg minidress or performing a pole dance.
Let us look at how well the first SI models aged with grace as this article gives you the list of the oldest Sports Illustrated models through the years.
12. Ashley Richardson (June 27, 1965 – present)
Age: 57 years, 5 months
Nationality: American
Height: 6'1
Issued: 1989-1993, 1995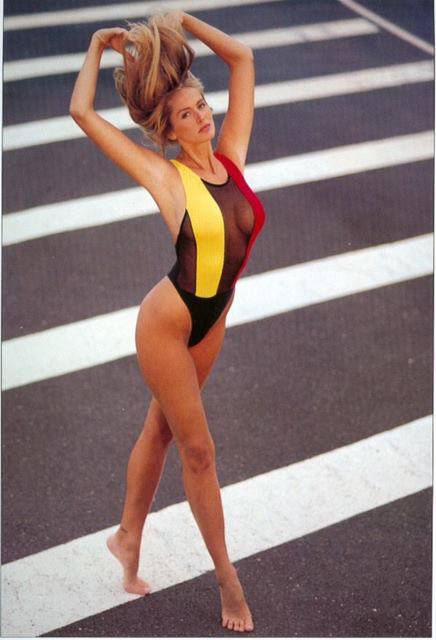 photo source: Popculture.com
Ashley was falsely identified as the wife of former NFL quarterback Joe Montana, who played for the San Francisco 49ers after she appeared on the cover of Sports Illustrated's swimsuit issue in 1991. In reality, she was married to nightclub owner Paul Montana of New York. In 1993, when her marriage was declared null and void, Richardson resumed using her mother's surname.
She appeared six times on the cover of Sports Illustrated magazine. In an attempt to promote American troops, she visited US military locations during the height of her career. In 1991, she visited the USS Haddock at the San Diego Naval Submarine Base.
Did You Know?
Ashley frequently appeared in print and television advertisements for L'eggs Sheer Energy pantyhose.
---
11. Paulina Porizkova (April 9, 1965 – present)
Age: 57 years, 8 months
Nationality: American, Czech, Swedish
Height: 5'9
Issued: 1985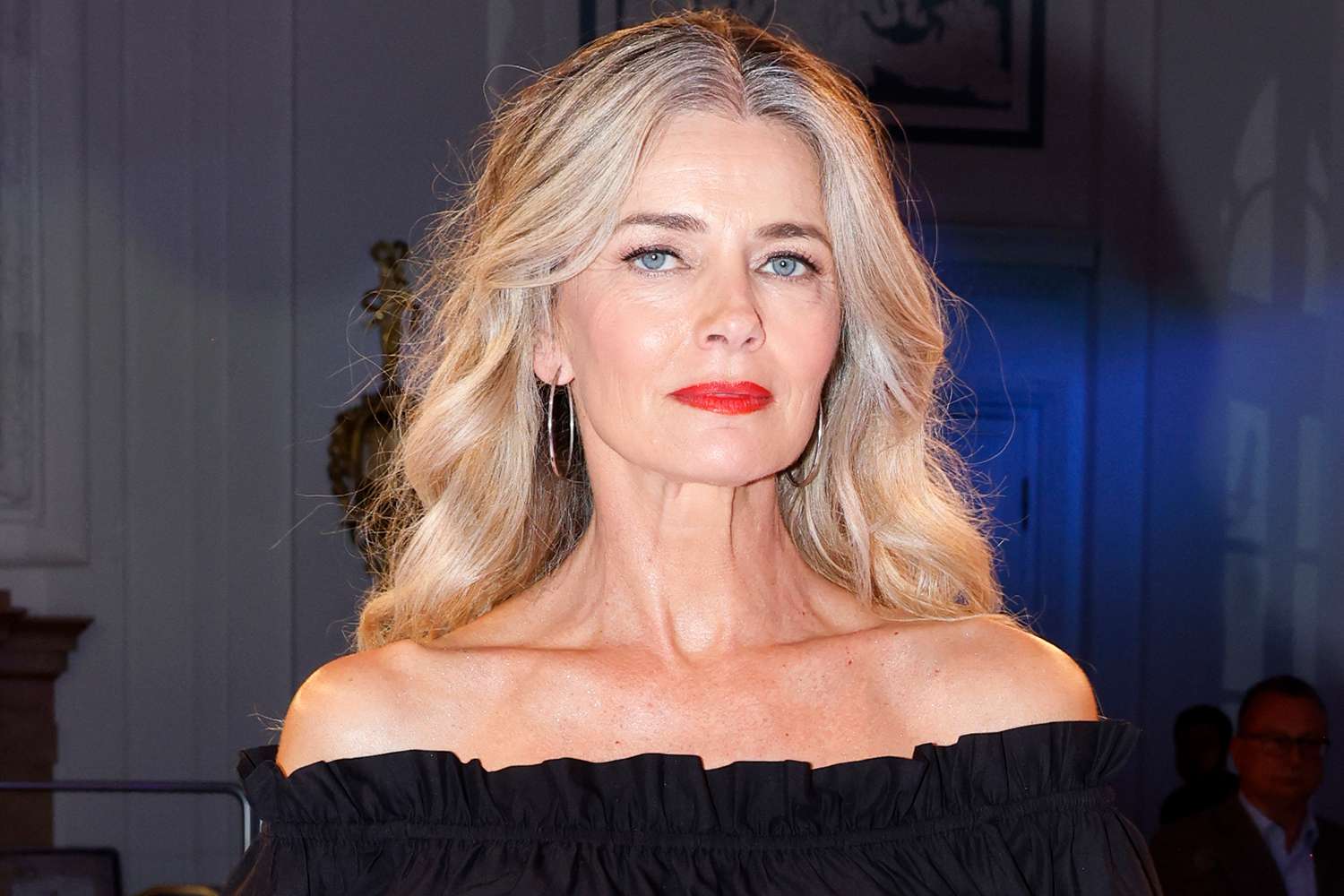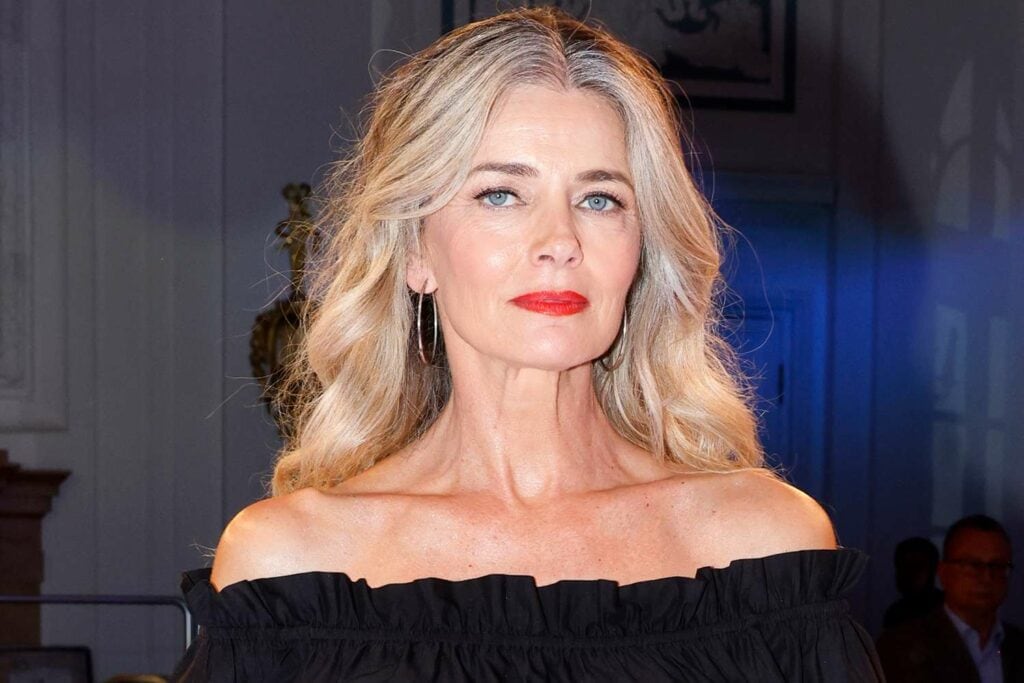 photo source: People.com
Paulina Porikova was raised in an extremely harsh environment despite being born in Czechoslovakia. After the Soviet onslaught, her parents left the country and relocated to Sweden. Only after Paulina reached 10 was she reunited with her parents. In the early 1980s, she started her modeling career at the age of 15 after receiving an offer from a Parisian modeling agency.
As soon as she started to appear in publications like Sports Illustrated and New York Magazine, her career took off.
Along with walking the runways for several well-known labels, she has appeared in advertising for brands like Chanel, Hermes, Versace, and Christian Dior. She also began routinely appearing in television shows and films during the 1980s.
Did You Know?
In 2008 and 2009, Paulina served as a judge on America's Next Top Model, however, she was sacked the day before she turned 44 in 2009.
---
10. Elle Macpherson (March 29, 1964 – present)
Age: 58 years, 8 months
Nationality: Australian
Height: 5'11
Issued: 1986-1988, 1994, 2006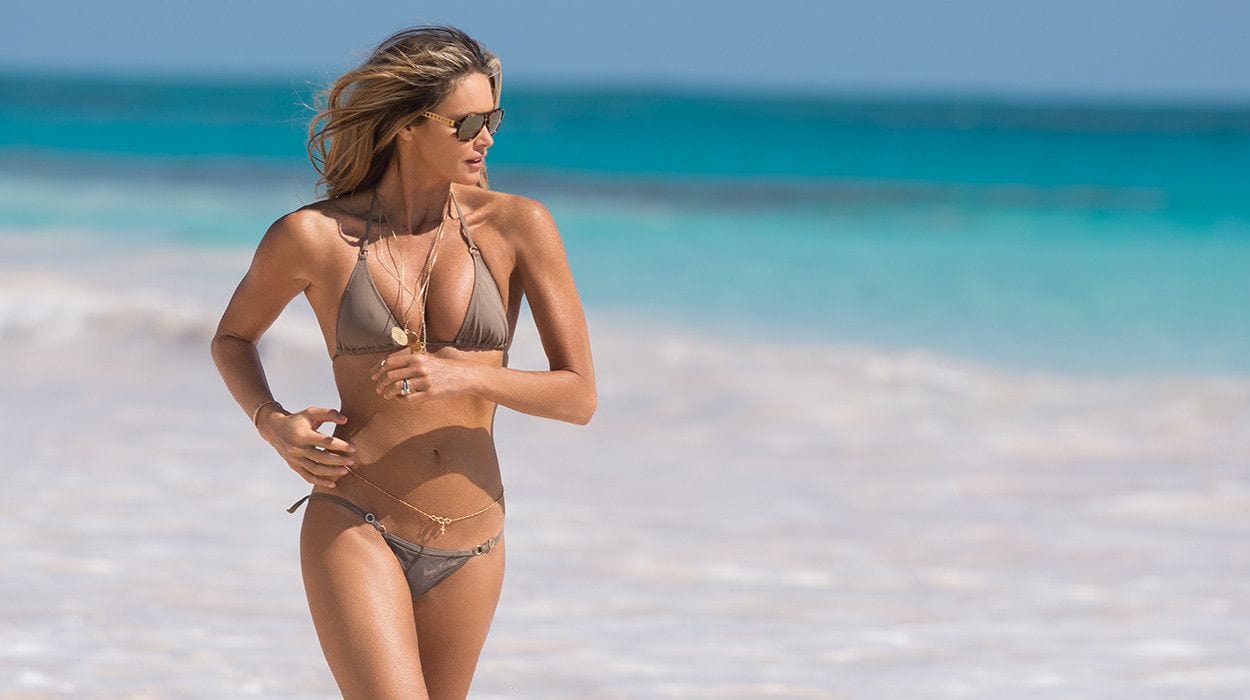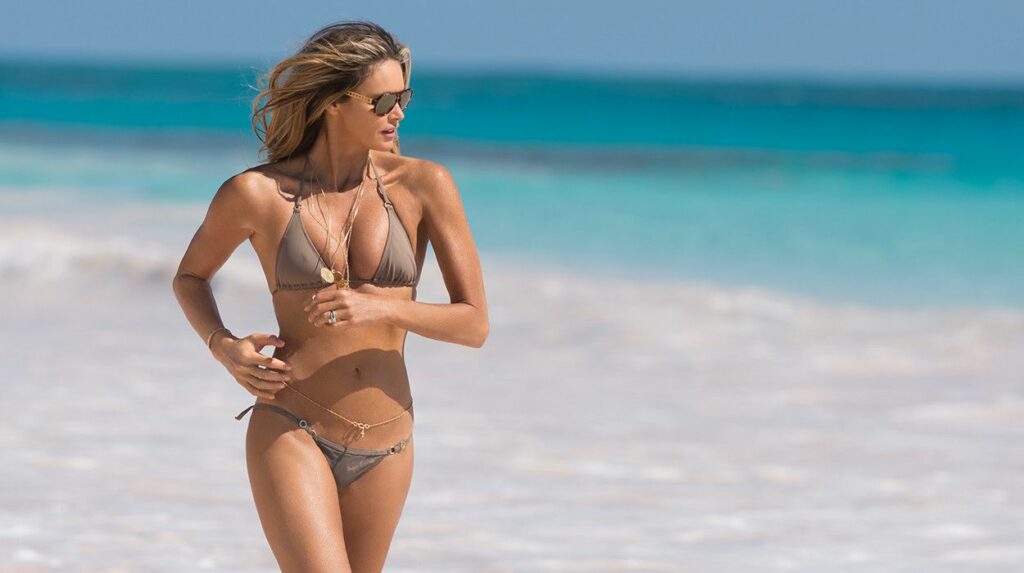 photo source: Elle
When her mother remarried shortly after Elle became 14 years old, she changed her name from Eleanor Nancy Gow to Elle Macpherson. The young Australian, according to Elle's own admission, was a tomboy who preferred climbing branches to playing with dolls.
Three years running, Elle served as the face of Sports Illustrated's famous swimsuit edition. Her magazine's publisher was so enamored with her majestic attractiveness that she appeared on its pages every month for six years. The uber model, who is 20 years older than the magazine's creative director Gilles Bensimon, was so smitten with him that she married him at the age of 21. In 1989, the pair split up.
Did You Know?
Macpherson attended Sydney University to pursue a legal education. She traveled to the US before starting her university studies and worked as a model for a year to help pay for her legal books.
---
9. Kathy Jacobs (January 9, 1964 – present)
Age: 58 years and 11 months
Nationality: American
Height: 5'3
Issued: 2020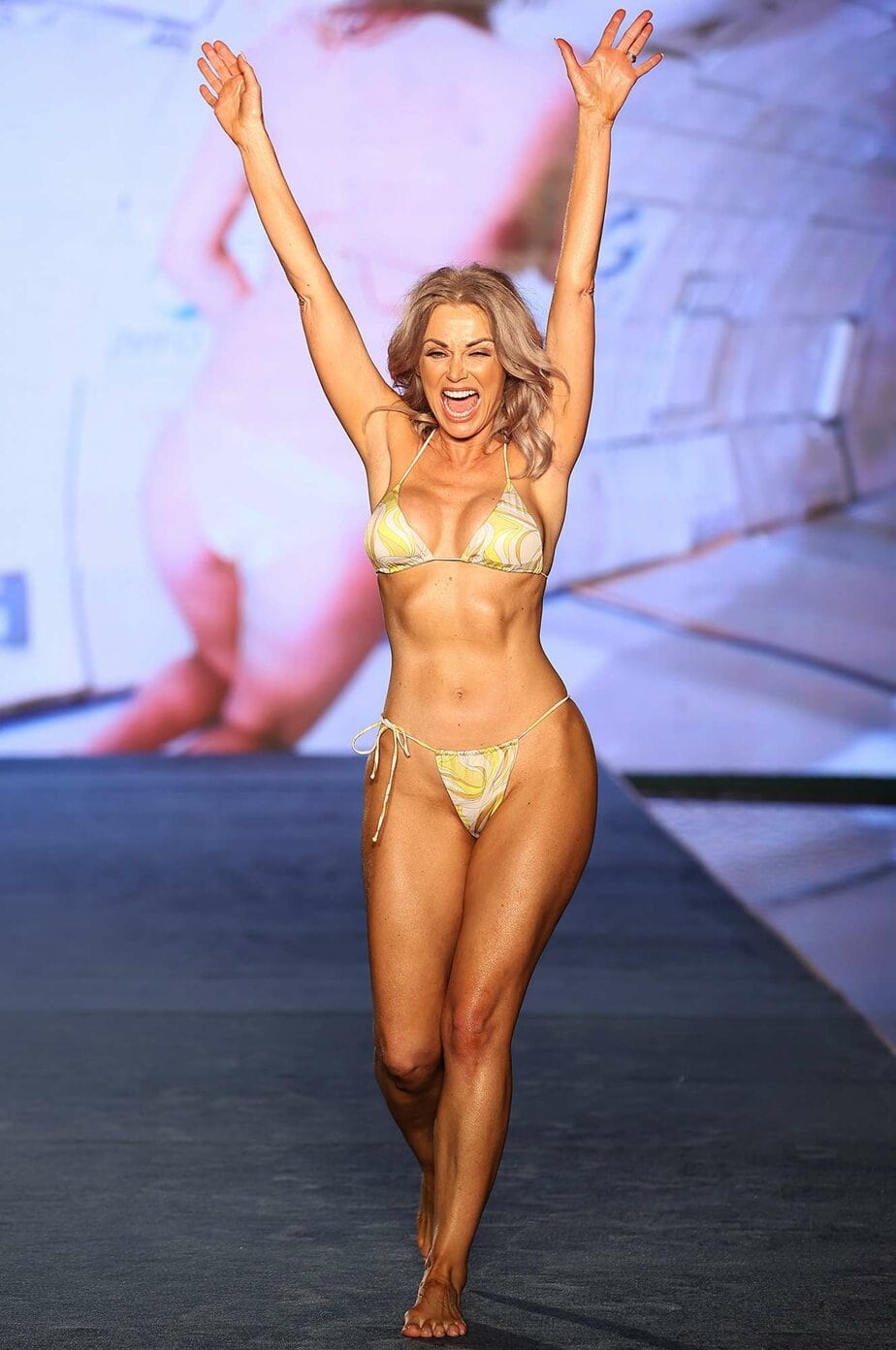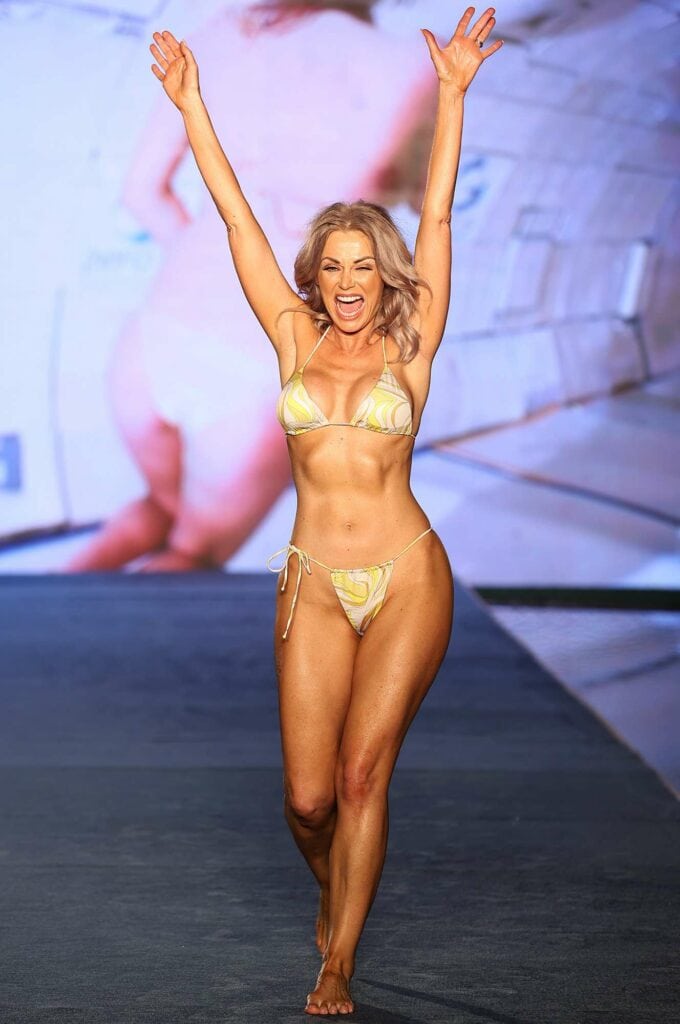 photo source: People.com
Born on January 9, 1964, Kathy Jacobs is an American model, actor, and proponent of body acceptance. She was chosen as one of the top six candidates for Sports Illustrated's search for their new swimsuit model in February 2020. She was born and raised in Calabasas, California, and is 58 years old. Along with her husband and daughter, Abigail, she has two adopted pugs that are frequently seen on her social media sites.
Jacobs worked as a little model for the Ford Models agency in the early 1990s, and she was featured on the covers of Women's World. She is a tall woman at 5 feet 3 inches. Her daughter Abigail also models with her.
Did You Know?
At a nearby dry bar, Kathy used to work for minimum pay. She had developed a skincare line specifically for women over 40, but she was unable to secure the funding necessary to launch her intended business. She needed to change jobs, so she started modeling.
---
8. Kathy Ireland (March 20, 1963 – present)
Age: 59 years, 8 months
Nationality: American
Height: 5'10
Issued: 1989, 1992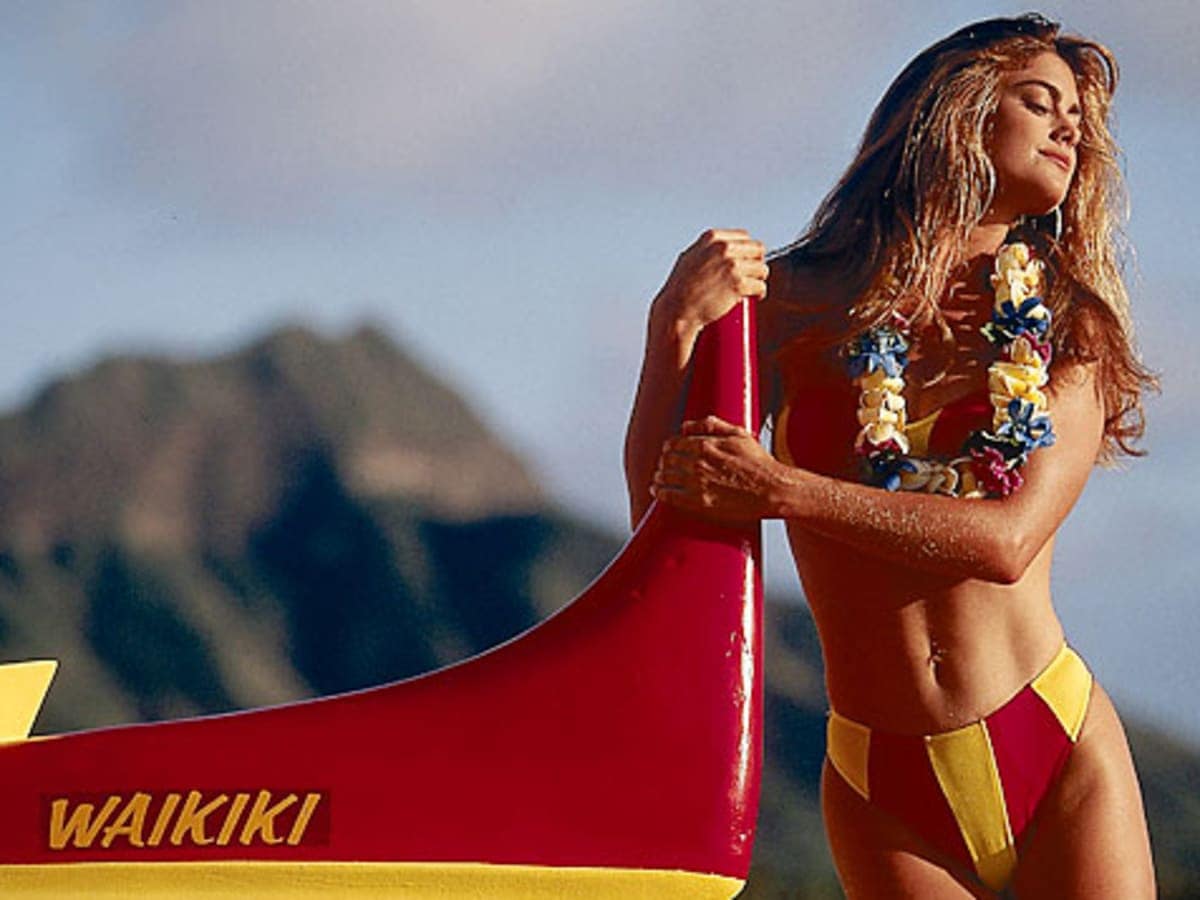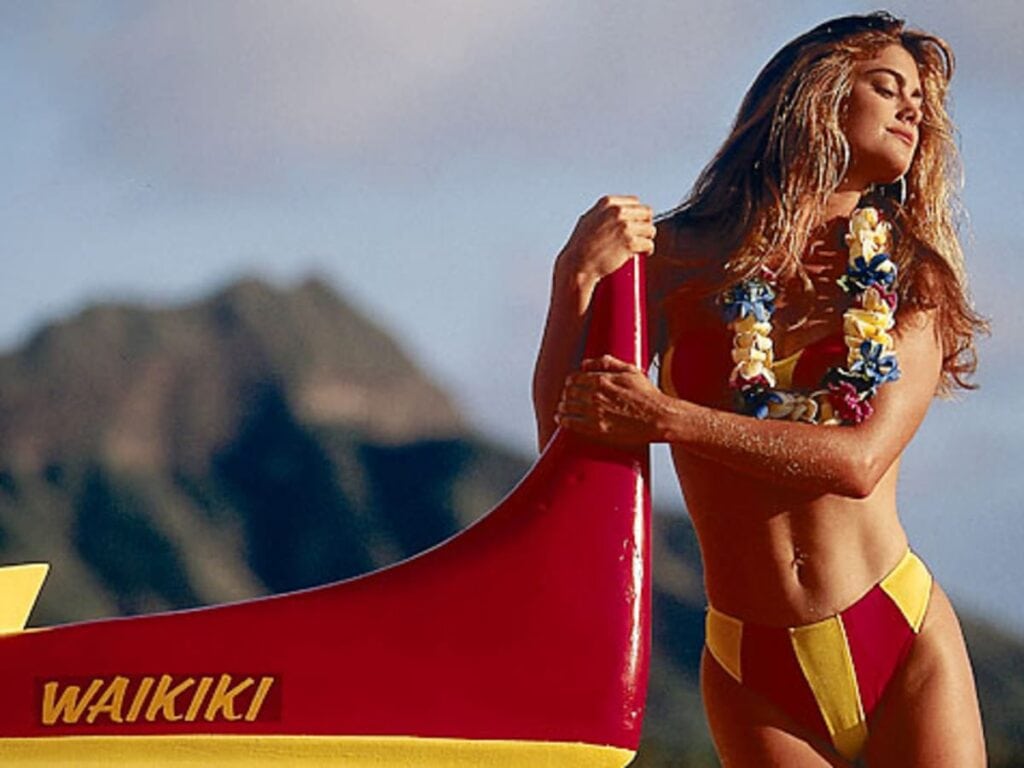 photo source: swimsuit.si.com
American actress, model, designer, and businesswoman Kathy Ireland rose to fame in the 1980s and 1990s after modeling for 13 consecutive Sports Illustrated swimsuit editions. Kathy Ireland Worldwide, a $2 billion business under her control, is led by her as both head designer and CEO.
A model agency representative from Elite Model Management first saw her when she was 17 years old, and by the time she graduated from high school in 1981, she was a full-time professional model. But in 1984, she made a big splash when she was given the opportunity to pose for Sports Illustrated. She rose to fame and was compared to celebrities like Christie Brinkley and Cindy Crawford after this.
Did You Know?
Since she was a little girl, Kathleen has always been extremely hardworking. She used to sell hand-painted pebbles and even served as a paperboy.
---
7. Carol Alt (December 1, 1960 – present)
Age: 62 years
Nationality: American
Height: 5'9
Issued: 1982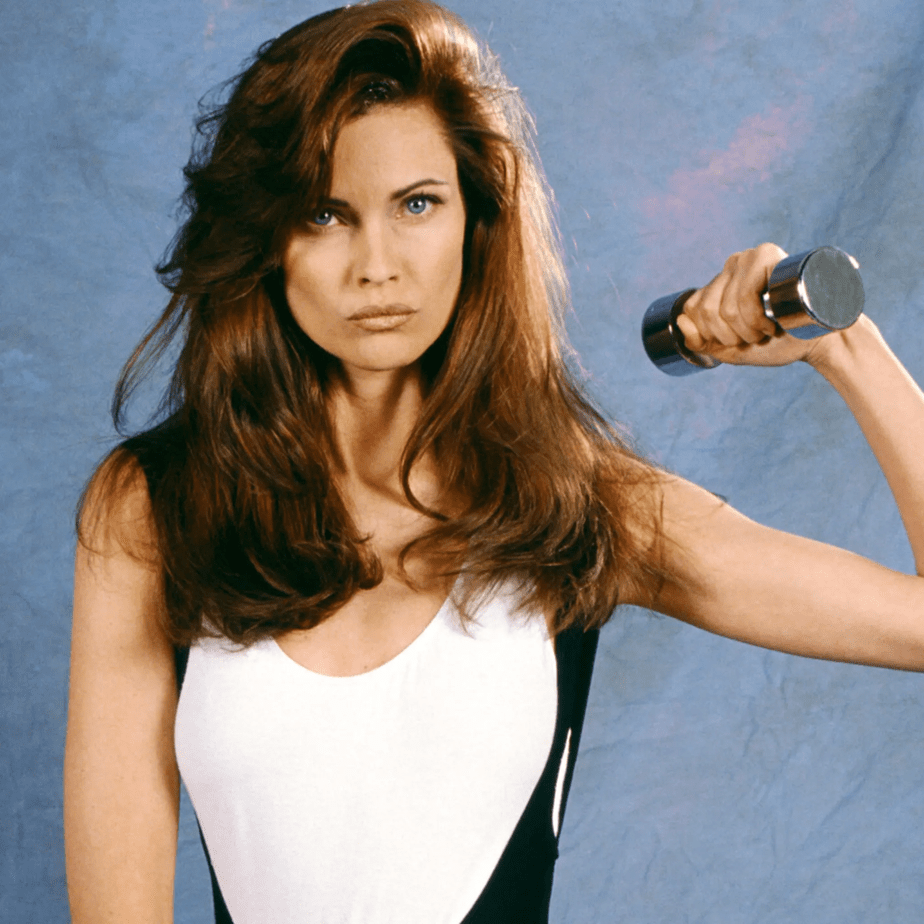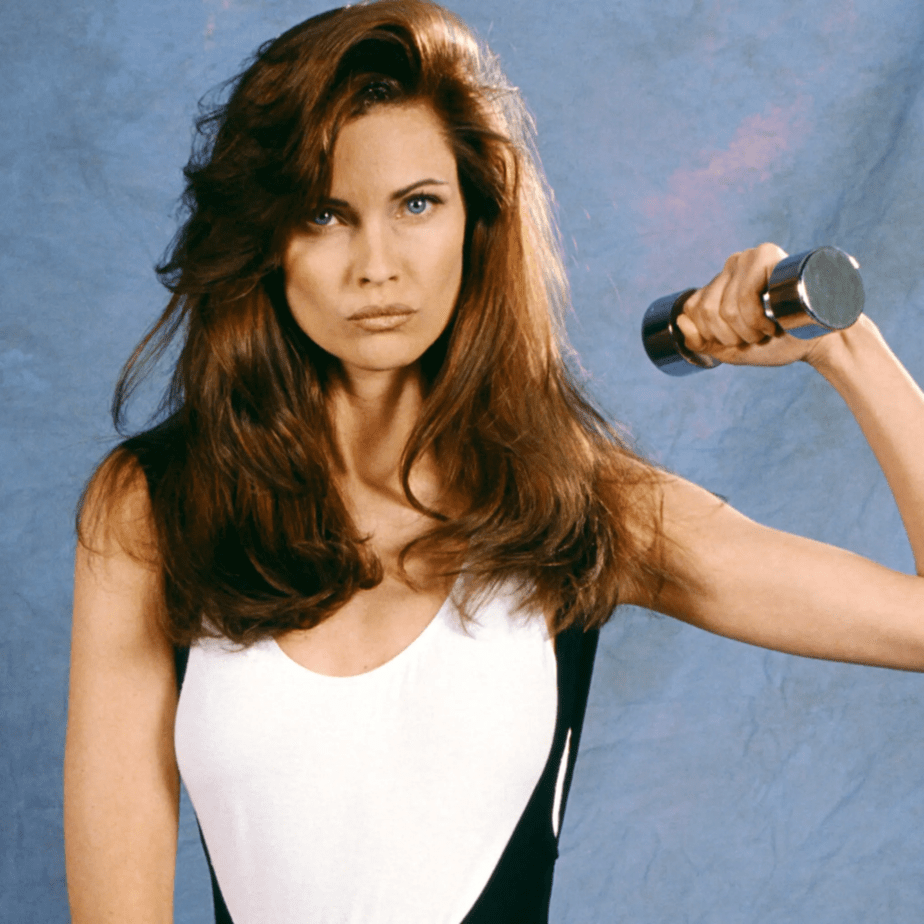 photo source: TMZ
Carol was reared on Long Island and was born in Queens. She started modeling at the age of 16 and has been on more than 600 magazine covers. Alt's 1982 Sports Illustrated bikini cover is arguably her most well-known achievement. She has made several film and television appearances in Italian productions since the late 1980s.
In 1979, Alt had her first significant break in the modeling industry when Harper's Bazaar published a photo of her on its cover. She accepted a variety of modeling and speaking engagements, including a position as a consultant for the Le Mirador skincare brand and an appearance on late-night TV advertisements.
Did You Know?
A raw food diet is strongly supported by Carol, who has written several books on the topic.
---
6. Maria João (February 12, 1955 – present)
Age: 67 years, 10 months
Nationality: Brazilian
Height: 5'9
Issued: 1978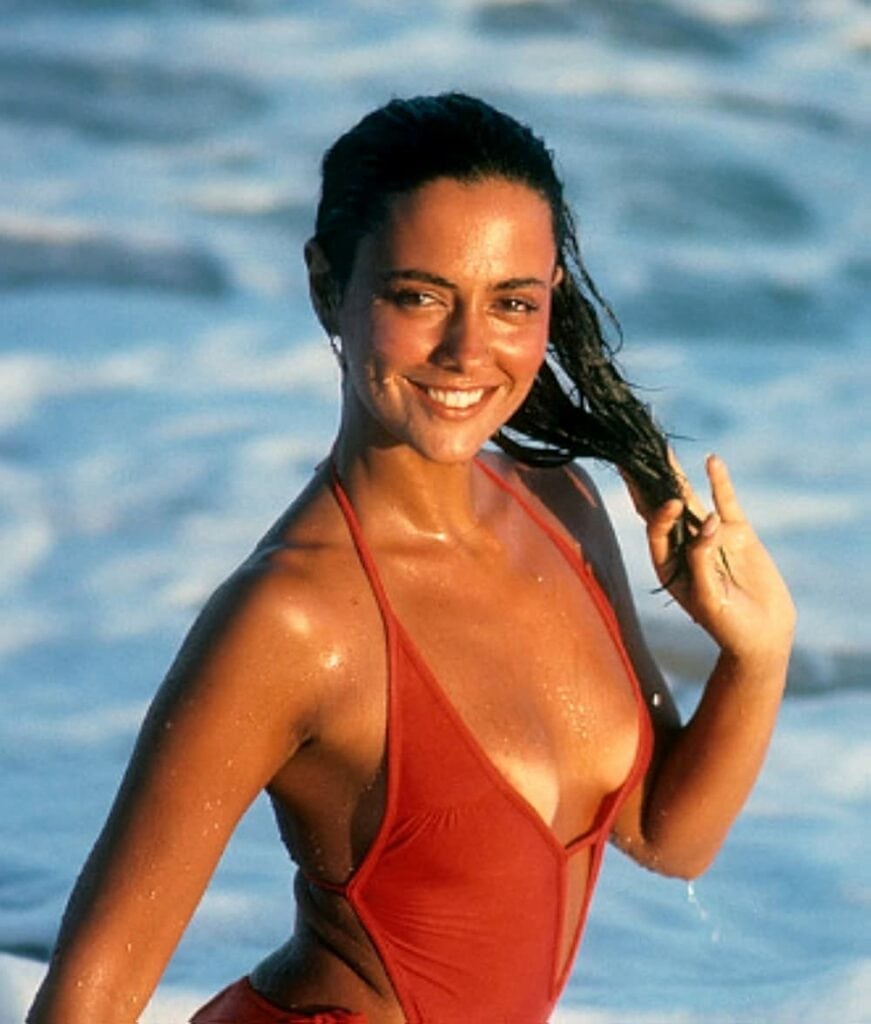 photo source: IMDb
João studied communication at the Pontifical Catholic University of Rio de Janeiro before beginning her modeling career. Banco Icatu's American partner and João's husband is Alden Brewster. She is the mother of the American actress Jordana Brewster, with whom she appeared in a commercial in the country in 2015. She resides in New York City along with her family.
She collaborated with well-known Brazilian photographers such as José Antonio and Luis Tripoli, among others, and shot images for well-known Brazilian publications such as Claudia and Nova.
Did You Know?
She got her start in the business thanks to her friend and fellow photographer Pedro Liborio, who submitted her images to DPZ. Starting with a Johnson & Johnson advertisement, they introduced her to the advertising and fashion industries.
---
5. Christie Brinkley (February 2, 1954 – present)
Age: 68 years, 10 months
Nationality: American
Height: 5'8
Issued: 1970's to 1980's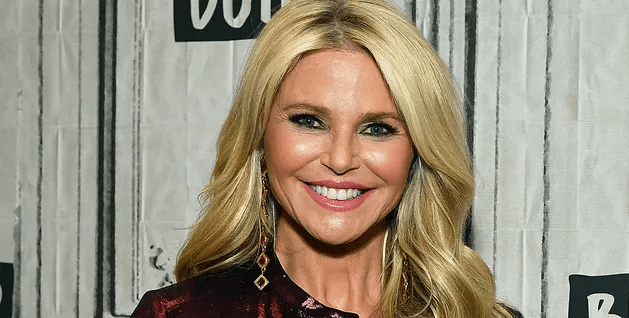 photo source: Fox News
Model, actress, and entrepreneur Christie Brinkley hail from the United States. She gained notoriety by serving as the face of the American cosmetics brand "CoverGirl" for 25 years. She is the very first model to appear on three back-to-back covers of the "Sports Illustrated Swimsuit" Issue, as well as the longest-serving spokesperson for any cosmetic company. She appeared as the cover girl for "Sports Illustrated" from the late 1970s through the early 1980s.
She has modeled for practically all major brands and featured on more than 500 magazine covers. Brinkley is a passionate advocate for human and animal rights and has been dubbed one of the most beautiful ladies of all time by various well-known publications.
Did You Know?
Brinkley has numerous marriages, the longest lasting from 1985 to 1994 to pop singer-songwriter Billy Joel. She had previously played a prominent role in the 1983 music video for his hit "Uptown Girl."
---
4. Dayle Haddon (May 26, 1948 – present)
Age: 74 years, 6 months
Nationality: Canadian
Height: 5'6
Issued: 1973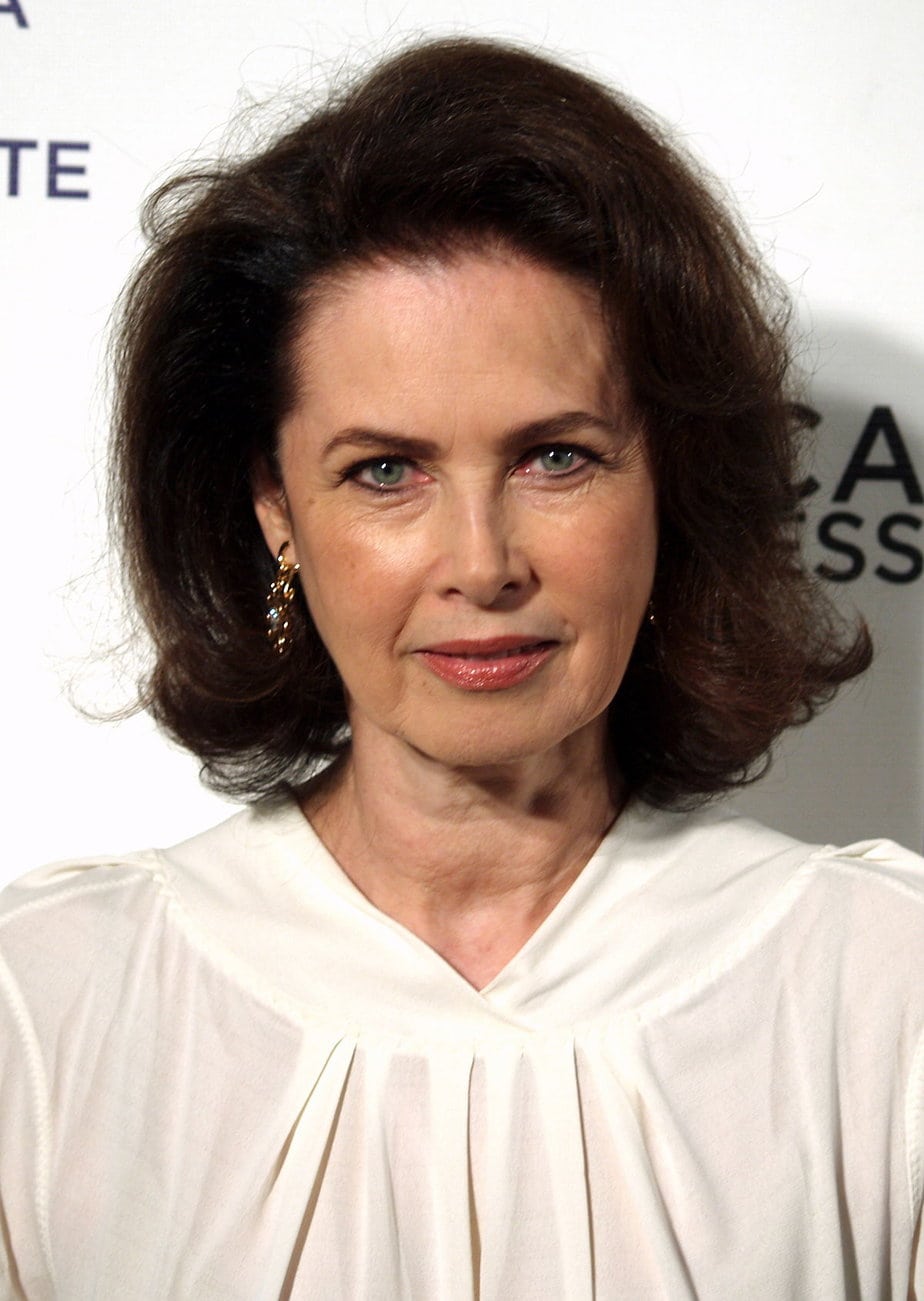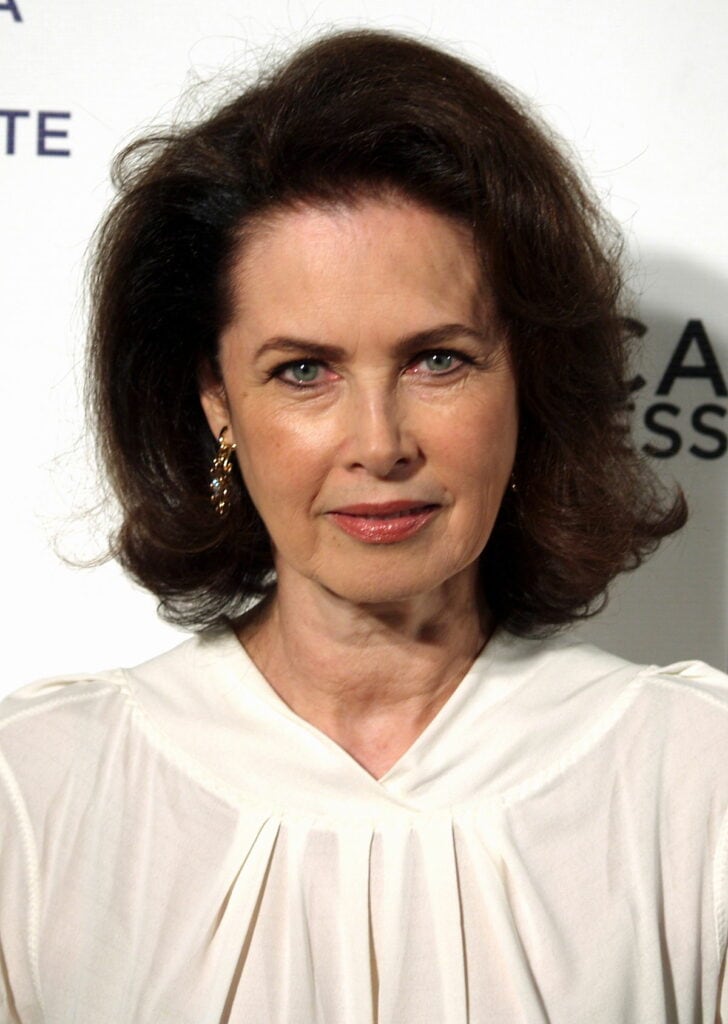 photo source: Wikipedia
Haddon is bilingual in English and French and was raised in Montreal, Quebec, Canada. She took dance lessons as a kid to build up her body, and her performance was good enough that at age 13, she was accepted into Les Grands Ballets Canadiens, and at age 18, she was named Miss Montreal. Haddon is a Jew.
She was featured naked in the April 1973 edition of Playboy and was featured on the cover of the Sports Illustrated Swimsuit Issue in 1973. She was twice selected to Harper's Bazaar's "Ten Most Beautiful Women" list.
Did You Know?
Early in her 20s, she relocated to Hollywood to be with a partner and made the decision to audition for films. In 1973, she received swift casting for a part in the Disney film The World's Greatest Athlete.
---
3. Maye Musk (April 19, 1948 – present)
Age: 74 years, 7 months
Nationality: American, Canadian, South African
Height: 5'8
Issued: 2022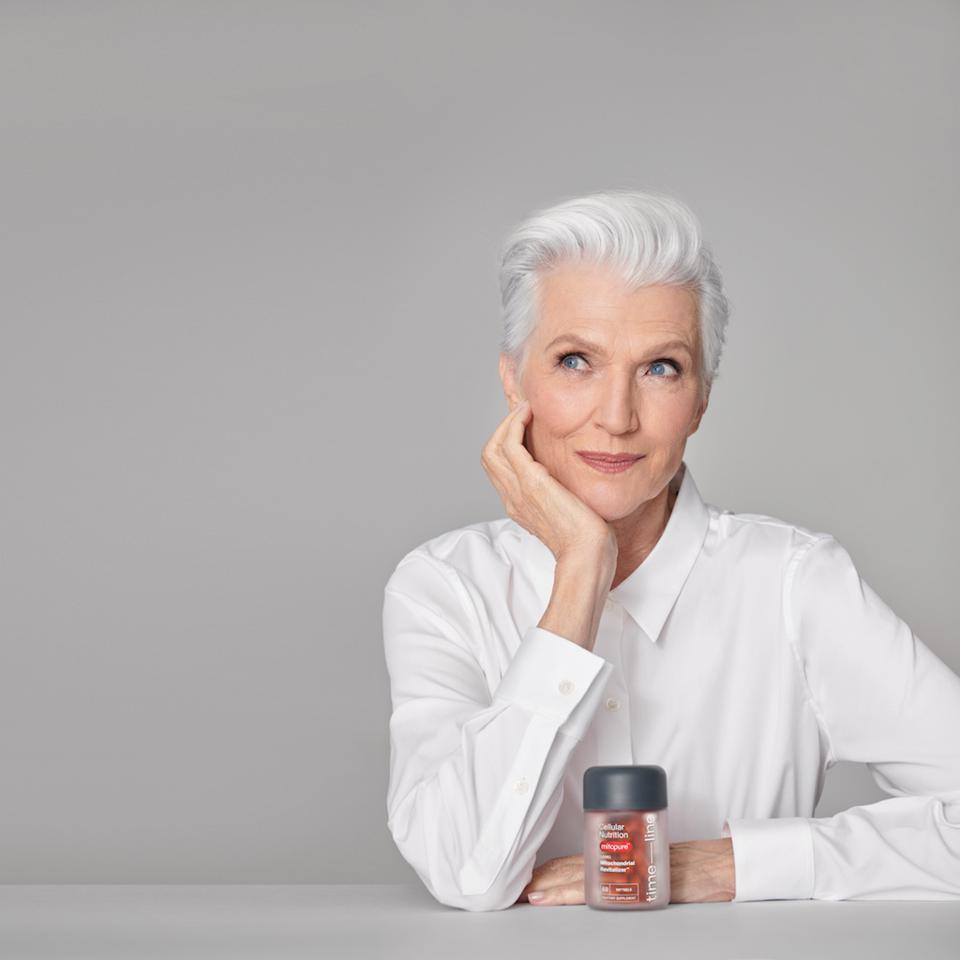 photo source: Forbes
Maye Haldeman, a twin and one of five children, was born in Regina, Saskatchewan, Canada. Haldeman made it all the way to the finals of the Miss South Africa beauty pageant in 1969. She wed South African engineer Errol Musk, whom she had met in high school, in 1970. Elon, Kimbal, and Tosca were their three children.
In Canada and the United States, her modeling career continued. She has been featured on Special K cereal box packaging, Revlon commercials, and Beyoncé music videos. In 2011 she also went naked on the cover of New York magazine with a fake pregnant tummy. She first appeared naked on the cover of Time magazine for a health subject.
She appeared on the cover of Sports Illustrated's annual edition in 2022 at the age of 74, making her the magazine's oldest model to appear on the cover.
Did You Know?
Maye began modeling when she was 15 years old. Despite being warned her modeling days would be over by the time she was 18, she continued to work as a print and runway model for many years.
---
2. Cheryl Tiegs (September 25, 1947 – present)
Age: 75 years, 2 months
Nationality: American
Height: 5'11
Issued: 1970, 1975, 1983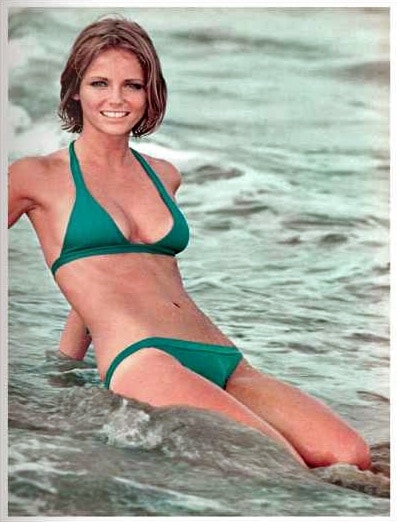 photo source: IMDb
In the 1970s, American supermodel, actress, and fashion designer Cheryl Rae Tiegs rose to fame. She became incredibly well-known thanks to her several covers for the "Sports Illustrated Swimsuit Issue" and the "Pink Bikini" advertisement from 1978, which became instantly recognizable. Minnesotan-born
Tiegs started working in the fashion business when she was still a student in high school. When she was 17, she earned the chance to appear on the cover of "Glamour" magazine, which was her big break. The Farrah Fawcett Foundation, City of Hope, and Planned Parenthood are just a few of the charities that Tiegs has sponsored throughout the years.
Did You Know?
She was chosen to model a swimming suit during her senior year for Cole of California. She was able to launch her modeling career thanks to the advertising that appeared in "Seventeen."
---
1. Babette March (1941 – present)
Age: 81 years
Nationality: German, American
Height: 5'10
Issued: 1964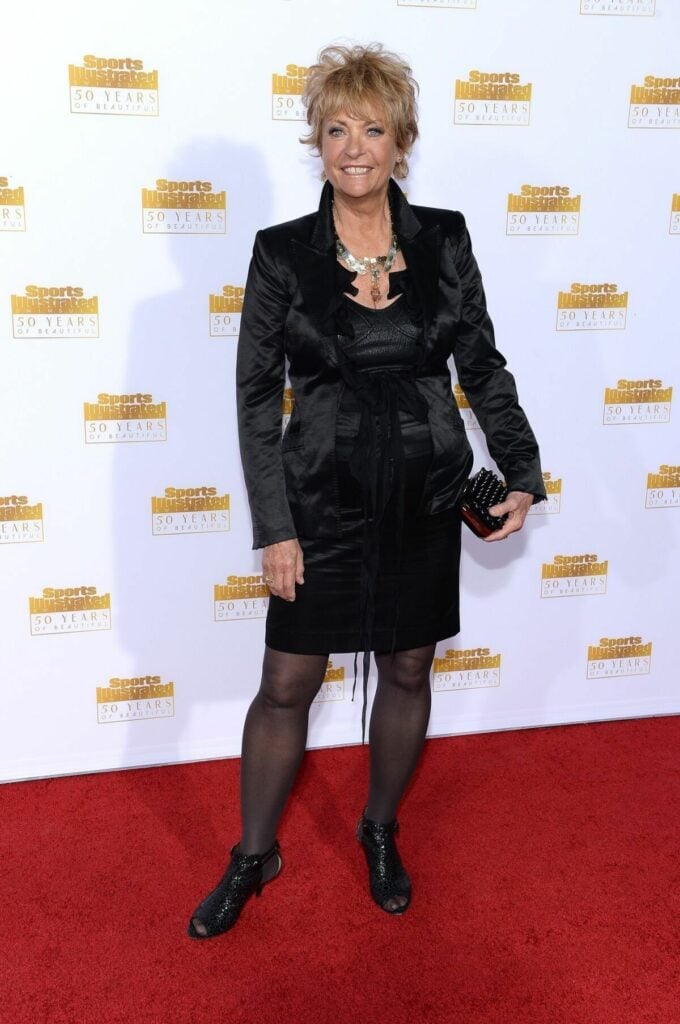 photo source: Los Angeles Times
Babette March is the oldest SI Model ever when she appeared in the magazine's debut edition in 1964, which had a five-page layout and featured her on the cover.
She is also known by the name Babette Beatty, Babette March. She grew up in Germany, Brazil, and Canada after being born in Berlin, per Sports Illustrated. Beginning with a photo session for Weekend Magazine, she started modeling in early 1962. She began working for prominent fashion publications after then in 1963.
Her modeling career came to an end in 1976, and she later relocated to a 54-acre property outside of Montreal where she bred various animals. She moved to Halfway, Oregon after getting married to architect Dale Beatty, where she and her spouse started a patisserie, café, and art gallery.
Did You Know?
According to Oregon Public Broadcasting, she has developed into a well-known cook since she retired.
OTHER POSTS YOU MAY BE INTERESTED IN