Becoming a successful fashion designer takes years and years of practice, tons of discipline as well as plenty of enthusiasm. People such as Christian Dior, Dolce & Gabbana, and Gianni Versace have dominated this industry for years, setting the example for the new fashion designers to come.
Even if nowadays, these artists are still fundamental for the fashion business, there are now new designers slowly emerging and taking control of this industry. While most of them have years of experience behind them, others managed to climb the ladder of success extremely fast, showcasing their first collection the same year they graduated.
In this article, we decided to discuss the youngest fashion designers currently active. These people have collaborated with celebrities and displayed their work at important fashion week events all over the world!
8. Bethany Williams (December 14, 1989 – present)
Age: 32
Nationality: UK
First Collection Held In: 2017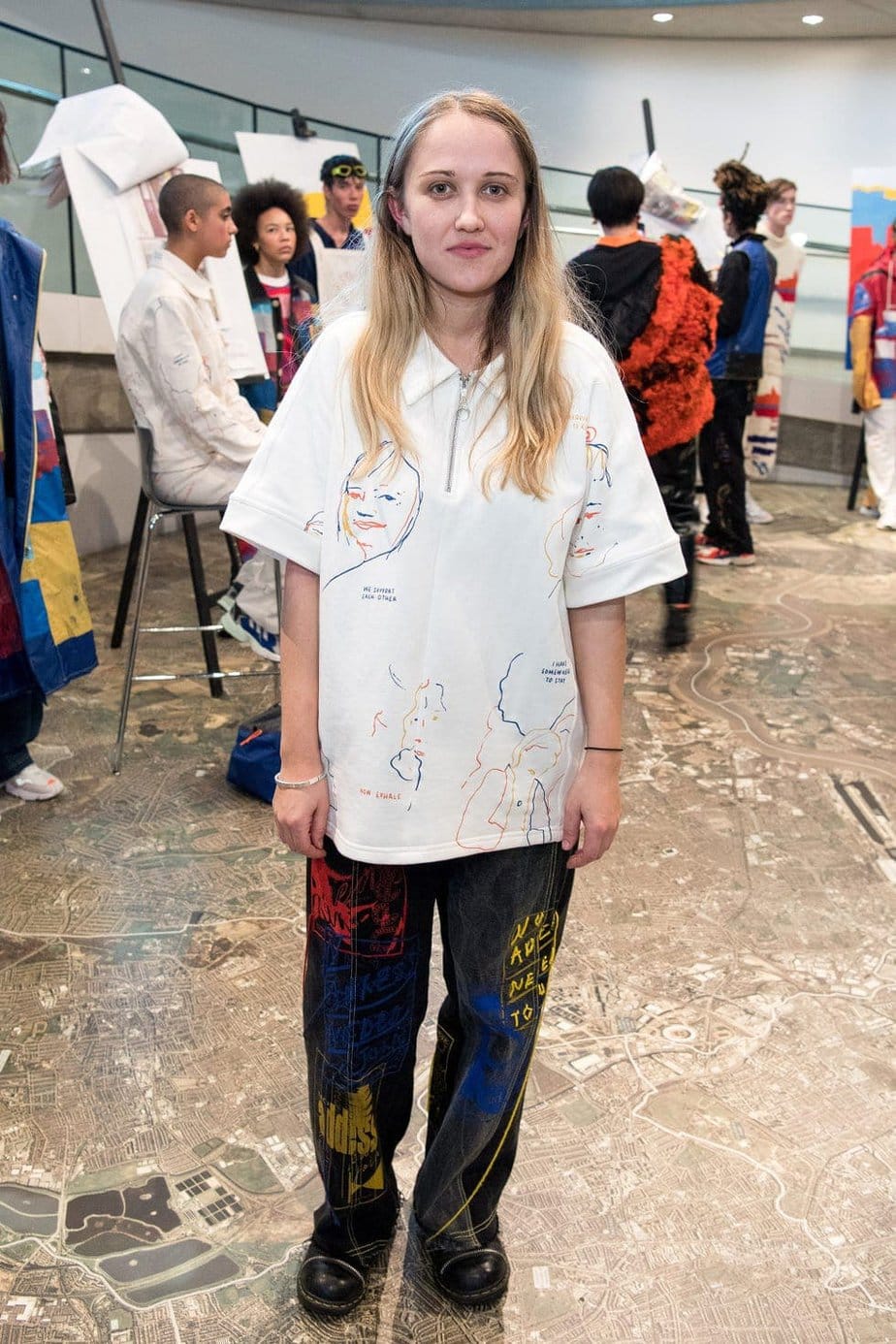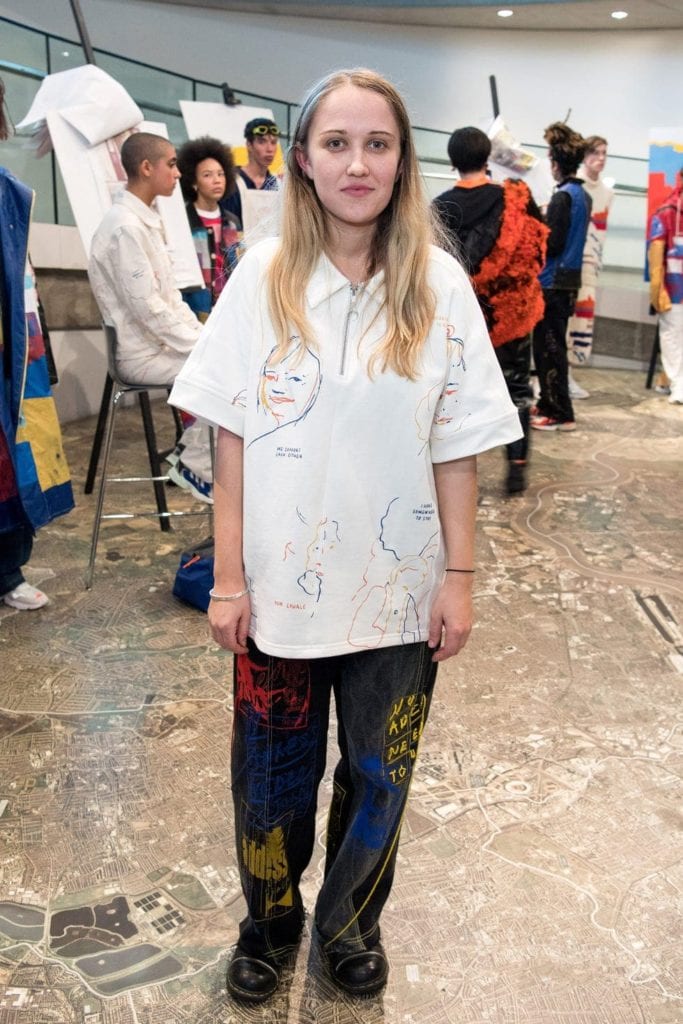 photo source: www.harpersbazaar.com
Bethany Williams was born in December 1989 and is currently 32 years old.
Just like many other fashion designers, Bethany wants to have a net positive impact on the planet. This is why she decided to partner with organizations such as 'UK Making for Change' whose aim is to employ and train imprisoned women. This young designer is also collaborating with San Patrignano Foundation, an Italian organization that works with people dealing with drug addictions.
Throughout her career, Bethany won several awards. For instance, in 2019, she was awarded the Queen Elizabeth II award for young designers. More recently, in 2021, Bethany was also declared the winner of the British Vogue's Designer Fashion Fund, receiving a prize of £200,000. She stated that the grant will be used for training programs and to employ as many people as possible.
Did You Know?
Bethany Williams launched her label in 2017 after graduating with a BA in Critical Fine Art Practice at Brighton University.
---
7. Richar Quinn (September 4, 1990 – present)
Age: 31
Nationality: UK
First Collection Held In: 2016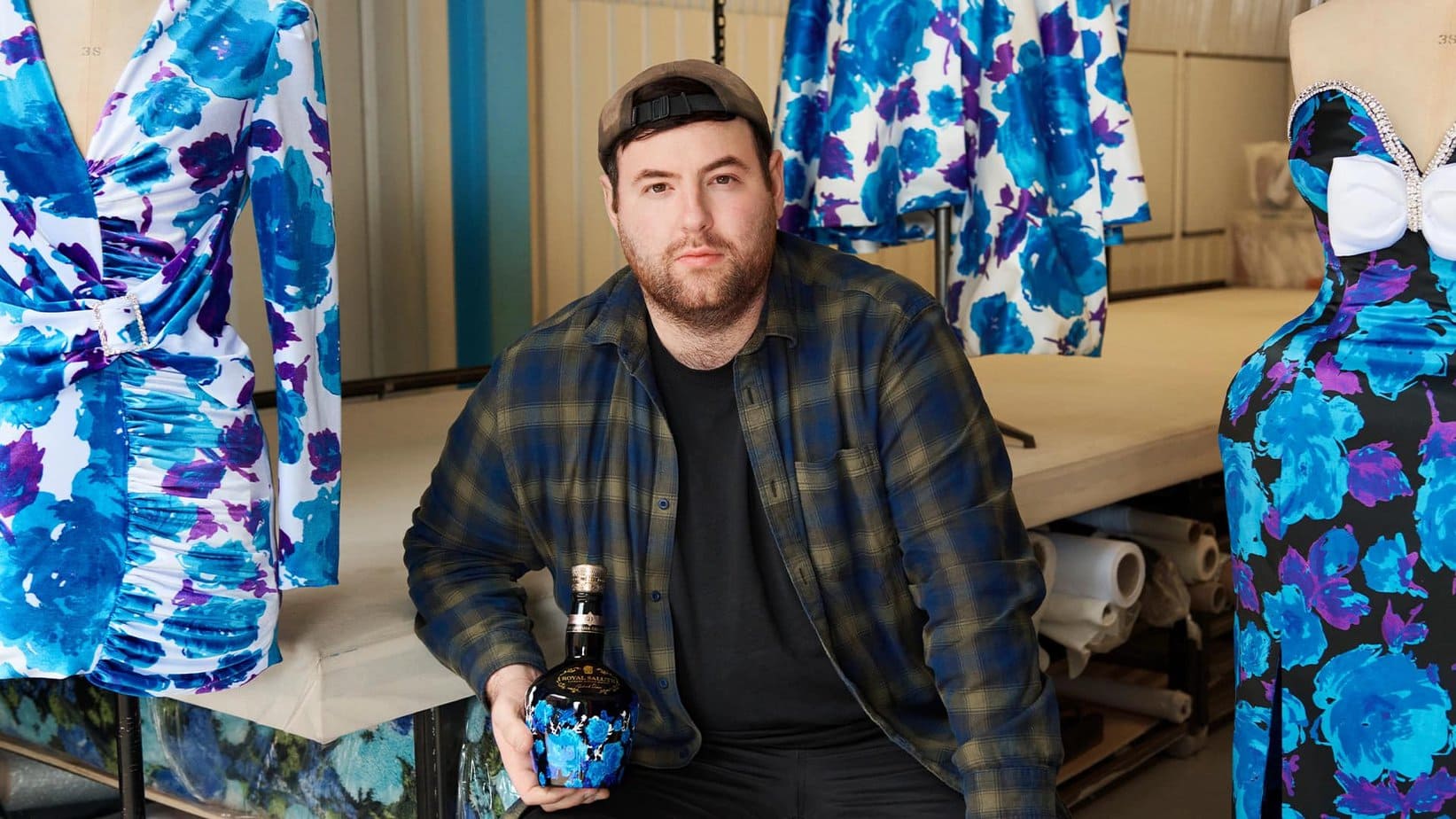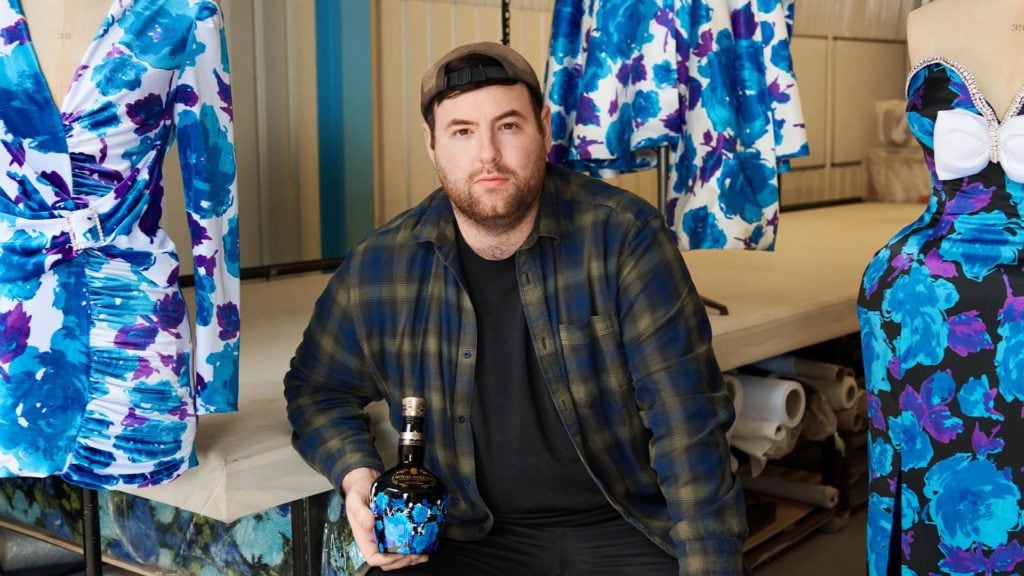 photo source: www.theindustry.fashion
Richard Quinn is a British designer who was raised in South East London.
He graduated from Central Saint Martins in 2016, receiving a MA in fashion. Richard's MA 2016 collection was featured on the cover of a famous biannual publication known as Modern Matter.
His BA collection has also been extremely successful. In fact, it was sponsored by Stella McCartney, the daughter of Paul McCartney. The same year, this young designer launched his namesake label.
Two years later, in 2018, Queen Elizabeth II, in person, presented Richard with the inaugural Queen Elizabeth II Award for British Design.
Did You Know?
Richard creates all his clothes in his studio in Peckham, characterized by an open-door policy. This means that his studio offers digital and screen-print services as well as print and textile workshops to young student designers.
---
6. Angel Chen (1991 – present)
Age: 31
Nationality: Chinese
First Collection Held In: 2016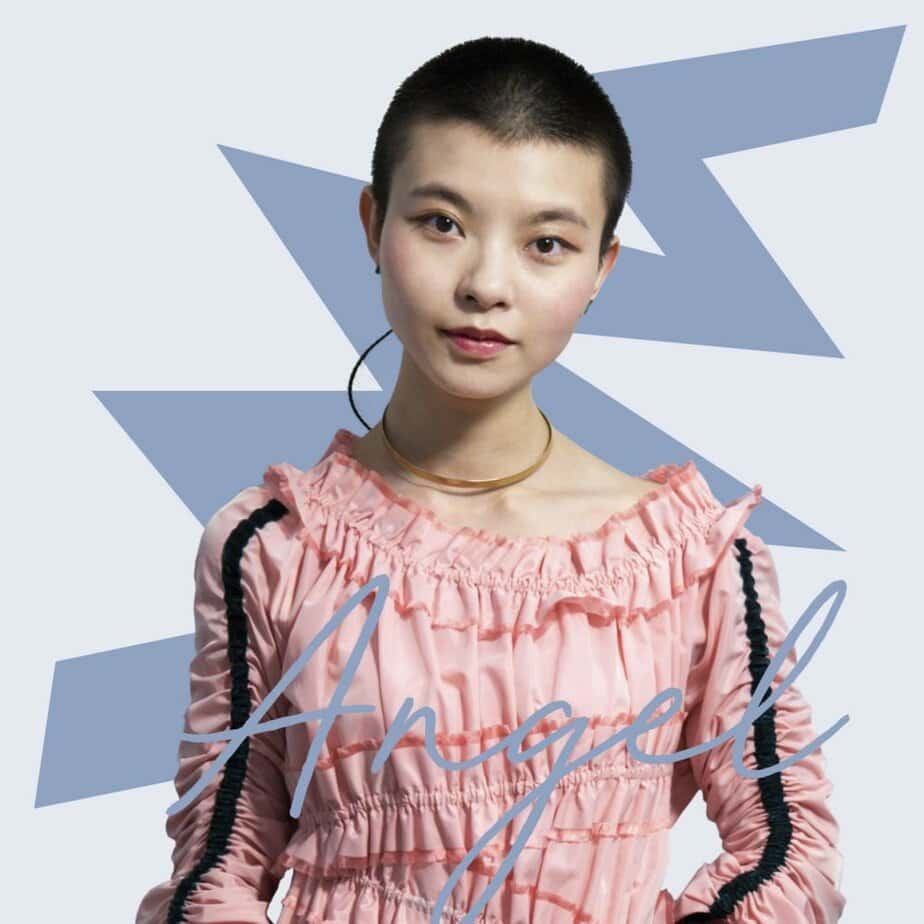 photo source: twitter.com
Angel Chen is among the most famous Chinese fashion designers and was born in 1991.
Angel was raised in China but when she turned 17, she decided to leave Schengen and go to London to attend Central Saint Martins. Throughout her studies, she had the chance to work as an intern for Marchesa, Vera Wang, and Alexander Wang.
In 2016, she was listed in the 2016 Forbes China '30 Under 30' shortlist, after her work had been showcased at the London, and Shanghai Fashion Weeks. But this was just the beginning of her many achievements!
In 2017, Angel became the first Chinese designer to collaborate with London's Urban Outfitters Oxford Street store. The same year, she also worked with H&M to create a capsule collection. During this period, Mercedes-Benz invited this young artist to present her Autumn/Winter 2017 collection at the prestigious Milan Fashion Week.
Did You Know?
Angel's work is particularly loved by celebrities such as Chris Lee, Bella Hadid, and Charli XCX, who have all been wearing her clothes.
---
5. Marine Serre (December 13, 1991 – present)
Age: 30
Nationality: French
First Collection Held In: 2017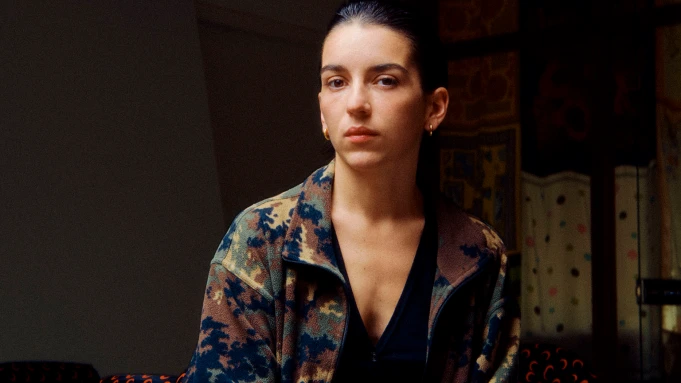 photo source: wwd.com
Marine Serre was born in Corrèze, a small village in France.
But not many people know that fashion has not always been a Marine's main passion. In fact, from a very young age, she got extremely passionate about tennis, playing at competitive levels during her teenage years. Unfortunately, in 2014, she missed the selection for Roland Garros, a major tennis tournament held in France. After this disappointment, Marine decided to get a new hobby and developed an interest in fashion.
She was soon inspired by her grandfather, a second-hand dealer, and collector, who taught Marine the importance of vintage. Encouraged by her grandad, she decided to attend the La Chambre Mode Belgian Fashion Design Academy, from which she graduated in 2016 with the highest honors.
She then worked as an intern for several prominent fashion brands such as Alexander McQueen, Maison Margiela, and Dior. In 2017, Mariene became the youngest artist to win the LVMH Prize with her collection Radical Call for Love.
Since then, Marine has shown three collections at the Paris Fashion Week, working with recycled fabrics and anti-pollution masks.
Did You Know?
Ariana Grande has recently worn a Marine Serre's jumpsuit and boots at one of her shows.
---
4. Priya Ahluwalia (1992 – present)
Age: 30
Nationality: Nigerian-Indian
First Collection Held In: 2018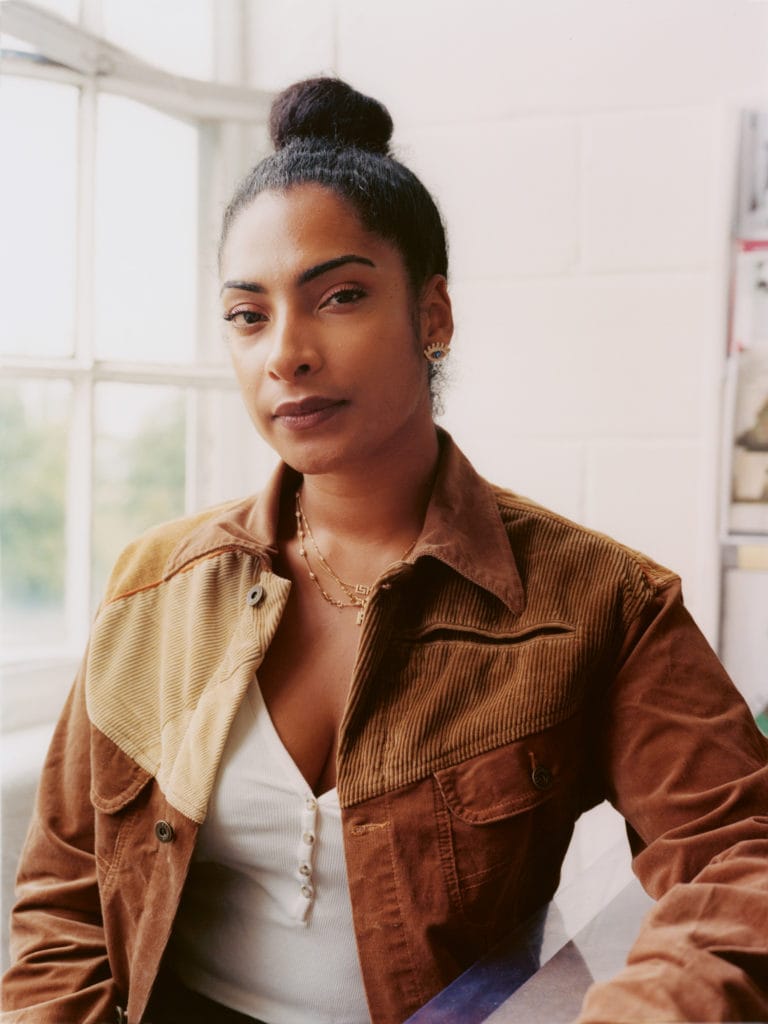 photo source: www.kinfolk.com
Priya Ahluwalia is a famous fashion designer born in 1992.
Priya has Indian and Nigerian origins but was raised in west London's Southall district. This young designer graduated from the University of Westminster in June 2018, and since, then has been winning plenty of awards!
Priya was awarded the H&M Design Award and was nominated for the LVMH 2020 prize. She also produced a fashion film known as Joy, which was broadcasted at the Gucci Fest 2020.
Her first debut collection came out the same year she graduated in 2018. The collection, called More Or Less, was a love letter to her homelands, India and Nigeria.
Priya has already created six collections entirely produced using second-hand materials ranging from vintage pieces, organic fabric, and dead stocks.
Did You Know?
Throughout her career, Priya also published two books. The first, Sweet Lassi, concerns the many surplus clothes that are produced every day in the Western world. The second, Jalebi, is a photographic book exploring Priya's work and her Indian roots.
---
3. Andrea Brocca (1996 – present)
Age: 26
Nationality: Italian-Sri-Lankan
First Collection Held In: 2012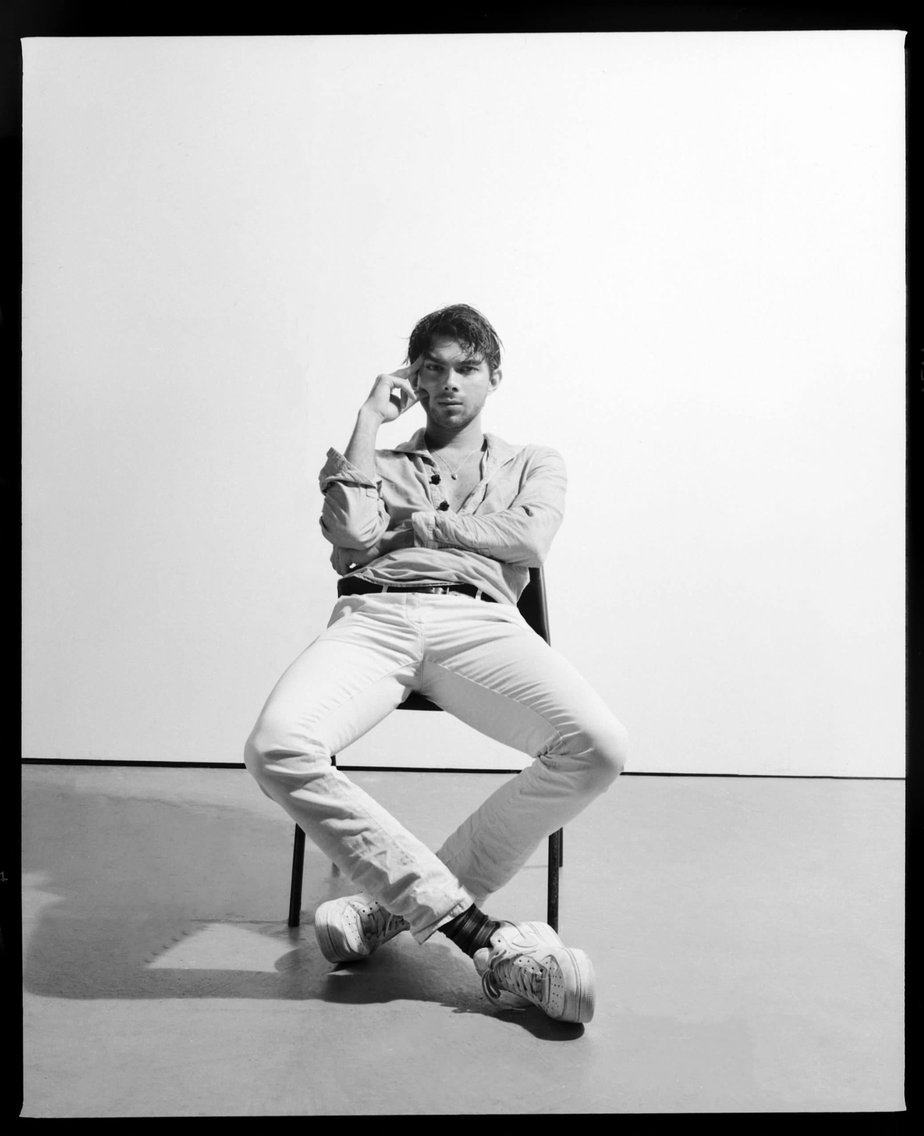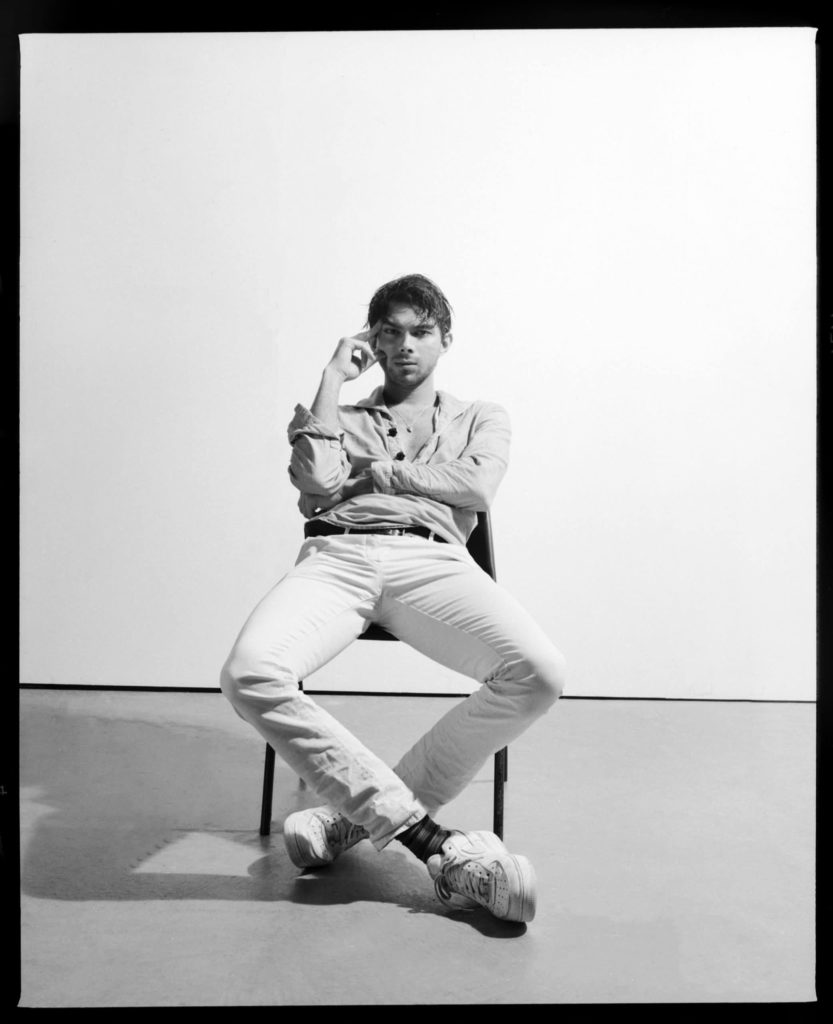 photo source: vmagazine.com
Andrea Brocca is a 26-years-old with Italian and Sri-Lankan roots.
His passion for design started at a young age when he spent hours looking at his mother's closet. Andrea's mom was a big fan of Italian fashion and owned a lot of clothes by Gianfranco Ferré, known in Italy as the 'architect of fashion'.
As he grew up, Andrea attended Paris's École de la Chambre Syndicale de la Couture Parisienne and London's Central Saint Martins. He opened his own label in Dubai at the age of 16 and later worked at Bottega Veneta, where he learned to work with leather and design outerwear.
His talent soon became evident when at the young age of 16, he was awarded the Guinness Book of Records for 'youngest couturier'. Throughout his career, Andrea had the chance to work and design clothes for celebrities such as Lady Gaga and Rina Sawayama, a British singer.
Did You Know?
Andrea's debut collection was inspired by Fibonacci's sequence, discovered by an Italian mathematician. This pattern consists of spirals and is often found in nature.
---
2. Taofeek Abijako (1998 – present)
Age: 23
Nationality: Nigerian
First Collection Held In: 2015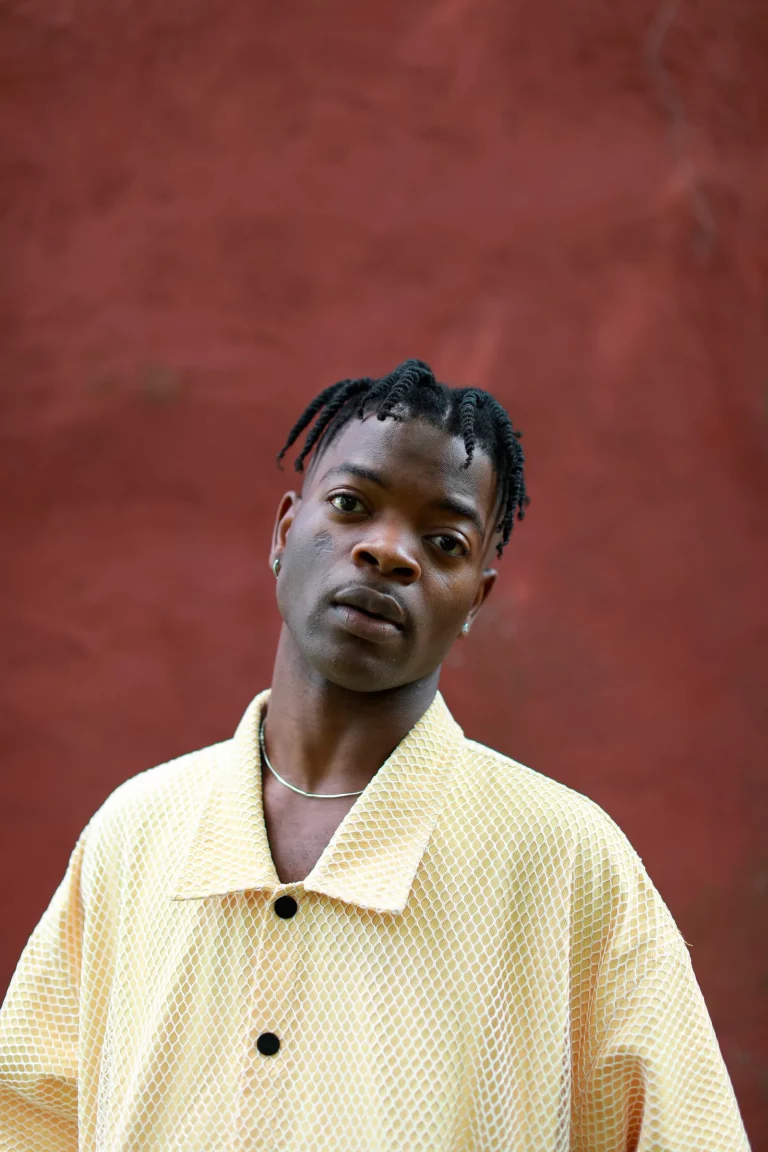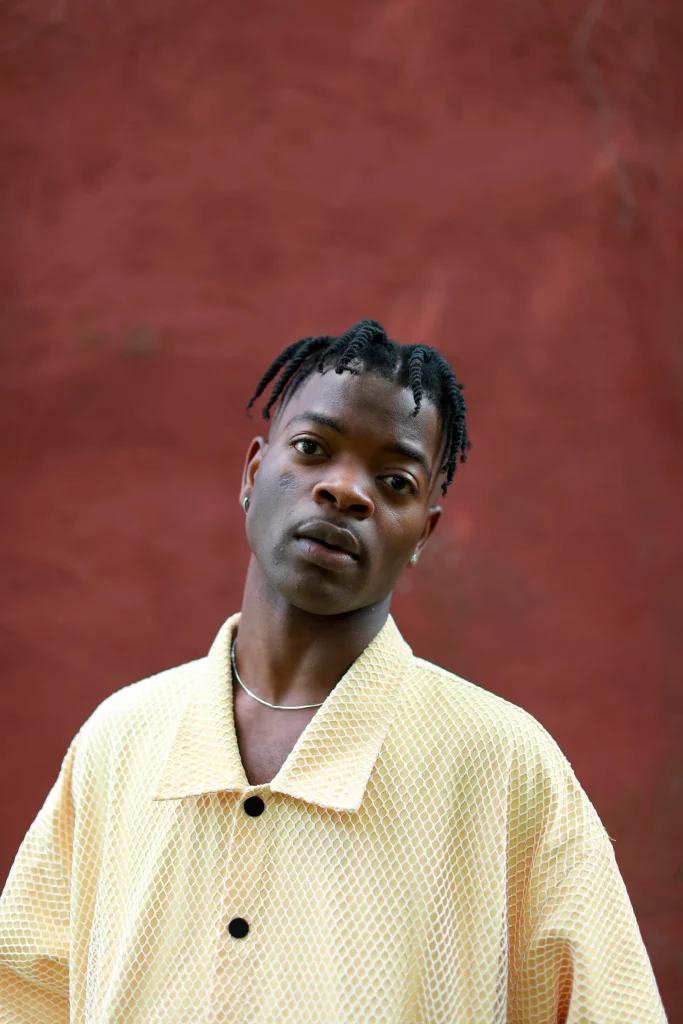 photo source: www.vogue.com
Taofeek Abjako is one of the youngest currently active fashion designers worldwide.
He was born in Nigeria and decided to get into fashion design because of his father's influence. In fact, Taofeek's dad is a classically trained fashion designer in Nigeria.
Taofeek launched his brand, Head of State+, in 2015, soon after arriving in the US. Two years later, he became one of the youngest designers to showcase his clothes at the New York Fashion Week.
Through his designs, Taofeek wants to celebrate the culture of his homeland, West Africa, while still maintaining a fresh and modern style.
Originally, his label was supposed to be a non-profit architectural firm. The intent was to design buildings that helped marginalized communities. Nowadays, the project is mainly focused on fashion, however, charitable causes are still a big part of it. In fact, Head of State+ has several ongoing projects aiming to support minorities and disadvantaged communities.
Did You Know?
In his last collection Homecoming, Taofeek also introduced female clothes.
---
1. Vidhi Karva (2011 – present)
Age: 10-11
Nationality: Indian
First Collection Held In: 2020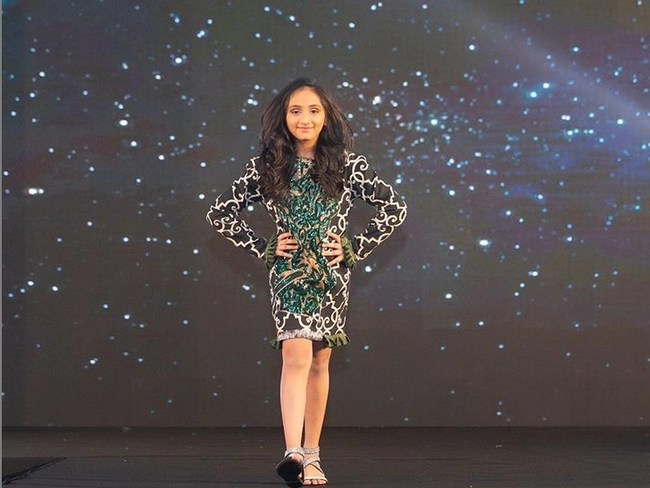 photo source: economictimes.indiatimes.com
Vidhi Karva is currently the youngest fashion designer in the world as she was born in 2011.
This young artist was inspired by her mother in the creation of her first collection. In fact, Vidhi's mom used to create pretty dresses for her daughter when she was young. That's how Vidhi decided she wanted to pursue a career in fashion design. While her mom still helps her in the realization of her clothes, Vidhi is now fully responsible for all the ideas.
Vidhi showcased her first collection in 2020 at the Dubai World Fashion Week, where she was introduced as 'the youngest fashion designer of the world'.
Her collection focused on evening wear in jewel tones characterized by shimmer and volumes. Vidhi's first collection was part of the International Kids/Teens Fashion Runway organized by Vivz Fashion School.
Vidhi said she would now like to keep creating new collections to showcase in big fashion hubs such as Milan and London.
Did You Know?
Vidhi declared that her fashion muses are Hannah Montana, Sonam Kapoor, and Jennifer Aniston.
OTHER POSTS YOU MAY BE INTERESTED IN