Models are often thought to be the pinnacle of stereotypical beauty — but with beauty standards being challenged daily, it's no surprise that there are models breaking stereotypes. Here are nine of the world's oldest models!
9. Maye Musk
Age: 69
Country: Canada (born); moved to South Africa and America
Career began: 1963 (age 15)
Active?: Yes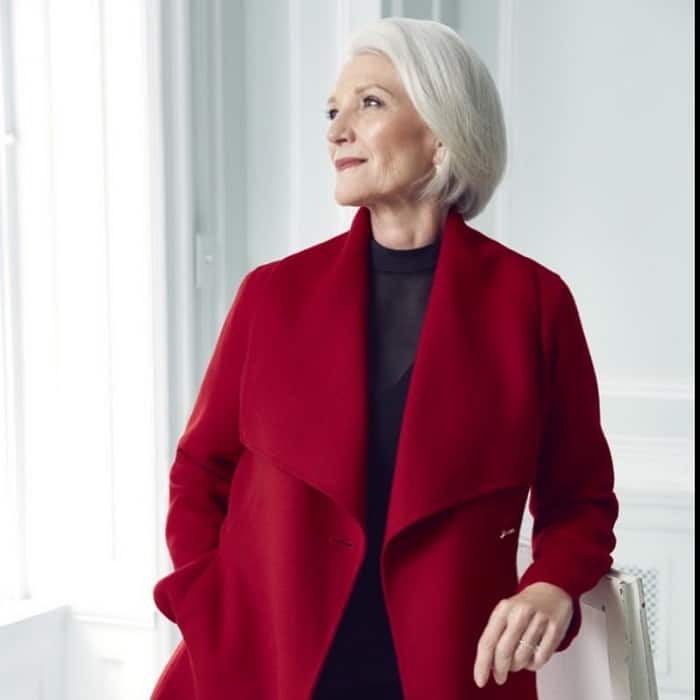 photo source: Facebook
Maye Musk's career began when she was just 15 years old in South Africa. In her youth, she became a finalist of the Miss South Africa competition before moving back to Canada and appearing in small brand ads.
Maye Musk has been especially active and influencial in recent years, doing some nude photoshoots for magazines and ad campaigns, starring in multiple campaigns and even getting to attend the Met Gala. She is Covergirl's oldest spokesperson, too. On top of all that, she is also a dietician and gives presentations on the subject around the world.
Fun fact: Maye Musk is the mother of Elon Musk, the former CEO of PayPal and the man behind SpaceX and Tesla Motors. We suppose talent runs in the family!
---
8. Veruschka von Lehndorff
Age: 78
Country: Russia (born); moved to Italy, America, and Germany
Career began: 1959
Active?: Yes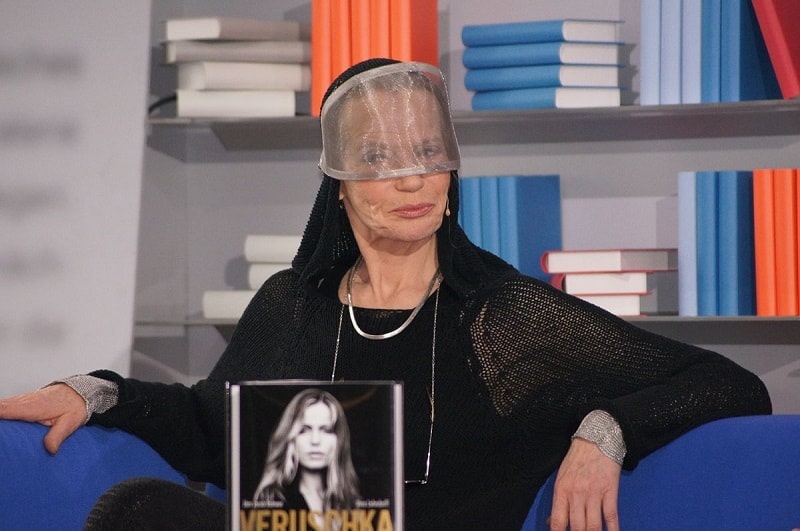 photo source: Wikipedia
Also known as Countess Vera von Lehndorff-Steinort, and professionally known as Veruschka, this model's rise to fame began when she was discovered by a photographer in Florence. However, what really made her famous was her brief five-minute cameo in the film "Blow Up" in 1966. Standing at six feet tall, she was the first superstar model in the 1960s.
Veruschka has appeared on multiple magazine covers, including a few in each of the most popular Vogue magazines. At the height of her career, she earned up to $10,000 per day. She left the modelling world in 1975 after being told to change her look to better fit in with the other popular models at the time.
Despite officially leaving the huge fashion scene, she still regularly walks on catwalks and some magazines. She has featured is a number of films and even provided backing vocals on some musical tracks.
---
7. Wang Deshun
Age: 81
Country: China
Career began: Unknown
Active?: Yes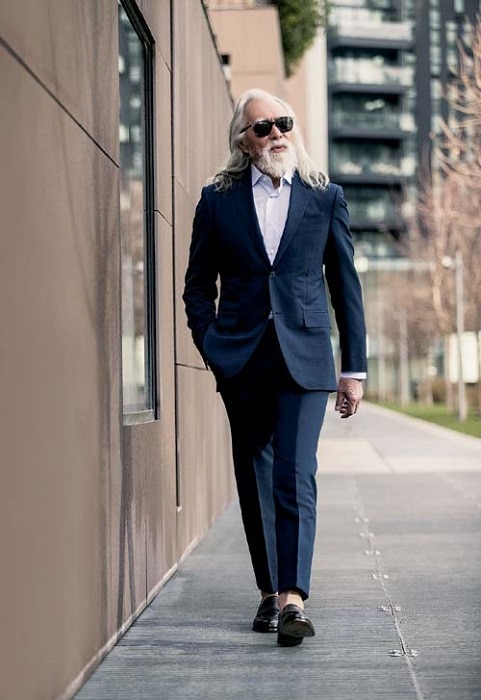 photo source: China Daily
Wang Deshun shot to fame when a video of him walking a catwalk for a fashion show shirtless with a strong and fierce style went viral. Within hours, he was known as the world's hottest grandpa.
How had he wound up on the stage? His daughter was playing the music for the fashion show, and a photo of her father on her phone caught the eye of a director. The photo was sent to the fashion label's chairperson, who turned out to have been taught by Wang in her youth! And the rest was history.
Wang Deshun keeps up a strict and rigorous fitness regimen to maintain his physique, and has been doing so since he was 60. In younger days, he worked as an actor, but had to quit after 20 years of stage acting when he developed autonomic disorder. He moved on to become infatuated with and perform "Living Statue" pieces, one which eventually led to him being censored by the government for 10 years.
Wang continues to work and strives to challenge himself daily and take risks often.
---
6. Jenni Rhodes
Age: 86
Country: England (born); moved to: America
Career began: 1959 (age 28)
Active?: Yes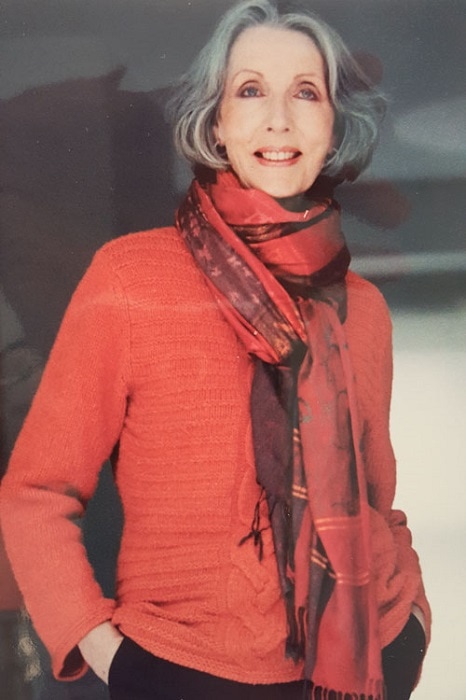 photo source: China Daily
Jenni Rhodes began her career as a designer, working behind the scenes. When she did decide to step in front of the camera, she was a single mother and the ability to work a freelance job was exactly what she needed. She is also a semi-retired Hollywood actress.
While she didn't go as viral as other older models, Jenni Rhodes continues to enjoy multiple advertising and brand jobs, although she specializes more in hand modelling. She has no plans to slow down or stop her work anytime soon, but if she does have to call it quits, she plans to return to textiles and necklace design.
---
5. Carmen Dell'Orefice
Age: 86
Country: America
Career began: 1946 (age 15)
Active?: Yes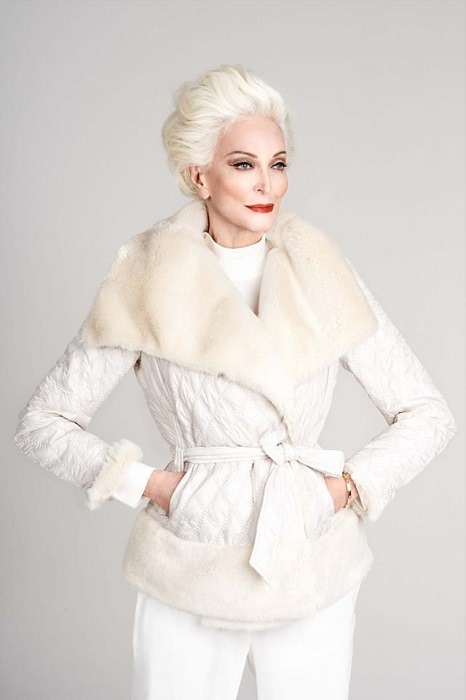 photo source: Facebook
When she was 13, Carmen Dell'Orefice was approached by a photographer's wife who asked her to model for them, but the photos did not turn out well. Her career did kick into gear when she signed a modelling contract at 15 years old with Vogue. She was featured on the cover later that year. She is also famously known for being the muse of Salvador Dali.
The rates she was originally paid didn't cover her or her mother's expenses, and she was extremely malnourished — so much so that clothes had to be stuffed when she wore them. She had no telephone and couldn't afford to take the bus, so she would roller skate to her jobs.
Vogue lost interest in her as she grew older, and her thin frame was dangerous and required medical attention. She was given shots to induce puberty, and her career took off once more in lingerie modelling.
Dell'Orefice retired from modelling in 1958, but after her third divorce in 1978, returned to the modelling world and has been going strong ever since. She also has worked in acting and shot documentaries as herself.
---
4. China Machado
Age: 86
Country: China (born); moved to: Argentina, Peru, Spain, France, America.
Career began: 1949 (age 20) approximately
Active?: No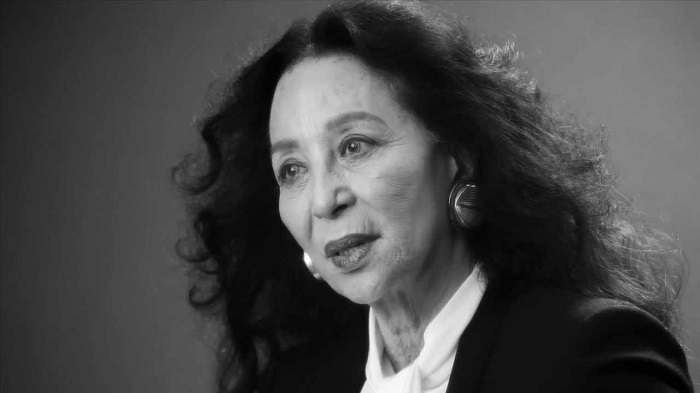 photo source: YouTube
Born Noelie Dasouza Machado, China Machado's career began when she moved to Paris and worked for Hubert de Givenchy. She slowly climbed the modelling world's ladder and was soon the highest-paid model in Europe.
She is best known for being the first non-white person to appear on the cover of Harper's Bazaar, thus paving the way for future great non-white models to follow in her footsteps. As she aged, she continued to model and booked numerous jobs even after turning 80.
China Machado passed away a week before her 87th birthday due to cardiac arrest on the 18th of December, 2016. She was also a fashion editor and television producer.
---
3. Daphne Selfe
Age: 88
Country: England
Career began: 1949 (age 21)
Active?: Yes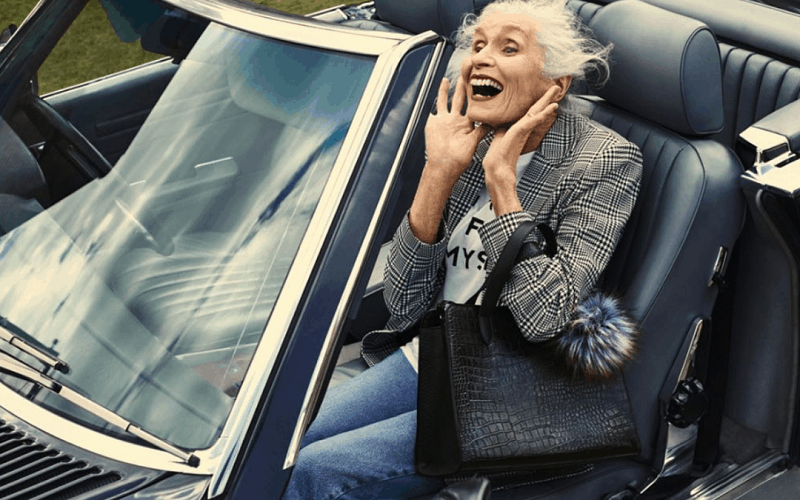 photo source: YouTube
Daphne Selfe was awarded the Guinness World Record for being the world's oldest supermodel in 2015. As such, it's no surprise that she's pretty high up on our list. Her modelling career began when she unexpectedly won a competition to be featured on the cover of a local magazine.
Her career kicked off when she walked at a catwalk show for Red or Dead, which thrust her into viral fame. She's since modelled for Vogue, Vanity Fair, Harper's Bazaar, and many other renowned magazines, and she's still going strong and getting bookings left and right!
Outside of modelling, she loves yoga and gardening and enjoys walking as one of her main forms of exercise. She currently lives in Baldock, Hertfordshire, England, and runs a blog and teaches a modelling course online.
---
2. Baddie Winkle
Age: 89
Country: America
Career began: 2014 (age 85)
Active?: Yes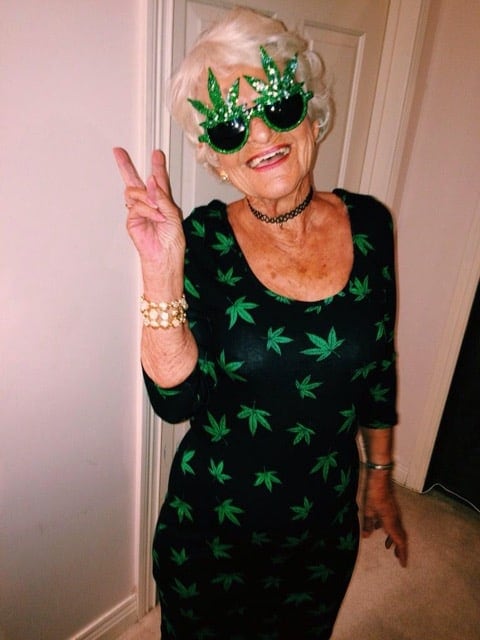 photo source: Wikipedia
Baddie Winkle, full name Helen Ruth Elam Van Winkle, is an Internet sensation and social media star. While she isn't officially referred to as a model, she has posed for and been shot in outfits and clothing for multiple different brands.
Her career began when her 19-year-old great-granddaughter snapped a picture of her wearing her cut-off shorts and a tie-dyed t-shirt on Twitter. The picture went viral and she decided to continue posting pictures of her style on Instagram, where she was subsequently followed by several celebrities, including Rihanna and Miley Cyrus. Her great-granddaughter is still her manager.
Baddie Winkle was inspired to reinvent herself and bring out her personality in her clothing even further because she was tired of grieving over the loss of her husband and son. Her famous catchphrase, "stealing your man since 1928", just goes to show how cool she is! She is known for dressing in unique, revealing, and wild clothing and for promoting the legalization of marijuana.
---
1. Majorie Gilbert
Age: 101
Country: England
Career began: 2016 (age 100)
Active?: No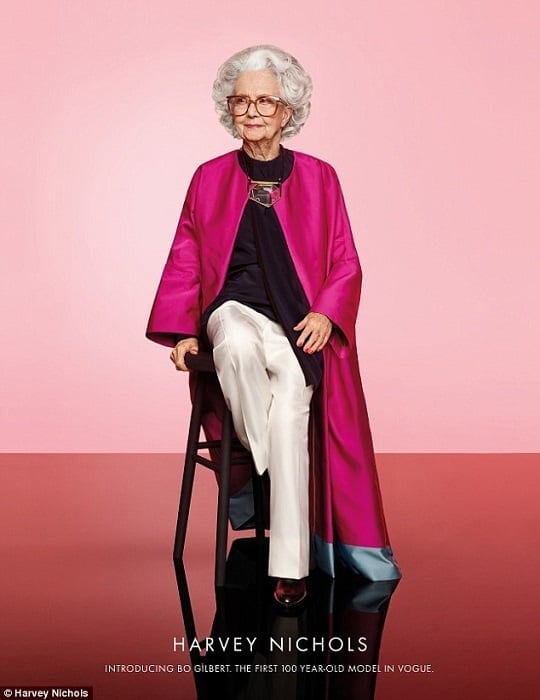 photo source: Harvey Nichols
Majorie Gilbert, better known as Bo, isn't a model in the traditional sense. In fact, as far as we know, she's only modelled once in her life and never again. But when she did model, she was 100 years old.
In 2016, British Vogue was celebrating one hundred years of publication, and the honor of taking photos of a model for the front cover was given to department store chain Harvey Nichols. Their advertising agency noticed Bo when The Evesham Journal published a story of her 100th birthday.
There was no better way to celebrate 100 years for British Vogue than by featuring a model of that age on their front cover! Despite having no modelling experience, she has always loved fashion.
OTHER POSTS YOU MAY BE INTERESTED IN