Dolores "Jenni" Rivera was predominantly known as an American singer and songwriter, creating music classified as Banda. Banda is a subcategory of traditional Mexican music that attracts a fanbase in Mexico and parts of the United States with heavy Hispanic populations.
Beyond just the music, Jenni was a jack of all trades as an actress, television producer, spokesperson, entrepreneur, and philanthropist. But we'll get into that a little later! That's because we have a lot of ground to cover when it comes to the talented Rivera family.
Jenni was one piece to the 6-sibling troupe of talented musicians and entertainers. Everyone in the beloved Rivera family has achieved their own success in the industry. They pushed each other to be better entertainers, activists, and role models. That's why today we're going to look at each of the siblings, from oldest to youngest!
6. Pedro Rivera Jr.
Age: 58
Born: 04/20/1964
Spouse: Ramona Rivera
Profession: Pastor, Singer
View this post on Instagram
Pedro Rivera Jr. is the oldest sibling in the multi-talented family. He's blended his passion for faith and love for his music into a full-time profession as a pastor. For those that are fans of Pedro, you're probably well acquainted with his various worship albums like Yo Te Agradesco and Yo Le Alamo de Corazon.
According to his churchgoers, he's a humble man and adheres to the lessons of treating people with respect and kindness. Pedro's first gospel album was Mi Dios Es Real, released in 2002. He's been making music ever since.
Did You Know?
Pedro Rivera Jr.'s wholesome image came under fire when he confessed to hitting his wife of 33 years (Ramona) over two decades ago. He discussed the incident on his social media and emphasized that domestic violence should never happen and it's never justified under any circumstance.
---
5. Gustavo Rivera
Age: 54
Born: 03/01/1966
Spouse: Martha Duarte
Profession: Singer
Gustavo Rivera is a 54-year-old Mexican-American singer and songwriter. Gustavo was born in Hermosillo, Mexico, but he and his family moved to Long Beach, California, shortly after his birth. He's married to Martha Duarte, and together they have a son named Gustavo Jr. and a daughter, Karina, both born in 1990. We're yet to see if the musical gene runs in the family!
Gustavo is known for songs like El Billete, La Balanza, Las Mujeres Malays, Amigo Mio, and Put My Head On My Shoulder.
Did You Know?
To his family, Gustavo Rivera is simply known as Gus.
---
4. Lupillo Rivera
Age: 50
Born: 01/30/1972
Spouse: Mayeli Alonso (2006-2019)
Profession: Singer, Songwriter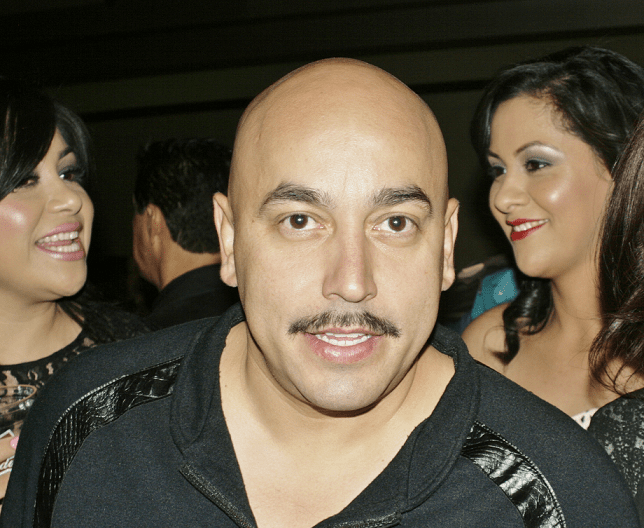 photo source: Wikimedia Commons
Lupillo Rivera is a Mexican-American singer, songwriter, and 50-year-old brother of the Rivera family. Born in Long Beach, California, Lupillo took an interest in becoming a restauranteur, straying from the family business of making hit songs.
However, his father, Pedro Rivera, had other plans as a recording label/studio owner himself. Pedro helped satisfy his son's interest in business by hiring him to work at his studio as a talent scout after a singer was a no-show for a scheduled recording session.
Lupillo scouted local bars for the next big star for his father. Little did his father know that that star wasn't somewhere in the clouds. It was under his nose the entire time. For a while, he was known as El Torito to fans. Then it was El Toro del Corrido when his stardom started climbing.
It wasn't until 1999 that he started using the name, Lupillo. But there's a twist! The name you'd find on his government-issued ID is Guadalupe Rivera Saavedra.
Did You Know?
A decade into launching his career, Lupillo Rivera reached the pinnacle of his field when he was on the receiving end of several Grammy and Latin Grammy nominations. He won a Grammy for his album Tu Esclavo y Amo.
---
3. Juan Rivera
Age: 44
Born: 02/22/1978
Spouse: Brenda Rivera
Profession: Singer, Actor
View this post on Instagram
Juan Rivera is the 44-year-old brother and member of the legendary Rivera family. Juan started his career at 16, releasing his first record, titled El Atizador, in 1996.
Apart from singing, Juan showed he's got more than one trick up his sleeve. In 1994, he played the role of José Luis Perez in La dinastia de Los Pérez. Seven years later, in 2001, he had a small role as an extra in Jefe de nadie.
Did You Know?
Juan Rivera had two songs rank on the Billboard Latin charts – El Ser Equivocado and La Lampara.
---
2. Jenni Rivera
Age: 43
Born: 07/02/1969
Spouse: Esteban Loaiza (2010-2012)
Profession: Singer, Songwriter, Actress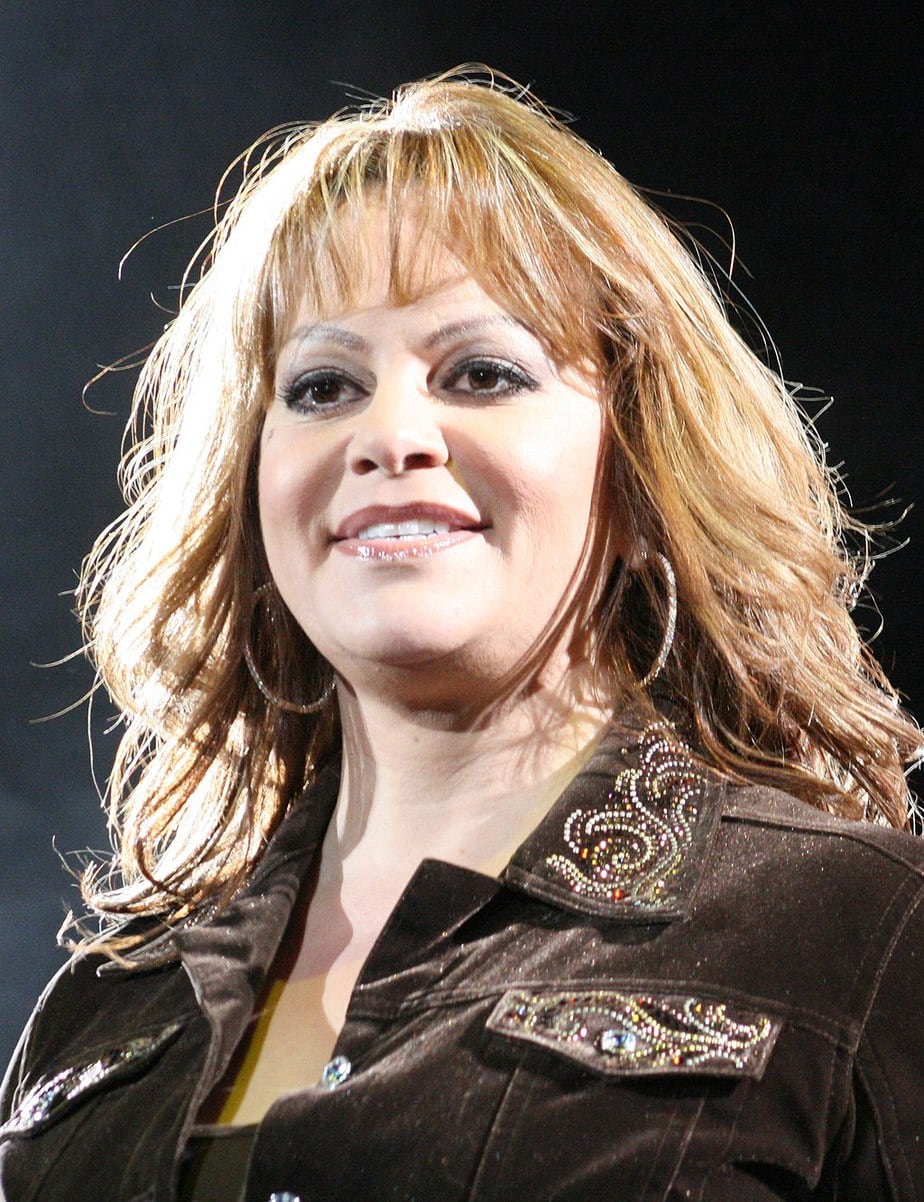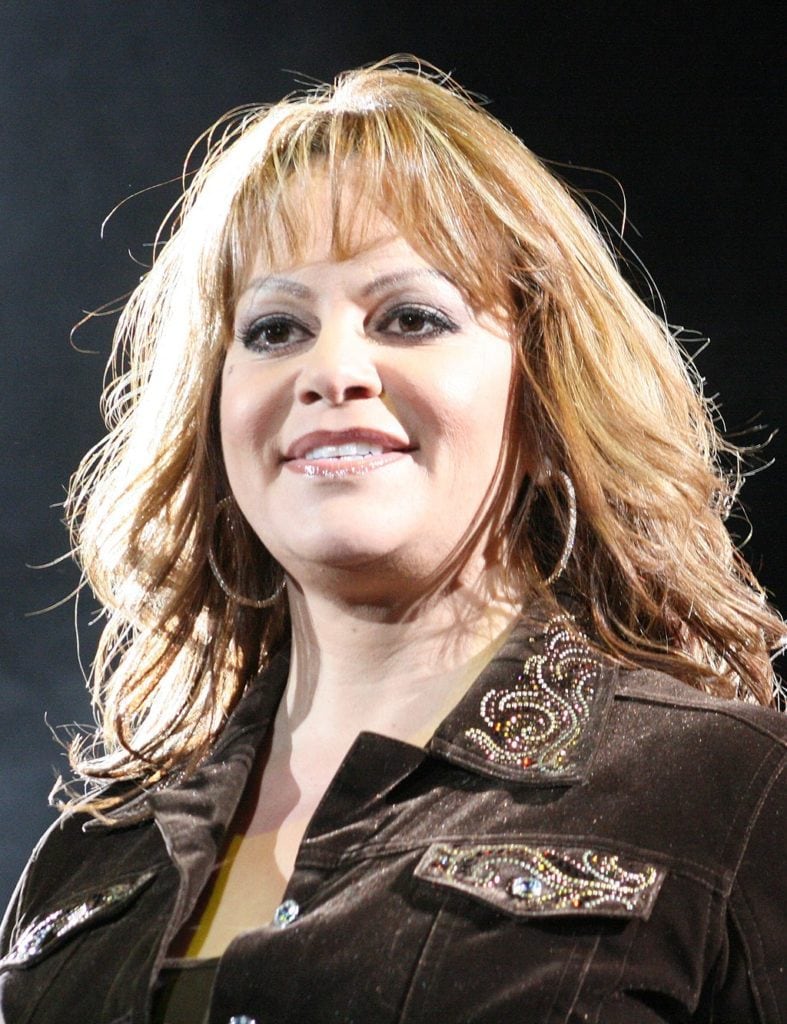 photo source: Wikimedia Commons
Jenni Rivera was so much more than just a powerhouse in the entertainment industry. In addition to her talent as a singer, songwriter, and actress, she was very involved in philanthropy. And like her younger sister, who we'll cover next, she had an astute entrepreneurial mind.
She achieved recognition for her creative contributions to the Regional Mexican music genre, and you might even know her as The Queen of Banda. She was well-versed in Mariachi and Norteño as well. Jenni achieved the most professional success compared to her family peers. She was named the Top Latin Artist of 2013 and the Best-Selling Latin Artist by Billboard.
What made her so relatable to fans far beyond the confines of a single genre were her universal themes of relationships, social injustice, infidelity, and heartbreak. Her beautiful voice had a way of enveloping you and putting you into a trance, only to spend a moment in her world.
Beyond the music, she was a fierce activist for The National Coalition Against Domestic Violence as a spokesperson. She appeared in and produced the show I Love Jenni from 2011 to 2013 and made her acting debut in the film Filly Brown in 2013.
Tragically, Rivera and six others died in a plane crash on December 9, 2012.
Did You Know?
Jenni Rivera left us too soon. However, her impact is lasting and has echoed through the generation thanks to her philanthropy, music, and community involvement. The Los Angeles City Council even named August 6th as Jenni Rivera Day. She's one of the best-selling regional Mexican artists of all time, selling over 20 million records worldwide. She now has a star on the Las Vegas Walk of Stars.
---
1. Rosie Rivera
Age: 40
Born: 07/03/1981
Spouse: Abel Flores
Profession: TV Personality, Businesswoman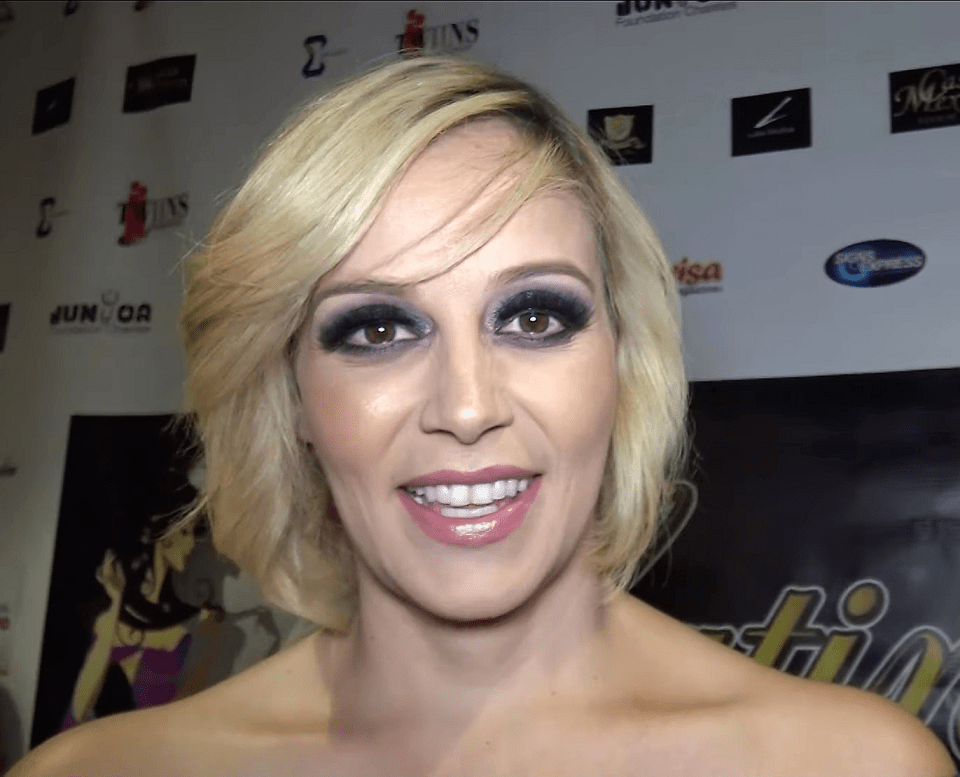 photo source: Wikimedia Commons
Rosie Rivera is the youngest Rivera sibling at 40-years-old!
Rosie Rivera is the only member of the family that subverted expectations and strayed from the traditional music path. However, that didn't mean she would shy away from the spotlight that her loved ones grew so accustomed to.
Rosie inherited lots of attention when her sister passed. However, it wasn't until she starred in Spanish-language reality shows that she started to draw headlines and attract curious eyes.
By 2014, she appeared in the reality television series Rica, Famosa, Latina, alongside her brothers and sisters. Rosie took over her sister's enterprise as the CEO of Jenni Rivera Enterprises until 2021 when allegations surfaced of misplaced funds from Jenni's five children.
Did You Know?
In 2016, Rosie wrote her first book, My Broken Pieces: Mending the Wounds From Sexual Abuse Through Faith, Family, and Love. She tells all in a vulnerable account of her struggles as a victim of sexual abuse as a minor.
OTHER POSTS YOU MAY BE INTERESTED IN