Victoria's Secret models are the faces associated with beauty and elegance. Since the clothing and beauty retailer's inception in June 1977, Victoria's Secret has become a cornerstone of American pop culture and lifestyle. Originally known almost exclusively for their scantily clad lingerie, risqué enough to make men tremble at the thought of stepping foot into their studio-lit stores to suffer through judgmental gazes, they've rebranded and redefined the standards of not just what we deem beautiful, but also who can enjoy their products.
In recent years, Victoria's Secret model division has taken steps to be more inclusive and broaden the landscape to reflect consumer interests and tastes. Any color, shape, size, and even age has the potential to walk their annual fashion show as a Victoria's Secret Angel. Veterans of the runway like Gisele Bündchen can join the stage with the young newcomers, who will move the brand into a new era.
Well, today we'll be learning a little more about the new generation of Victoria's Secret Angels and discover who the youngest among them is!
8. Jasmine Tookes
Age: 31
Born: 02/01/1991
Nationality: American
Height: 5'9"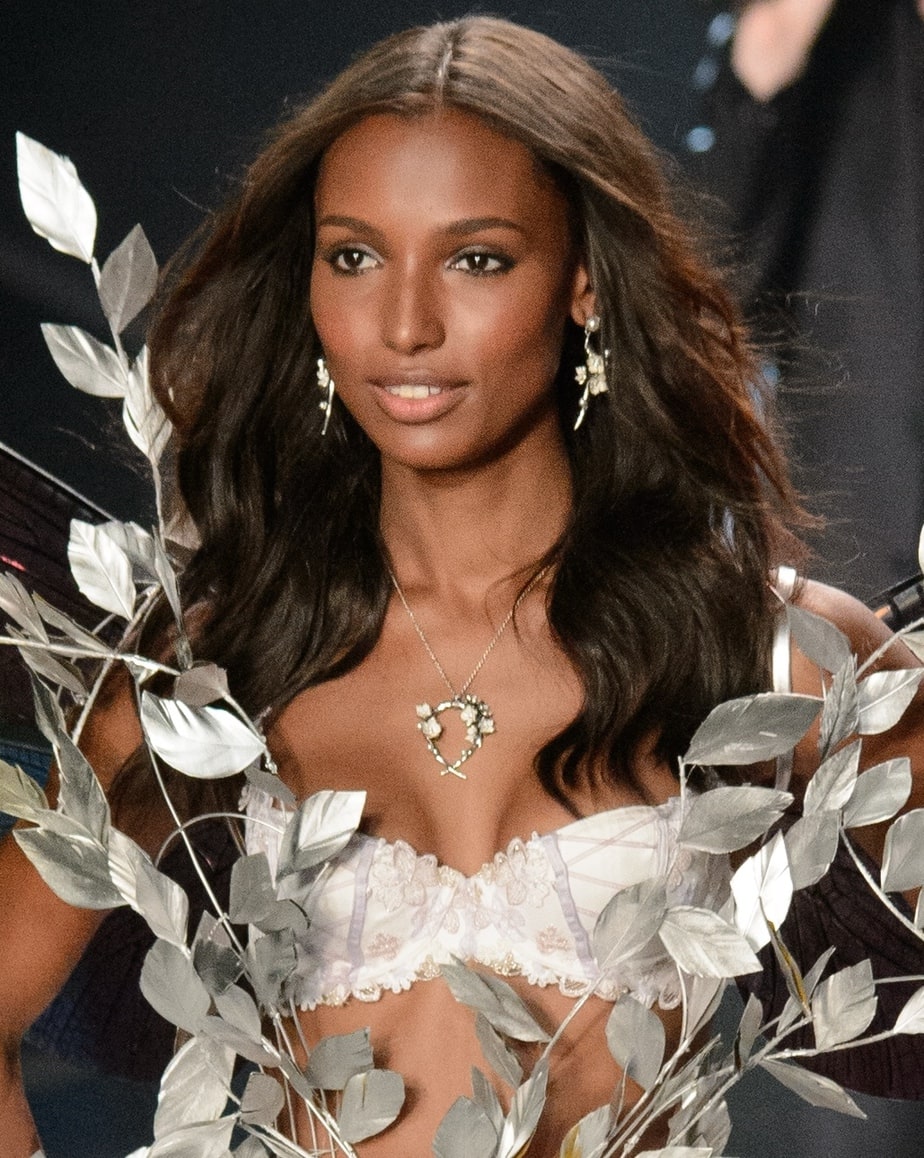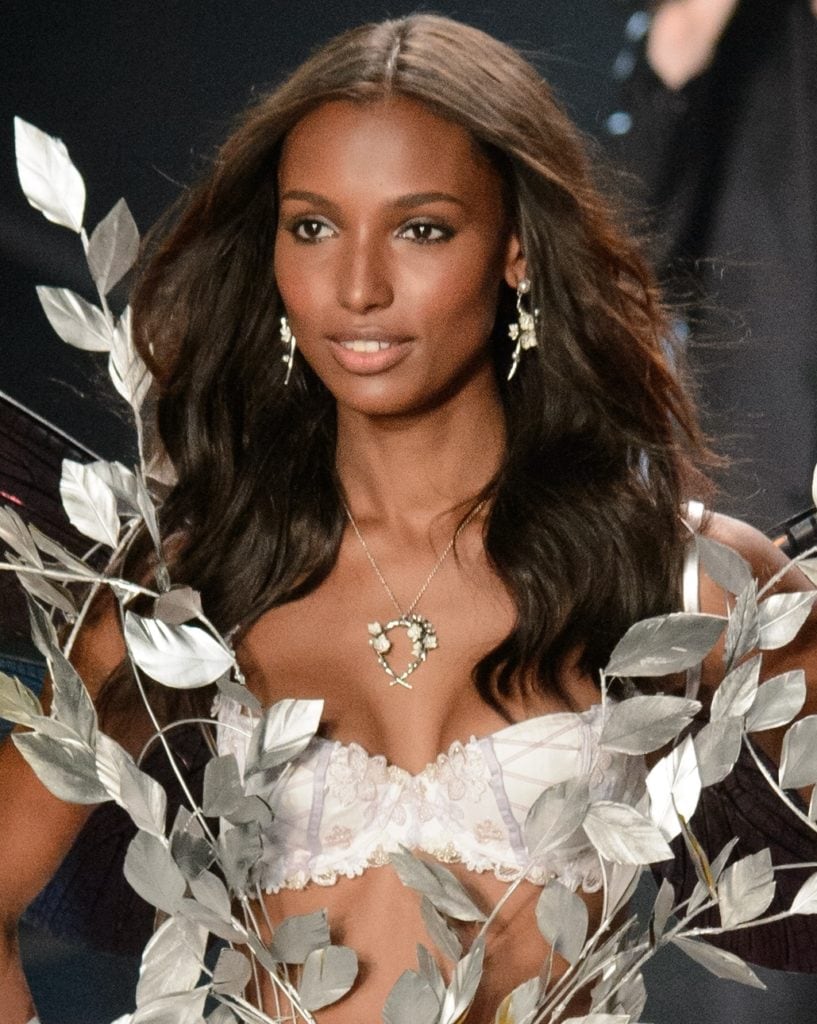 photo source: commons.wikimedia.org
Jasmine Tookes is the 31-year-old American bombshell who has been working with Victoria's Secret since 2012 at just 21! Her slender figure and toned physique are thanks to her career as a gymnast, which she competed in for ten years. Tookes isn't just a pretty face. She's an athlete first and foremost, having played volleyball and softball as well.
You may have seen Jasmine in high-profile advertising campaigns for Bobbi Brown Cosmetics, Calving Klein, Ralph Lauren, Gap, and Jimmy Choo, to name a few. She credits her alluring, exotic look to her Brazilian, European, African-American, and West Indian backgrounds.
Did You Know?
In 2016, Tookes was listed at No. 17 in the 2016 Forbes issue in "The World's Highest Paid Models," raking in about $4 million.
---
7. Karlie Kloss
Age: 29
Born: 08/03/1992
Nationality: American
Height: 6'2"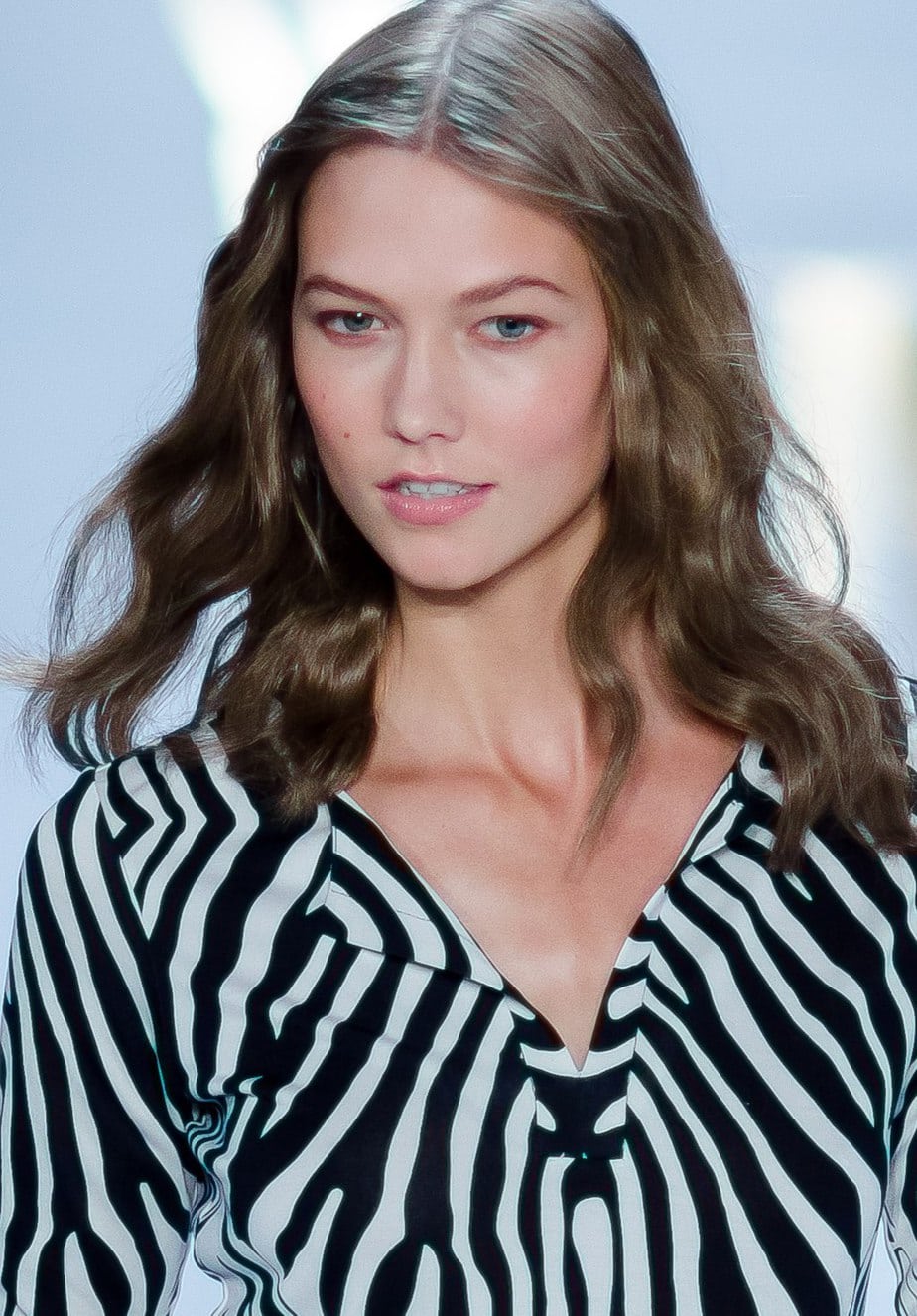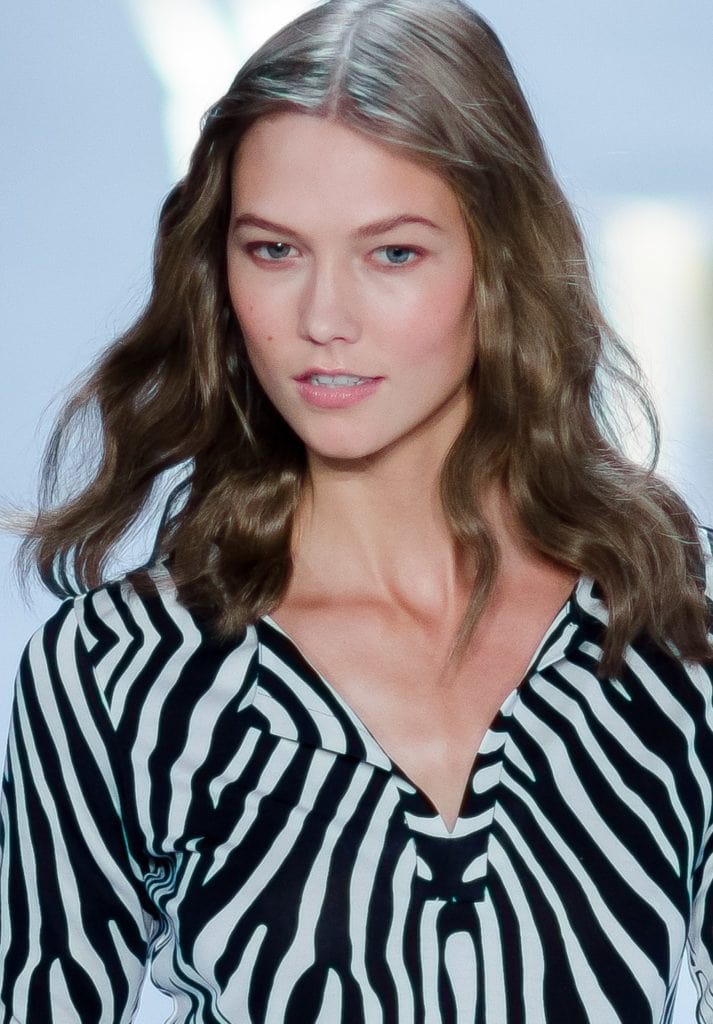 photo source: commons.wikimedia.org
Karlie Kloss is a 29-year-old supermodel who was officially dubbed a Victoria's Secret Angel back in 2011 at only 19. She's achieved notoriety and is a household name in the business of beauty, having been declared one of the "top 30 models of the 2000s."
Karlie is the antithesis of the "ditzy blonde" stereotype, unafraid to showcase her love for technology and coding. She's so passionate about it, she even founded the "Kode with Klossy" camp, which is meant to get young girls interested in the increasingly popular field.
Did You Know?
Kloss is married to Joshua Kushner, brother of Jared Kushner.
---
6. Leomie Anderson
Age: 29
Born: 02/15/1993
Nationality: British
Height: 5'10"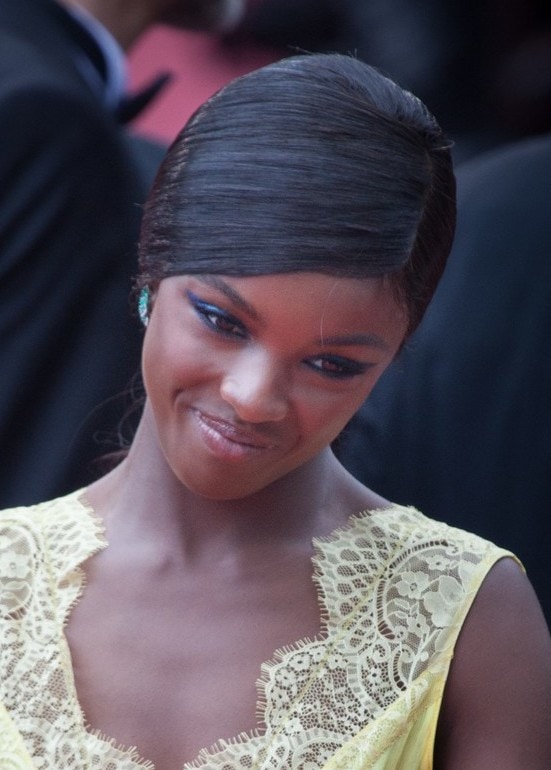 photo source: commons.wikimedia.org
Leomie Anderson is a 29-year-old British supermodel who found her way to the Victoria's Secret runway when she was 22. This beauty with roots back in Jamaica began her modeling career at 14 after being scouted.
She's been featured in ad campaigns for prestigious brands like Giorgio Armani, Burberry, Tom Ford, Calvin Klein, and Tommy Hilfiger. In April of 2019, she became just the sixth black model to become a Victoria's Secret Angel and the first black and British model to do so, paving new ground for the next generation.
Did You Know?
Leomie has been outspoken in the fight against racial injustice and discrimination, given two talks for TEDx, and covered difficult subjects that range from racism to the dark sides of the modeling industry. She hosts the podcast, Role Model with Leomie Anderson.
---
5. Josephine Skriver
Age: 28
Born: 04/14/1993
Nationality: Danish
Height: 5'11"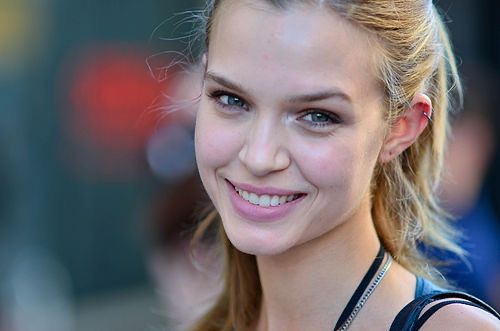 photo source: commons.wikimedia.org
Josephine Skriver is a 28-year-old Danish model who you might have recognized rocking the runways for Victoria's Secret way back in 2013 when she was 20-years-old. When she was 15, she was discovered while on a trip with her travel soccer team in New York. The rest was history.
She's collaborated with brands like H&M, Gucci, Dior, Michael Kors, and Armani Exchange.
Did You Know?
Skriver is the daughter of a gay mother and father, who had her and her brother through IVF. Because of her unique family background, she's been a champion for LGBTQ+ rights and a celebrity ambassador for the Family Equality Council. She's stated that her ultimate achievement for the movement would be that her story "will not be that interesting soon, because that would mean that society has come to accept LGBT parents to be just as traditional and normal as any other way of having a family."
---
4. Barbara Palvin
Age: 28
Born: 10/08/1993
Nationality: Hungarian
Height: 5'9"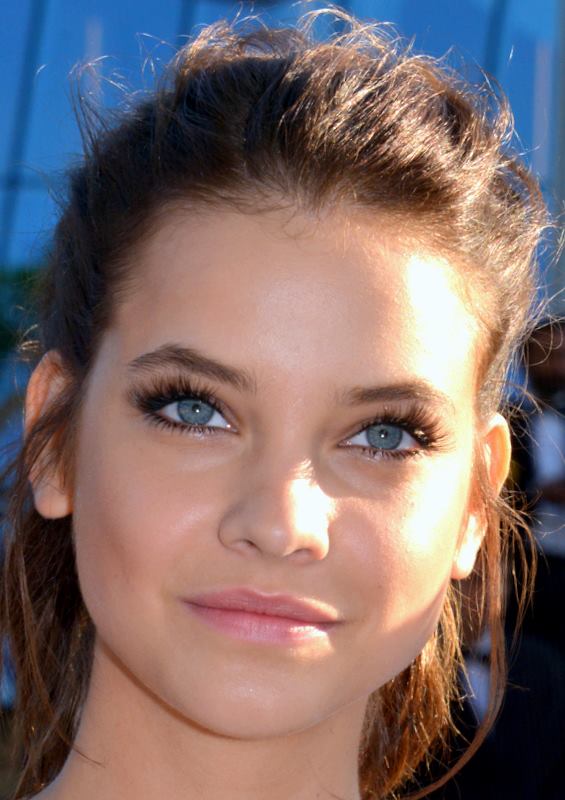 photo source: commons.wikimedia.org
Barbara Palvin is a Hungarian supermodel that joined the ranks of the Victoria's Secret models in 2012 when she was only 19-years-old. She earned her angel wings by 2019, becoming the first Hungarian Victoria's Secret Angel.
You might have recognized Palvin as the face of Armani's popular, signature fragrance Acqua di Gioia. She's also offered her talents for shows outside of Victoria's Secret, walking the runway for Prada and Louis Vuitton (to name a few).
Did You Know?
Barbara tested her acting chops by playing the mythological queen, Antimache in the 2014 film Hercules.
---
3. Monika Jagaciak Jankic
Age: 28
Born: 01/15/1994
Nationality: Polish
Height: 5'10"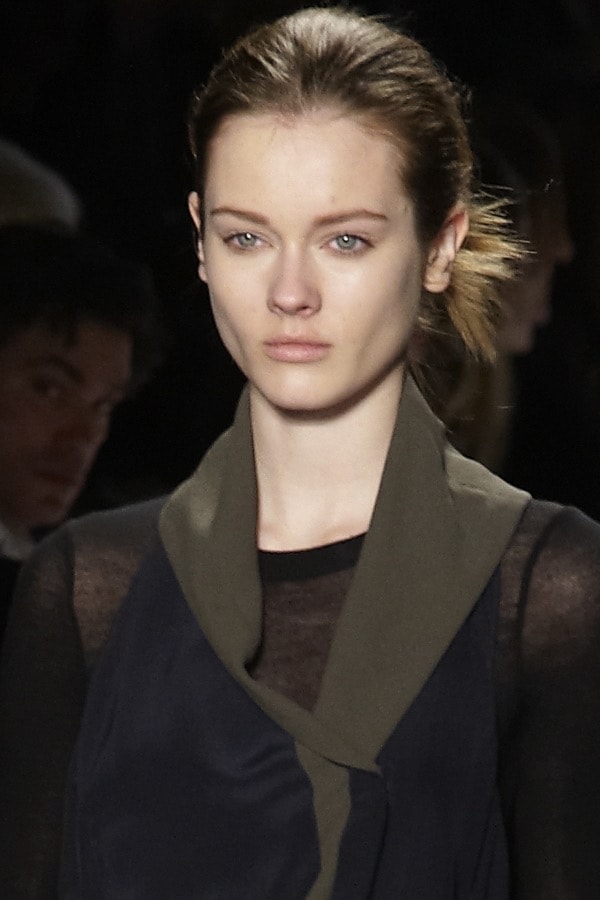 photo source: commons.wikimedia.org
Monika Jankic, nicknamed Jac Jagaciak, is the 28-year-old Polish model who joined the Victoria's Secret family when she was 19-years-old. The nickname came when she signed with IMG Models in 2007, and it's stuck ever since!
By the time Jac signed with Victoria's Secret at the young age of 19, she was already a veteran in the world of fashion and modeling. At 13, she found her way on a Hermès campaign for the Fall/Winter 2007 collection. Jagaciak was a Victoria's Secret Angel for just one year after being signed in 2015.
Did You Know?
Despite Jac's early success in her field, she has put a big emphasis on the importance of education. She took a two-year leave from her career to go to the School of the Art Institute of Chicago.
---
2. Grace Elizabeth
Age: 25
Born: 03/18/1997
Nationality: American
Height: 5'10"
photo source: victoriassecret.fandom.com
Grace Elizabeth is the 24-year-old American Victoria's Secret model who got her start under their banner at 22. Her initial taste of recognition came when she worked with popular clothing company Guess. She's represented brands like Michael Kors, Alexander Wang, Ralph Lauren, and Dolce & Gabbana.
Grace became the spokesmodel for Victoria's Secret's PINK brand, a more youthful style of clothing designed to appeal to teens.
Did You Know?
Grace Elizabeth is signed to Next Management and recently welcomed a son in 2021 with her spouse Nicolas Krause.
---
1. Taylor Hill
Age: 25
Born: 03/05/1996
Nationality: American
Height: 5'10"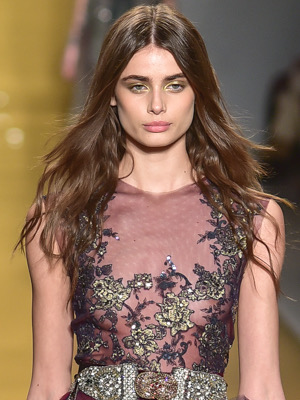 photo source: commons.wikimedia.org
Taylor Marie Hill is the youngest Victoria's Secret model!
Taylor Hill is a 25-year-old American supermodel who first began work with the brand when she was just 17-years-old. The former Victoria's Secret Angel appeared in their fashion shows from 2014 to 2018, while also offering her talents to the same recognizable brands like Ralph Lauren, Michael Kors, and H&M. At 14, she was discovered by talent agent Jim Jordan, who is responsible for getting her started in the business.
In 2016, she added an impressive acting credit to her resume, appearing in the horror-thriller film The Neon Demon, which starred Elle Fanning. That same year, she was listed No. 17 on Forbes' "The World's Top-Earning Models" list, earning about $4 million in 2015 and 2016.
Did You Know?
Taylor Hill is a prolific Instagram celebrity with over 18 million followers, fixated on watching her rapidly accelerating rise to superstardom. Having achieved such incredible success all within this short time frame, it's hard not to imagine the sky being the limit for the rising star.